I've written previously about how I'm trying to make the move to Organic with my food shopping. So far it's going well with all of my staples like milk, eggs and veggies organic. I'm also buying organic meat as often as I can. Small steps in the right direction.
This month is a celebration of all things Organic and I'm delighted to be a part of the Organic. Feed Your Happy campaign to help promote Organic food. The recipe which makes me happy is one full of memories. It reminds me of our time in Melbourne, Australia. It's the chicken parma! Made with organic ingredients, it not only tastes great but I know that the chicken was raised to higher welfare standards and that there were fewer pesticides and no artificial preservatives used in the production of the ingredients like eggs, ham and mozzarella.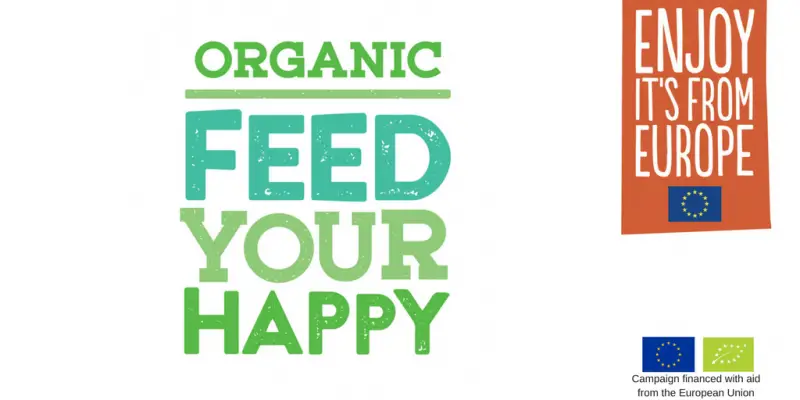 If you read my blog frequently or follow me on twitter, I'm sure you'll know by now that we lived in Melbourne, Australia for five months and LOVED it. There is a huge foodie culture there and just like here, there is a focus on great quality, locally sourced and often organic produce. The chicken parma is a very typical Aussie dish and often served in hotels (bars) on a 'pot & parma' deal – i.e. a beer and a parma. Like our equivalent of a beer and a pint down the pub!
In our last week in the city, we ate the most amazing chicken parmas at a gorgeous art deco style hotel and almost as soon as we got home, I started trying to recreate that perfect Aussie Parma. This time, using organic produce, I've nailed it! This is comfort food and a dish that instantly reminds us of our happy time out in Melbourne. 
Try my chicken parma:
Ingredients (serves 2):
2x organic chicken breasts
2x slices of organic ham
125g organic mozzarella ball
60g breadcrumbs (I used an organic pumpkin seed brown loaf)
1x organic & free range egg
30g finely grated parmesan
1x tin organic tomatoes
1x clove of garlic
Pinch Italian mixed herbs
Salt & pepper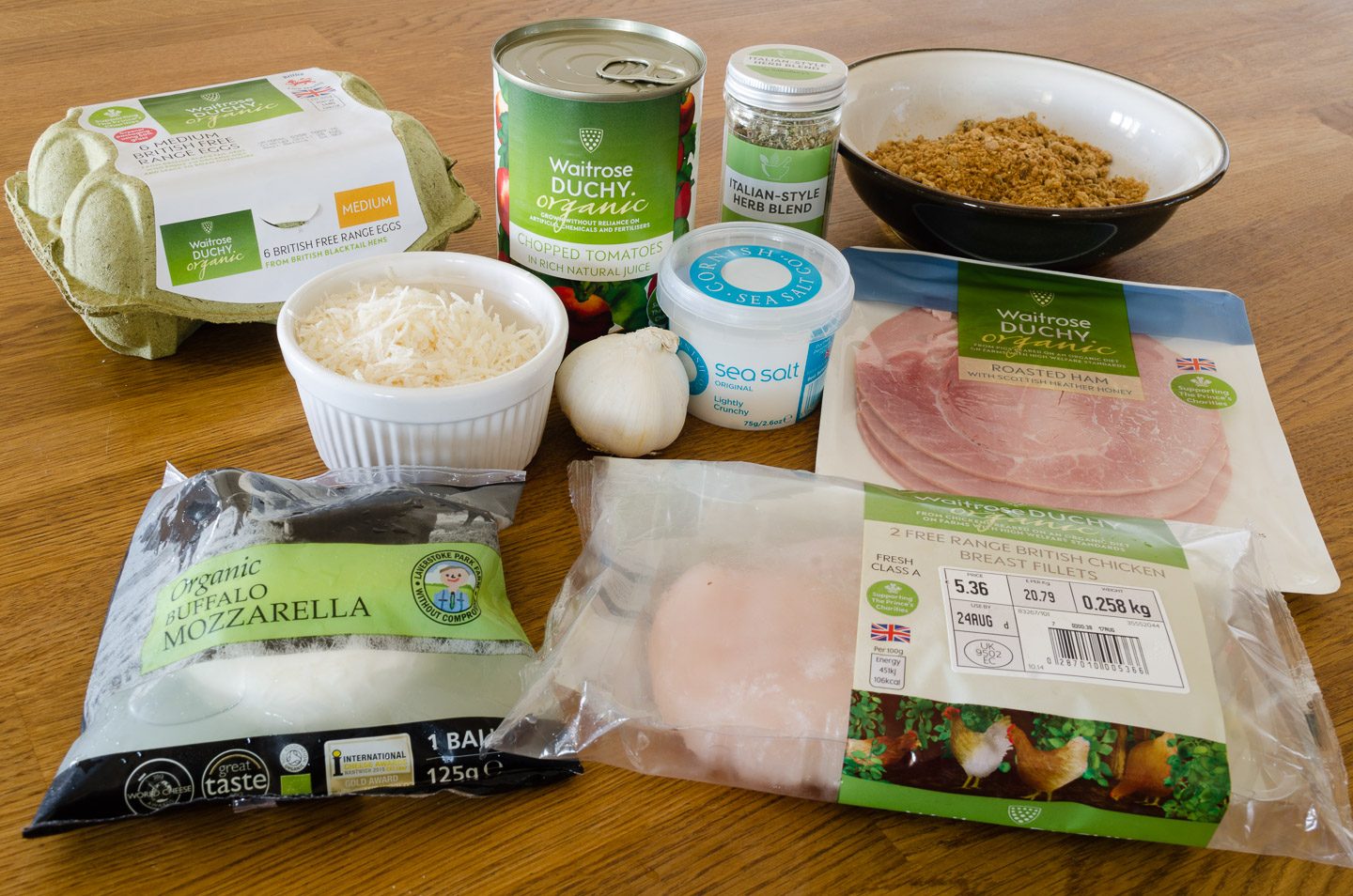 Method:
Preheat your oven to 200 degrees/gas mark 6.
Make your breadcrumbs:
Take a slightly stale loaf of bread and cut off the crusts. Crumble them down finely and tear the bread into small pieces. Spread it all onto a baking tray and lightly grill for a couple of minutes until it's all dry enough to crumble.
Make your tomato sauce: 
Crush a clove of garlic and gently heat for 5 minutes with oil in a small saucepan.
Add a pinch of Italian mixed herbs and a tin of tomatoes.
Break the tomatoes up with a wooden spoon and add a pinch of sugar.
Allow to bubble for as long as needed on a low heat. This makes more than you need but will be a great pasta sauce tomorrow!
Make the chicken: 
Place the chicken breasts between two sheets of cling film or baking paper and flatten with a rolling pin. You want them to be around 5 cm thick.
Prepare two bowls: one with a beaten egg and one with breadcrumbs mixed with the parmesan and a good grind of salt & pepper.
Dip the chicken breasts firstly into the egg and secondly into the breadcrumbs. Cover and pat the chicken with the breadcrumbs mix and give each one a little shake before moving them onto a plate ready for cooking.
Heat butter and a dash of oil in a large frying pan and brown the chicken. This should take 2-3 minutes each side.
Move the chicken to a baking tray. Top with a slice of ham, a couple of tablespoons of tomato sauce & sliced mozzarella.
Oven bake until mozzarella is bubbling and the chicken is golden around the edges. This should take around 10 minutes.
To serve: in true Aussie style, I serve my chicken parma on top of a big pile of chips and a green salad. You could also add a grilled tomato or mushrooms if you're in the mood for a feast!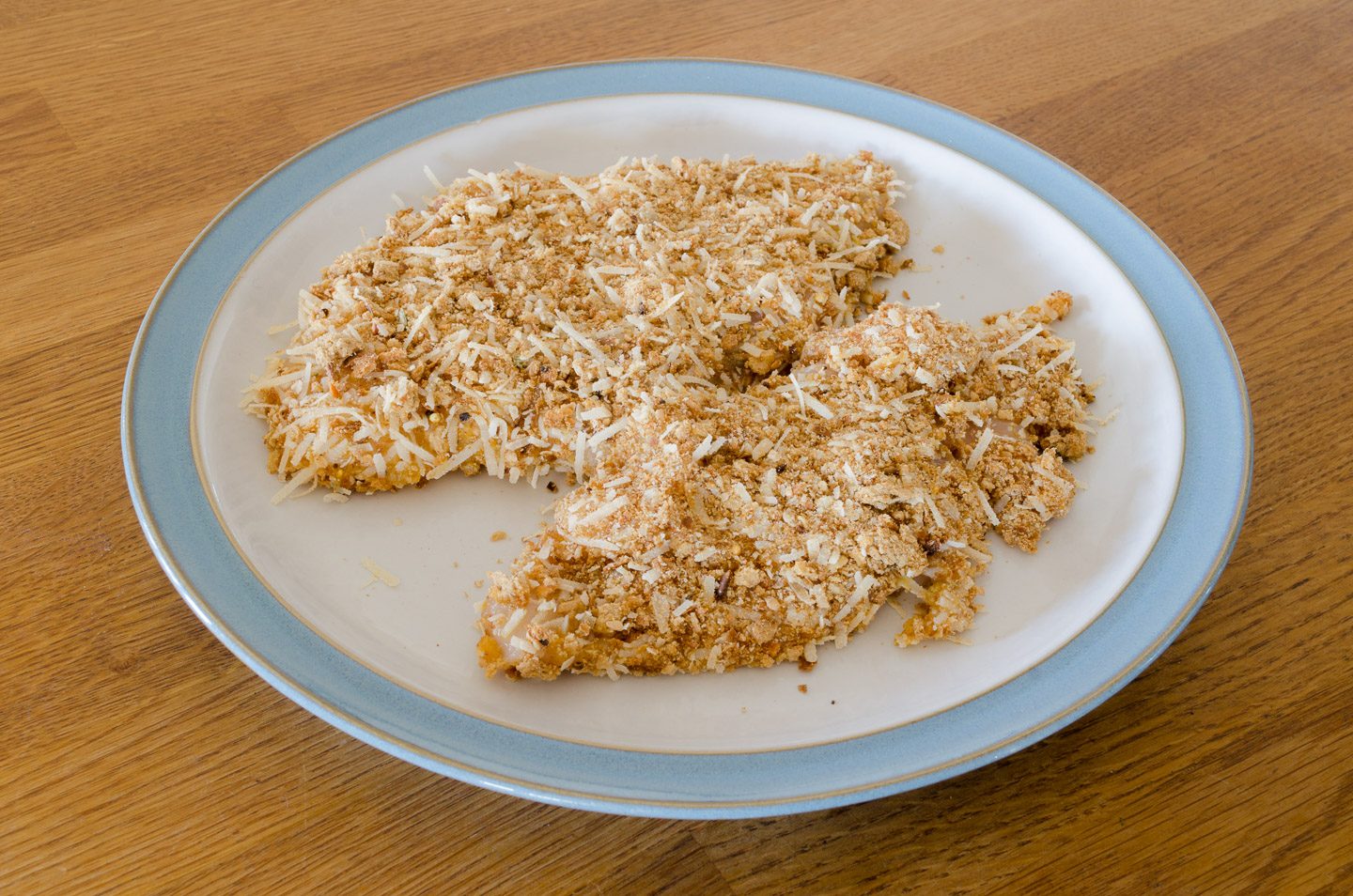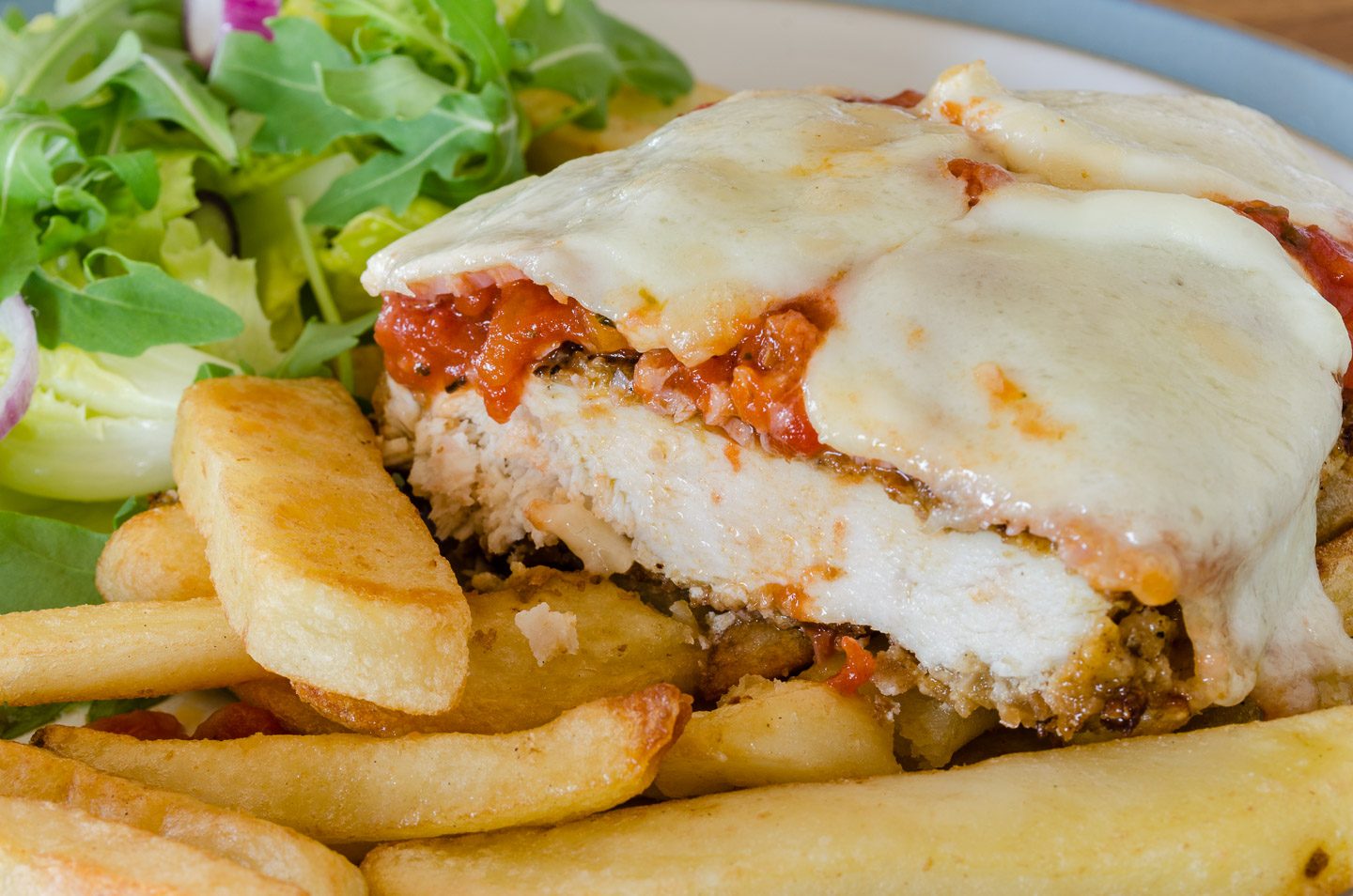 I want you to tell me why Organic makes you happy! Share your #FeedYourHappy comments below and for inspiration, take a peek at this video with Sara Cox and Rosie Birkett cooking the organic food that makes them happy.
The content of this blog represents the views of the author only and is his/her sole responsibility. The European Commission and CHAFEA do not accept any responsibility for any use that may be made of the information it contains.  This is a sponsored post which means that I was paid to produce it. I only partner with brands and campaigns which align with my own opinions and I will always speak honestly.