I've always tried to buy the best quality ingredients I can. Especially when it comes to things like meat and eggs. But, until relatively recently I never really knew what the fuss was about organic food.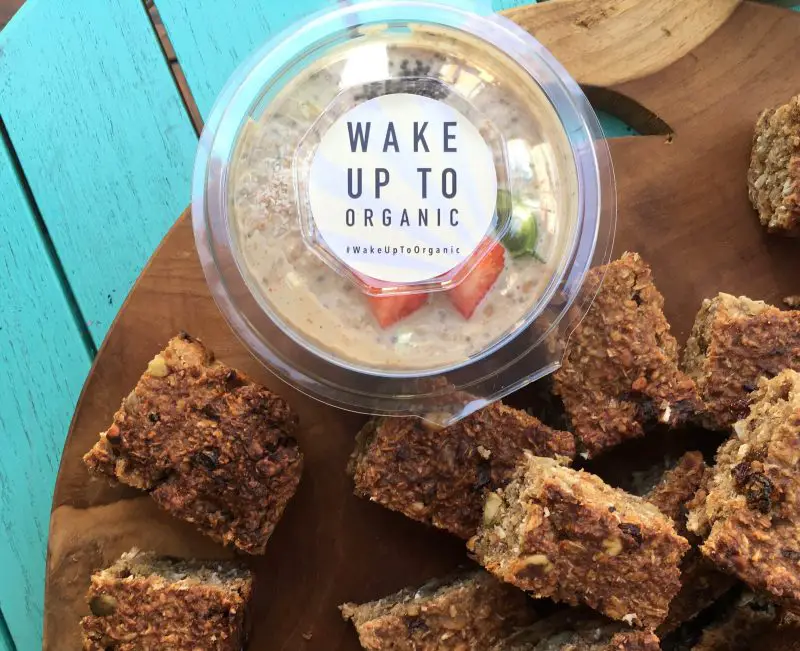 The main reasons I've never bothered to buy organic before are my lack of awareness and unfortunately, my limited budget. Now that at least the first reason is resolved, I'm determined to get on the right track and am buying a lot more organic products than I used to.
Right back in June, I was invited alongside some other South West bloggers to spend the day with the Soil Association on Helen Browning's Organic farm. I was looking forward to the free lunch and catching up with my blogging friends. I wasn't expecting to have my eyes quite so widely opened!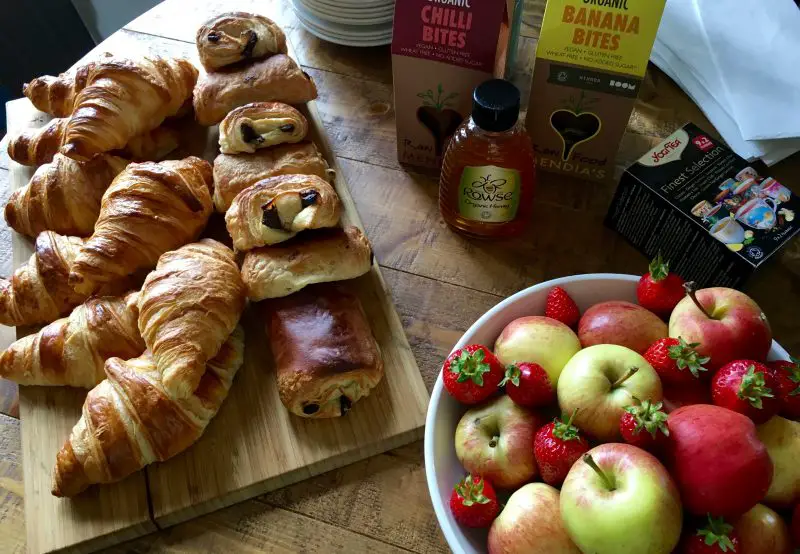 After a quick presentation by the Soil Association over a croissant and a cuppa, we jumped onto a trailer and enjoyed an 'English Safari' style experience driving around the farm, meeting the animals and learning more about how things are done there.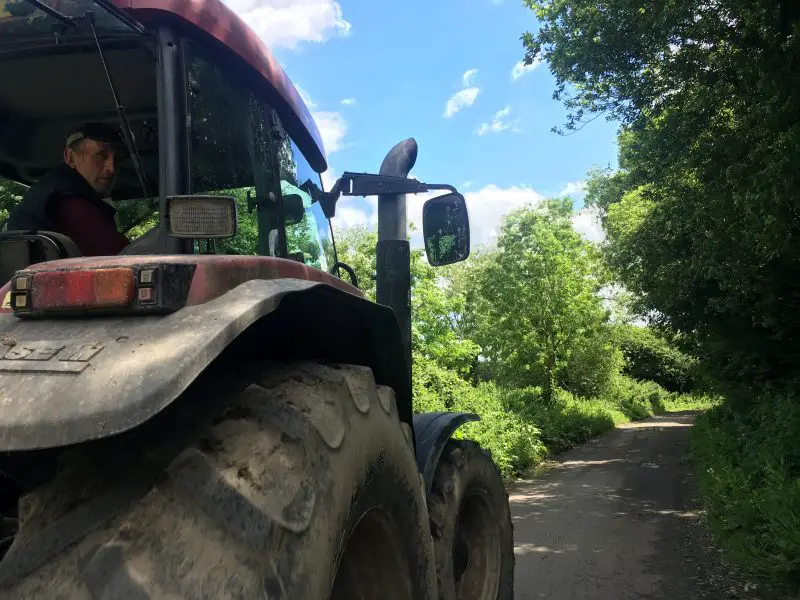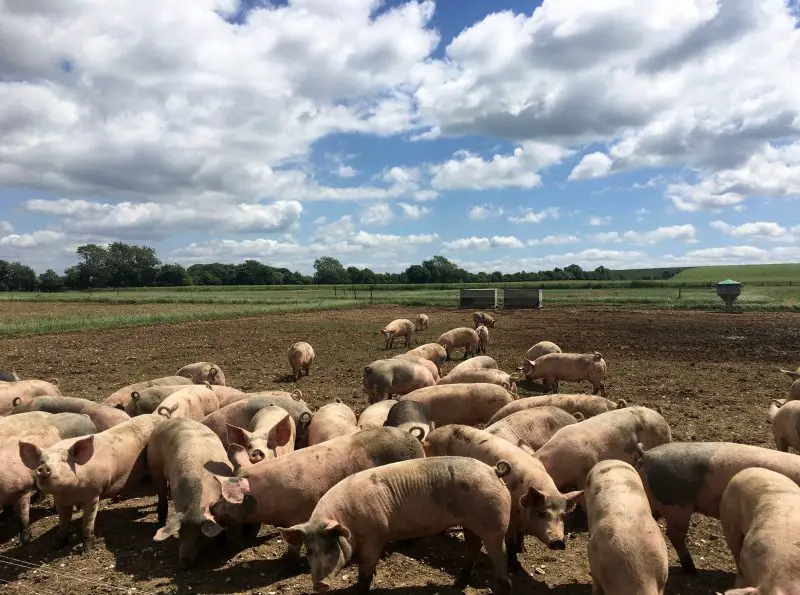 A few weeks later and coincidentally, I found myself at Bearpit Social as part of the UK wide 'Wake Up To Organic' campaign (yep, there I am!) and from that point, I was determined to change my shopping habits. I'm not here to preach and my fridge is by no means exclusively stocked with organic food and drink, but, I do think it's important to at least start to make the change where you can. In the future, I'm keen to grow my own veggies at home and they'll be organic too.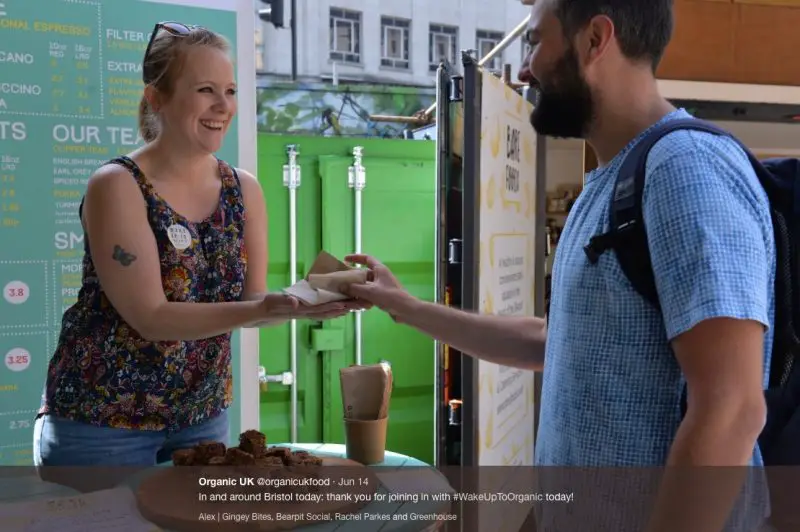 Why go organic?
Know what's in your food
To help protect British wildlife and the planet as a whole
For meat and eggs with higher standards animal welfare
To avoid eating pesticides and artificial preservatives
Look out for the Soil Association logo on packaged food, that way you'll know it's definitely organic. There is an increasingly good selection available in the big supermarkets, even Aldi!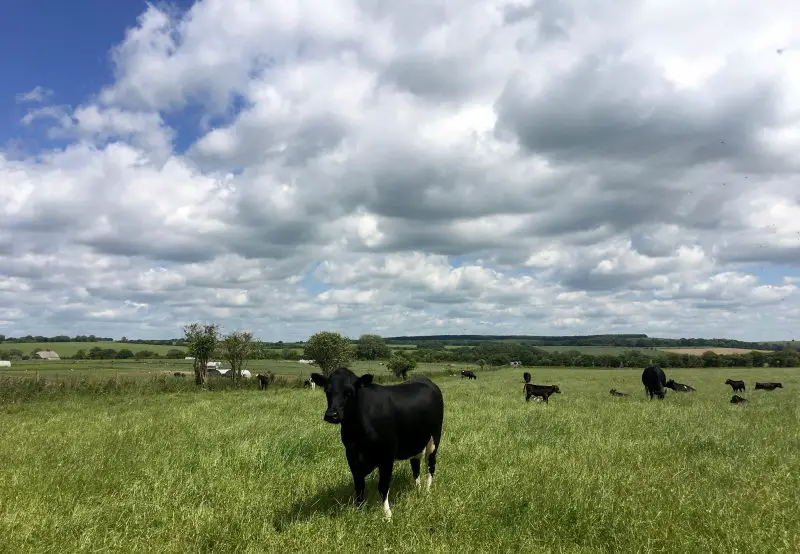 What is organic?
In a nutshell, organic food is grown with the environment rather than against it. Herbicides are banned and there are big restrictions on the use of insecticides too. A lot of thought is given to the health of our soil with practices like crop rotation and unfarmed natural habitats. This means organic farms are better for wildlife like bees, worms (good for the soil) birds and plants. Animals farmed for food are always raised in a free range environment and there is no routine use of antibiotics in animals (unless they are sick).
I love this: 
If all UK farmland was converted to organic farming, at least 3.2 million tonnes of carbon would be taken up by the soil each year. The equivalent of taking nearly 1 million cars off the road!
Any food which is labelled 'organic' has been carefully checked to make sure it adheres to organic rules and regulations. Hydrogenated fats and most food additives are banned, as are artificial food colourings and preservatives.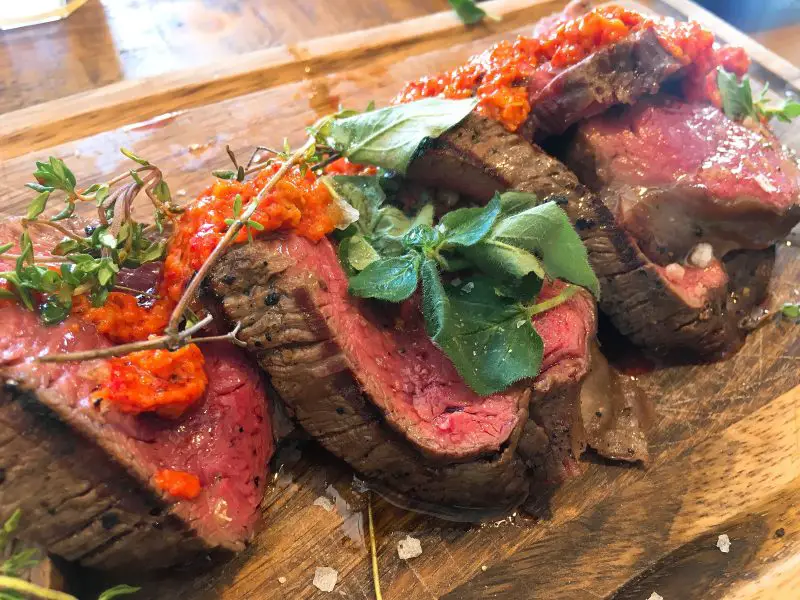 But it's more expensive…
Crop rotation is slower on organic farms and animals are allowed to fatten naturally. These factors both mean that it takes longer for organic food to come to market and of course, this makes overheads higher for the farmer. Obviously, this impacts what we pay in the shops. So, although prices have come down over the last few years, organic food is a little pricier. That's why I've opted (for now) to take the middle line. I only buy organic bread, milk and eggs and I also try to buy organic meat whenever I can. In time I'd like to buy only organic but for now, at least I'm making a start.
It's funny how often I've been on these blogger trips but have forgotten half the stuff I was taught. This was one of the first trips I've been on which has genuinely educated me. I have to thank Helen and the Soil Association for that. I've had my eyes opened and hopefully reading this will open yours too.
I guess the point of this piece really is that buying organic is important but I understand that it can be hard. I think you can easily make small switches though like I have. Just basics like eggs, milk, chicken… and gradually increase as and when you can! 
I visited Helen Browning's farm as a guest of the Soil Association. There was no expectation for me to write about my trip. All opinions here are my own, as always.