Have you ever been to a supper club? I believe they began in New York and are now getting increasingly popular here in the UK, especially (of course) in London. In a nutshell, a supper club is a dinner party made up of strangers and usually in someone's home. Think Come Dine with Me with (hopefully) better food, better company and no film crew.
Last weekend Emily and I headed over to Stourbridge to attend one of the newest supper clubs on the block – run by Thai cookery super star Carole Mason (the lady behind Brum's no ping no bling).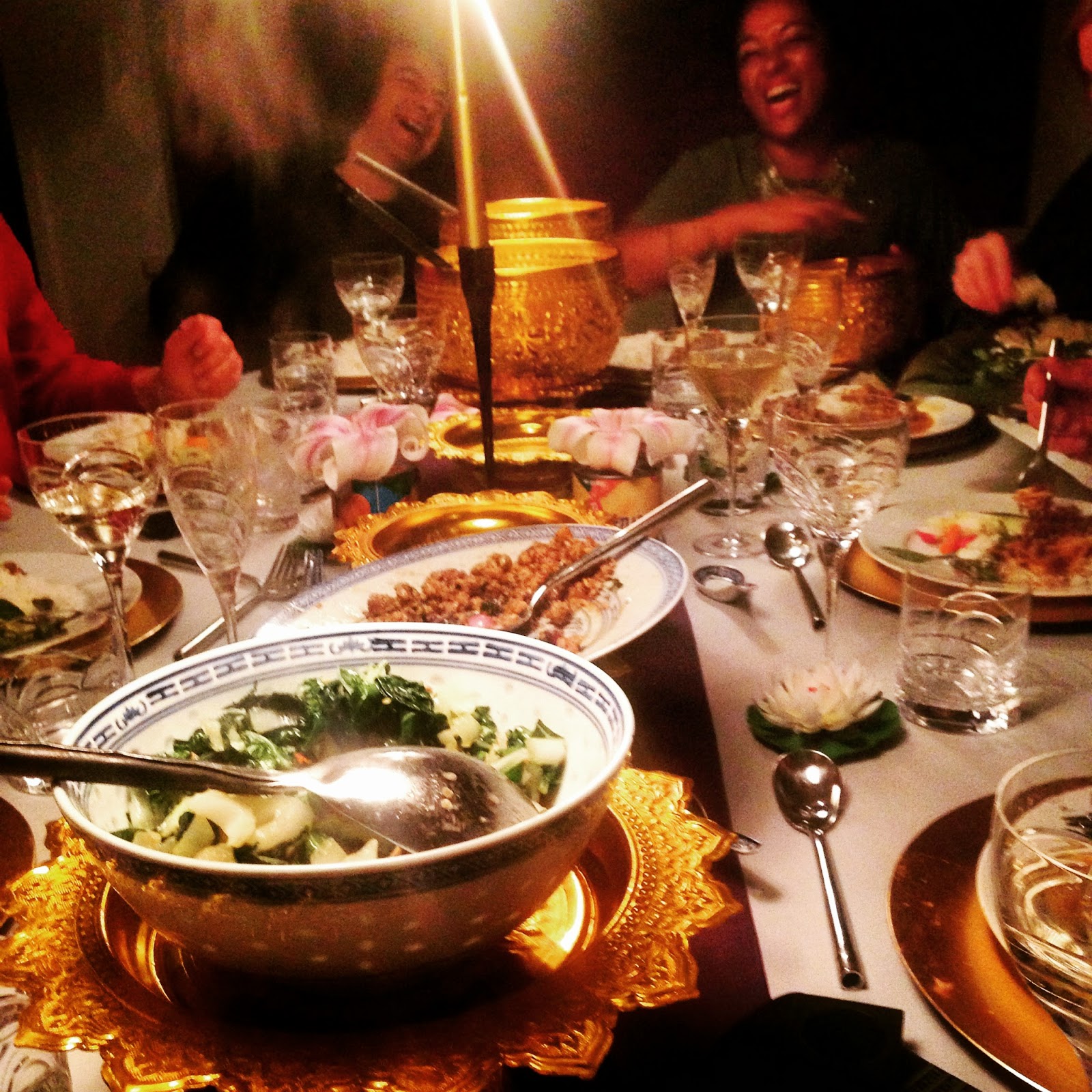 The format:
– 9 guests
– 1 table
– Set menu
– Bring your own booze
– Party ends when the last guest leaves
We weren't really sure what to expect and turned up with a mix of anticipation and nerves. Fortunately, we weren't the first ones there but we needn't have worried – soon enough we were chatting away with the other 7 guests. We were an eclectic mix of foodies – from kitchen designer to street food market manager and wine tasting expert. We had plenty to talk about from the off.
This was the best Thai food I've ever eaten in the UK. Every dish was mind blowing and the food just kept on coming. We didn't know what we'd be eating before we arrived but we'd let Carole know of any allergies etc.. Supperclubs are definitely not for fussy eaters.
What did we eat?
Heavenly Beef – Neua Sawarn – A rump steak canape made using coriander in its three forms – the root is used in the marinade, the dried seeds are used as a coating and then the fresh leaves are used to garnish.
Chiang Mai Sausage – Si Uah – A spicy sausage showcasing all the tastes of Thailand in one bite including lemongrass, lime leaves and galangal.
Prawn Pandanus – Hand chopped delicately flavoured prawn and pork wrapped in pandanus leaf parcels and steamed. Served with a hot and sweet chilli dip.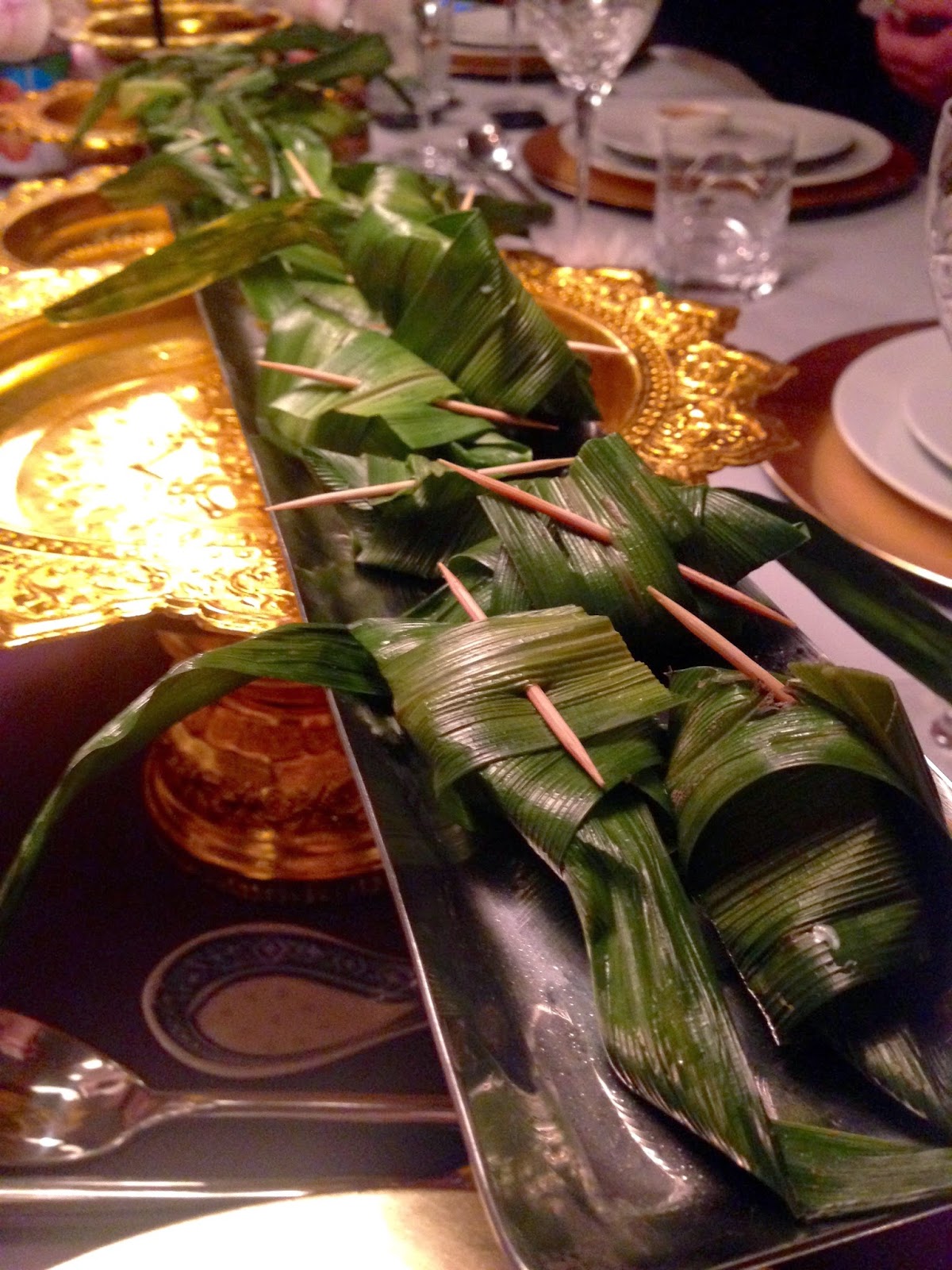 Chicken Satay and Peanut Sauce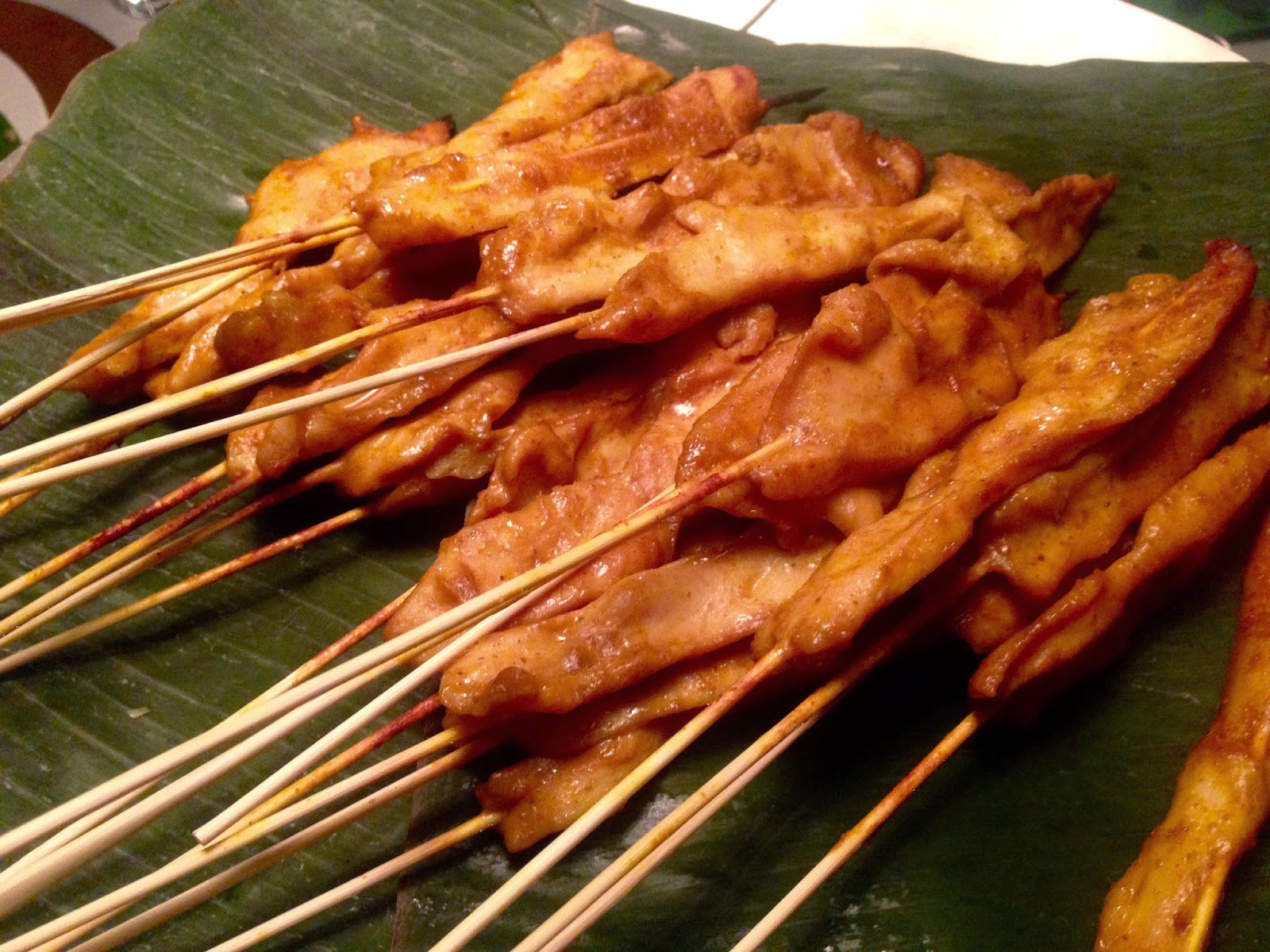 Lamb Massaman – A rich classic curry with Persian influence made with Carole's tutor Gobgaew's handmade paste recipe and freshly made coconut milk.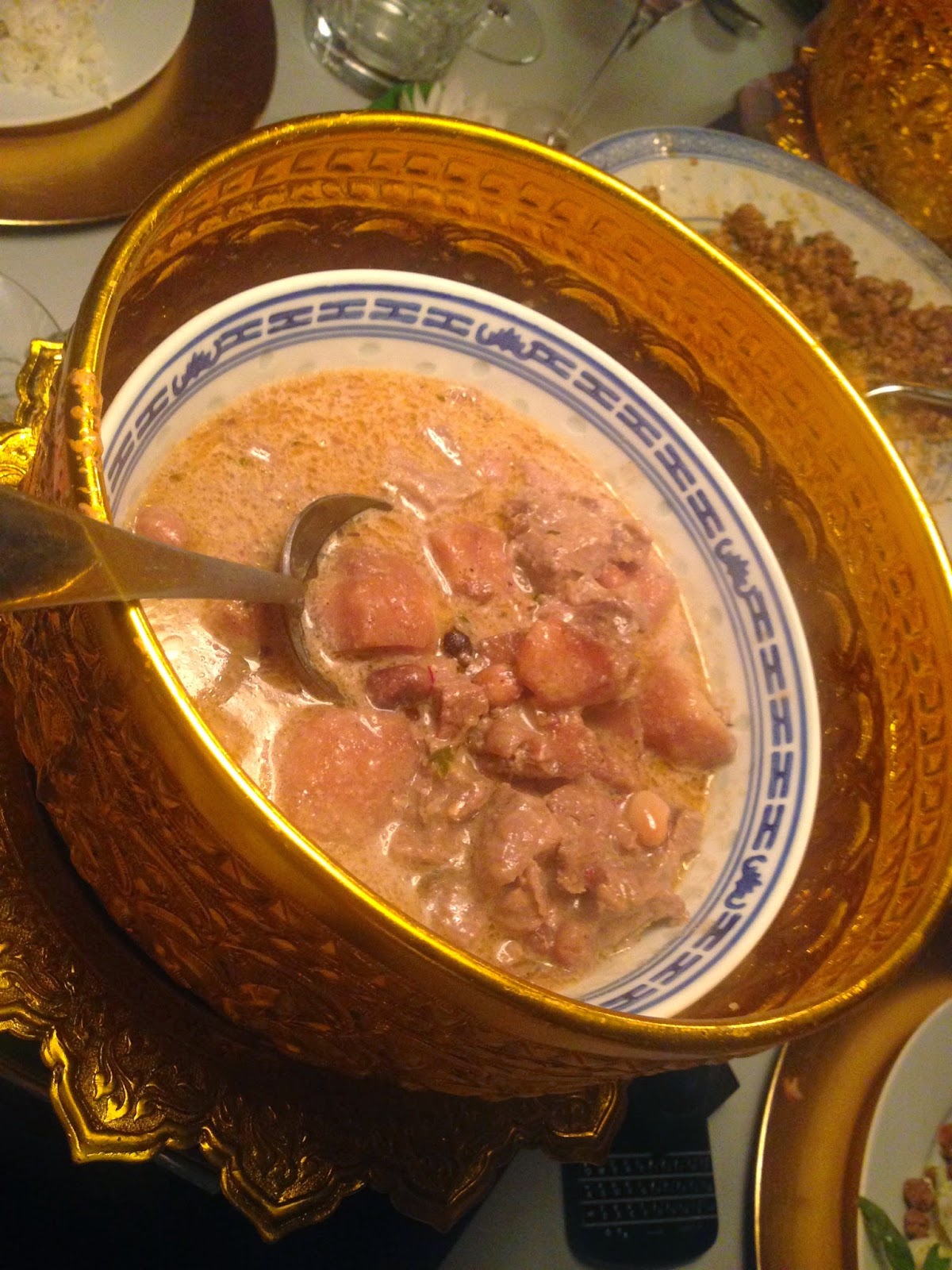 Gaeng Hang Lay – a sharp and sour curry laden with the fresh zingy taste of shredded ginger. Athe same time is slightly soured by the use of pickled garlic and tamarind.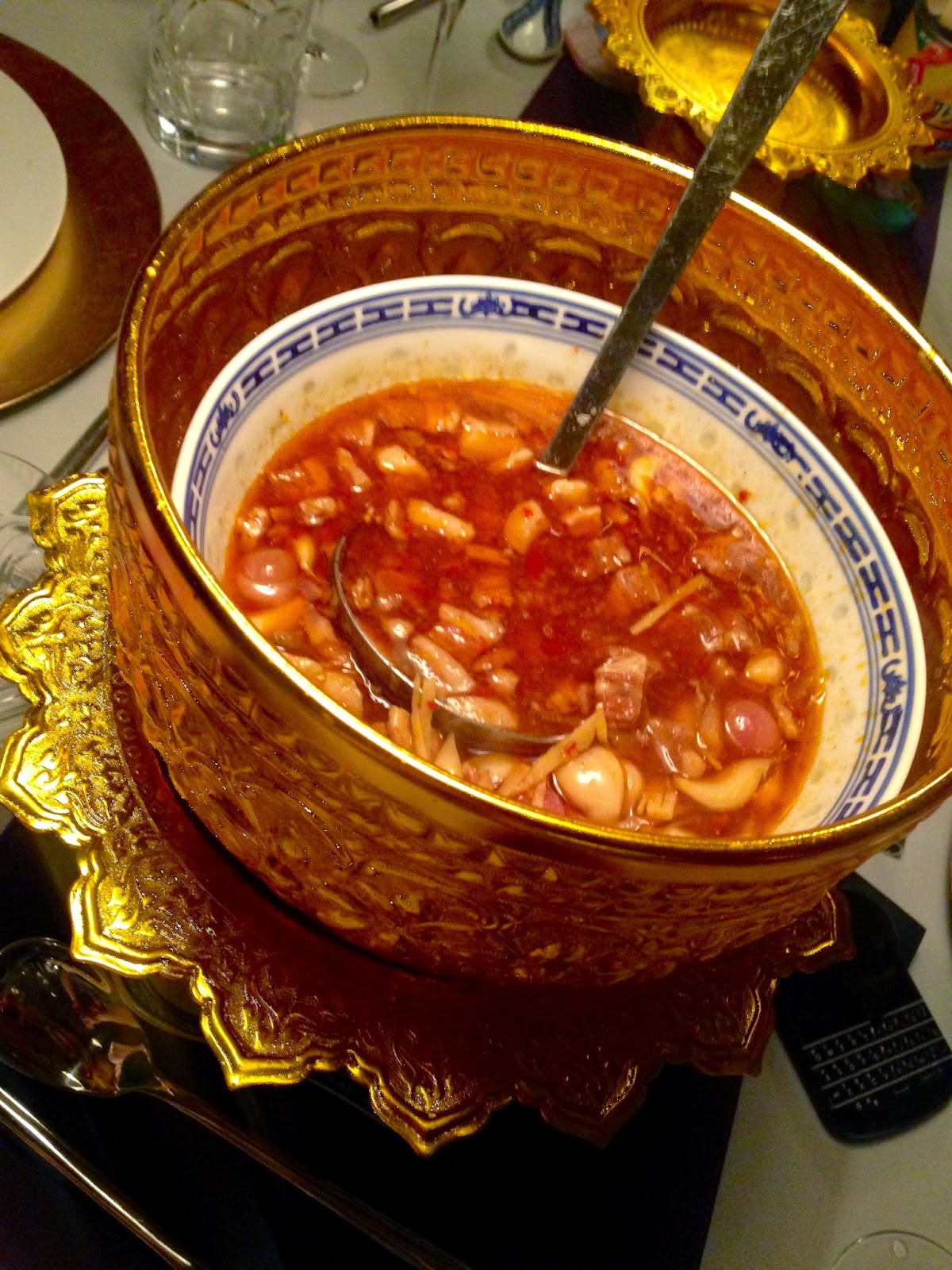 Pak Choy – simply fried with chilli, garlic and preserved yellow bean and finished with a touch of fish sauce.
Northern Larb – A classic dish, served at room temperature with lots of supporting raw veg is made using a handmade dry curry paste with lots of dried spices some of which can only be sourced in Thailand.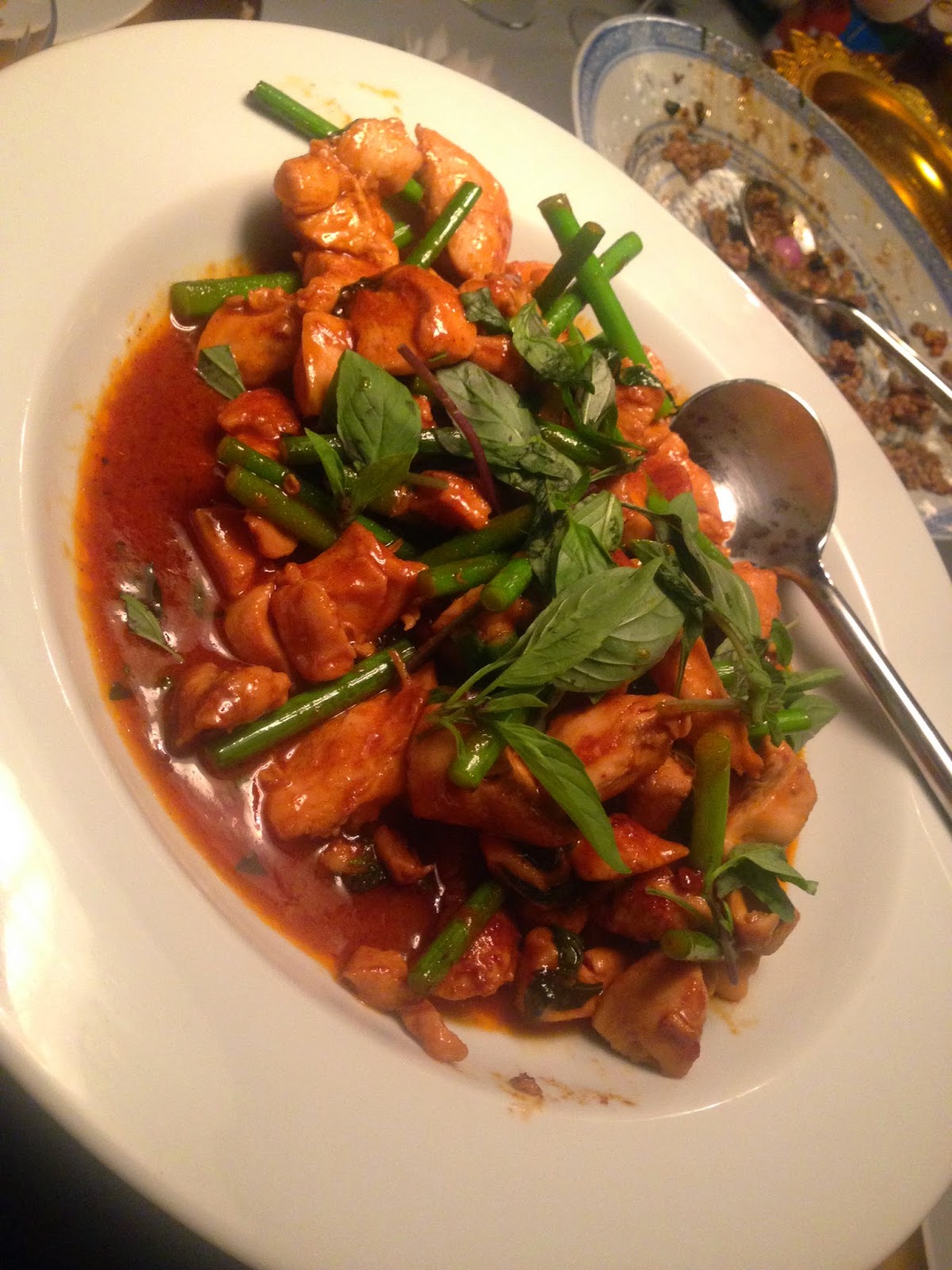 Muu Parlow Soup: made with pork belly and egg with a deep flavour and a hint of star anise.
Steamed Thai Jasmine Rice 

Sticky Rice and Mango – made with fresh coconut milk 
Yes.. we ate all of that!
I cannot recommend Carole's Thai supper club enough – at £30 a head, in my mind it was a bargain. I had such a fantastic evening, met some amazing people and ate lots of absolutely amazing food. If you fancy giving it a go, find out more on her website here or if you live further afield, find a supper club local to you here.