It's time for another guest post, this time from The Munching Traveller (Aka Michelle Lim). As well as her blog, why not check out her Instagram and facebook too! I've been reading all of her South Korea blog posts in preparation for our trip in May and I cannot wait! You've probably also heard me talk about my desire to visit Japan. This roundup of Must Eats in Tokyo is just sending my wanderlust into overdrive! 
Tokyo is food heaven! Although there are countless food guides of the food in Tokyo, we found that some of the best eats are those foods in the little alleys. Here are 12 Japanese must eats in Tokyo, including some hidden finds!
1. Ichiran Tonkotsu Ramen
Ramen at Ichiran is number one on my must eats in Tokyo list for first-timers! Ichiran's draw is not just in its delicious ramen. You can also get to experience ordering food like a Japanese – through the vending machine! After ordering, pass the ticket to the waiter/waitress and head to a cubicle for your meal. If you prefer not to sit alone in a cubicle, head to the Asakusa branch that you can enjoy your ramen while talking to your partner.
Find them in: several locations including Shinjuku, Asakusa, Harajuku, Shibuya, Machida, and Ikebukuro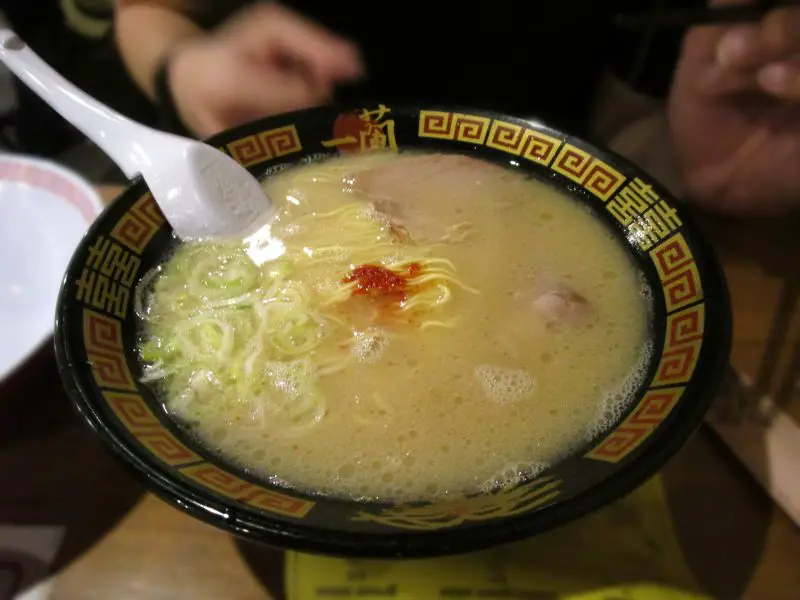 2. Gindaco Takoyaki
Gindaco has the best takoyaki: succulent octopus with a crispy outer covering which goes really well with the yummy sauces.
Find them here: Gindaco stores can be found all around Tokyo.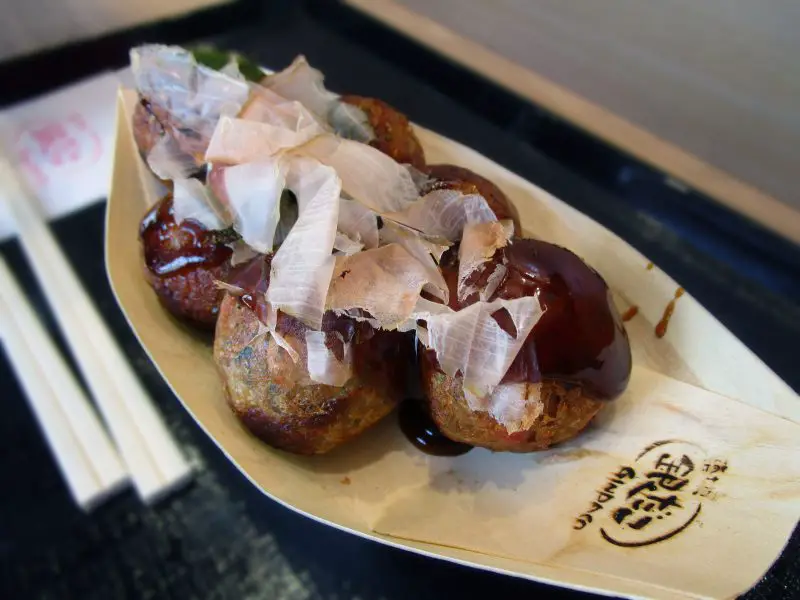 3. Tamago Maki
Japanese eggs just don't taste the same anywhere else. Look at that piping hot tamago (Japanese omelette)! We had ours plain from Marutake Tsukiji and it was the best we've had!
Find them here: 4 Chome-10-10 Tsukiji, Chūō-ku, Tōkyō-to 104-0045, Japan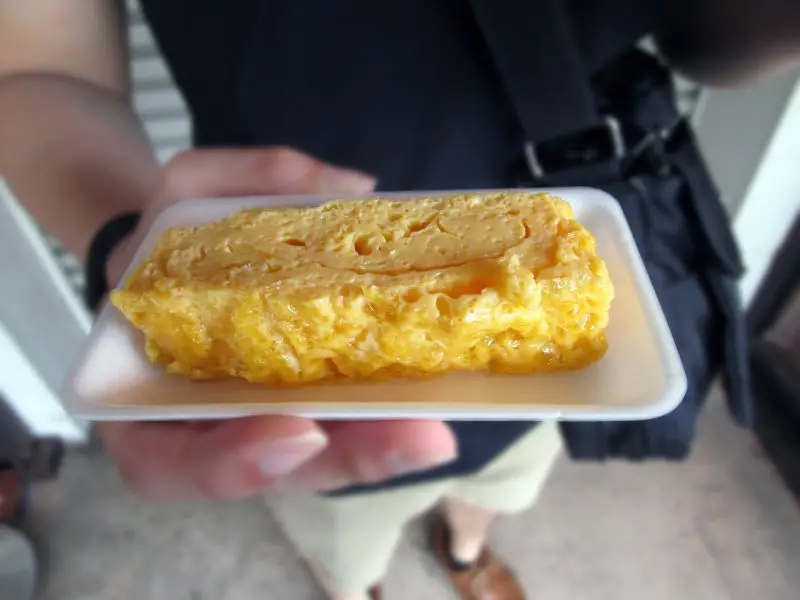 4. Fresh Seasonal Fruits
Like the eggs, Japanese fruits don't taste the same as the same fruit you get elsewhere. Back in your home country, you'll have to pay an arm and a leg for quality Japanese fruits. Get all that you want here and for very reasonable prices!
Find it here: At fruit and vegetable markets all over Tokyo.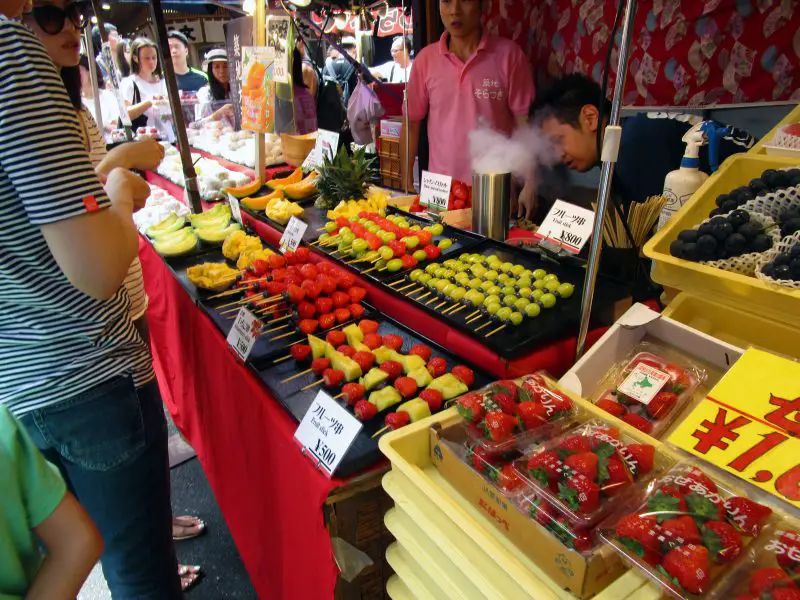 5. Grilled Hotates
You can't leave a seafood market without having seafood! If you aren't game for raw seafood, try tasting grilled hotates (Japanese scallops). In Tsukiji, there are many of these sellers selling these huge grilled scallops. They are so big that you even need to cut them up before putting them in your mouths! These scallops are so juicy and contain all the flavours of the sea. Definitely a must-try!
Find it here: 5 Chome-2-1 Tsukiji, Chuo, Tokyo 104-0045, Japan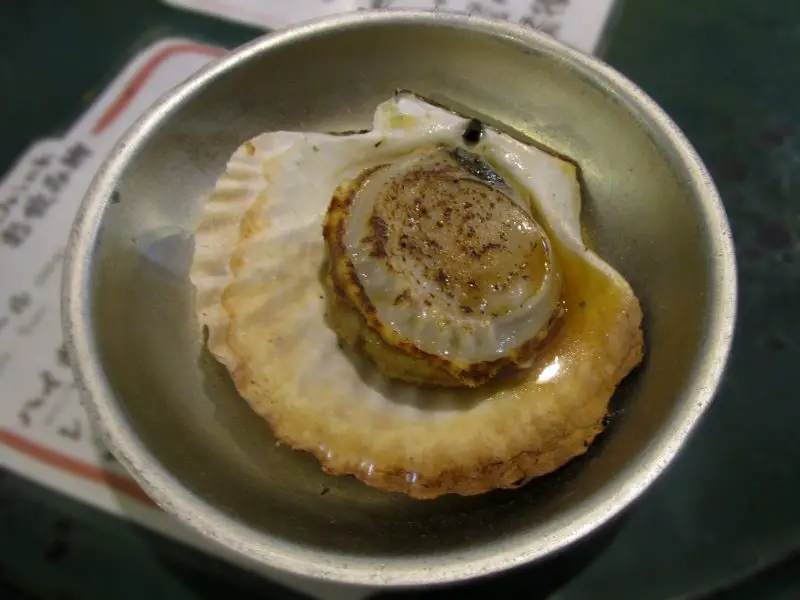 6. Visit Tsukiji Fish Market
You must definitely visit the Tsukiji Market during your trip to Tokyo, walk around and try as much food as your stomach can take! Even though the tuna auction area is no longer there, it is still worth a visit!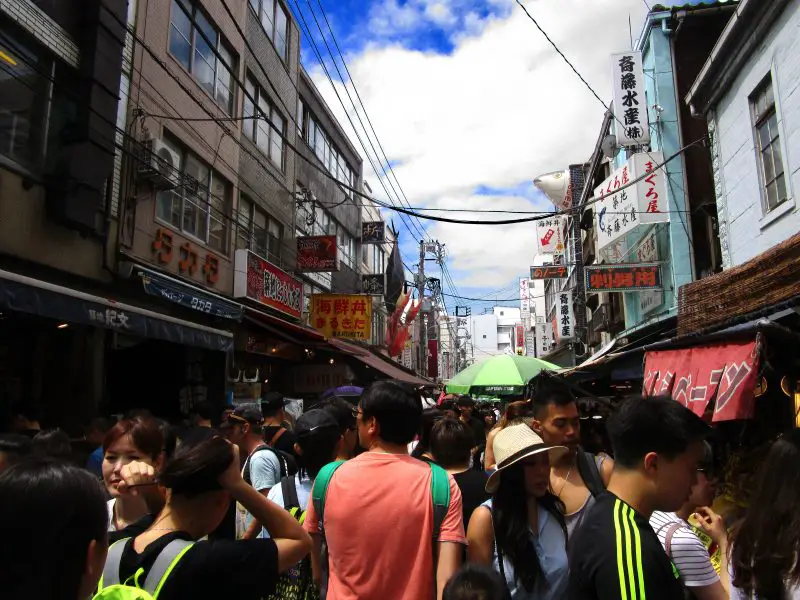 If queuing up in the wee hours of the morning is what you like, try one of the sushi restaurants located in the inner market (close to where the famous Sushi Dai and Sushi Daiwa are located). We tried Umai Sushikan at Tsukiji Market. Even it probably can't beat Sushi Dai, the sushi at Umai was very fresh.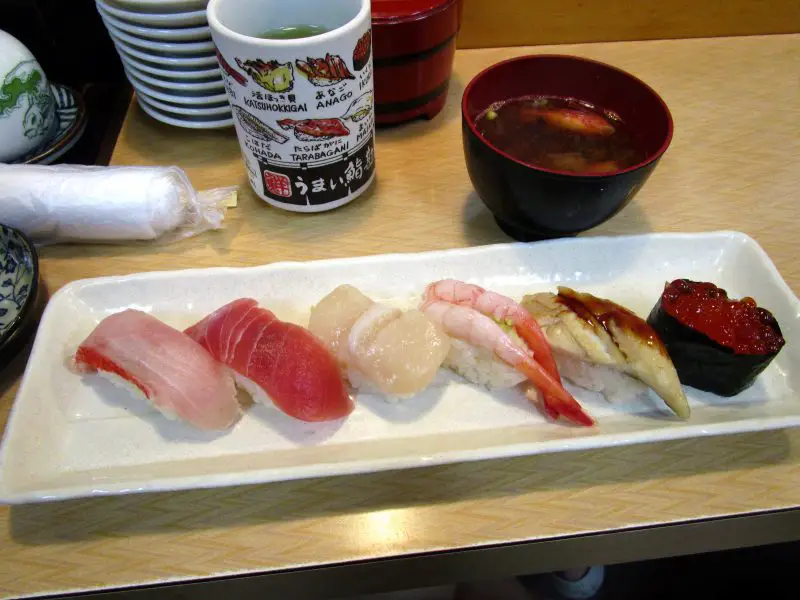 We also tried their unagi rice bowl! It was till date our favourite unagi bowl. If you are not a die-hard Sushi Dai fan, and just want to get an experience eating fresh fish and seafood in Tsukiji, consider Umai Sushikan!
Find it here: 5 Chome-2-1 Tsukiji, Chuo, Tokyo 104-0045, Japan
7. Gyudon
Similar to Ichiran, you will have to order your meal using the vending machine and then proceed to the counter or tables for a seat. Do remember to pass your ticket to the staff so that they can start preparing it. Besides gyudon (Japanese beef bowl), these three chains also serve other meats like Pork and grilled salmon. The best thing? Most of them are open until late so you can always head to one of these stores whenever you're having a hunger pang in the middle of the night!
Find it here: At three different places: Yoshinoya, Sukiya, and Matsuya.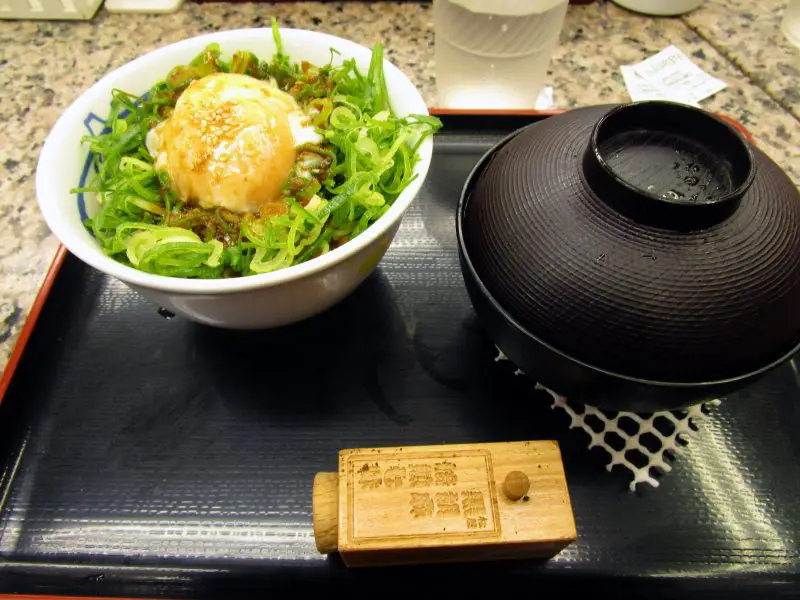 8. Experience a Standing Sushi Bar
This is very high on the must eats in Tokyo list. We randomly walked into one of the Standing Sushi Bars in Shinjuku to try a few pieces of sushi. The experience was interesting as the sushi chef places the freshly made sushi on our 'leaves' (used as plates).
Find them: All over Shinjuku
9. Ikinari Steak
Steaks at Ikinari were huge, tasty, and at a very reasonable price (a 300g steak costs about 1,950 yen or around £12.50). Dining at Ikinari Steak was interesting as well because it has a standing concept so we had to stand throughout our meal. They also provide an apron to prevent oil stains as the steaks are served on hotplates.
You can also choose the 'cuts' you would like – sirloin, ribeye, tenderloin, as well as a variety of meat, including wagyu. Look at the steaming piece of meat! Two sides of your choice will be served with the steak too!
Find them here: 2 Chome-5-11 Shinjuku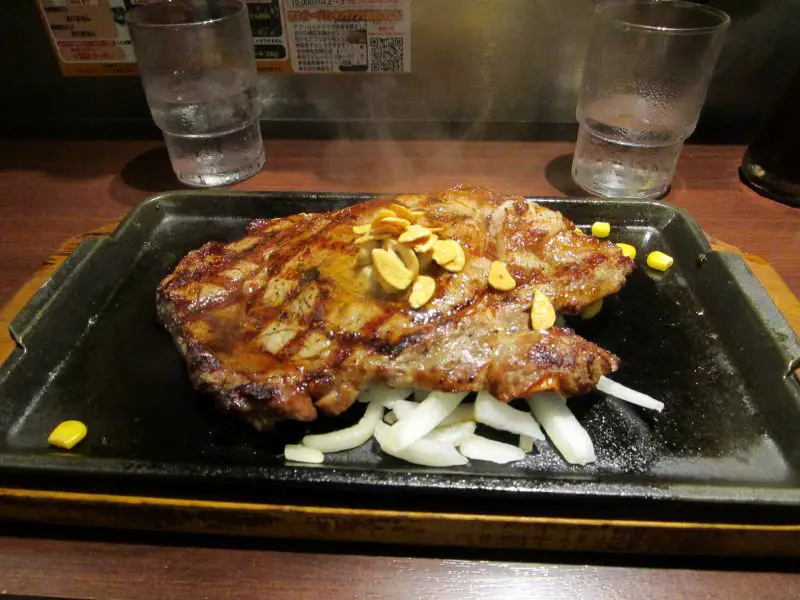 10. Yakitori at Torikizoku
Get authentic Yakitori at Torikizoku. We actually chanced upon this while walking along Motomachi Street in Yokohama, but later found out there are also a couple of outlets in Tokyo.
Find them here: Roppongi Building 1F, 4-11-4, Roppongi, Minato-ku, Tokyo, 106-0032,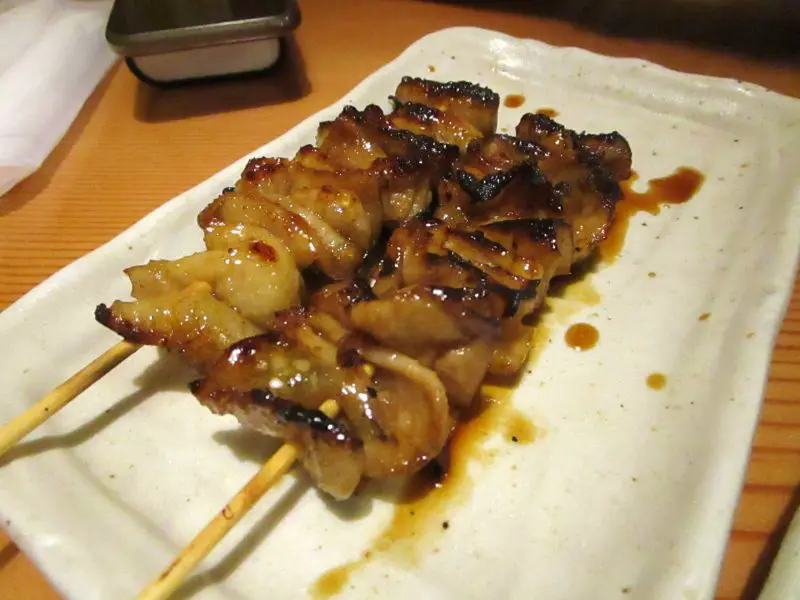 The best part of this joint is the atmosphere of the restaurant/bar. Most of its customers were much younger, and everything on the menu was going only for 280 yen (around £1.80). And wait for it… INCLUDING ALCOHOLIC DRINKS!
You'll definitely have to order a beer (or two) to wash down the oil and grease from having too much yakitori!
11. Matsusaka Beef
Matsusaka Beef is one of the popular beef variety, prized for its high fat-to-meat ratio. The high-fat content in the meat literally melts in your mouth!
Find them here:  Sunflower Building 6 F / 7 F, 1-3-1, Nishi-Shinjuku, Shinjuku-ku, Tokyo, 160-0023, Japan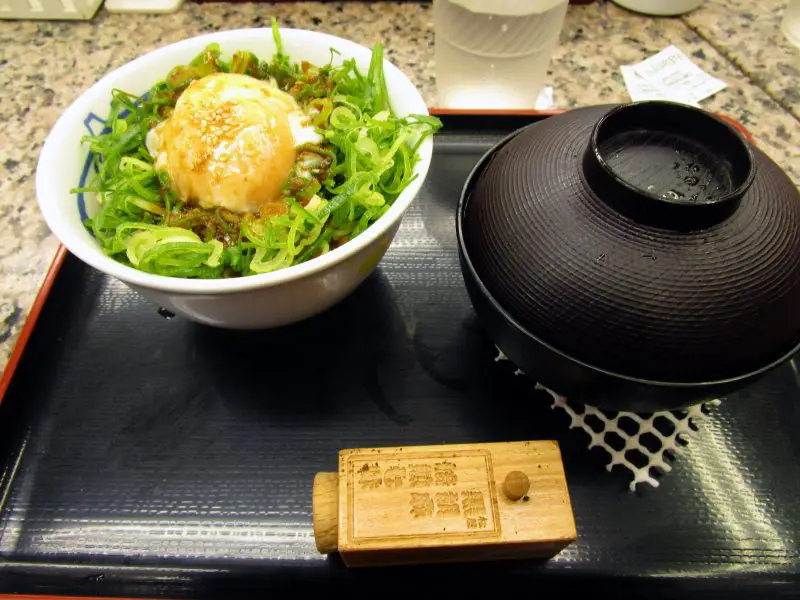 12. Doutor Coffee
Although this is on my must eats in Tokyo list, Doutor is Japan's local coffee chain. It can be found almost everywhere and it is a great place to rest your feet after walking around the streets in Tokyo! Find your nearest store here.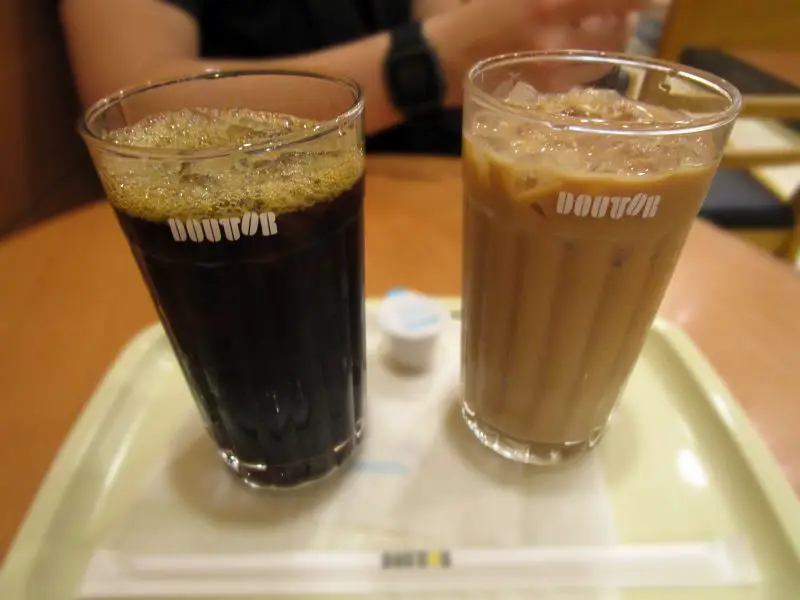 Tokyo is a food paradise, and there can never be enough space to fit all of these good foods in our stomachs. Have you been to any of these Must Eats in Tokyo? Share with us, which one was your favourite?
Thanks, Michelle! Everything looks so tasty. Why not hang around a bit longer and read some of my other blog posts about eating in Asia?