Back at the start of September, I went to Abergavenny Food Festival with my friend Karis (But First We Eat). We had a great time wandering the streets and exploring all the different parts of the festival across the town. One of my favourite parts of the day was the Riverford Master Veg class I attended. I've been a fan of them ever since I tried one of their organic recipe boxes last year.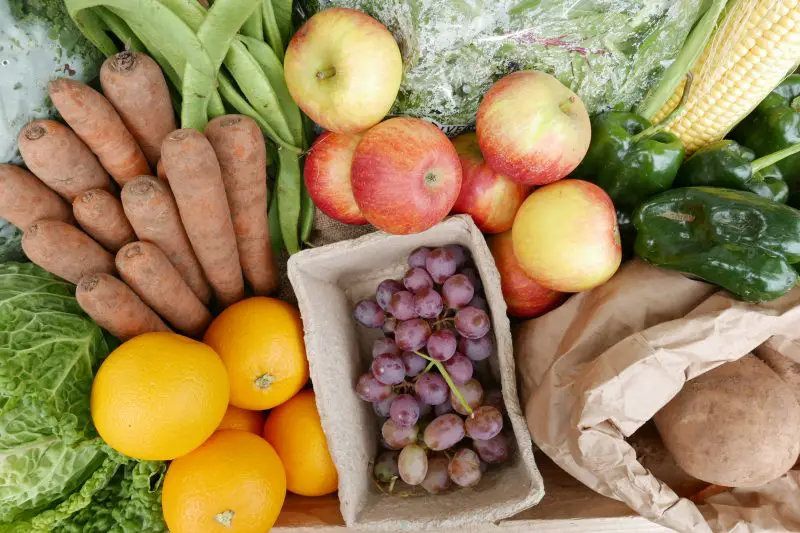 If you ever see a Riverford Master Veg class advertised at a food festival, it's well worth booking a place. I was in a group of six and our tutor Ben was great. He walked us through four lovely dishes: raw courgette & edible flower salad, quick cucumber pickle, black bean & tomatillo salsa and smoky sweetcorn fritters.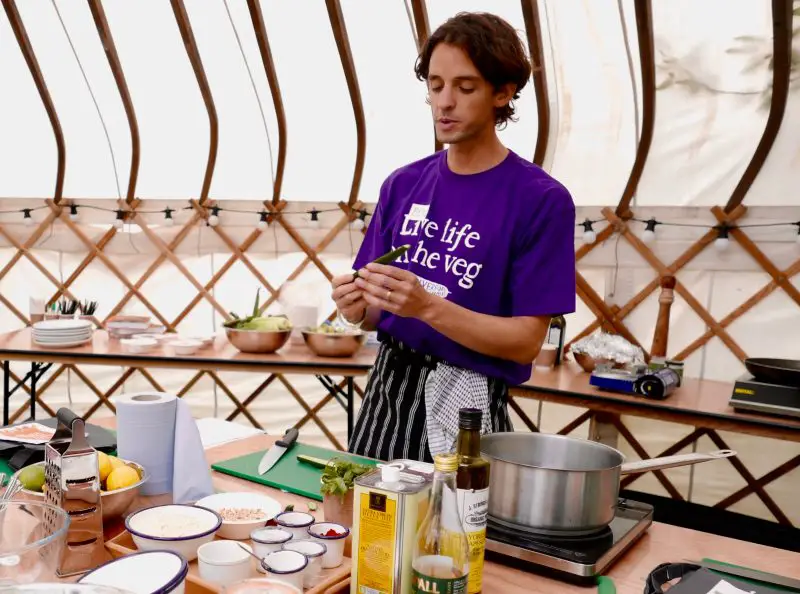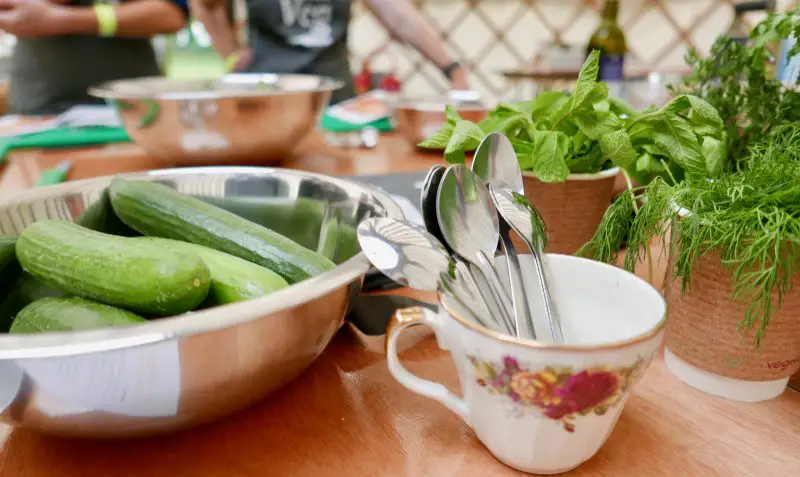 Have you ever tried a tomatillo? I have to admit, I hadn't. They hail from Mexico and look like small green tomatoes and the name would suggest they are related but actually, they are from the gooseberry family. You remove the husk before eating. They have a slightly bitter taste and work really well in salsa, salad and probably things like chutney too.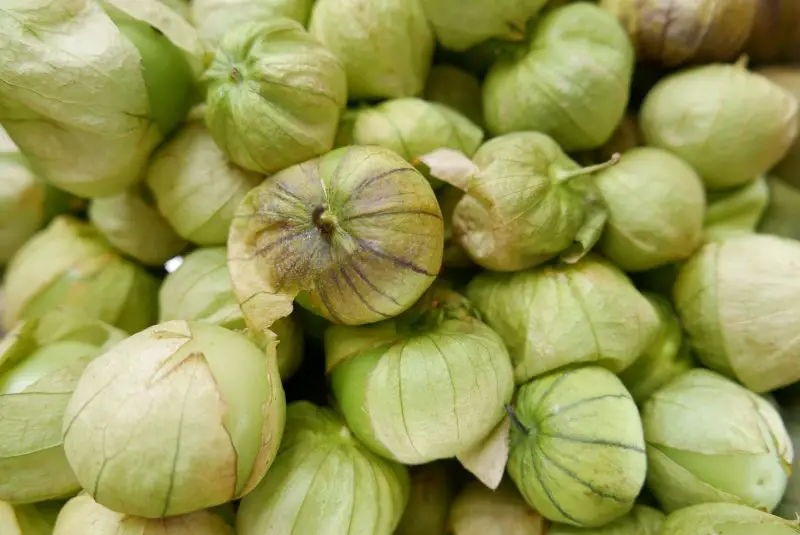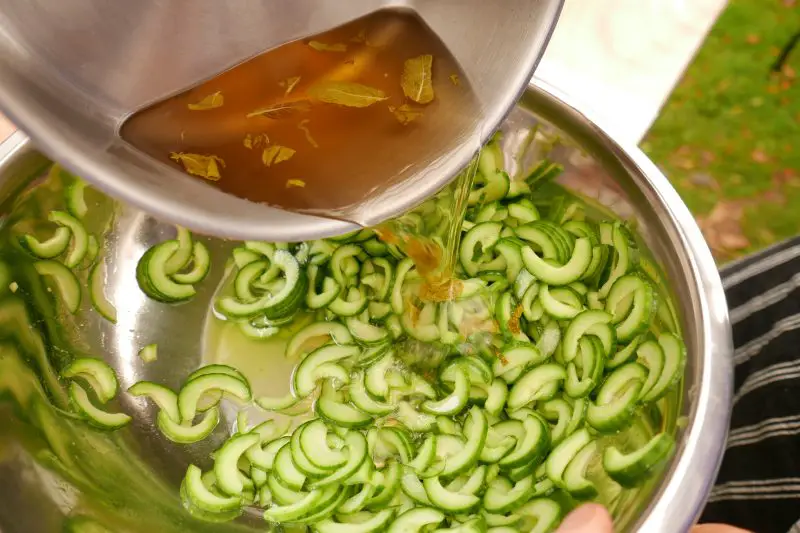 My favourite dish was the smoky sweetcorn fritters. The recipe is vegan and is made using a gluten-free chickpea flour. I actually picked up a packet of Hodmedods British ground yellow pea flour later on that day so I could make these at home too and it works just as well.
Ingredients (serves 2):
For the salsa:
1-2 tomatillos (or tomatoes) finely diced
1 tomato deseeded and finely diced
1/4 tin black beans drained and rinsed
1 chilli deseeded and finely diced (or more if you like spicy!)
1 bunch of chopped coriander
Olive oil
1 lime
Salt
For the fritters: 
Oil for frying (sunflower or coconut)
1 sweetcorn cob (kernels removed)
1 tsp smoked paprika
1/2 tsp each of dried oregano, dried thyme & ground cumin
1 large garlic clove, finely chopped
60g (6 level tbsp) chickpea flour
3-4 tbsp vegetable stock
1 lime cut into wedges
Salt & pepper to season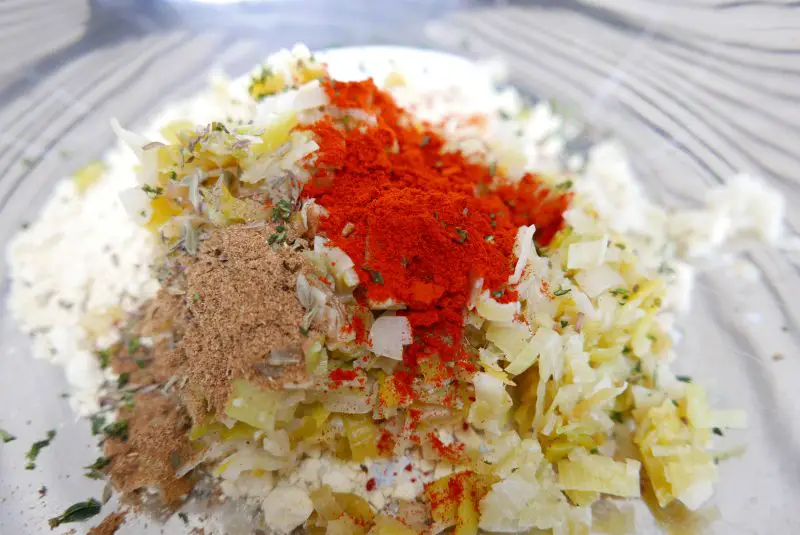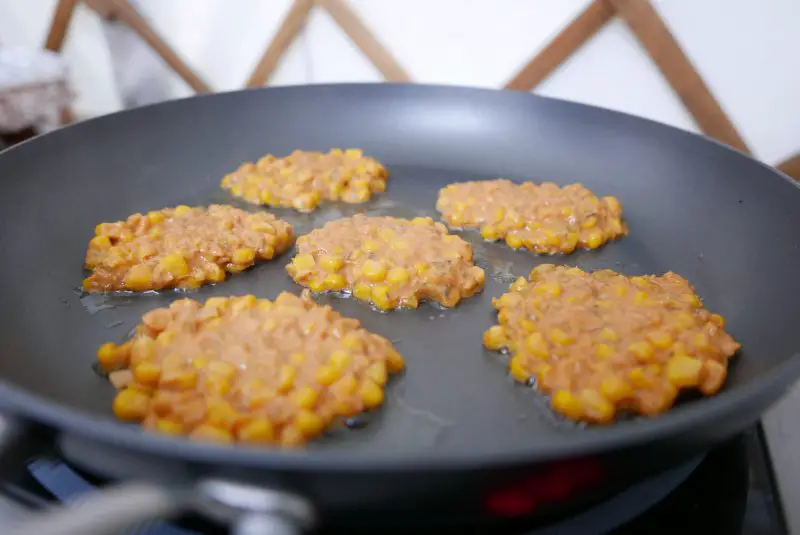 Method:
Start with the salsa: Combine the tomatillos, tomato, black beans, chilli and coriander in a bowl. Add a little oil to coat, lime juice and salt to taste. Leave to one side.
Put a pan of water on to boil. Boil the sweetcorn kernels for 5 minutes until tender and then drain.
In a bowl, mix the sweetcorn, smoked paprika, cumin and herbs with the chickpea flour.
Add just enough stock to bring the mixture together into a thick batter like consistency.
Heat a thin layer of oil in a frying pan and spoon in piles of the sweetcorn batter, slightly flattening them with a spoon. Cook in batches if needed and don't crowd the pan or they'll stick together.
Fry on a medium-high heat for 2-3 minutes each side until golden.
Serve with the salsa and enjoy!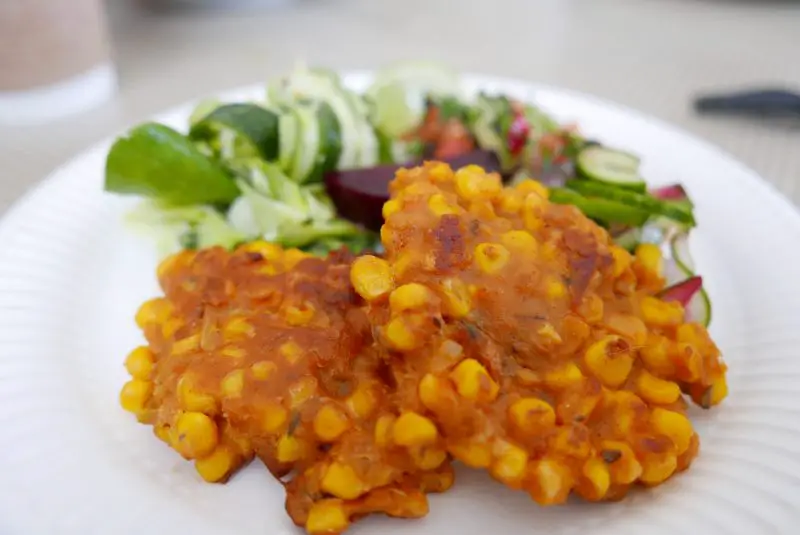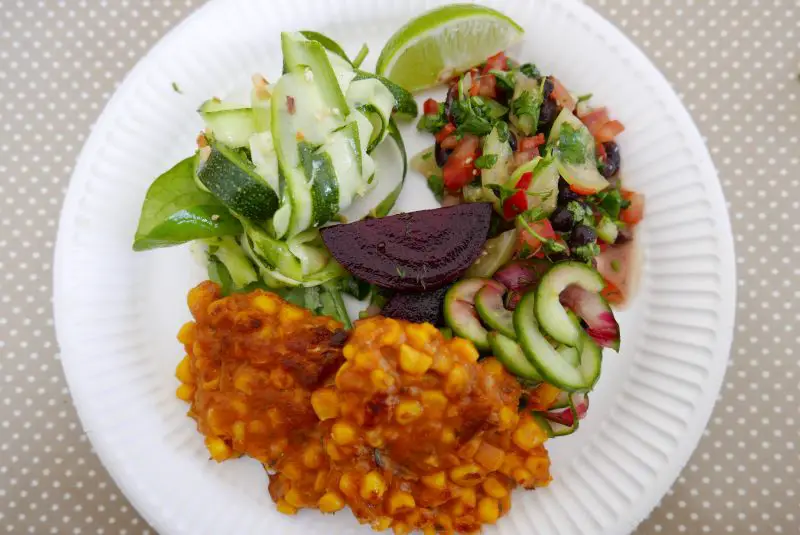 I was a guest of Riverford for the Master Veg class but all opinions are my own.