We tried a Riverford Organic recipe box recently – specifically the 'quick recipe' box for two. I've tried most of the recipe/food delivery boxes now and you can see several of them right here on the blog. I have to say, this one has been by far my favourite for both quality of taste and the ease of the recipes.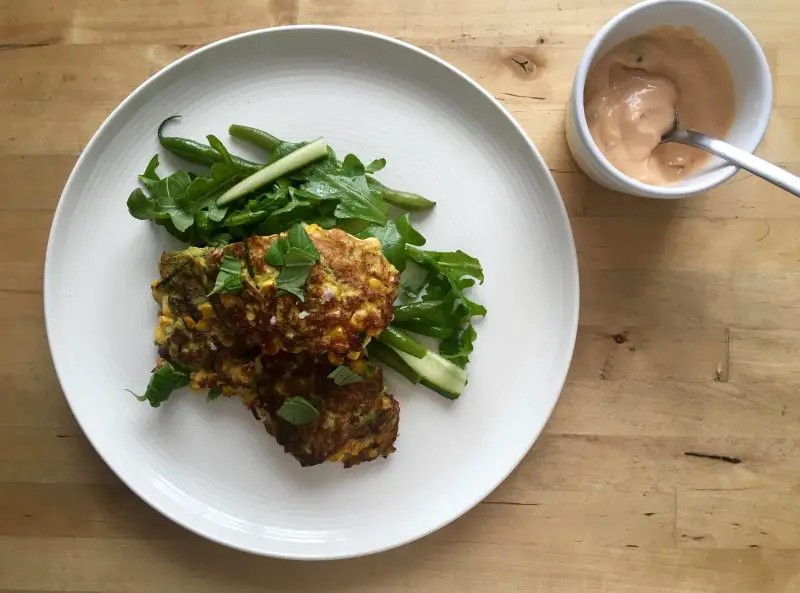 In our box, we had a nice balance of one fish, one meat and one vegetable recipe. The quality of the ingredients was second to none: fresh, delicious veg and well-packed meat, fish and store cupboard items. Everything arrived well-sealed and with ice packs to keep things cool too.
Something we've struggled with in the past is the clarity of the instructions on recipe cards. However, no problem at all with Riverford. The recipes are clearly well tested and the timings worked perfectly on every dish. Especially useful for people who are less confident in the kitchen; like Dave, who made the fish dish for us with ease. Sadly it did mean that I had to do all the washing up! The other element we found useful was the 'when to cook' flag on the front of each recipe card. This meant we could order them to ensure freshness of the ingredients.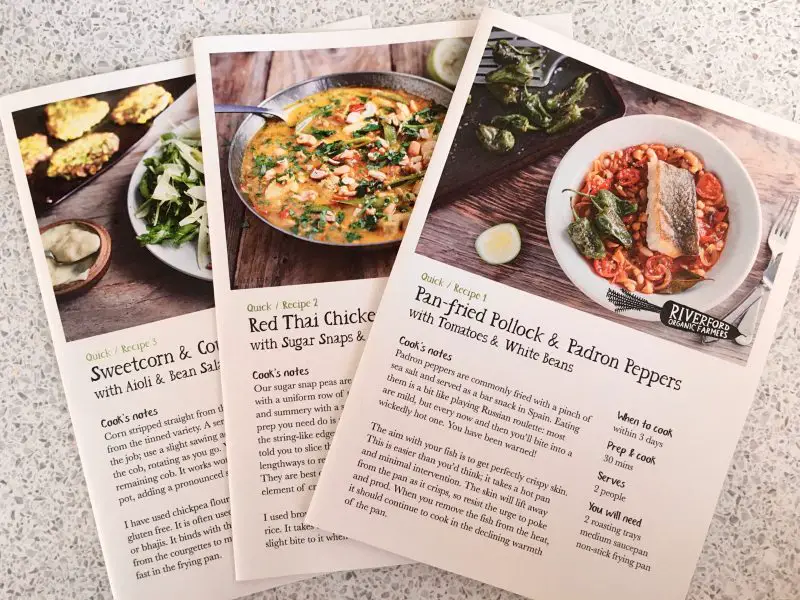 Our favourite recipe was the Pan-fried Pollock & Padron Peppers. Written in smaller letters underneath the title, almost as an aside is this 'with tomatoes and white beans'. Seriously, those tomatoes and white beans were fantastic. By slow roasting those big juicy cherry tomatoes with a dab of oil and sea salt, the flavour was incredible. It was the star of the dish and really brought the fish to life. We've kept the card and will be making this again for friends.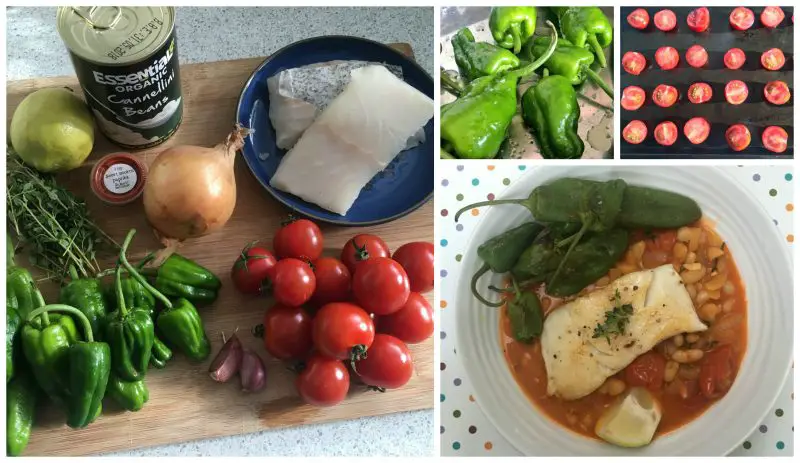 We also loved the Sweetcorn & Courgette Fritters although I'd question whether they are really fast enough to feature in the 'quick' recipe box. They were messy to make but really delicious and surprisingly filling once they were done. We ate them for lunch with a dollop of The Garlic Farm Garlic and Chilli mayo, although Riverford do provide you with mayonnaise to make into an aioli. The third and final dish in our box was the Red Thai Chicken Curry, tasty with this season's broad beans and made all the better for the salted cashews crushed up and sprinkled on at the end.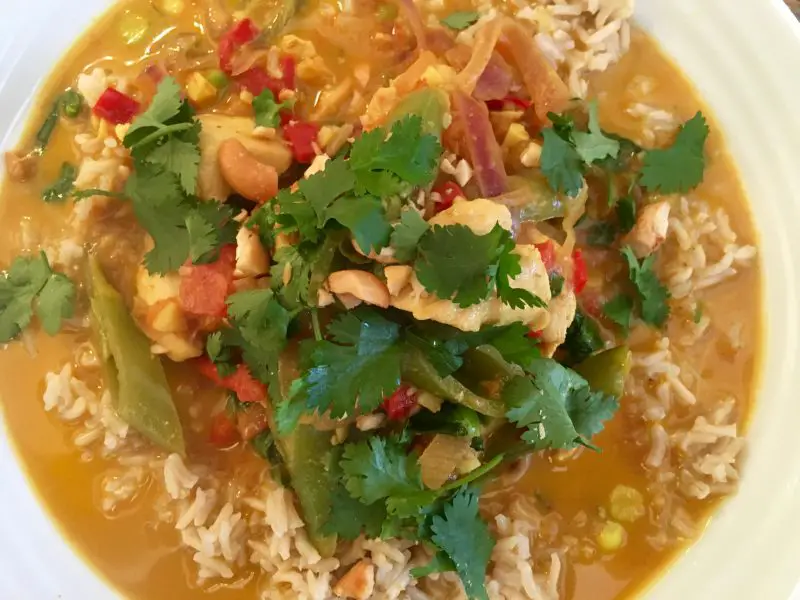 The Riverford Organic recipe boxes for two start at £24.95 for two vegetarian meals and goes up to £39.95 for the three meals including meat. This works out on average around £6.30 a head per meal which is quite pricey.  However, if you consider that the ingredients are all organic and fresh, it starts to seem a little more reasonable. For me, too expensive to order frequently but definitely worth it for a treat every now and again.
Have you tried any of these food delivery boxes before? Why not have a read of my reviews on some of the others out there:
Gousto  // Hello Fresh // Fidelity // Degustabox 
Have you tried any of them? I'd love to hear your thoughts: which is your favourite? And why?
Riverford sent me this box free of charge but didn't pay me to write this post. I bloody loved it, everything was delish, you know me by now, I'm only ever honest