Despite not having a hugely sweet tooth, I've always had a soft spot for Mr Kipling's French fancies. They are evocative of my childhood. They remind me so much of plates piled high at my Nanna's Sunday buffets.
I think anyone who grew up in the UK over the last twenty or thirty years is probably aware of Mr Kipling. Their classics like Cherry Bakewells to Vienesse Whirls are just so well know and have been around forever. If I had to choose a favourite it would probably be the Vienesse Whirls. There's something satisfying about the way they crumble and spill all over the place whilst you're eating them and I have such strong memories of being out in the garden covered in crumbs with jam around my mouth. Much like this:
Roll forward to 2017. I've still got Mr Kipling crumbs down me but tend to spend less time running around the garden (purely due to having to 'adult'). Their new summer range of cakes includes new strawberry cheesecake whirls and trifle slices. As well as these, they still have our favourite classics like the Bakewell tarts, apple Bramley pies and of course, mini Battenbergs and fondant fancies (with a strawberry and cream facelift).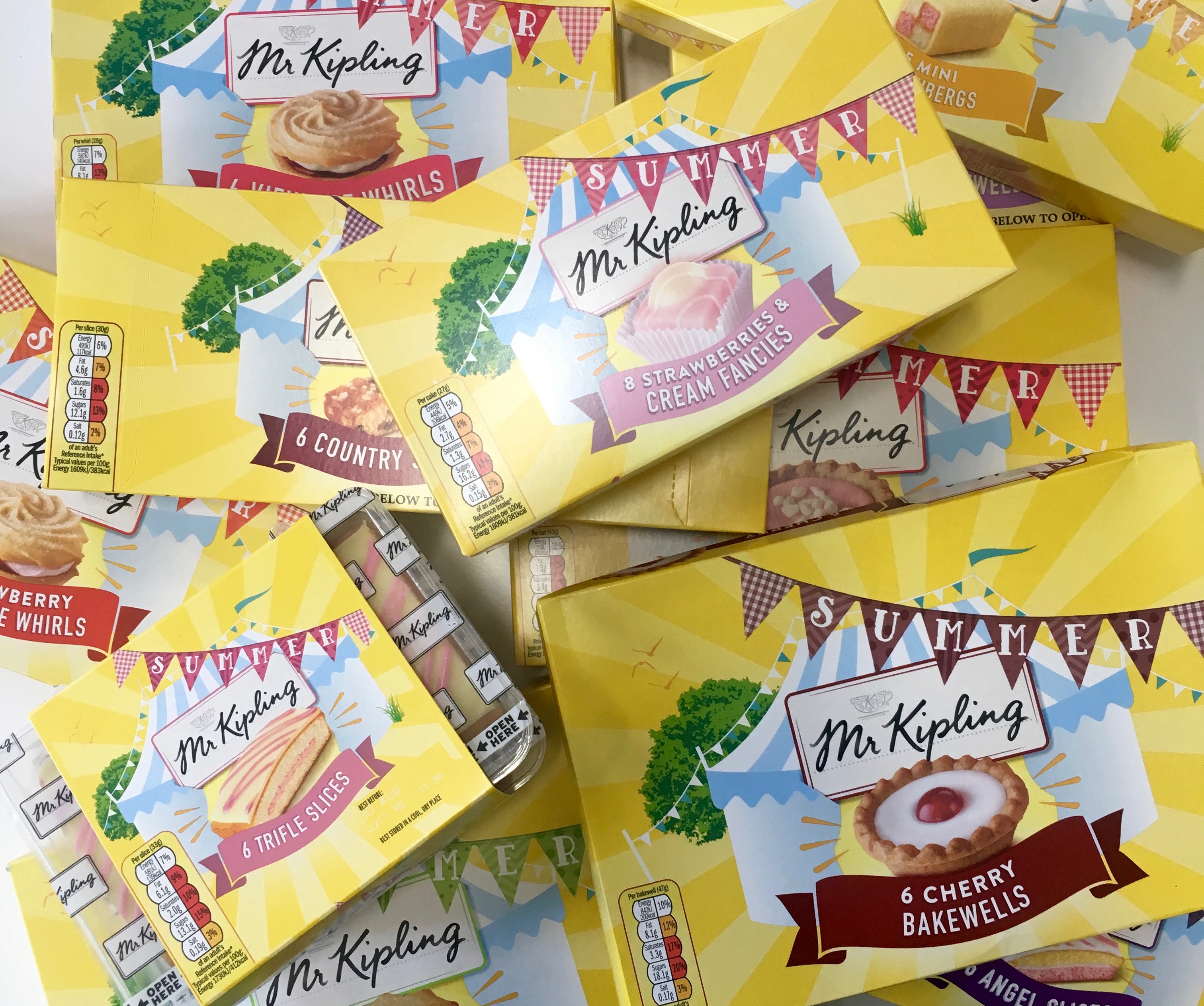 I love the bright yellow packaging. You can't help but be cheery when you see it, despite the grey days and the rain showers which keep interrupting the sunshine.  After all, what more can you expect from British summertime? Anyway, Mr Kipling is determined to make the most of the summer and as part of their Exceedingly Good Summer campaign, they've given me some awesome summer goodies to give away (and some cakes for me to eat too!) Woooo!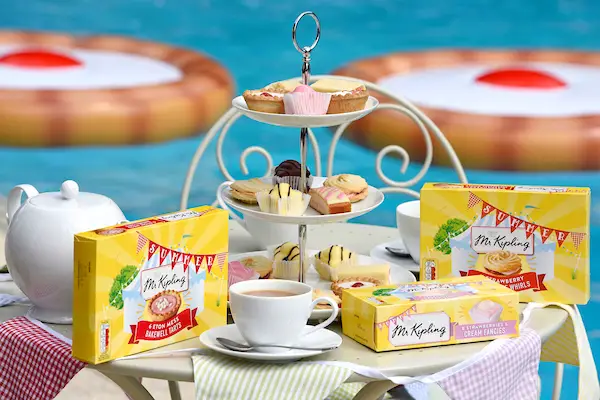 Competition Time!
Hands up if you've seen those inflatable unicorns on Instagram? BORING. We're foodies and our pool inflatables should look tasty right? I hear you.. and so does Mr Kipling. So, as if cakes aren't enough, they've only gone and created what we all secretly wanted. A giant inflatable Cherry Bakewell! You can win one too, along with a pump and of course, loads of Mr Kipling cakes.
This is a sponsored post which means that I've been paid to run a competition and promote Mr Kipling.