Over the years as a food blogger, I've been fortunate to try most of the food and recipe delivery boxes on the market. Whether you're an established cook, stuck in a rut or just starting out, they offer an easy way to expand your recipe box. They score full points for convenience and inventiveness too. Hello Fresh is one of the first boxes I reviewed, right back in 2013 and I was impressed by their recipes and quality of ingredients. In fact, their Tuscan Pork Linguine is now part of my regular repertoire.
Before I move to the main point of my blog, I want to chat about Christmas dinner. Why is it so stressful? It's just a Sunday roast with a few extras… right? I missed out on the stress last year as we were on the beach BBQ-ing in Australia (oh yeah!). So, it's been quite a while since I felt the festive pressure but I know what it's like. The fear is real.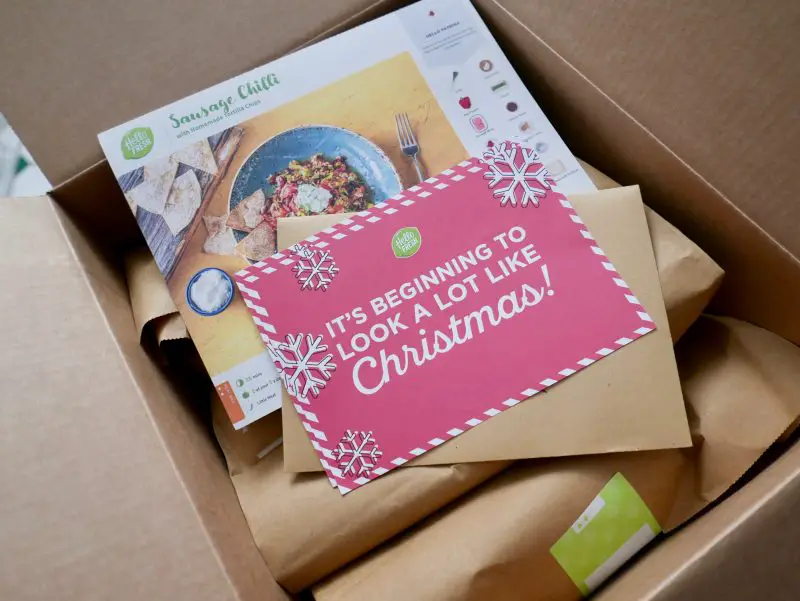 So, I was excited to take a look at how Hello Fresh is bringing convenience and confidence to festive cooks, with their Ultimate Christmas Dinner Guide. It gives you everything you need to know about preparing for your Christmas feast. This includes all-important timings that are down to the minute and spectacular fail-safe recipes – some of which can be made in advance.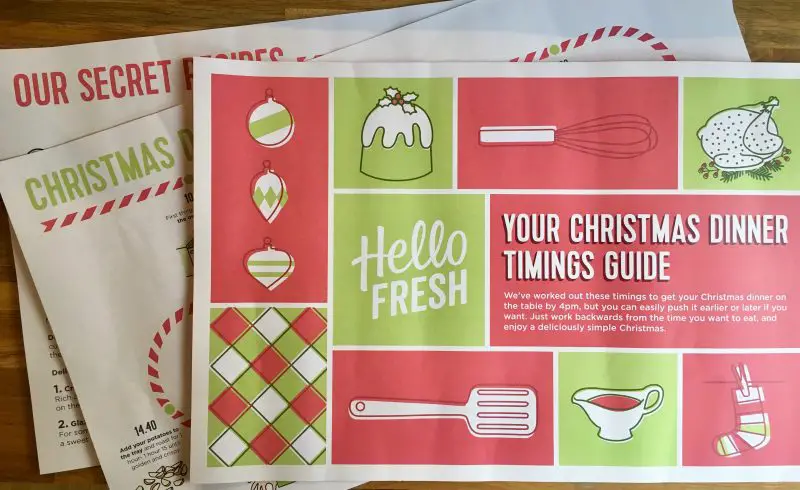 I'm also currently trying out their classic box for two. I'm interested to see how it's developed over the last 4 years. The recipe cards are larger now and more clearly laid out which makes them much easier to follow. I also prefer their current branding, especially the move away from the black!
They now package up the ingredients by meal. I can see the logic, it's probably to make it easy to store them in the pantry or cupboard. But, for me, it feels like unnecessary extra packaging. Especially considering that the chilled items need putting in the fridge anyway.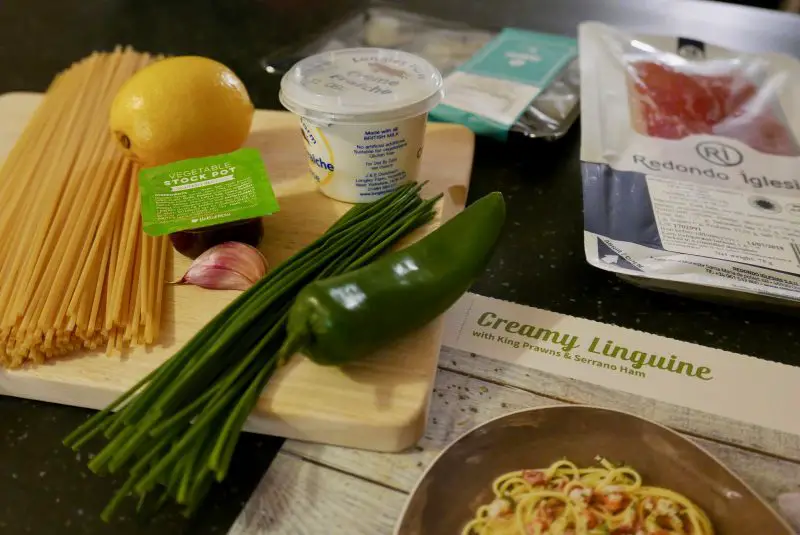 Last night we made the Creamy Linguine with King Prawns and Serrano Ham. It was genuinely delish and we'll definitely make it again. It's a quick recipe but doesn't feel that way. The creamy sauce and luxurious ingredients made it feel like a treat for a Monday! Tonight it's Beef Kofta Curry with Sag Aloo and tomorrow, Sausage Chilli with Homemade Tortilla Chips! I'll keep you posted.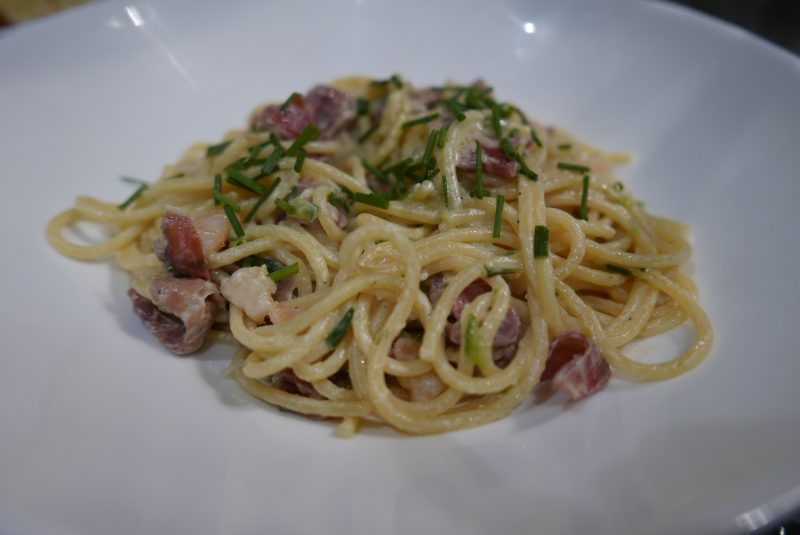 Hello Fresh boxes start at £34.99 for three meals for two – working out at £5.83 per meal. I like the fact that you can see what recipes are coming up and revisit ones you've enjoyed before. Their Christmas Dinner box has everything you need for a full-on festive feast including, of course, the turkey, pigs in blankets and roasties as well as dessert! They offer boxes for 4 up to 10 people from £69.99, which is actually really good value for such a special meal!
Take a look and order yours here! 
Hello Fresh paid me for this blog post but all opinions are, as always, my own!