The Cauldron in St Werburghs is quite unusual. They take locally sourced to a whole new level with ingredients coming mainly from within their own neighbourhood. They cook in a bespoke, open kitchen using beechwood and charcoal with cast iron cauldrons, a wood fired oven and Victorian stove.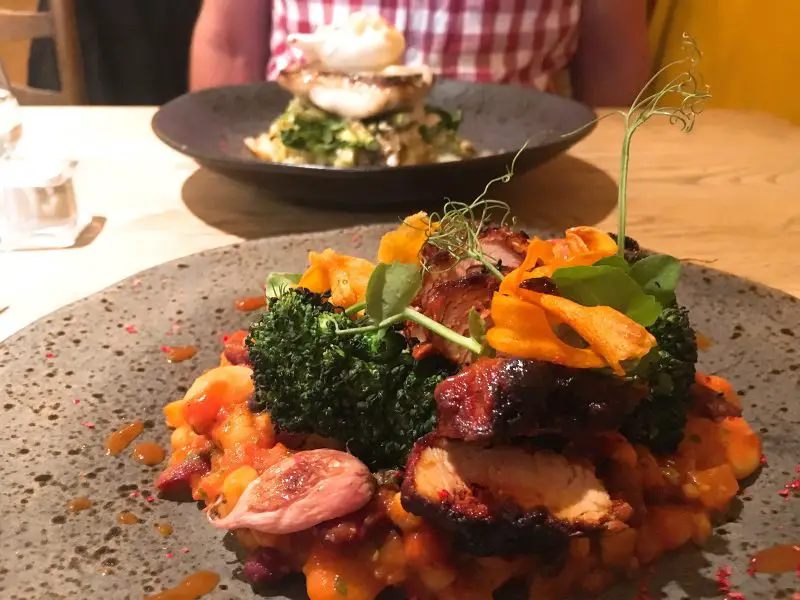 I first read about The Cauldron in a Guardian review whilst we were away and was determined to visit when we got home. I love Bristol for its quirks and a strong food culture which allows different places like this to not only exist but to thrive. It's open to sustainable and unusual dining in a way I've not seen elsewhere, and certainly not back home in Leicester. Places like The Cauldron make me feel proud to live here.
We dined on a weekday night and the place was pretty full (always a good sign) to my surprise. The staff were really friendly and sat us at a great table right near the open kitchen so I could have a good old nosy! I think I clocked the chef looking at me a few times but it was just so fascinating to see such an unusual setup!
And really, that was the reason for our visit. To see the way the chefs were cooking. To smell the charcoal and see the cauldrons bubbling away. With all of this in mind, whilst my expectations for the food were reasonable, they weren't high. I was expecting bowls of stew and bread because, well, what else can you make with pots and wood fires? I was SO wrong. The food was incredible with a depth of flavours, textures and colours I didn't expect from that kitchen.
The menu changes frequently. On our visit, to start I had the Charcoal Grilled Lamb's Heart which was served with feta, black olives, watercress & charred harissa. Dave had the Ricotta, Stilton & Mozzarella Terrine which came with a delicious pear & cardamom chutney and toast. The heart was charred and smokey in all the right ways. When paired with the salty feta and black olives, it just popped in my mouth. Brilliant stuff. The star on Dave's plate wasn't the cheesy terrine though, it was that pear and cardamom chutney. I could have eaten it with a spoon. Sweet and spicy it tasted almost festive and it'd make a perfect accompaniment to any cheeseboard.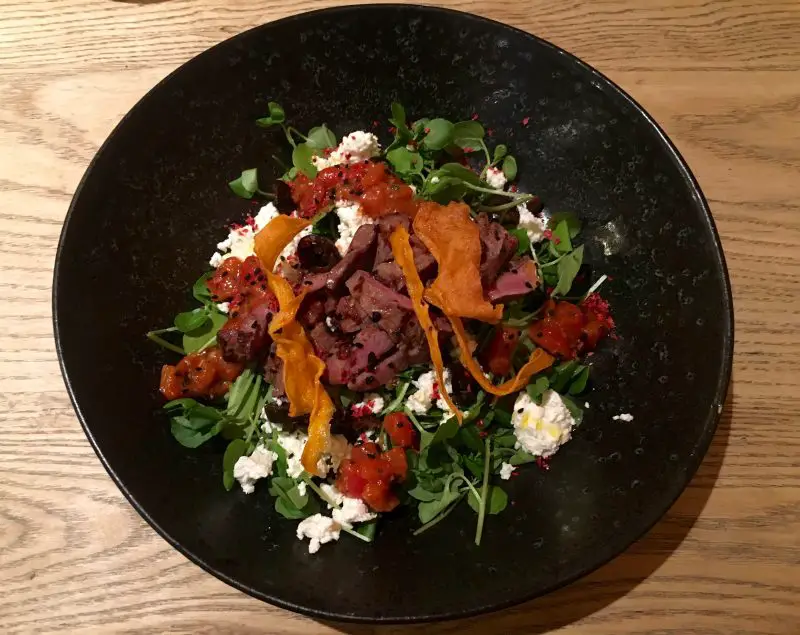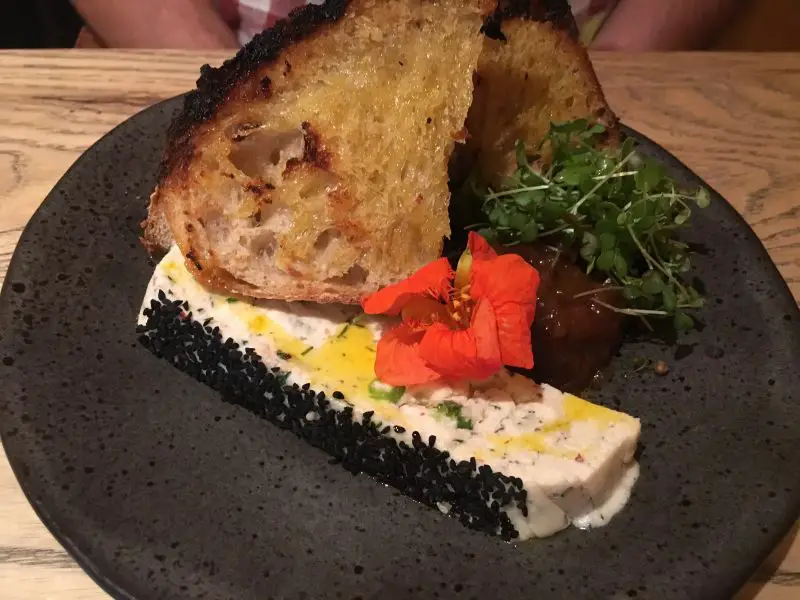 For our mains, I went with BBQ Glazed Pork Loin with mixed beans, charred broccoli & radish. Dave had the Wood Fired Hake & Poached Hen Egg with smoked butter crushed potatoes, capers, dill, greens, asparagus and chive butter sauce. My meal was the better tasting of the two although both were delicious. If I had to criticise I'd say the hake dish was lacking in seasoning but this is a minor point to what was a well balanced and delicious plate of food.
My pork was lovely. Sticky and charred on the edges but still moist in the middle. No mean feat I imagine, when you're cooking in an unregulated oven. The beans beneath the pork were really yummy and well, I just love roasted broccoli so there were no complaints there!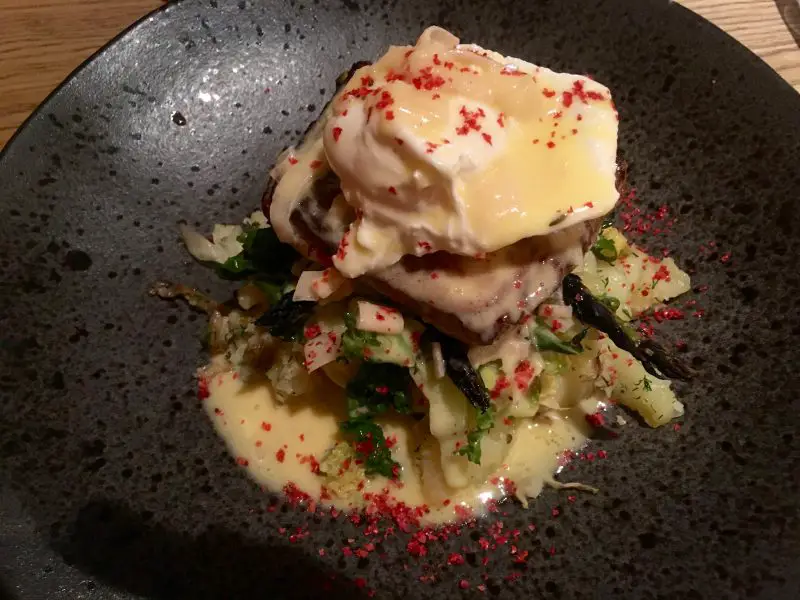 In all, The Cauldron over-delivered on my expectations. Why? Well, excellent service, an unusual and frankly amazing ethos and of course, pretty and delicious food. But that's not all. We were also amazed to find that our final bill came in at under £50. Pretty impressive at this level for two courses and an alcoholic drink each.
We'll definitely be adding to to our list of favourite restaurants in the city. I urge you ALL to go and eat there soon!
We paid for our meal in full and The Cauldron did not know that I was planning to review it.