On our last night in Melbourne, after four months in the city, we marked our departure with a meal at our favourite place – Hakata Gensuke. I know it might seem odd that we didn't choose to go and stuff our faces with something more stereotypically Australian; a burger or parma perhaps. But honestly, ramen is where it's at right now in Melbourne.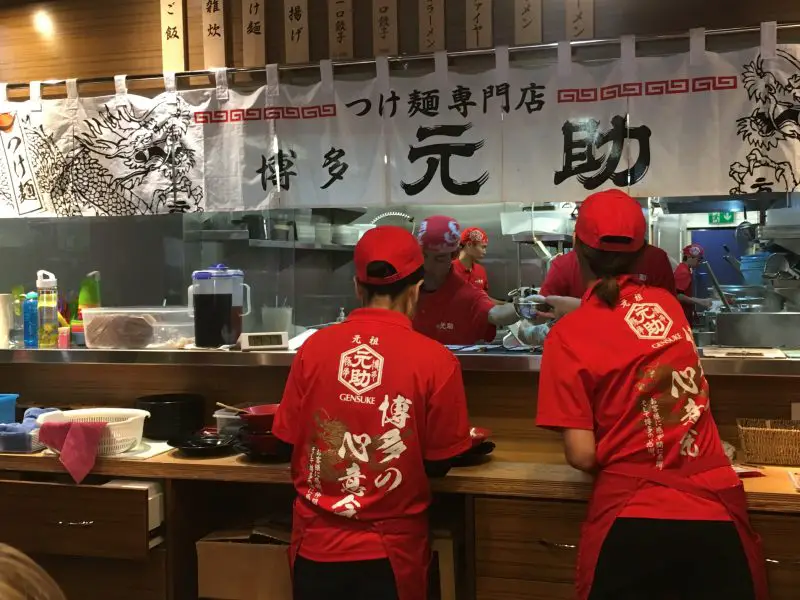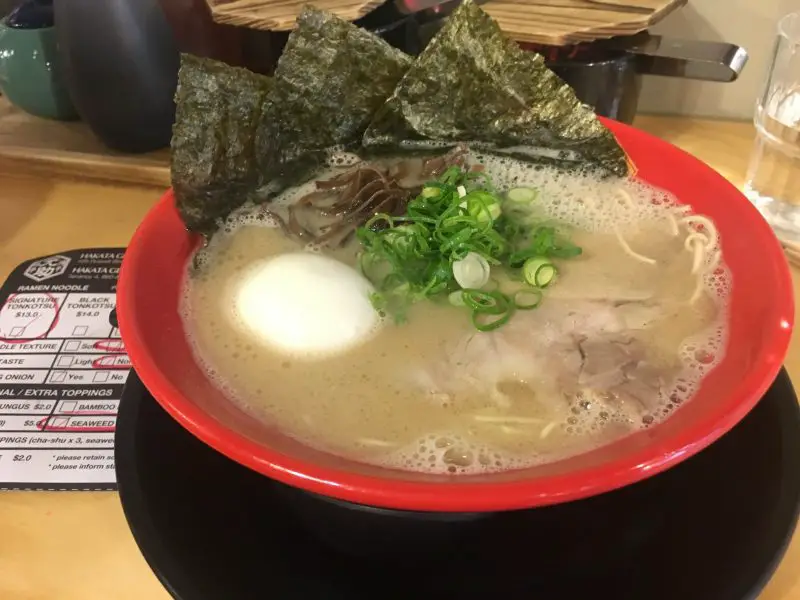 Don't take my word for it, ramen war is real in Melbourne. Over the last decade, the number of ramen places has ballooned and there is often rivalry between them. I particularly like
this piece
by nine.com which is well worth a read. And for further Melbourne ramen news, 
Time Out
recently did a top 10 although they only placed Hakata Gensuke at number three.I've written before about the quality and extent of
Asian food
in Melbourne and when it comes to ramen there is no shortage of places to try, especially in the bustling Chinatown of CBD. We tried a few over the six months we were there but always came back to one, Hakata Gensuke on Russell Street.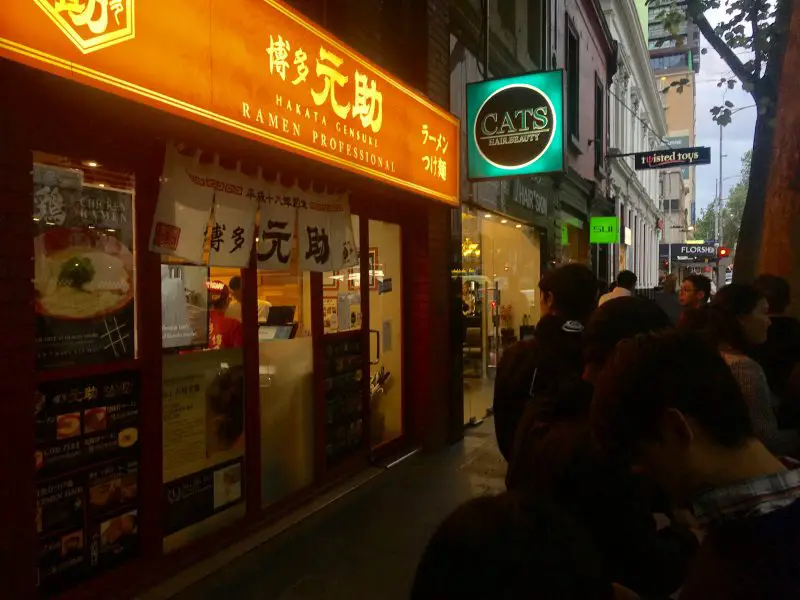 Start with their original restaurant on Russell Street and expect to queue at almost any time of day.  A waitress will come out and give you a tick box sheet and a pen to mark your order whilst you wait. It's all part of the experience.  Once you enter the restaurant, the whole team will call out to you in greeting
"いらっしゃいませ!"
 (irasshaimase!) or 'welcome!' It's a lot of fun!
There are 4 ramen dishes on the menu; all made with their house pork bone broth and customisable in every way – from the flavour to the noodle texture and of course all those tasty extras like seaweed, black fungus and an egg.  If you're super hungry, add some gyoza and/or karage chicken to share too.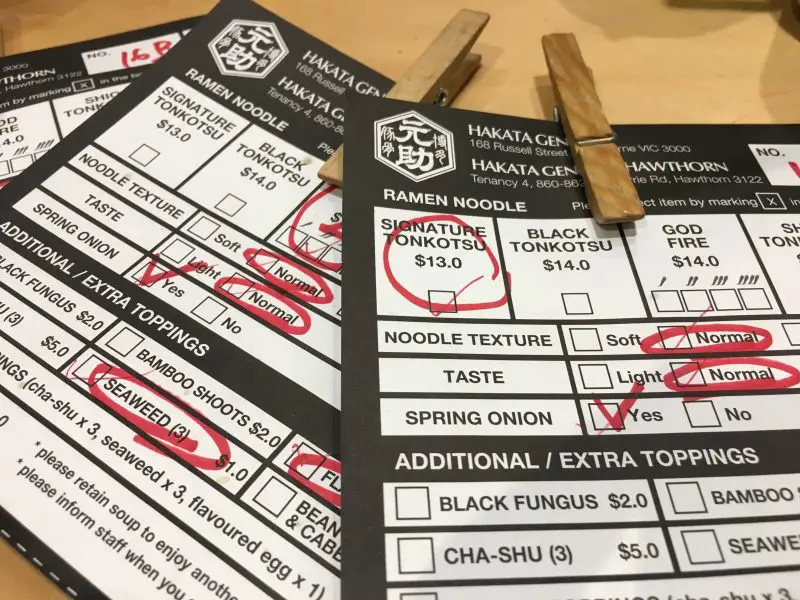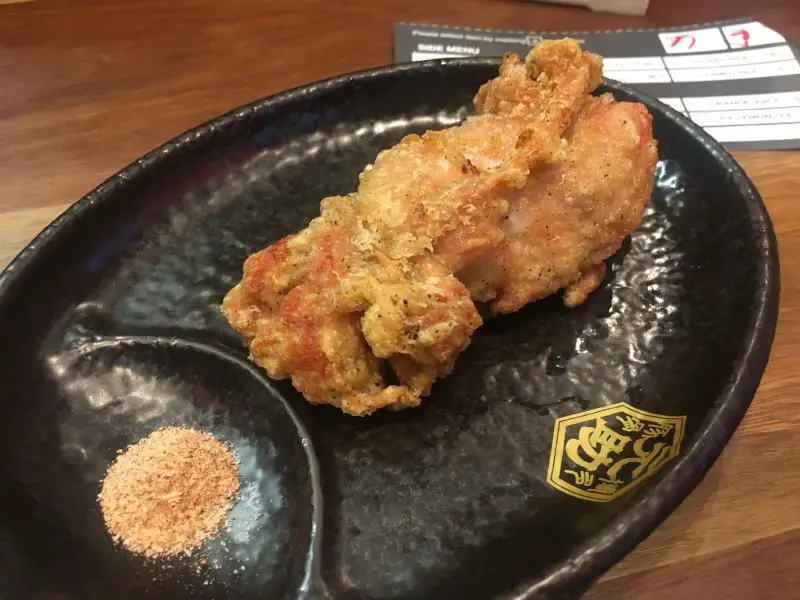 Where to start?
The Shio Tonkostu is the signature ramen and a must have. I ate it probably four or five times there and it just got better with every mouthful. The broth is silky and rich, full of umami flavours. You must add at least a flavoured egg if nothing else, though I'd recommend adding seaweed and black fungus too. They are the best I've tasted and the soft yolk melts in your mouth. On the tables, there are pots of spicy pickled vegetables, sesame seed grinders and garlic to add to your ramen.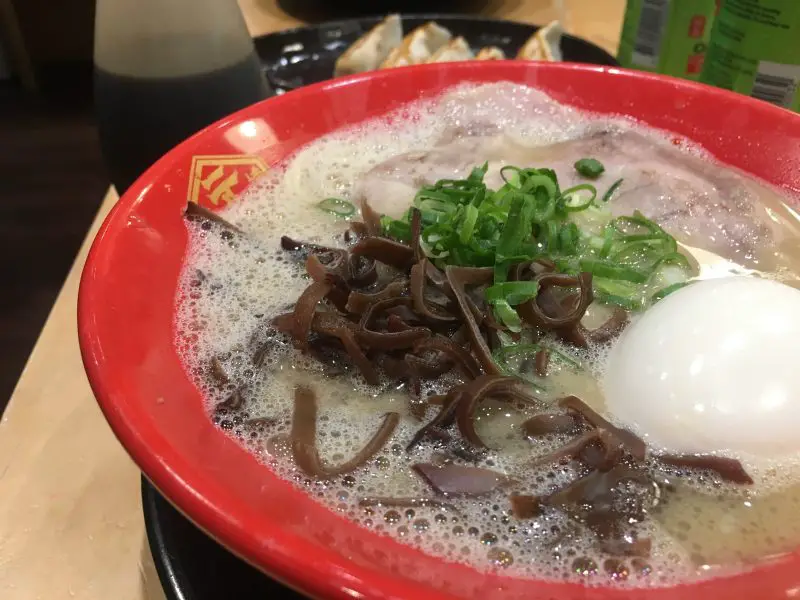 For spice lovers, it has to be the God Fire – spice level 1 for wimps, 4 for crazy fools. Go for level 2 and enjoy all the flavour of the broth with a good chilli hit which will warm you through. On our last ever visit (on our final night in Melbourne) Dave pushed the boat out and went for level 4. He'd been building up to it for months and it didn't disappoint.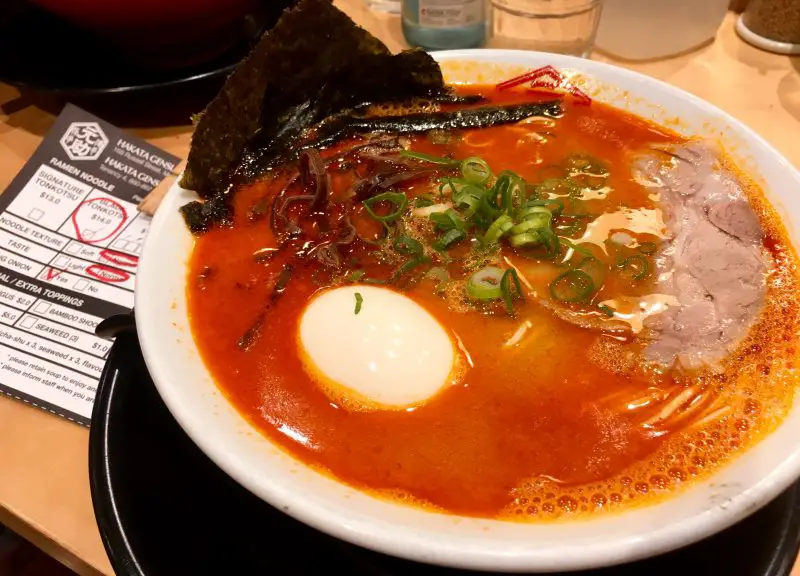 On one of our visits, we also tried the Black Tonkotsu, made with sesame pork broth. It was totally delicious although a little off-putting colour-wise at first! It's made with the usual pork bone broth and a fried garlic and black sesame paste. Topped with the usual char shu pork, black fungus, noodles and spring onions, it's proper tasty!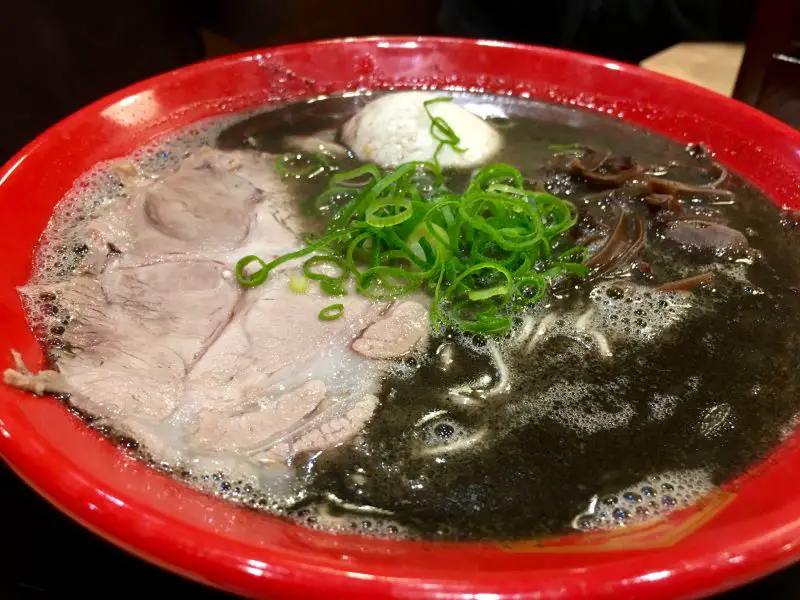 There are now five Hataka Gensuke stores across Melbourne and at their newest site in the QV centre, they specialise in Tori Ramen (chicken broth ramen). They have a really great value lunch deal which you should check out but honestly, for me, it's got to be that pork bone broth over on Russell Street. The chicken ramen is lighter in taste and comes with bamboo shoots in place of black fungus.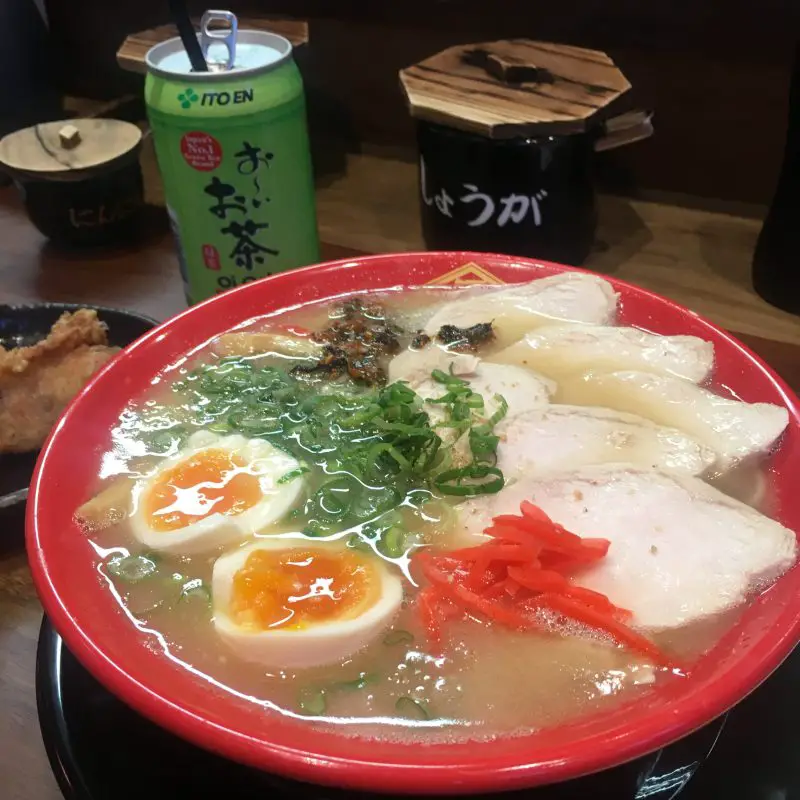 Visit for yourself:
I've not been to Japan yet and I'm sure when I do, the ramen will blow my mind. But for now, having consumed literally thousands of litres of the stuff, I can honestly say that Hataka Gensuke wins the title of best ramen ever!
Talk ramen to me – when and where did you eat your favourite bowl?