You know I love my street food and after 7 months away from Bristol, I'm pleased to see that the scene here is as buzzing as ever. In fact, we've just got back from a quick lunch at the brand new Finzels Reach Market which launched today.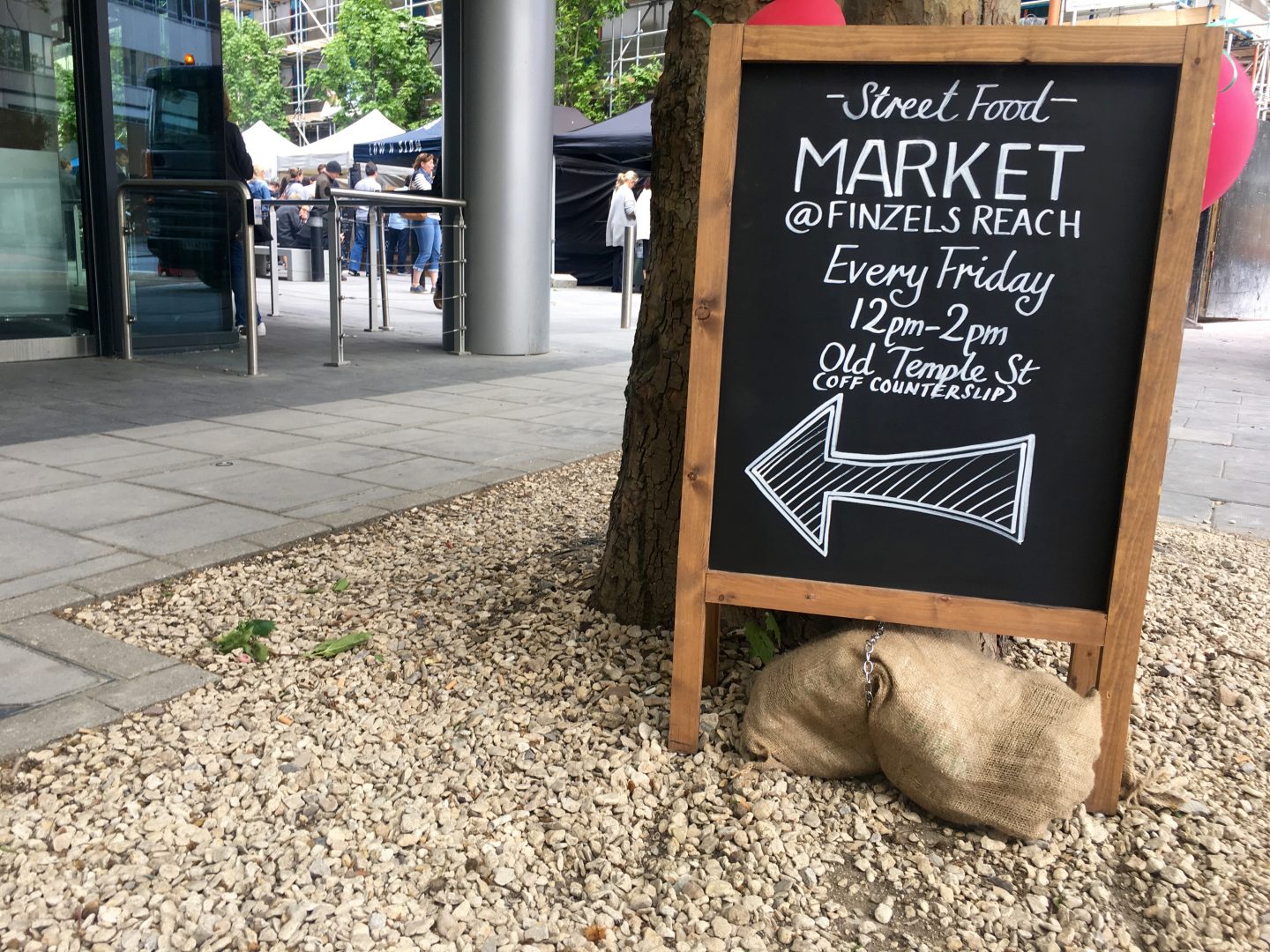 This was a genius marketing ploy for the new 'city quarter' Finzels Reach (a riverside development of luxury flats and businesses in an old industrial area of the city). With the help of the wonderful folk at Casus Events, they've launched a new weekly street food market slap bang in the middle of their development, bringing the city's trendsetters, movers and shakers to the right side of town just as the development moves into its final phase.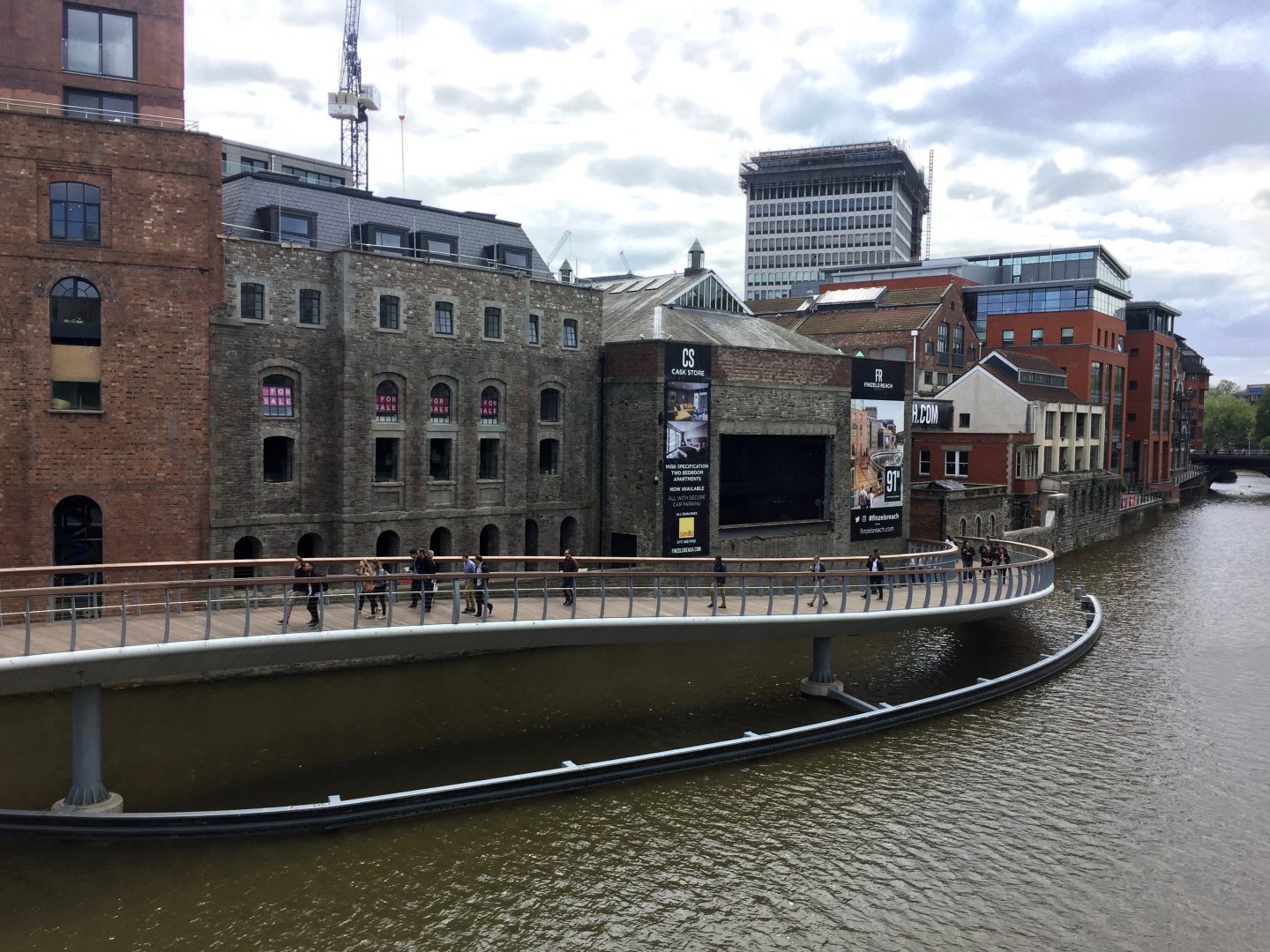 The strategically placed posters telling the story of the renovations so far were interesting and the ongoing building work hints of a new and super cool part of town. The flourish of a few subtle 'for sale' signs in the windows of the empty flats sealed the deal for me. From a marketing perspective, it's pure gold and I BLOODY LOVE IT! I'm sold. I want to live in Finzels Reach!
Anyway, I digress… back to the market itself! Today there were around 10 stalls including familiar names like Wild & Rustic and For Mice and Men plus a few new ones (to me) like Jacobs Finest Falafel. The queues were massive and the traders were running out of food by around 1:15 pm – a great sign that this market is going to be popular.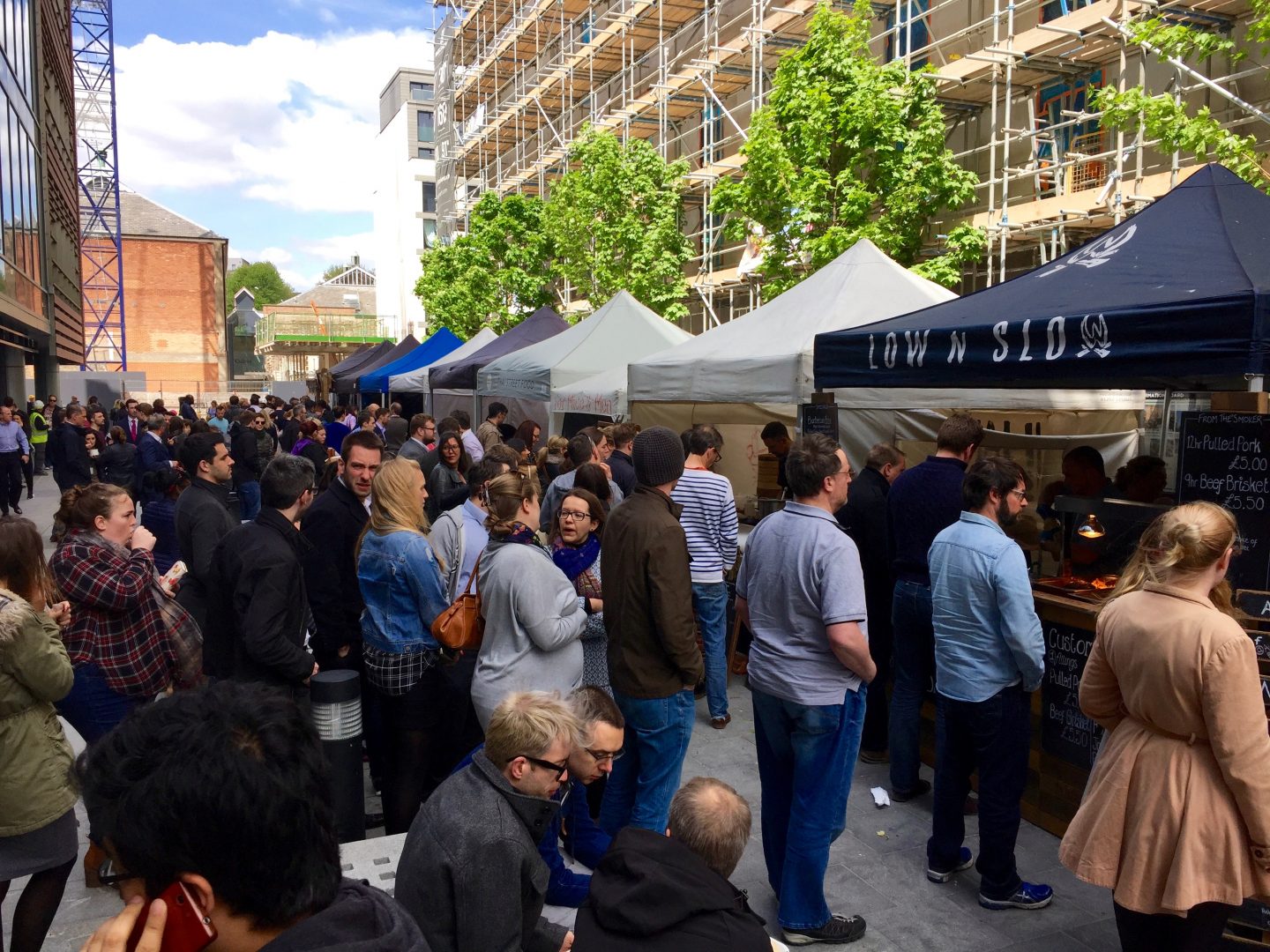 Having heard such good things about Alp Mac we headed straight to their stall only to discover they'd SOLD OUT! Devastating for us but great news for them. They were super pleased with how their days trading had gone and promised they'd be back with more mac n cheese in two weeks time.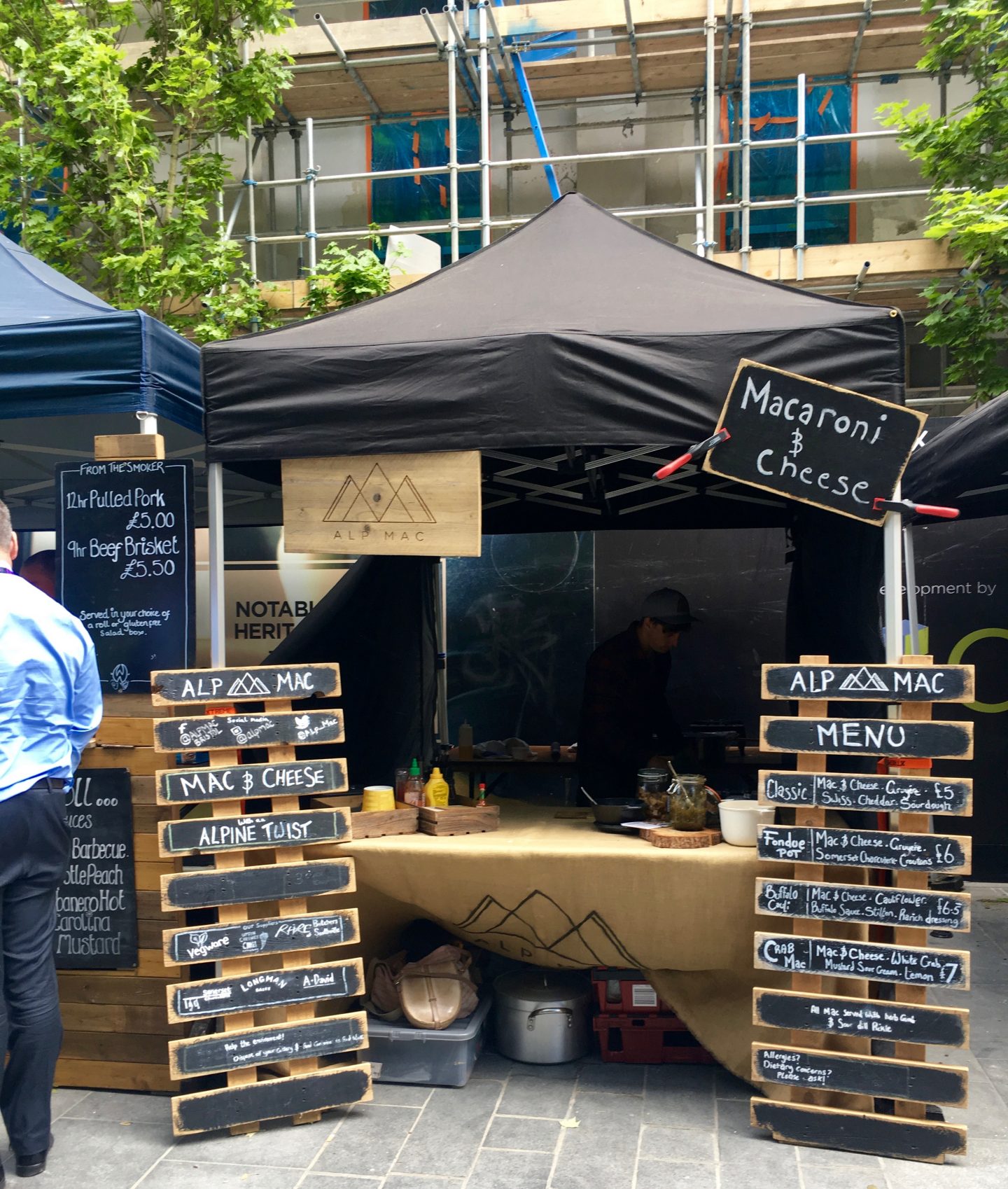 We opted, in the end, to share a pie from Lovett's Pies and a chicken jalfrezi, samosa and bondas from The Mango Hub. Handily next door to one another too! We got it all to go and headed back across the new bridge to sit in Castle Park and enjoy our lunch al-fresco.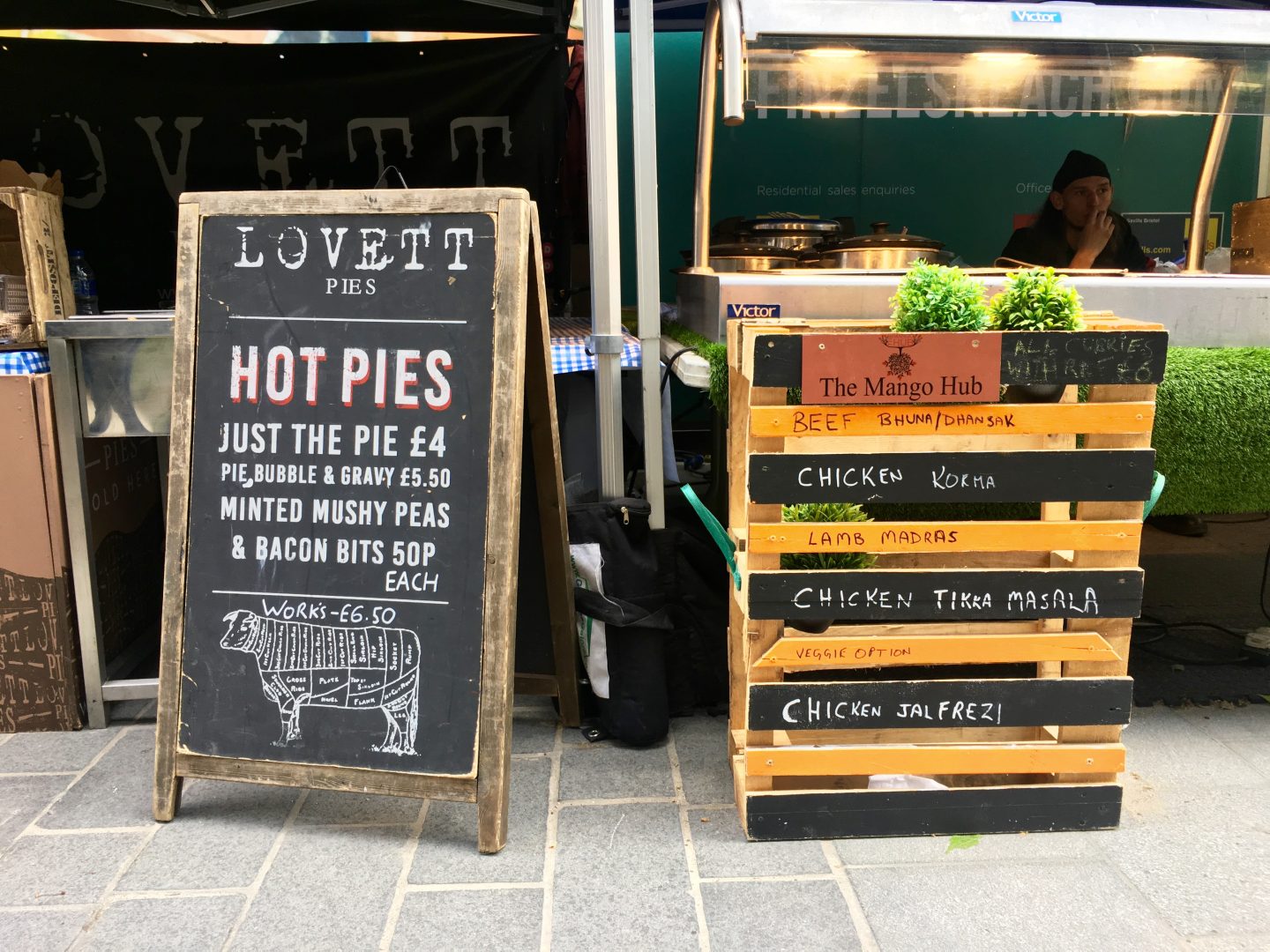 Everything was totally delicious and gone in a flash! The bondas (potato ball with mustard seeds, curry leaves & green chilli fried in a gram flour batter) was delicious. Spiced but fragrant and really tasty. I'd definitely recommend grabbing one of those if you ever see The Mango Hub stall. The curry was tasty and packed full of heat from all that dried red chilli and the samosa was delish too.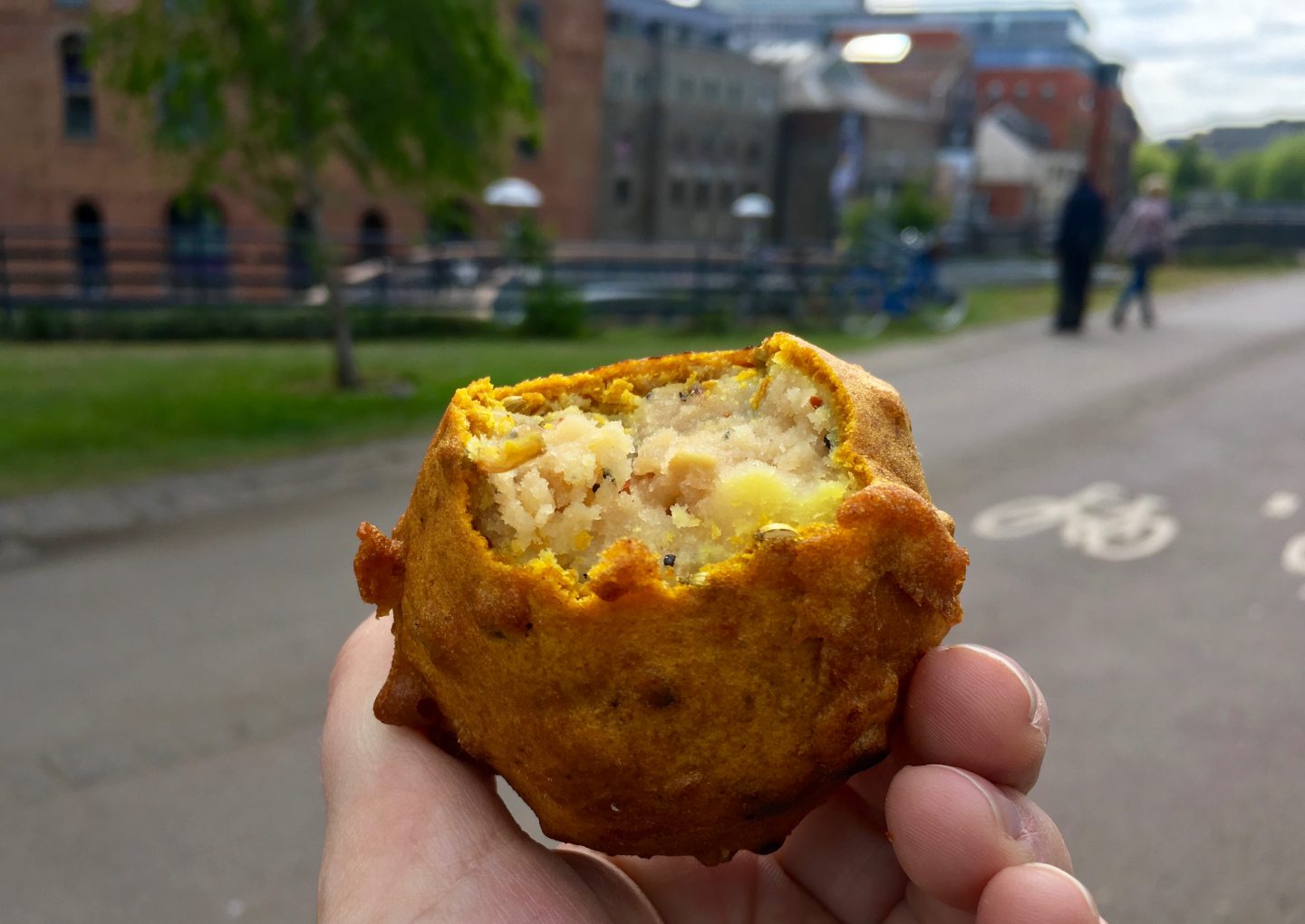 But, a super special shout out goes to Lovett's Pies – I apologise that I've seen you so many times and always opted to eat at another stall but honestly, that Welsh Rarebit, puy lentil & kale pie was seriously special. And with gravy and bubble and squeak… hands down the best thing I've eaten since we got back to the UK!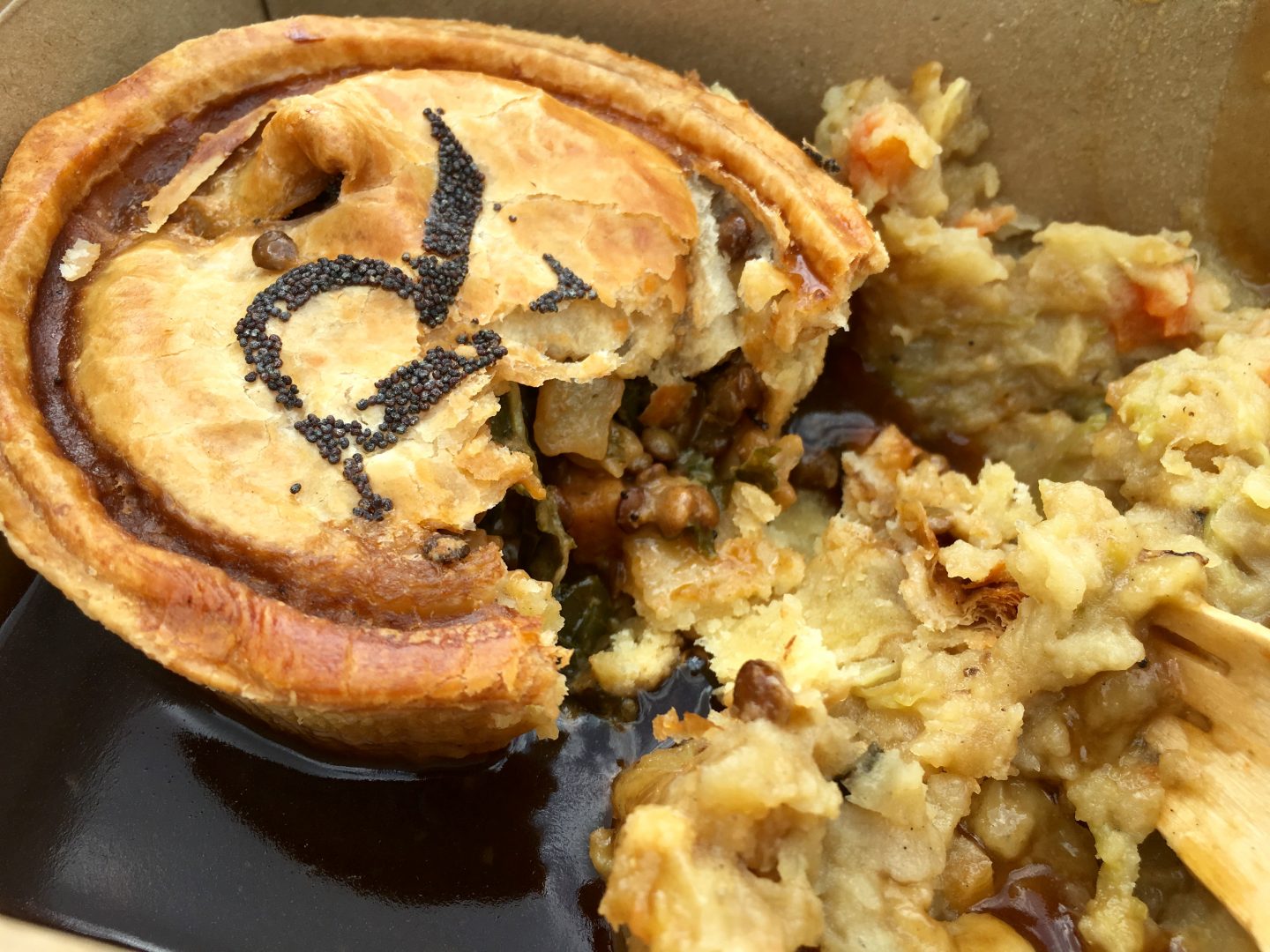 This city is SO good for indie food and there are so many options now for street food dining which makes me just so happy. To read more about my thoughts on this, head over to see my article from last year in Crumbs Magazine.
If you want to check out Finzels Reach Market for yourself, head over to Old Temple Street on any Friday between 12-2pm and pick up something tasty to eat. It's going to be popular, I can feel it in my waters!