Darwin isn't a place I ever thought I'd be travelling to.
The reason for our visit was to see our friends who live there, funnily enough, the ones whose wedding in Perth first brought us out to Australia. Originally from Bristol and London but with a keen sense for travel, they settled here a few years ago and, in search of something challenging and truly Aussie, they now called Darwin their home.

When we told people in Melbourne that we were off to the Northern Territory for a December visit, they all laughed at us. It's the worst time of year to go – very hot, very sticky and slap bang in the middle of the wet season. Anyway, we went. And they were right. It was disgustingly hot and sticky.
It was also incredibly beautiful. And I'm pleased to have been.
Darwin basically has two seasons where we have four. They have the wet season and the dry season. We visited in Wet Season which runs roughly from December to April. With an average humidity of around 80%, sudden monsoon-like downpours and temperatures stuck in the mid 30's it's quite an inhospitable place for those who aren't used to it.
Food wise, Darwin is nowhere near as cosmopolitan as Melbourne. Although, we did eat some good food during our trip. Crustaceans at Stokes Hill Wharf and Alley Cats Patisserie in CBD (if the small crowd of low rise 1970's white washed buildings and old crumbly malls can be called that!).
Crustaceans is a seafood and steak restaurant in an enviable position right on the harbourside. We ate there at sunset and it was stunning. The food was good and most of the seafood on the menu was local, however, it was the location which really made it a memorable experience for me.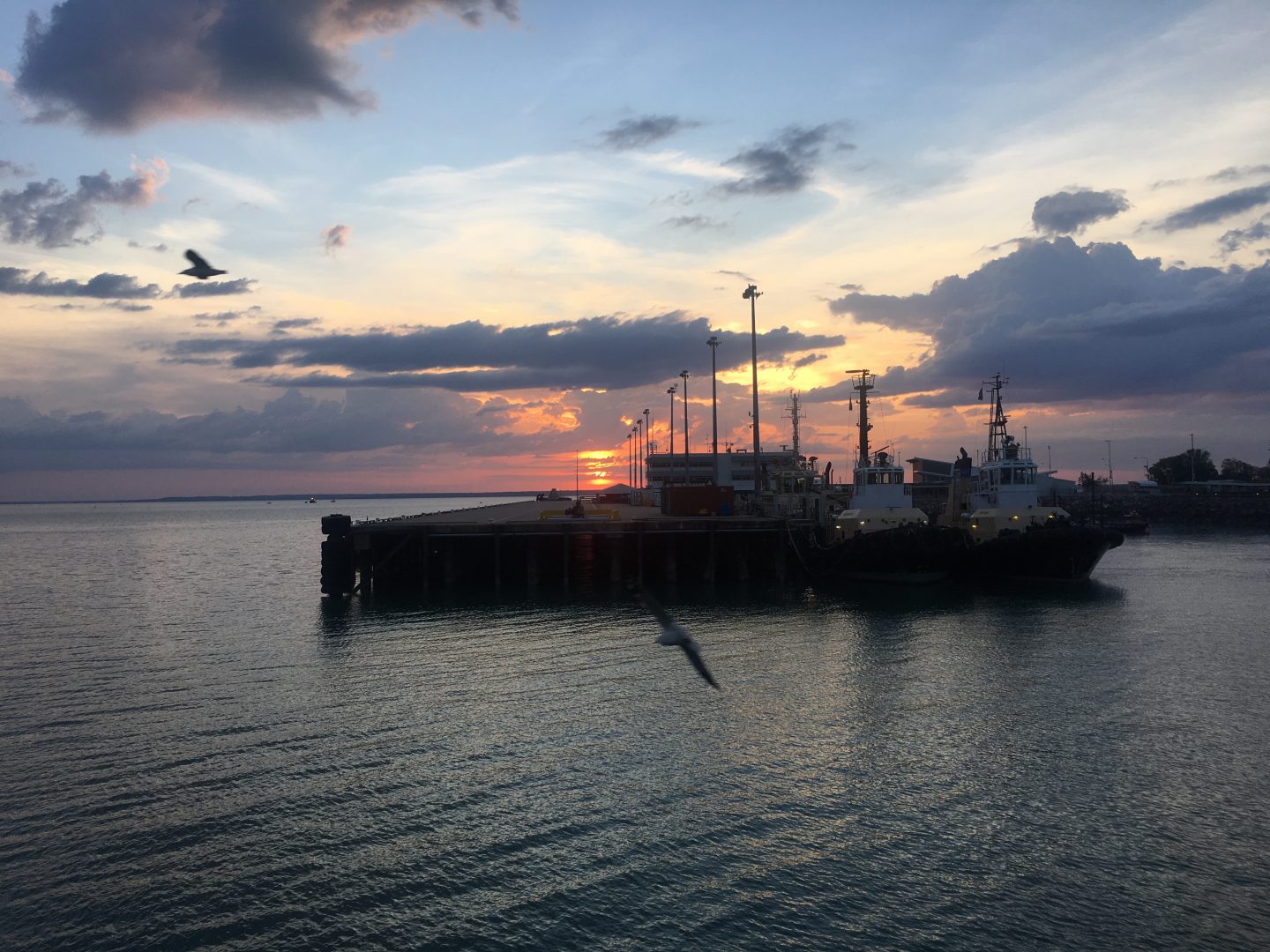 The portions were huge so Dave and I shared a seafood platter for one which featured local barramundi, calamari, prawns, oysters and Moreton Bay bugs (slipper lobster). I've wanted to try bugs for ages and I'm glad I did, they were the best thing on the plate.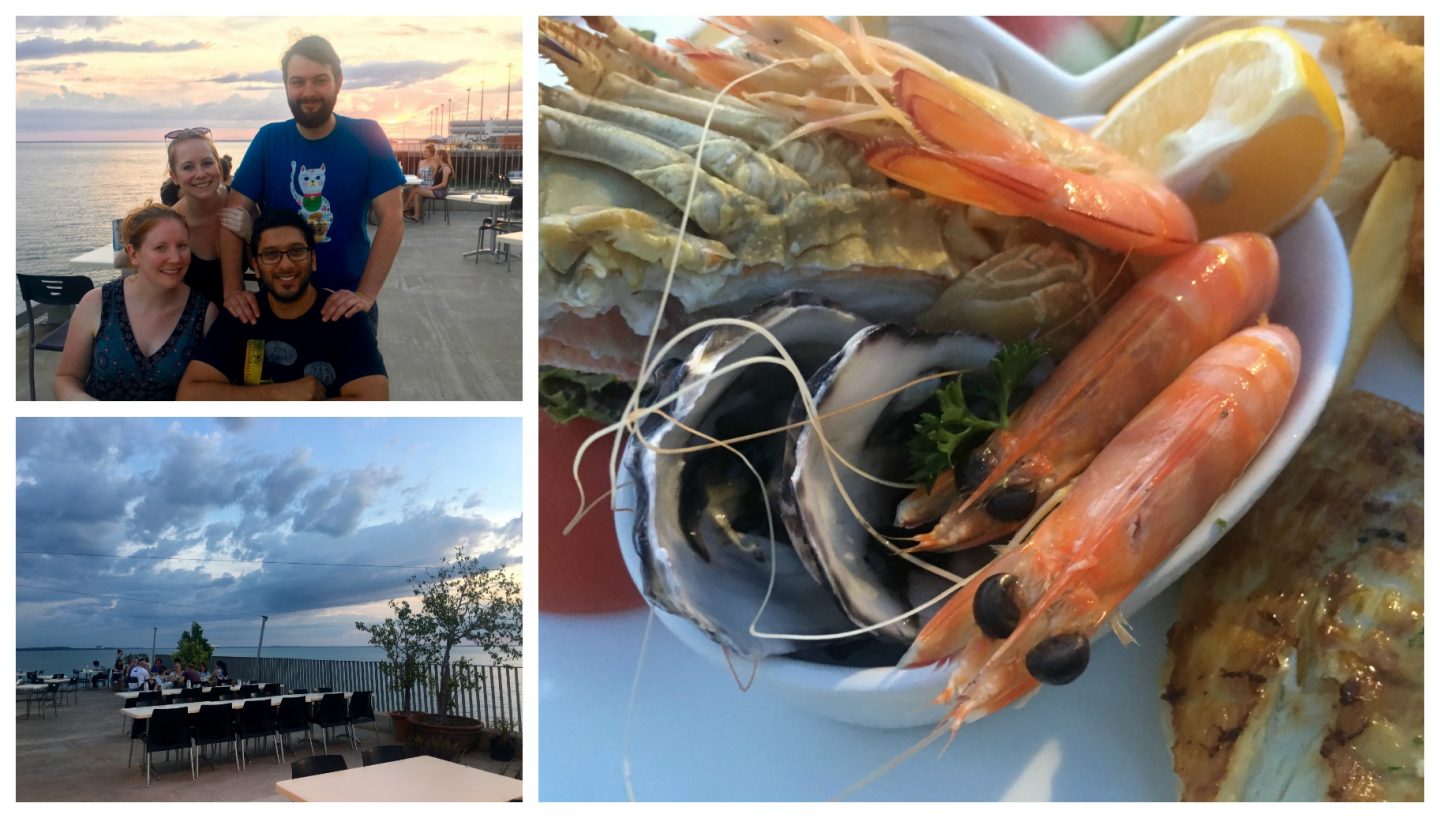 I came across Alley Cats Patisserie thanks (yet again) to Instagram and I'm glad I did. It was a great place (and seemingly one of the very few) for a Melbourne style brunch. The food we ate there was both interesting and perfectly executed.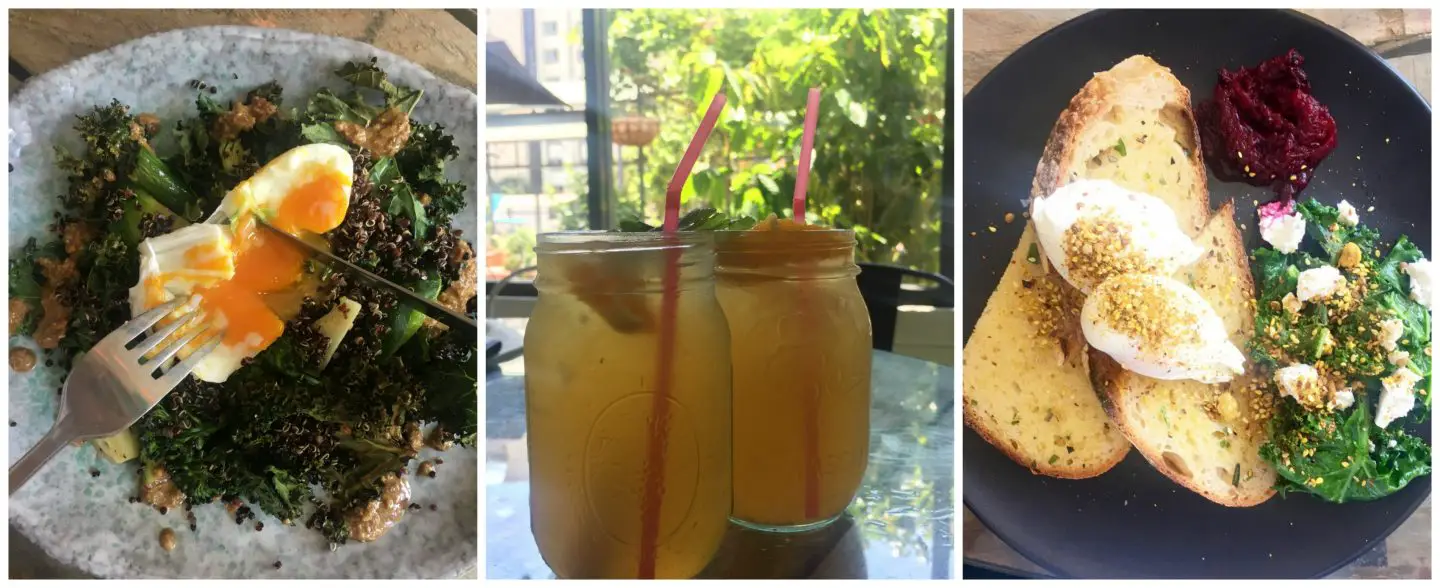 Darwin's tourism seems to revolve around a few key things – Aboriginal art, the great outdoors and wildlife which can kill you. We managed to squeeze a taster of all three into our short trip. Our visit to the Museum & Art Gallery of the Northern Territory taught us about what I consider to be a relatively unknown tragedy of Cyclone Tracy, and allowed us to see some killer insects, jellyfish and crocs up close (fortunately, dead ones). As if that wasn't enough, we also spent a thrilling afternoon on the Adelaide River on what turned out to be a private cruise with the ladies from Spectacular Jumping Crocodile Cruise; which incidentally, is well worth every penny.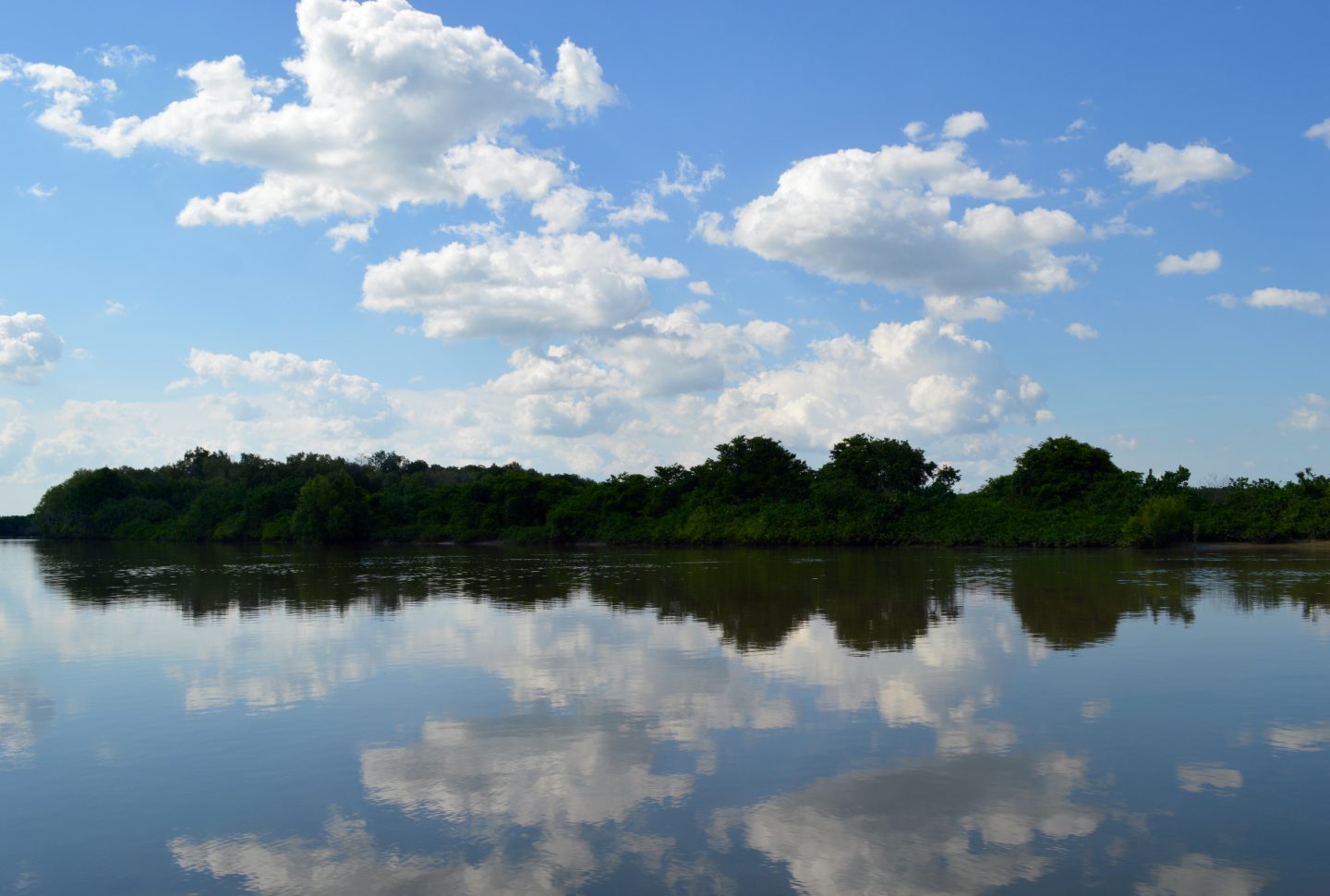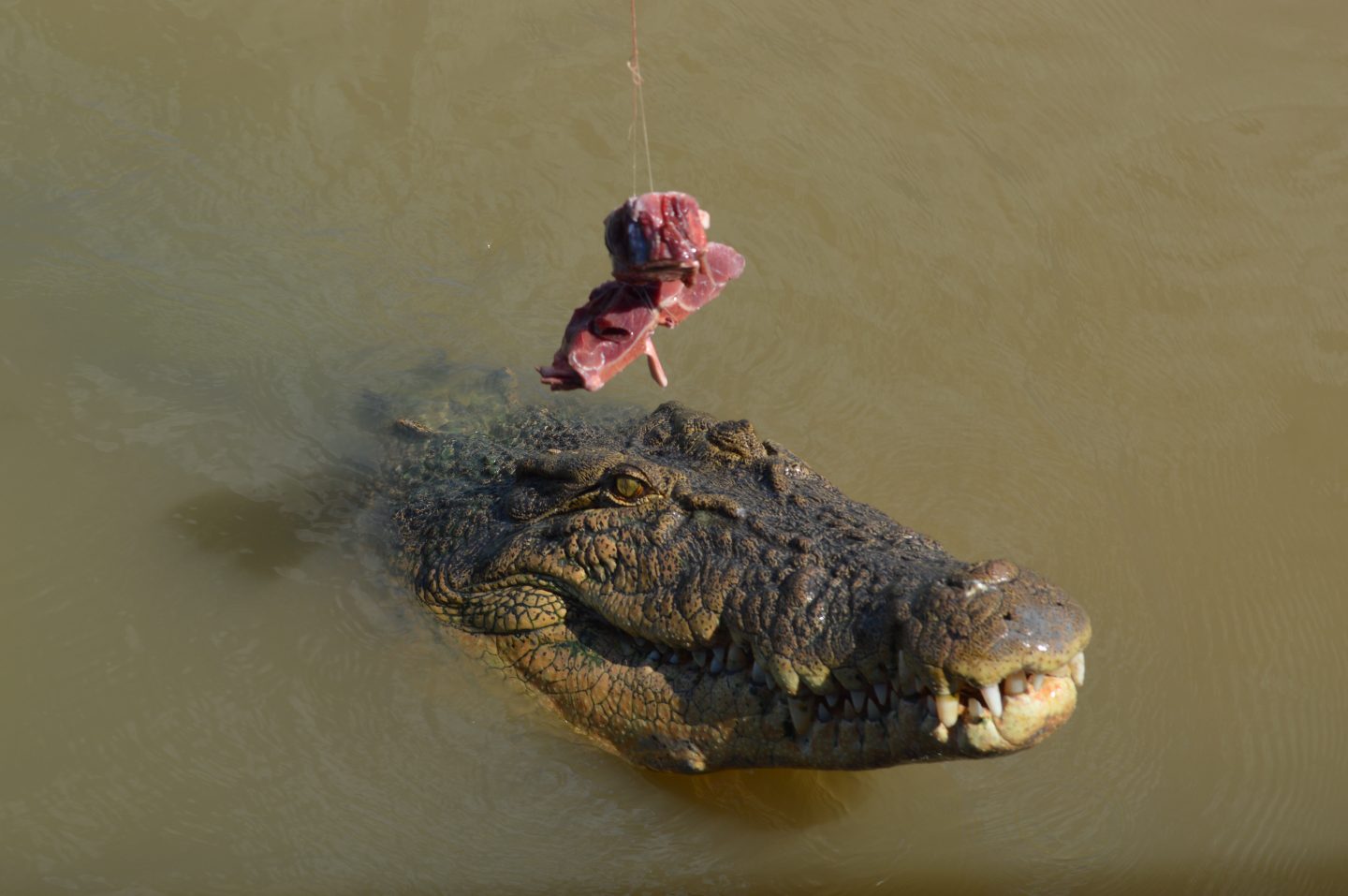 Kakadu is the best known national park in the Northern Territories but as we were there in the wet season it was closed. Not a problem as we headed out to Litchfield National Park instead. On a smaller scale than Kakadu but we were reliably informed that it's just as stunning. We walked through jungle scenery and saw some of the biggest trees of our lives, bats, a spider as big as a hand and ants with lemon flavoured bottoms (yes really, we licked them). We swam in natural pools and dunked our heads under the waterfall at Wangi Falls. It was such a great day and made me feel like I was a LONG way from home.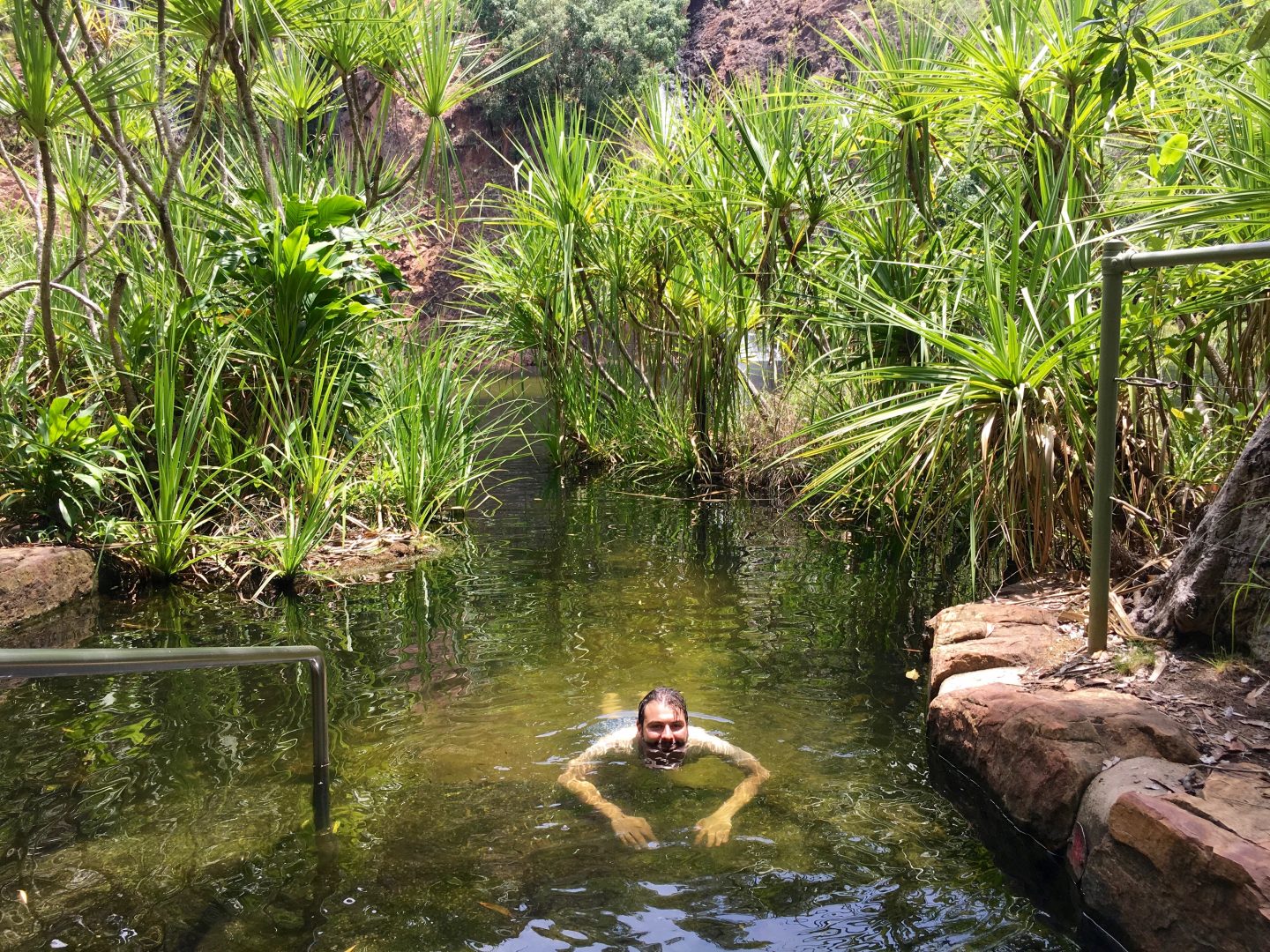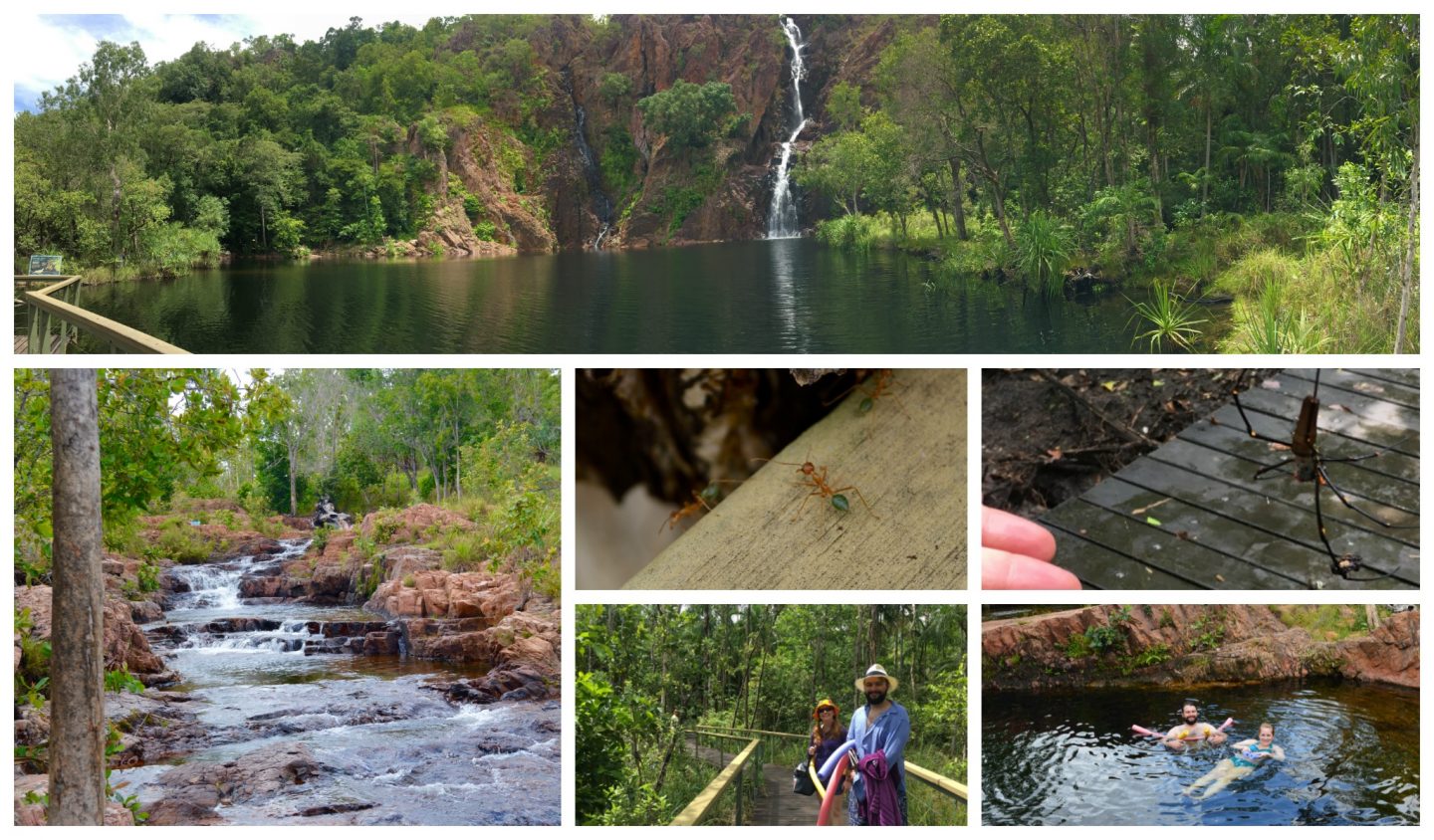 We really enjoyed a visit to Nightcliff Sunday Market in the Nightcliff area of Darwin, despite the soaring heat. It's an outdoor market with stalls selling local craft, art, clothes, food and bric-a-brac. I saw fresh, local paw paw and realised it's a fruit I've never actually seen in real life. We also ate cronuts, a hybrid of a croissant and a doughnut. Dave chose a pistachio and chocolate one which was dripping down his arm before he'd taken his second bite. Worth it though for pure indulgence!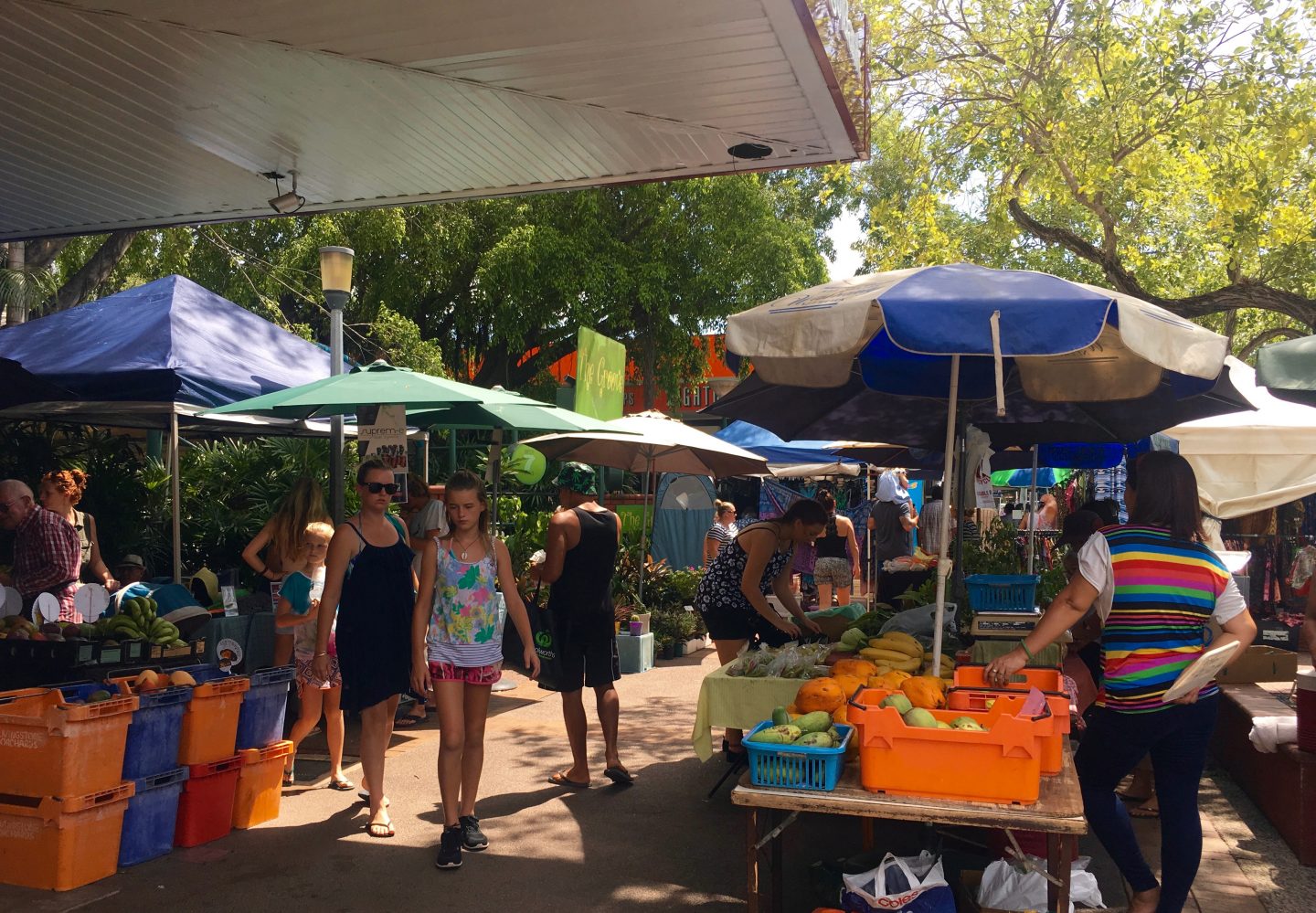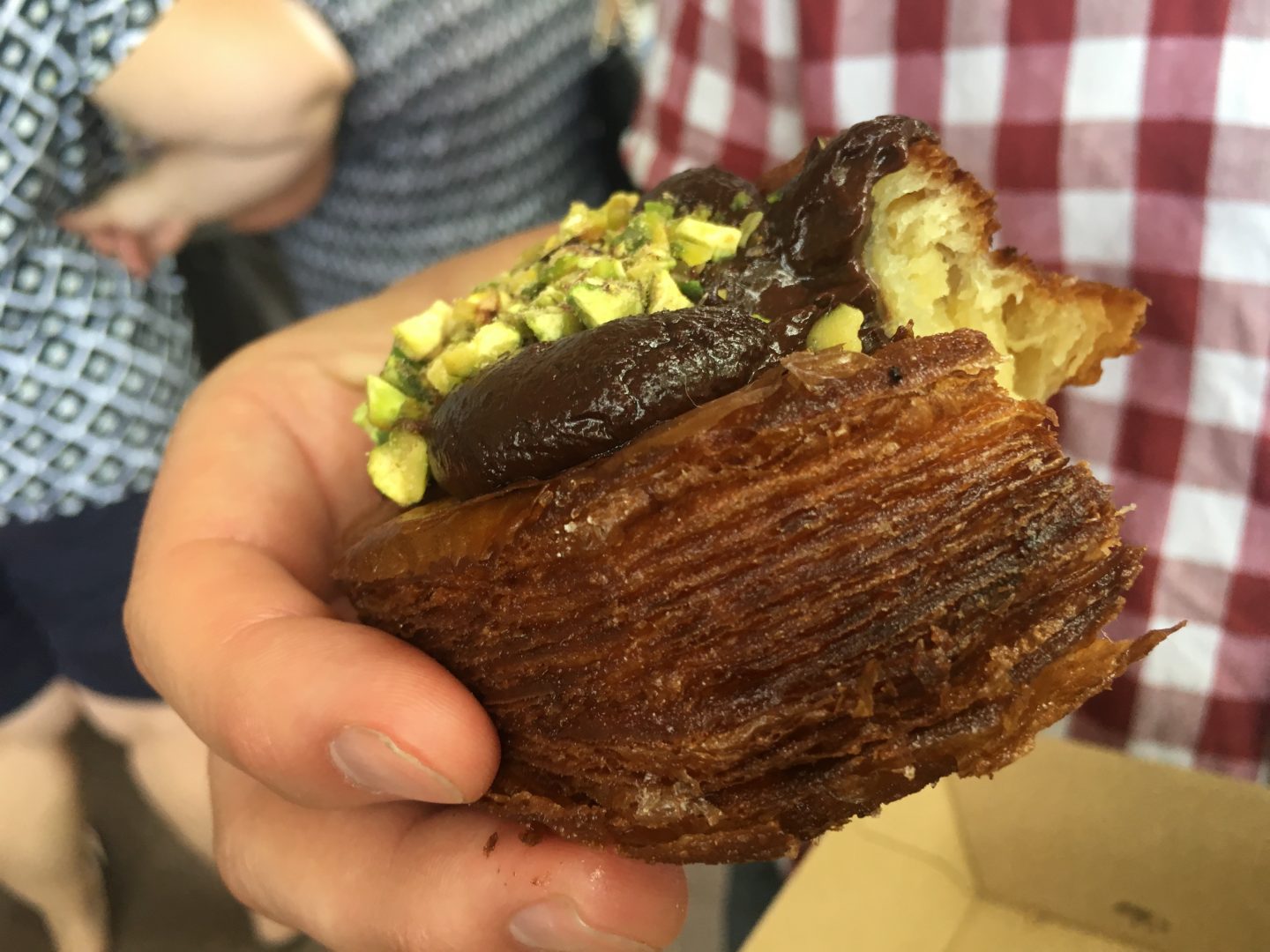 A morning stroll around
East Point Reserve
 followed by a visit to Lee Point Beach (the first photograph on this post) were both stunningly beautiful. The sky was filled with sounds of nature 

–

 insects, birds and anything else that buzzes.
Although you can't go in the sea (for fear of jellyfish, blue-ringed octopus, stonefish etc. etc.) or even near the water (for fear of crocodiles) you can enjoy the views from the safety of paths and the vast swathes of the beach at Lee Point. For anyone visiting, I recommend both spots for a couple of hours tranquillity.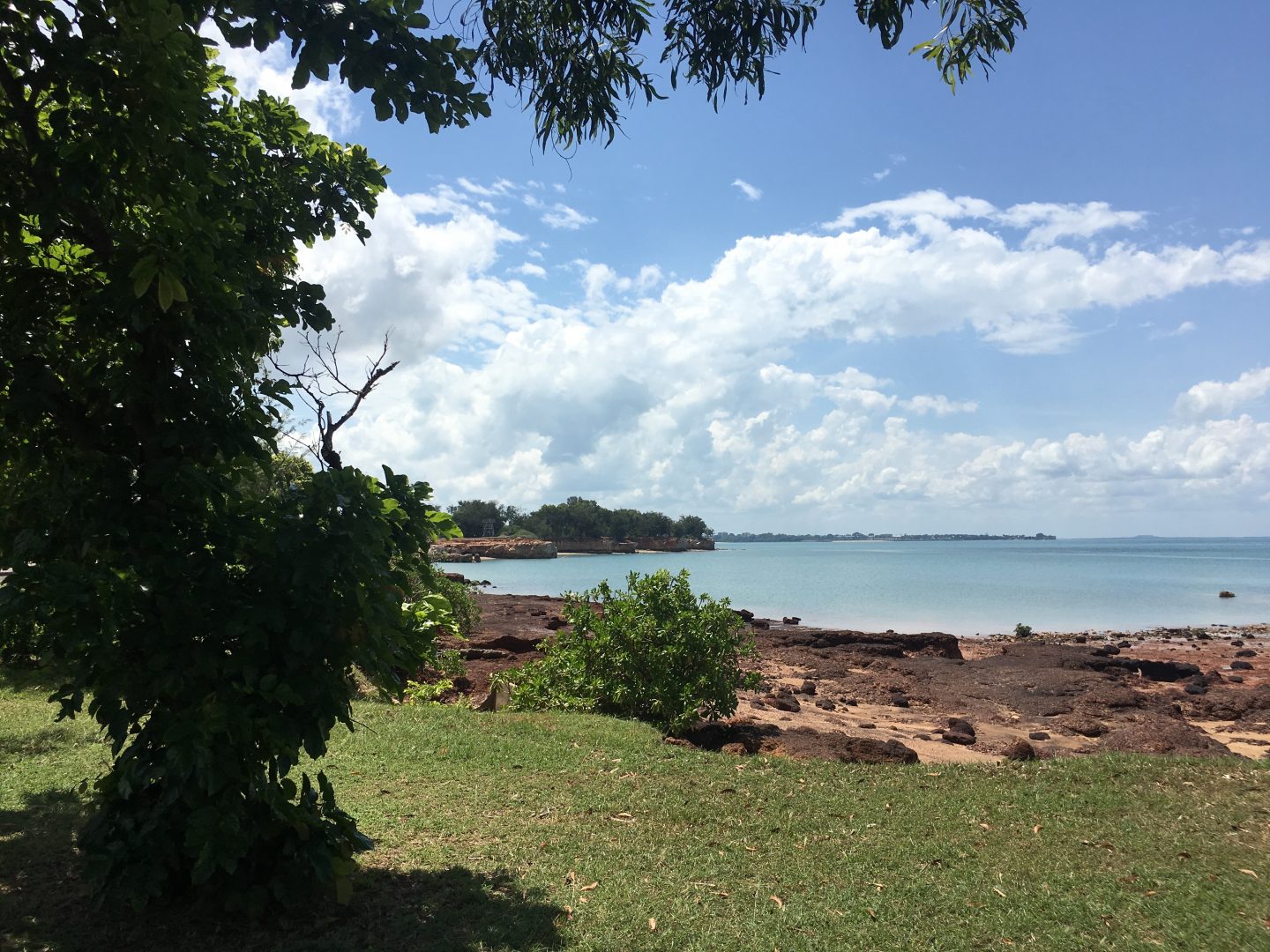 We saw something truly magical too at Lee Point Beach. Thousands of tiny crabs click-clacking their way along the sand and down into holes in our approach. It took us a few seconds to work out what the sound was.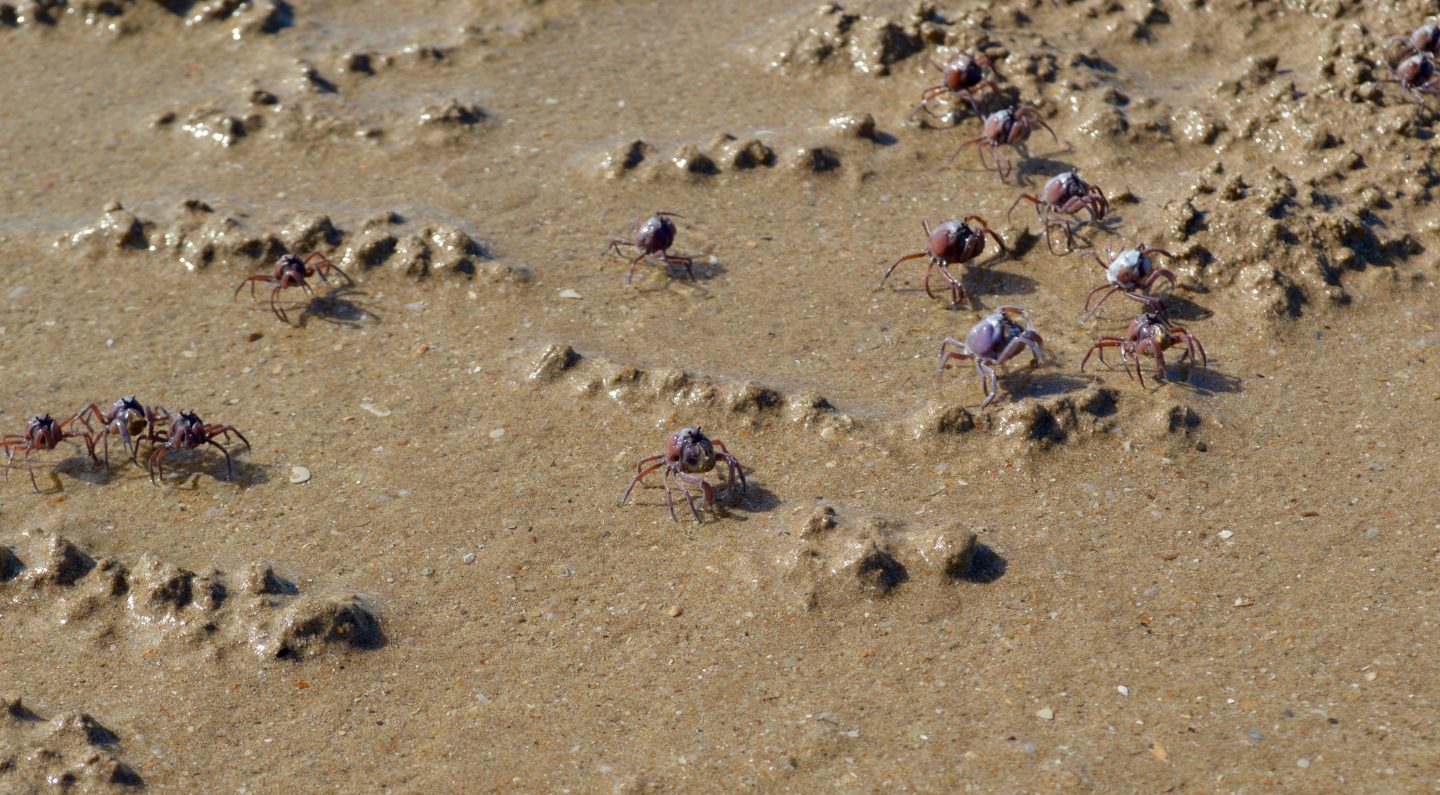 Darwin is, I think, a Marmite place. You'll either love it or you'll hate it. It was a place full of surprises and not really what we were expecting. The heat was unbearable at times and you need a car to get around. But, for lovers of the outdoors and nature, it's truly stunning. Perhaps visit in the cooler dry season to take full advantage though!
PS… there's a place called Humpty-Doo. It really tickled me when our friend Laura took us there. I'm also fairly sure I'm the first person from Loughborough to ever visit. What an achievement that is!
For more things to do in Darwin (and Australian travel) inspiration, head over to The Crazy Tourist blog.