A few weeks ago I was sent some cider from Crafty Nectar. It arrived at work and was a welcome distraction from a spreadsheet I'd been working. It also caught the attention of my colleagues who wanted to know if we could crack a bottle open. Seeing as it was a Tuesday morning, the answer was very firmly no!
I love how you can get all sorts of foodie stuff through the post now, from recipe boxes to coffee but Crafty Nectar is the first I've seen for cider! They run a subscription club, hand-selecting craft ciders from indies and small producers from all over the UK and beyond and sending them out to their members on a monthly basis. Dave and I tried the 3 bottle gift box in the only way we know how. On a Friday night with Netflix on and in our PJ's. 😬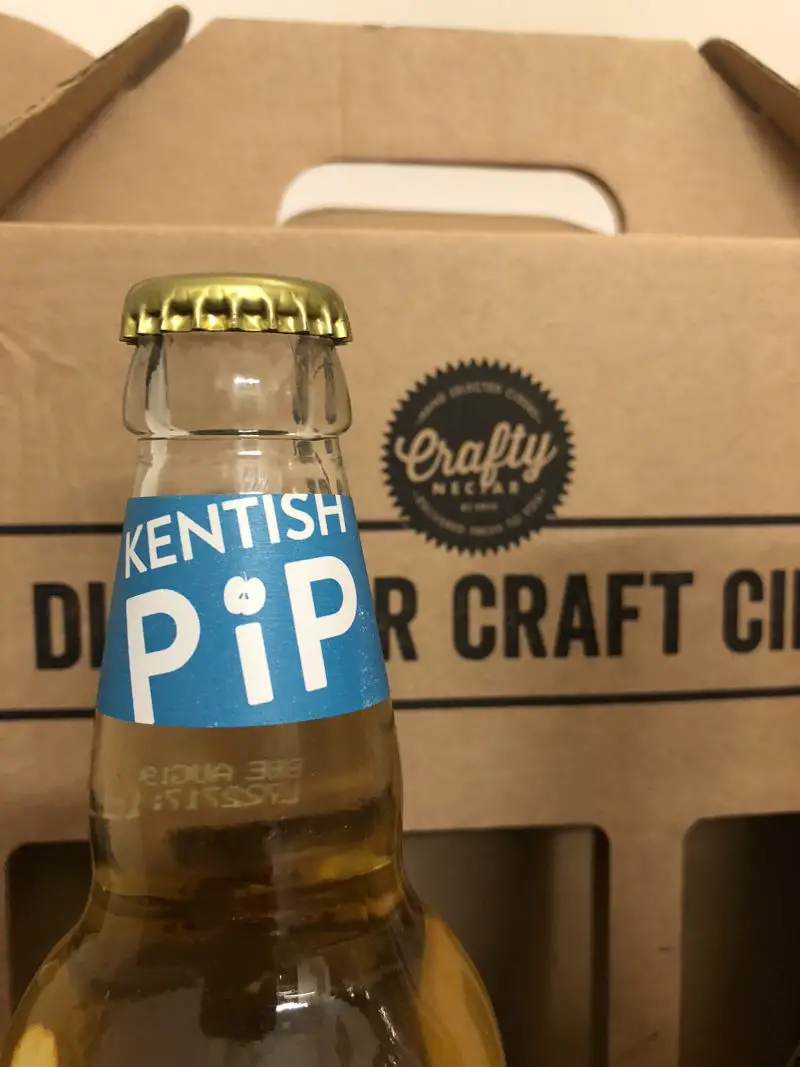 Those of you who follow me on social media will be pleased to see that the cat slippers have made it onto my blog. They've previously been restricted to Instagram. For those of you who've not seen them before – you're welcome.
What Ciders were in our box?
The first thing we really enjoyed was the variety – each cider was different to the other. We had examples of still and sparkling as well as flavoured cider and really enjoyed all three.
Kentish Pip – Wild Summer Still Elderflower Cider
I love the story here – Kentish Pip is made by the Mount family who has been growing apples at their farm in Canterbury for four generations. The cider itself was still and had a really lovely elderflower flavour to it. I read on their website that the elderflower flavour comes from pollen and nectar from wild elderflowers picked on the farm and surrounding countryside.
This would be my perfect recommendation for a light, refreshing cider and something you could comfortably enjoy on summers day without getting too tiddly!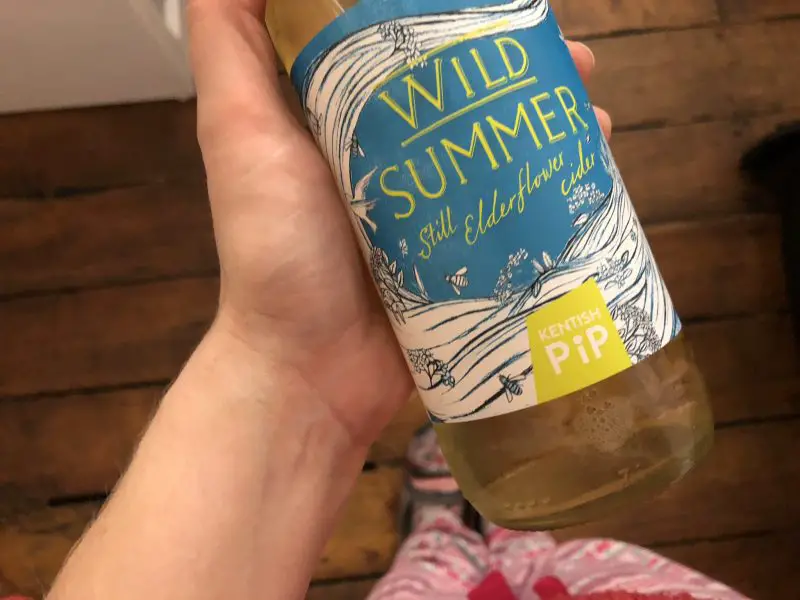 West Milton Cider Co – Lancombe Rising Sparkling Cider
Of the three ciders, this was most like what I would usually drink. It was also the one which is produced closest to me here in Bristol! Crisp, fizzy and refreshing! West Milton Cider Co is based in Dorset and is relatively new, having started to first make cider in 2000 when they had too many apples growing in their horse fields. Roll forward a few years and their bottle conditioned Lancombe Rising cider has won numerous awards including Supreme Royal Bath & West Champion in the 2017 British Cider Championships.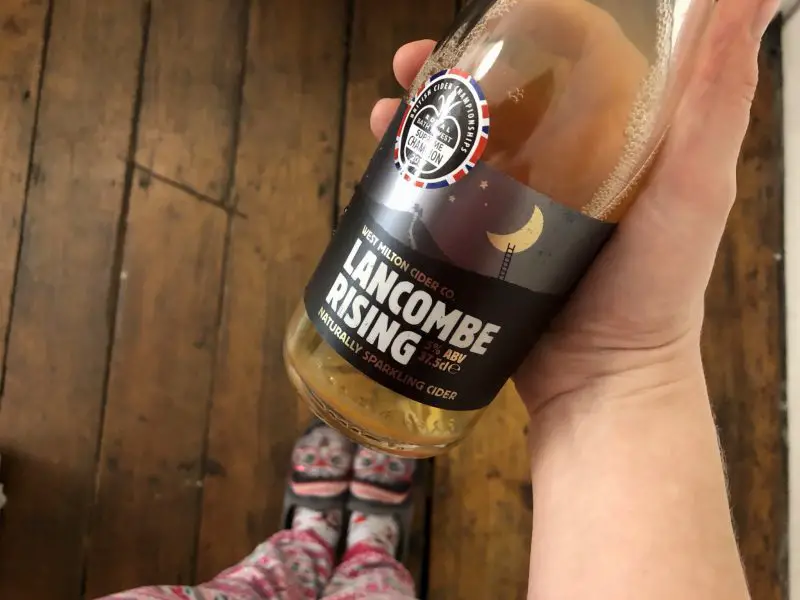 Angiolette Italian Craft Cider – Rosé with Blueberry
This was the most unusual of the three ciders and I just loved the Prosecco-style bottle and pretty label. When I read up on the brand, this made total sense as Angioletti is made using 'charmat-method'. And that, my friends, is the same way that Prosecco is made! This gives it a soft fizz taste which is very moreish indeed!
The flavour was soft and fruity – to the point of not tasting very alcoholic (which could be dangerous!!). On the plus side, there are no artificial sweeteners or additives in there – the fruit juice is all natural.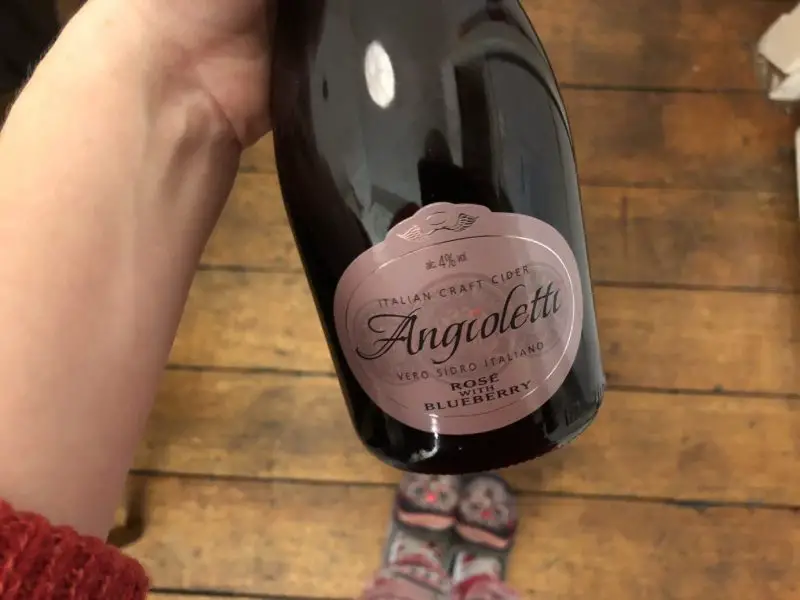 If you enjoy cider and want to try some new, interesting brands, Crafty Nectar cider would be a great place to start. I'd definitely consider ordering again from them in the future. Plus, I know a few of my friends would love to receive a box as a gift!
Finally …. queue drumroll…
CRAFTY10 will get you 10% off all products for subscribers – just use this link to automatically apply the discount! 🍏 🍺
I was sent a box of three ciders to try for free but opinions are all my own. I was not paid for this post.