I'm really craving a holiday, despite spending the first four months of this year travelling around Australia, Malaysia and Singapore (I can't help it! I've been well and truly bitten by the travel bug!). Since getting home in April it's been pretty full on with work and house sitting so we're looking forward to booking a holiday in March or April.
I definitely prefer sunshine to snow and usually opt for somewhere warmer than home. I used this feature on the Thomas Cook Airlines website for some holiday inspiration and Cyprus stood out as the perfect destination for a spring break. It's somewhere I've never been but always fancied and so, to get us into the mood, I cooked up this Cypriot Style Lamb Souvla for lunch today.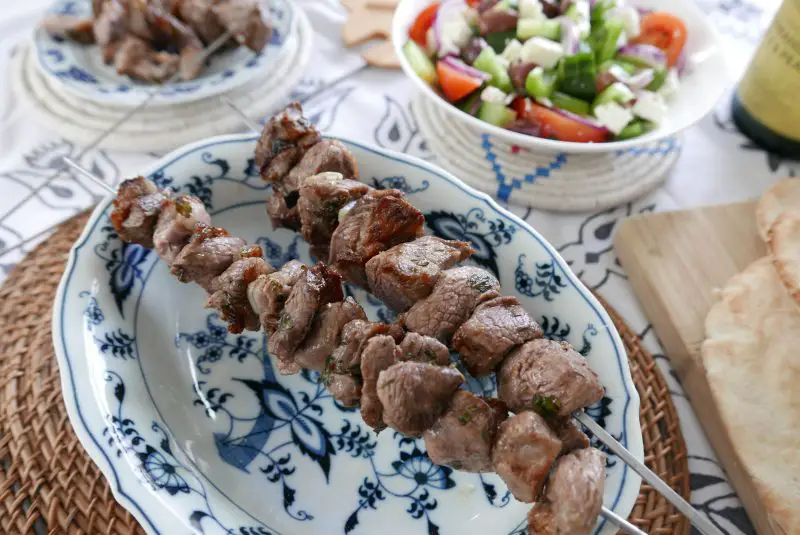 Souvla means to cook meat over white-hot charcoals. In Cyprus, I've read that it's often done with pork, as well as lamb, and is made using large chunks of meat which are cooked slowly using a spit or large skewers. I'd love to try it! For ease at home, I've cut everything down in size – smaller chunks of meat and skewers mean that if the weather is bad, or you don't have a BBQ, you can do this under the grill.
Ingredients (serves 4):
450 – 500g boneless lamb shoulder, diced into 3 – 4 cm chunks
1 tbsp good quality olive oil
Juice of 1 lemon
A handful fresh oregano and thyme, stripped from the stems
2 garlic cloves, thinly sliced
1 tsp dried oregano
2 bay leaves
Salt & pepper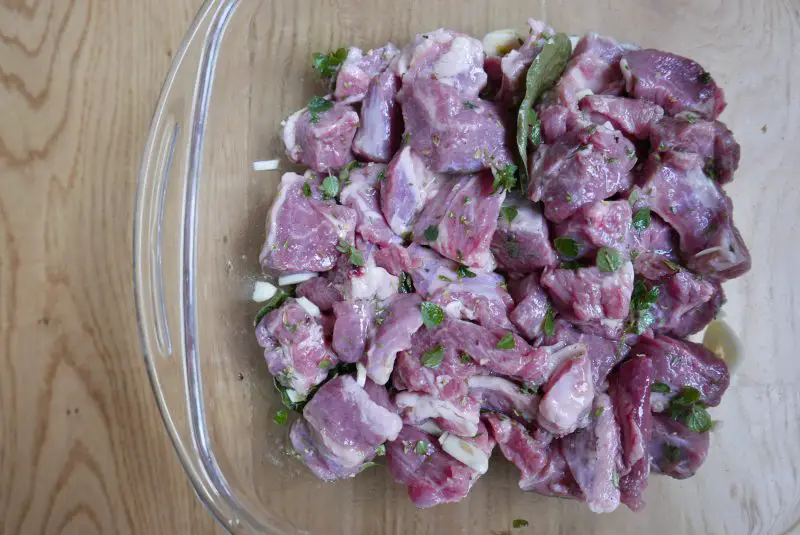 Method:
This is a really simple marinade to prepare and I suggest leaving it for at least 2 hours to let the flavours work their magic.
Put the lamb in a large dish and add the olive oil and lemon juice
Pick the herbs from their stems and add them to the meat, along with the dried oregano
Add the sliced garlic, salt and pepper and mix everything together
Cover with cling film and leave in the fridge for at least 2 hours
If you are cooking on a BBQ, make sure your charcoal is white before you start cooking the lamb and turn it every minute or so to get that tasty charring all over. If the weather is against you, cook these under the grill turning frequently. It'll take around 12-15 minutes to cook.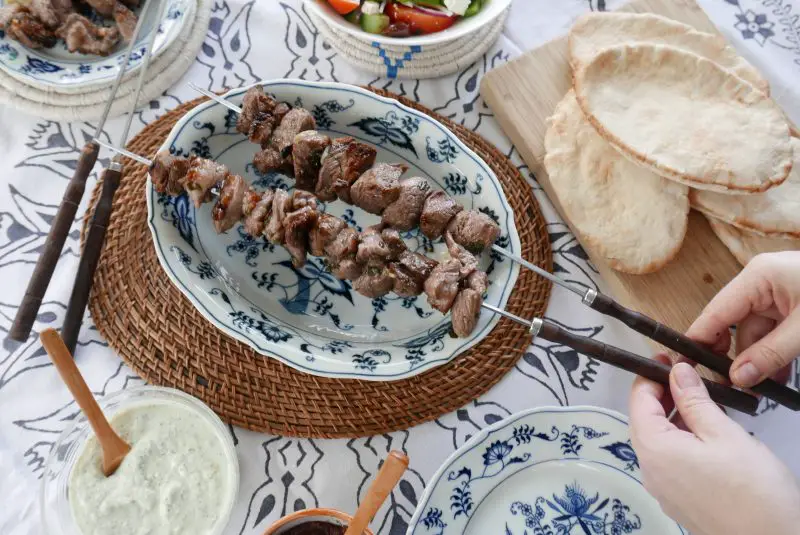 Being careful not to burn yourself, pull the lamb from the skewers and drop it into a bowl. Serve with tzatziki and black olive tapenade, toasted pittas and a village salad (black olives, feta, cucumber, wedges of tangy tomato and red onion tossed in olive oil and red wine vinegar).
If this Lamb Souvla doesn't give you a taste of Cypriot sunshine, I don't know what will! 
Win a holiday for two to Barbados!
To win a holiday for two to Barbados, head over to the Thomas Cook Airlines Get Your Grill On page and vote for my recipe in their competition! Good Luck!
This post was sponsored by Thomas Cook Airlines. It's content like this which allow me to blog and fund my passion for great food and drink!