We've been housesitting for the last three weeks in Bath. We just loved it there, a wonderful place full of history and beauty. With two Great Danes and a beautiful home to look after it really was a treat. We're back in Bristol now and settled into a place for three months with Meg, the Portuguese water dog. She'll always have a little piece of our heart; this is the fourth time we've looked after her and it almost feels like home.
During our time in Bath, I was invited to review the new Bar+Block steakhouse which opened a few months back. I have to admit, being a) inside the Premier Inn and b) part of the Beefeater group, I was sceptical.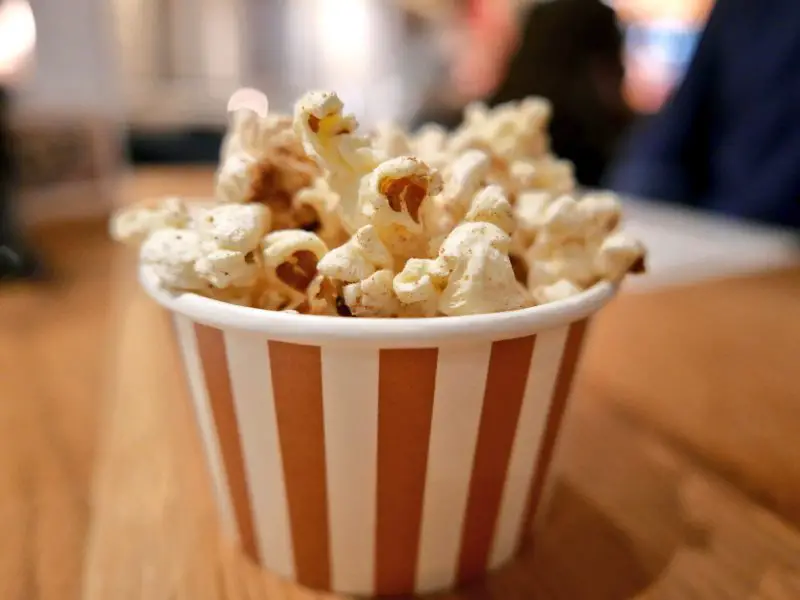 On entering the restaurant, we were pleasantly surprised by the decor which was super cool. A mix of booths, tables and bar tables with exposed brick, open kitchen, low hanging industrial-style bulbs and scrubbed wood gave it the feel of an indie burger joint or modern cafe. After being seated and brought a gorgeous bottle of Malbec and some beef popcorn (which was ridiculously delicious) things were going well…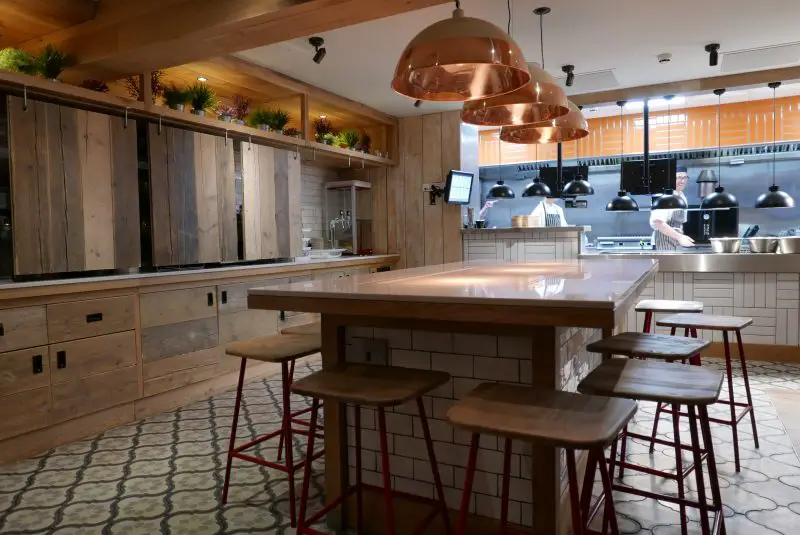 To start, the idea is that you share 3 grazing plates between two, almost like starter tapas. We opted for burnt ends (as we've had them at other smokehouse style restaurants and love them) and Padron peppers. Leaving plenty of room for the steak!
The Padron peppers were great, nice and salty, and I even got a spicy one. I couldn't help wonder if the burnt ends weren't actually burnt ends at all but small chunks of beef covered in a thick sticky sauce to give the effect – like a homage to the real thing. Don't get me wrong, they were delicious, just not quite what we were expecting.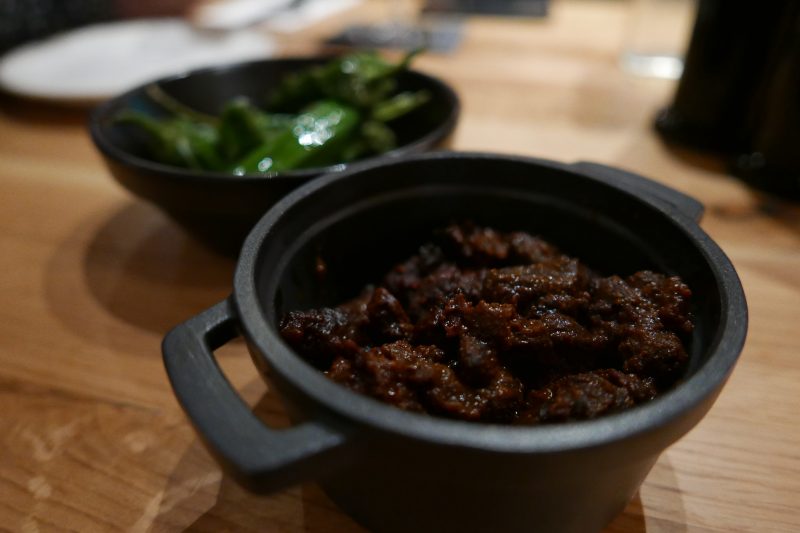 For our mains, we obviously both went for steak, although there are a few other dishes on the menu. The waitress explained that as Bar+Block cut the steaks on site, you can choose the size you want. Their steak is all 28 days aged and comes from Argentina. I've been to Argentina and the steak there is amazing but I think they might be missing a trick by not sourcing their meat more locally.
I had the classic ribeye (10oz) with triple cooked beef dripping chips and their signature blend 'fiery black sauce'. The steak was medium rare (my preferred serve but also suggested for this cut of meat). It was charred in the right places, plump and very tasty. The samphire was a strange but enjoyable addition but I felt the plate needed something extra – possibly some salad or a grilled tomato.
Unfortunately, the 'fiery black sauce' was totally disappointing. I wish I'd gone for peppercorn or chimichurri. It was a pot thin, spicy liquid which tasted overpoweringly of vinegar and Worcestershire sauce. Not good.
Dave had the Tira De Ancho – a 14oz spiral cut ribeye marinated in garlic, parsley and chilli. It came with the same triple cooked beef dripping chips and chimichurri. Priced at £26.95, we were expecting something pretty special here but the flavours from the marination were barely there. The steak itself was a bit disappointing – like it had spent too much time in liquid and gone a bit.. well… damp. The saving grace though was that fresh and piquant chimichurri. Lovely.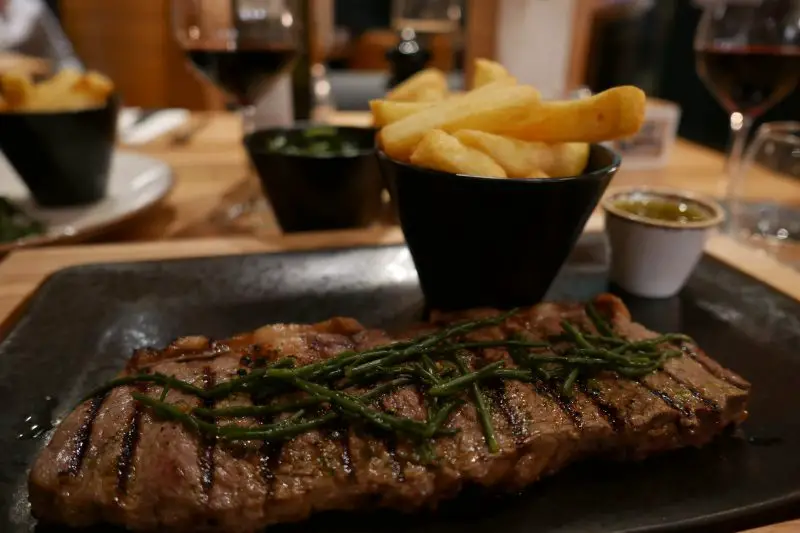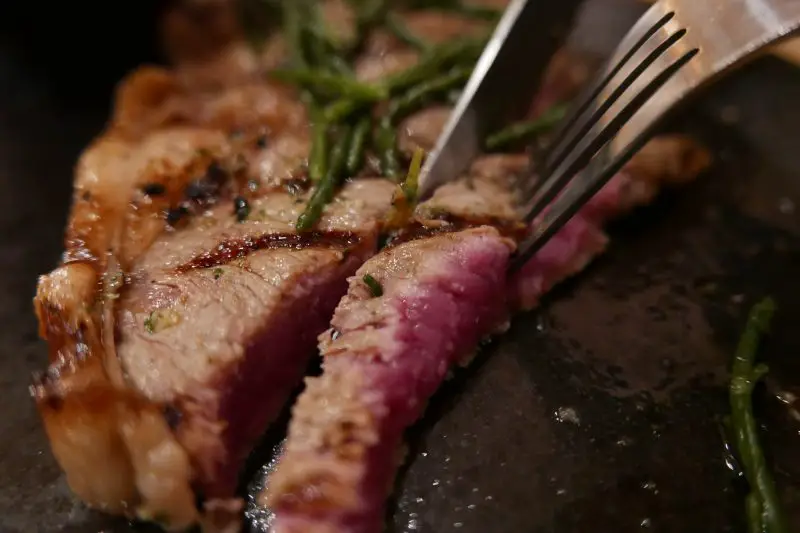 We shared a couple of sides too – onion rings and garlic spinach. These were both brilliant and I'm glad we had the greens to cut through the meat and carbs. Those onion rings were a far cry from the greasy all batter things you so often find alongside your steak. They were well stuffed, thick and crispy. Just how I like them.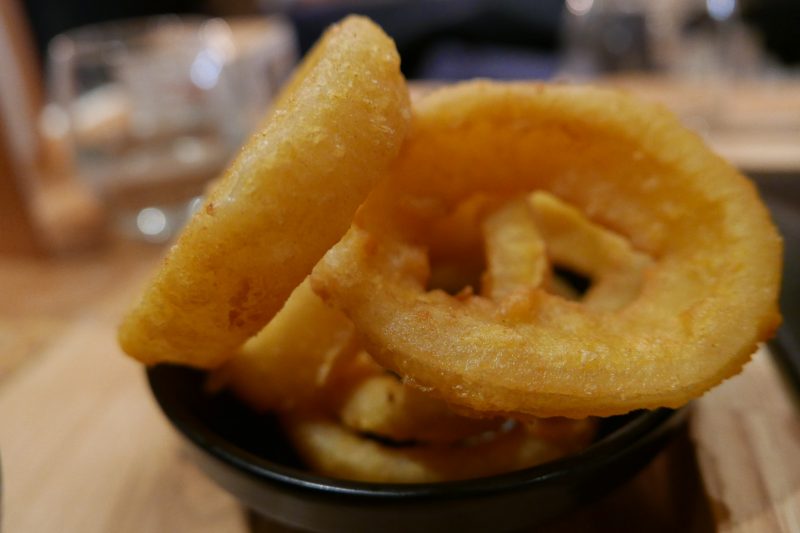 Fortunately, Bar+Block totally redeemed themselves for the more disappointing elements with a wickedly good pudding. We spotted a tray of Churros Sundaes being delivered to a neighbouring table and immediately plumped for one to share. Churros coated in cinnamon sugar, with vanilla ice cream and chocolate and honeycomb ice cream, brownie chunks, cream and chocolate toffee sauce. AHHHH it so so good! I could gobble it up again now… and I don't have a sweet tooth!
In conclusion:
I think my initial reservations about Bar+Block were accurate – this is a chain hotel restaurant and as such, I think there is only so far they can take their concept. Massive company overheads restrict individuality and menus stay safe in order to cater to such a broad audience. I loved the decor and applaud them for trying to do something different. It's also worth mentioning that the staff were excellent, friendly, knowledgeable and just brilliant.
There was nothing wrong with the food, particularly, it just didn't rock our world. And for a bill which would have brushed £90, that's just not good enough for me.
Bar+Block invited us to dine for free at their Bath restaurant. All opinions are my own as always.. you know I'll only ever give my true thoughts!