As the marketing manager for the Orange tree group in the Midlands, I used to spend every day at the pub. Literally, at the bar or sat at a table, in among the customers. As you'd imagine, when I left, I didn't particularly feel the need to go the pub and as a result, since moving to Bristol, we've never really found ourselves a 'local'.
This means that it felt quite novel when we headed over to The Cotham Arms a couple of Saturdays ago. It's rare that we spend an afternoon in the pub and you know what? We really enjoyed it. A pint, a read of the paper and a toastie? What's not to love?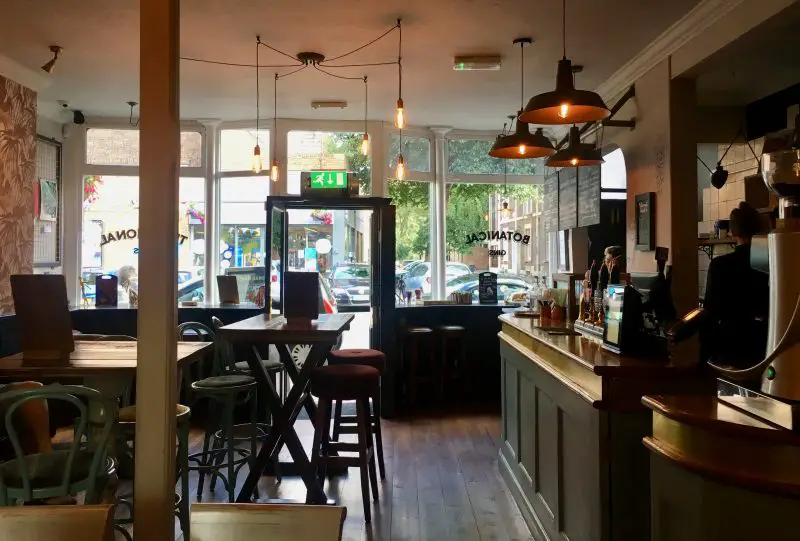 CAMRA recently stated that pubs in the UK are closing at a rate of 29 a week so it's really quite something to see a brand new one arrive on Cotham's St Michaels Hill. And this wasn't an old pub rising from the ashes with a refurb and new owners, this was a brand new pub. But, it didn't feel like a brand new pub, it felt like a great, homely boozer which has been there for years. The type I'd be proud to work in and call my local.
Their offering is simple – locally brewed beers and spirits and nothing more than meats, cheese, toasties and sandwiches on the menu.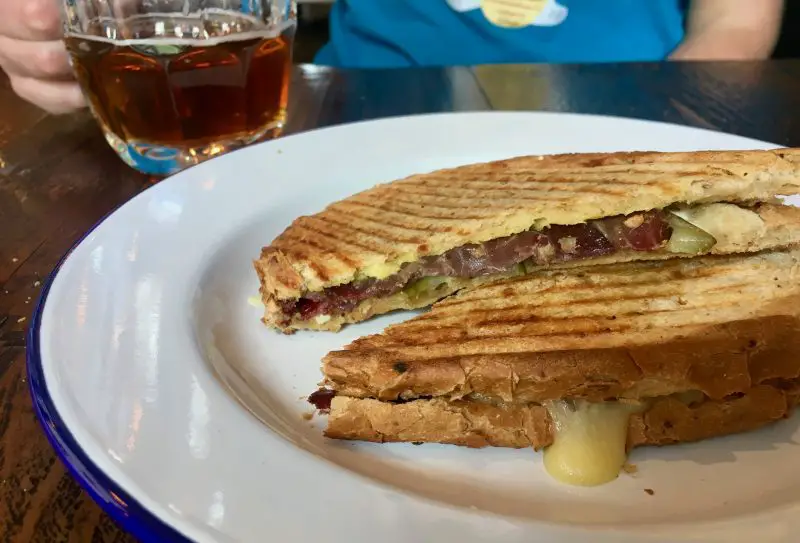 We loved the look and feel of the place. A perfectly balanced mix of classic boozer and hipster hang out to suit all ages and types of drinkers. In fact, whilst we were there (at the *cringe* "hipster" end of the spectrum) a 15 strong group of CAMRA enthusiasts arrived. The tiled back room known as 'The Kitchen' was particularly fab, loved the flooring.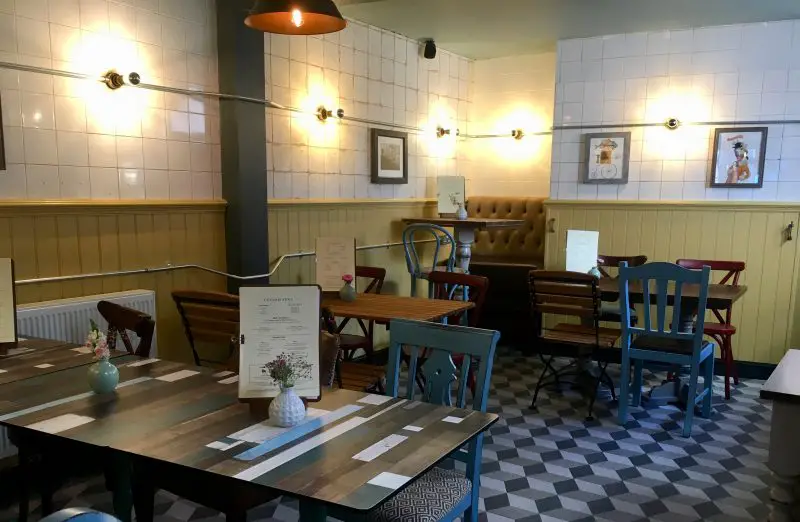 The Cotham Arms is first and foremost a place to go and grab a drink. But, if you're hungry or are looking for a quick bite to eat, I'd definitely give their toasties a whirl. We tried their Reuben with Dorset salt beef pastrami and Cornish brie and the chilli and Quicke's jalapeno cheddar melt. Both were tasty as hell and hit the spot, especially accompanied as they were with a cheeky pint or two.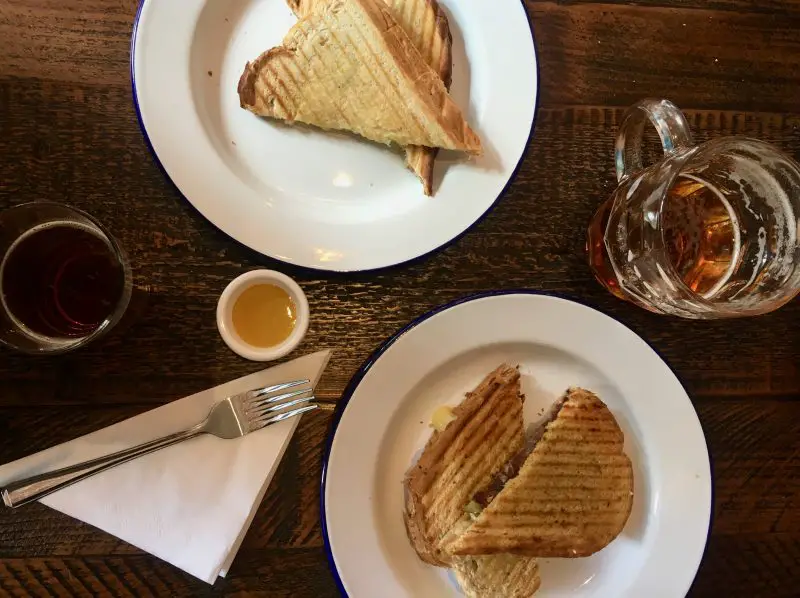 We also shared a meat and cheese plate. You can choose what you have and we went with Dorset smoked mutton (a must try) and CropwellBishop Stilton. You also get my favourite things pickled onions as well as bloomer bread, apple slices and pickle. My idea of heaven on a plate!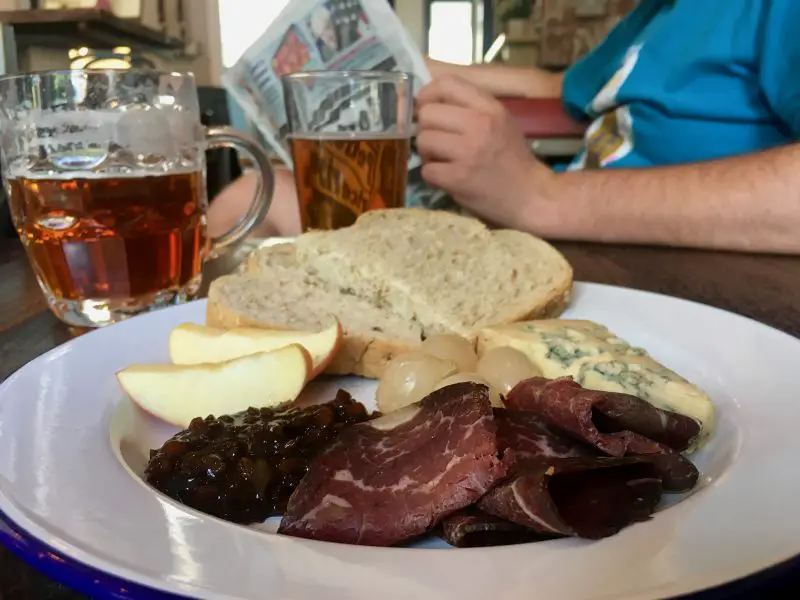 It's clear that we loved The Cotham Arms and we'll definitely be heading back there soon. These guys have kept things simple and focused on great quality ingredients. Once winter rolls around, I'm convinced this place will be the cosiest spot in town.  For your cheese toasty fix, you heard it here first!
We were invited to try the Cotham Arms free of charge but all opinions are my own.