There was a huge hype around Asado when it opened in Bristol a few months ago. Sometimes when this happens you wonder if that hype is actually worth it? Or, are people are just getting carried away with the excitement? This is especially true in Bristol with so many new and exciting openings seemingly ALL the time.
Often, I'll wait until a place is properly up and running before I'll review it. Once the hype has died down and any teething problems have been ironed out so that I can get a truer reflection of what's on offer.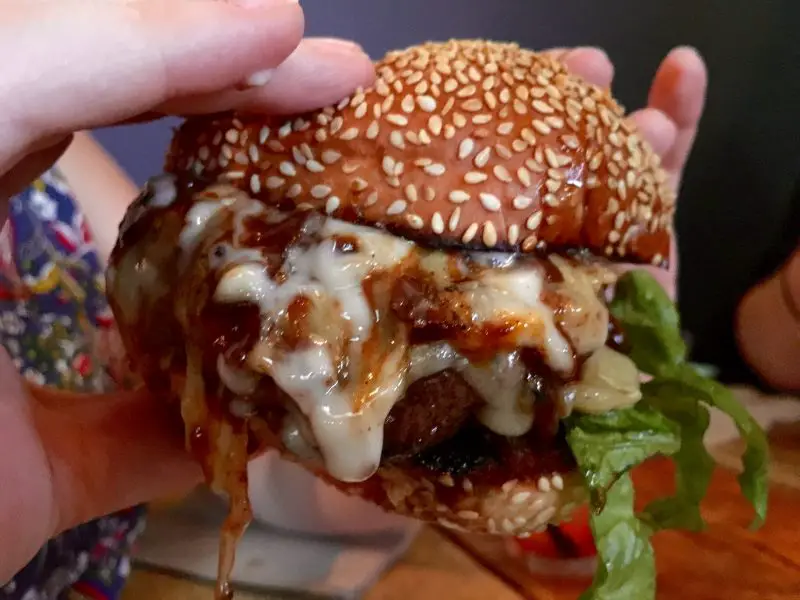 When Asado opened, the hype was massive, the PR budget in overdrive. The burgers did look really good though and it got me thinking that perhaps this time, the hype was genuine. So, a couple of weeks ago, with other halves in tow, I headed there with my new-found foodie buddy Karis from But First We Eat to find out if those burgers really are THAT good! I love Karis for her straight talking opinions on food and knew she was a good choice for a dining partner.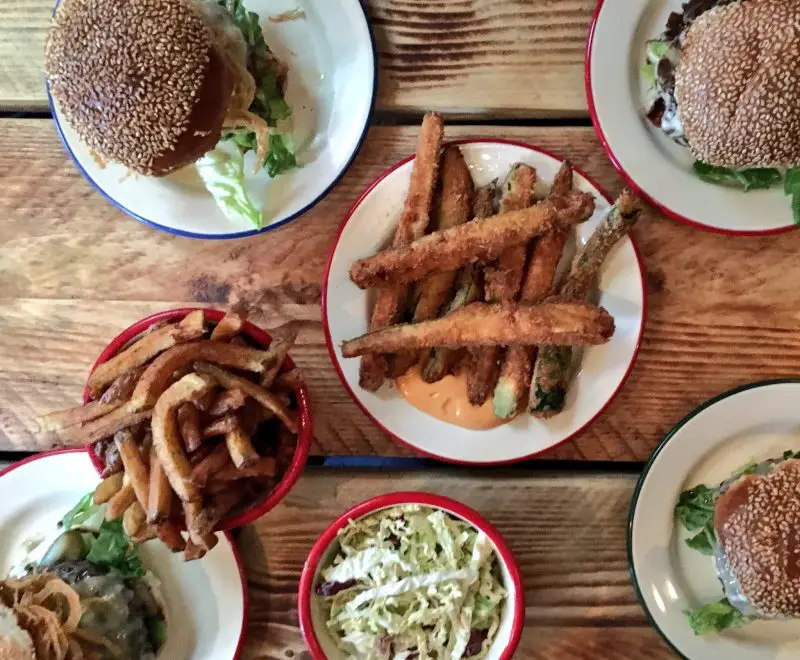 We arrived on a wet and windy night and walked straight into a bright, busy dining room. Within 5 minutes I had a Negroni in my hand and a pint of locally brewed Moor beer for Dave. We were happy. Karis and James had beaten us there and were already dried out from the rain and half way down their drinks. Karis and I decided to each try one of the main menu beef burgers, El Don for me and Asado Burger for her. Dave and James went for the Shots Fired, from the specials menu.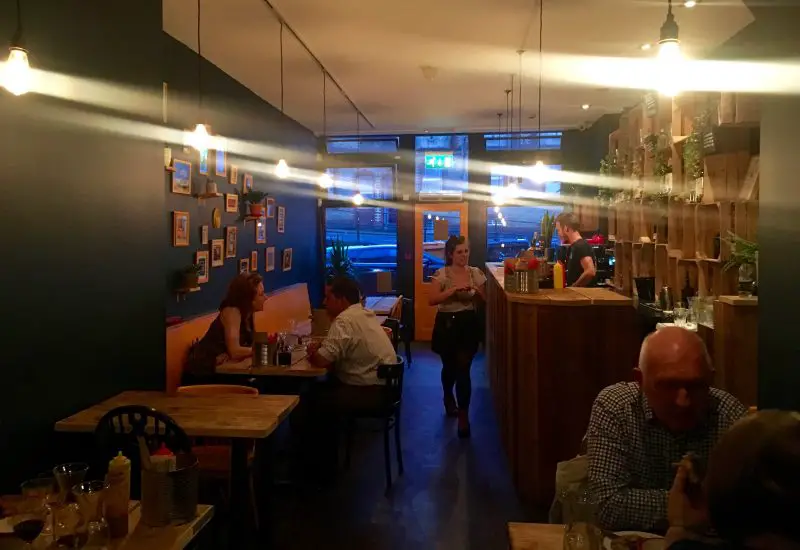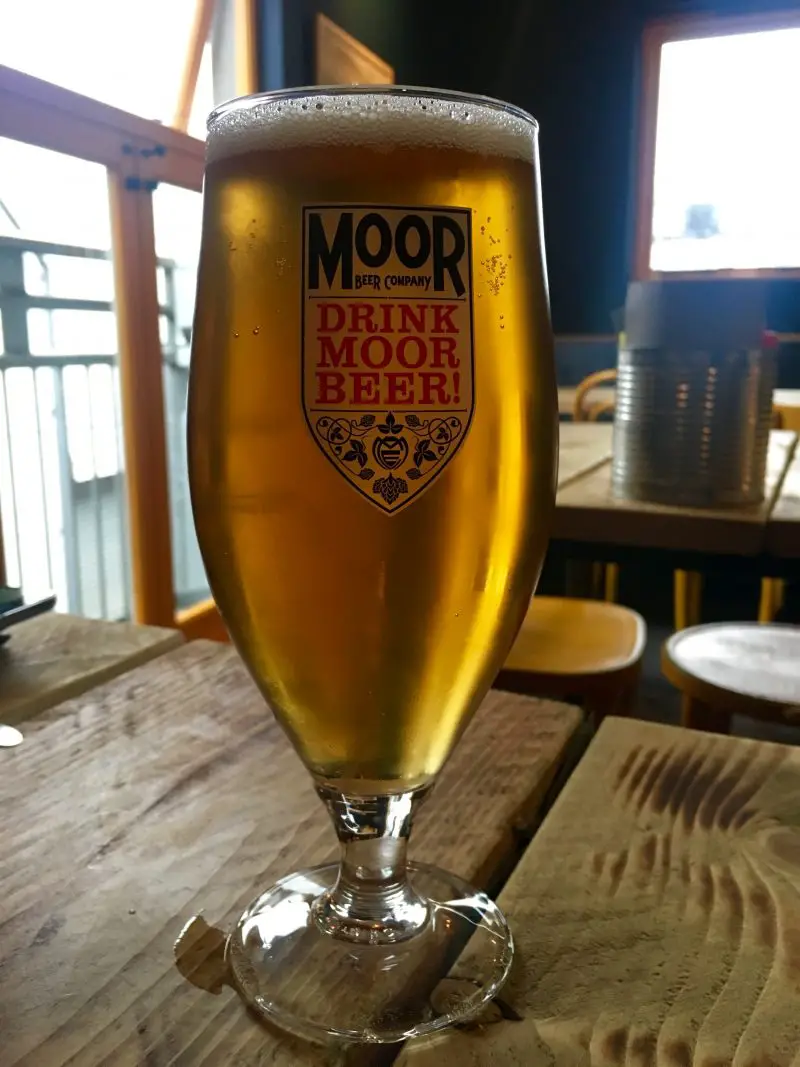 Turns out, the hype was right. These burgers are REALLY REALLY good. Cooked pink and full of flavour, we were pretty much silent as we ate them. The El Don was my choice and it was good: an oak grilled, a dry aged organic beef patty with cheddar, pancetta, bbq onions, confit garlic mayo, lettuce and tomato all packed into a seeded brioche.  The bbq sauce around the onions was oozing down the sides with the cheese and despite getting in a terrible mess, I didn't mind one bit!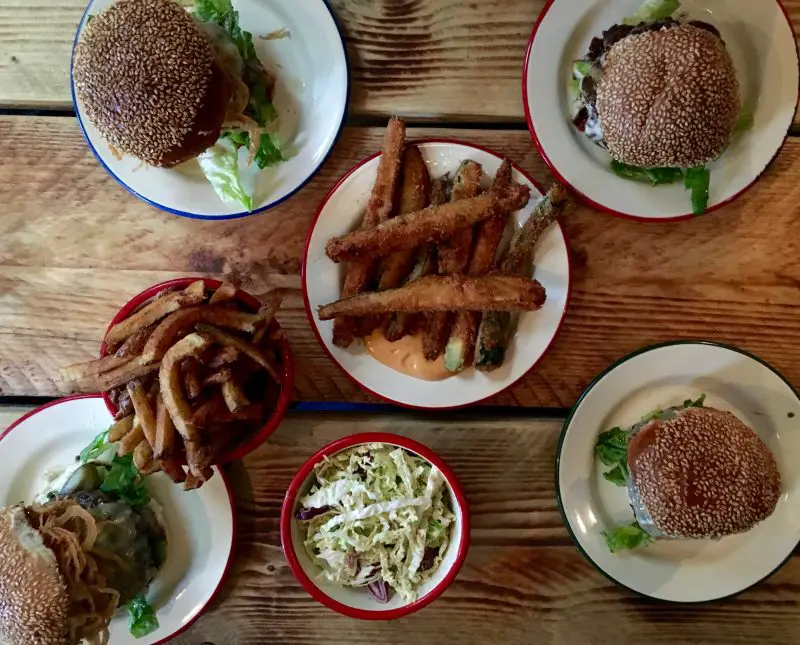 Dave's Shots Fired was really great too. The same bun, beef patty, cheese and garlic mayo as the El Don, topped with bone marrow, blue cheese and shoe string onions. Yes.. indeed.  I wasn't sure that blue cheese and bone marrow would work. Would the flavours overpower each other? All I can say is that this burger was rich and meaty and totally delicious. ***IT'S BACK ON THE SPECIALS FOR NATIONAL BURGER DAY 25th AUGUST SO GET YOURSELF DOWN THERE!!! ***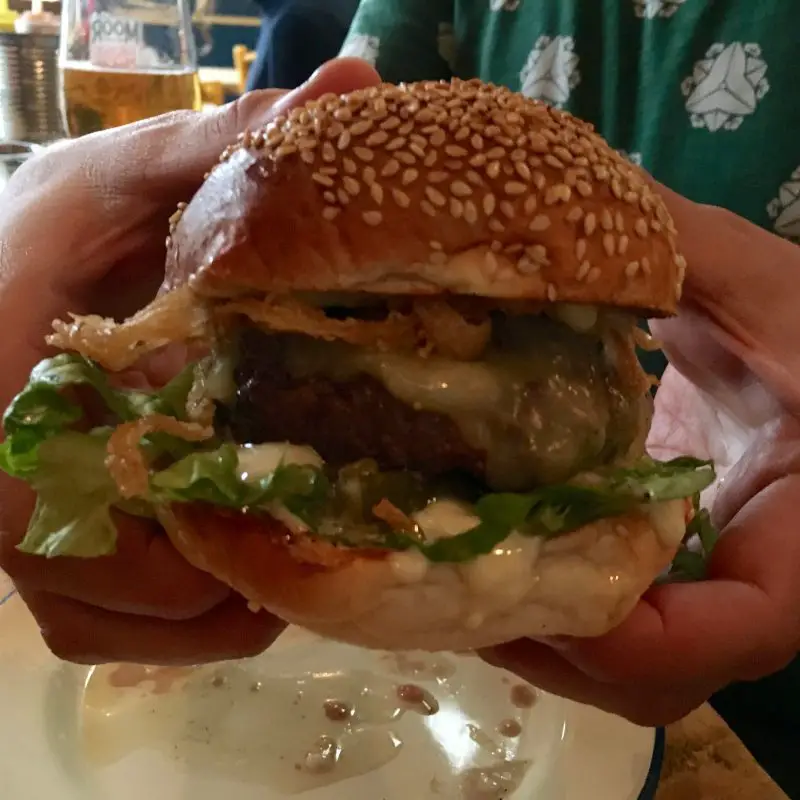 Now onto the negatives. Those courgette fries were so disappointing. Floppy, huge and under seasoned. A liberal sprinkling of salt would have made all the difference. The slaw was a bit odd too. Very dry although the flavours were good. It probably just needed a bit more sauce to bind it together (in my opinion).
To finish on a positive note, the rosemary salt chips were delicious (although my friend Chris from PXandTarts disagrees) and the homemade chilli sauce on the table was excellent. I want that secret recipe! Pokey and fruity. Loved it!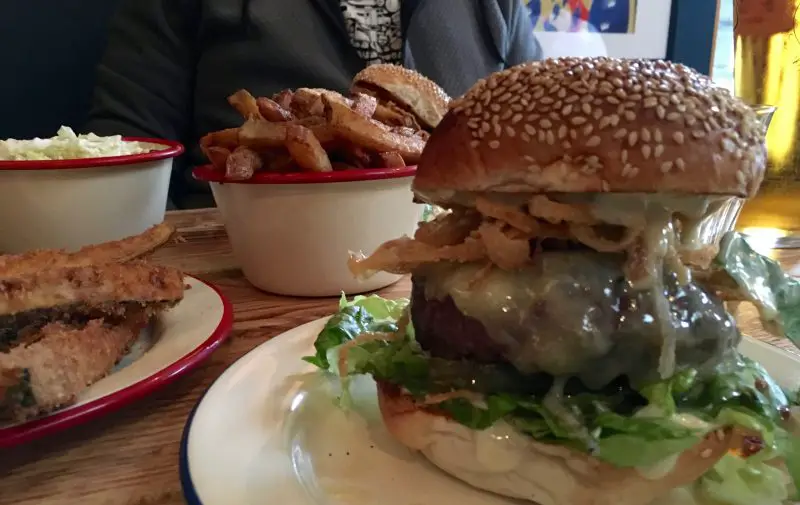 In conclusion, Asado is a great addition to the Bristol burger scene. Not too pricey and with a small menu of well thought out and flavourful burgers. We'll definitely return next time we get that burger craving. I think on this occasion, the hype was well justified. It's an awesome spot!
Find Asado: 
We paid for our burgers and Asado did not know that I was planning to review our meal.