You know I love me a burger, so I was pretty chuffed to be invited to try the new Smashburger in Bath. I wasn't quite sure what to expect as I'd not heard of this burger brand before. To be honest, I thought it'd be like Five Guys, somewhere I occasionally go if I need a quick fix, I'm drunk or in a rush. Don't get me wrong, I like Five Guys but it's nothing to write home about. Smashburger was much much better. Like Five Guys on STERIODS.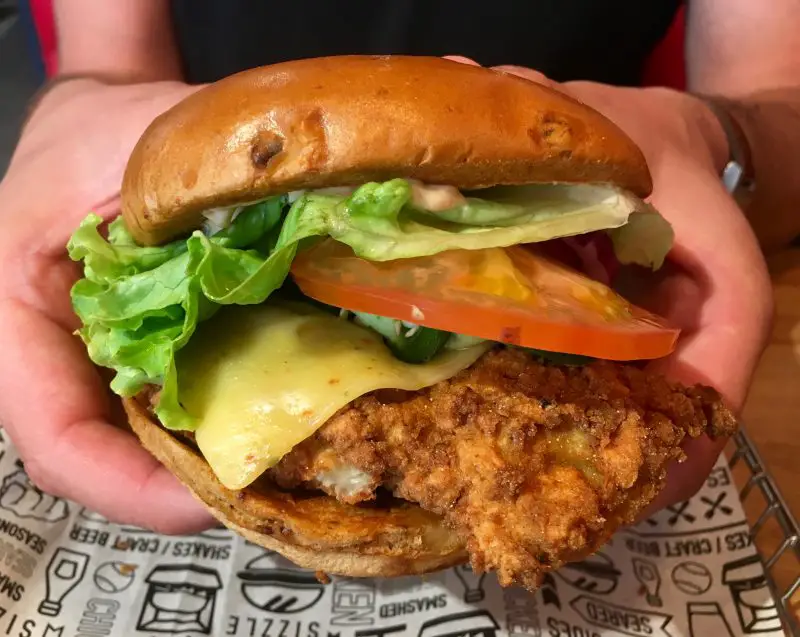 We were greeted by the store's launch manager Farid and taken to our table. You order food at the counter but from that point its table service, a nice touch which lifts Smashburger above some other burger chains. There are 369 Smashburger bars all over the world, with the bulk of them in the USA. The concept and menu are closely controlled by founder Tom Ryan and Farid told us that he is to this day, still passionate about flavour combinations and quality of ingredients on his menus. Despite being a huge chain, the exact opposite of what I would usually choose, I was impressed that this is still the case.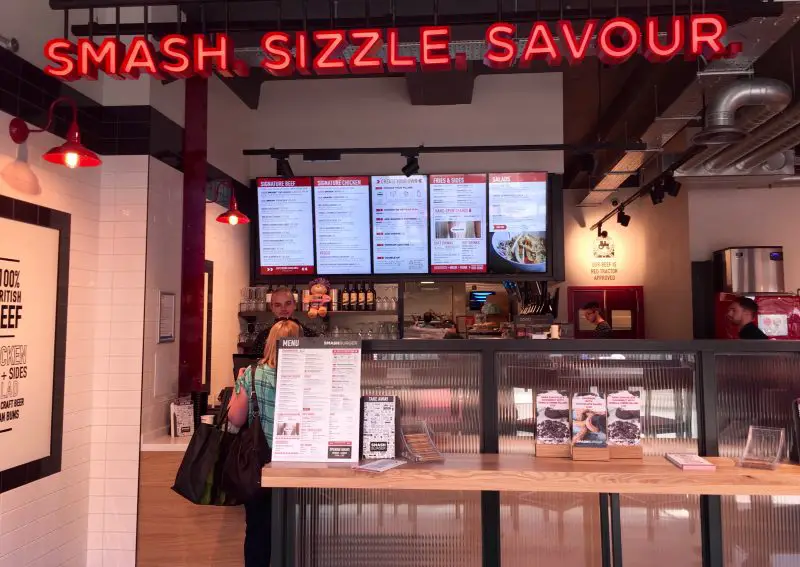 What did we eat?
There are two ways to order a Smashburger. 1) Go with a pre-designed burger from the menu. 2) Customise your own. There are plenty of ways to customise your burger with options not only on your type of burger (beef, grilled or crispy chicken, portobello cap mushroom or butternut squash & chickpea burger) but also your bun, cheese, sauces and of course, toppings.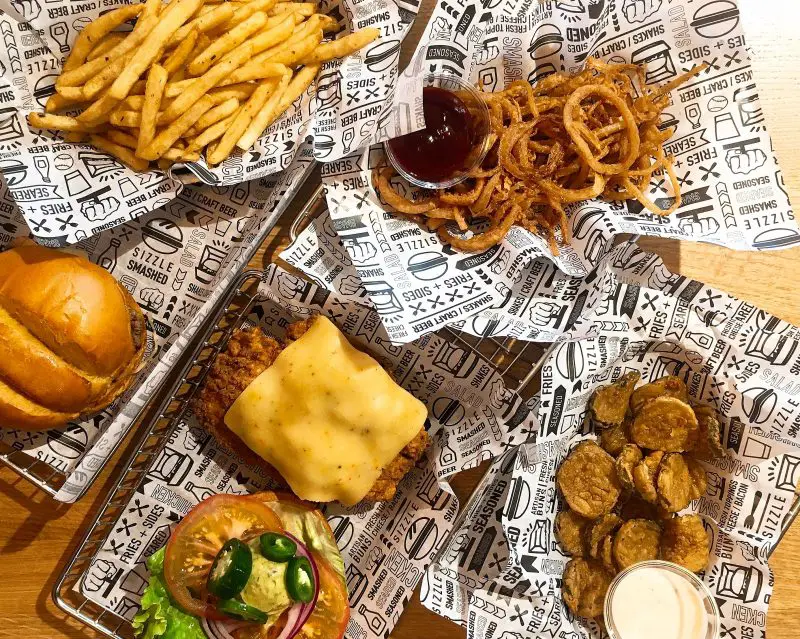 We went wholly with Farid's recommendations and enjoyed talking to him about our mutual love of a good burger. He recommended we go with two burgers straight off the menu. I had the Truffle Mushroom Swiss, a signature beef patty, sauteed chestnut mushrooms, truffle mayo and aged swiss cheese on a Smash bun. Dave had the Spicy Jalapeño Baja, a crispy chicken, fresh jalapeños, guacamole, Monterey jack cheese, lettuce, tomato, onion & chipotle mayo on a spicy chipotle bun. We also had Fried Pickles with ranch dressing, Smash Fries – tossed in olive oil, rosemary and garlic and Haystack Onions with bbq sauce.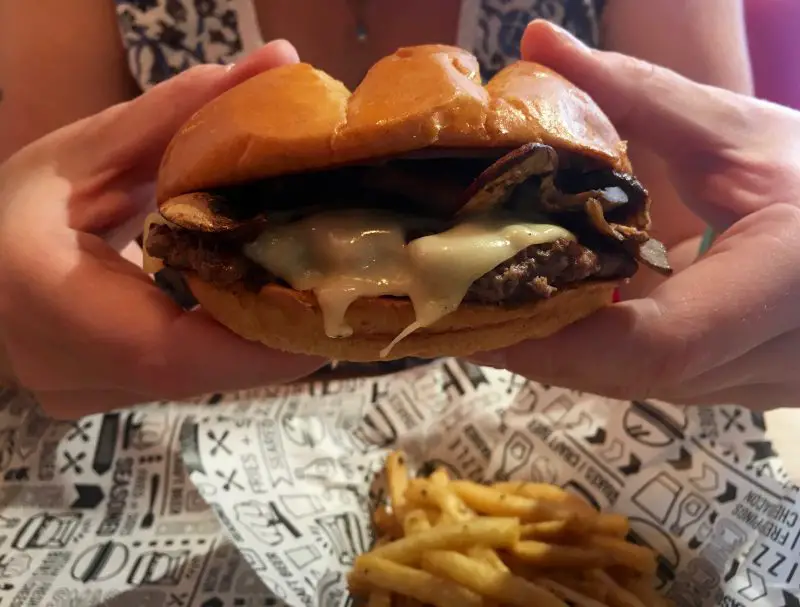 The food was really good. I was impressed. The haystack onions were less greasy than the usual fast food style onion rings and they made a nice change, though a little underwhelming. Of all the sides though, we really loved the fried pickles. They were salty and sharp but with a crunchy bite to them. Somehow they kept their crunch which I think is harder than it sounds. The one thing which can really ruin a fried pickle is a soft, soggy gherkin in the centre!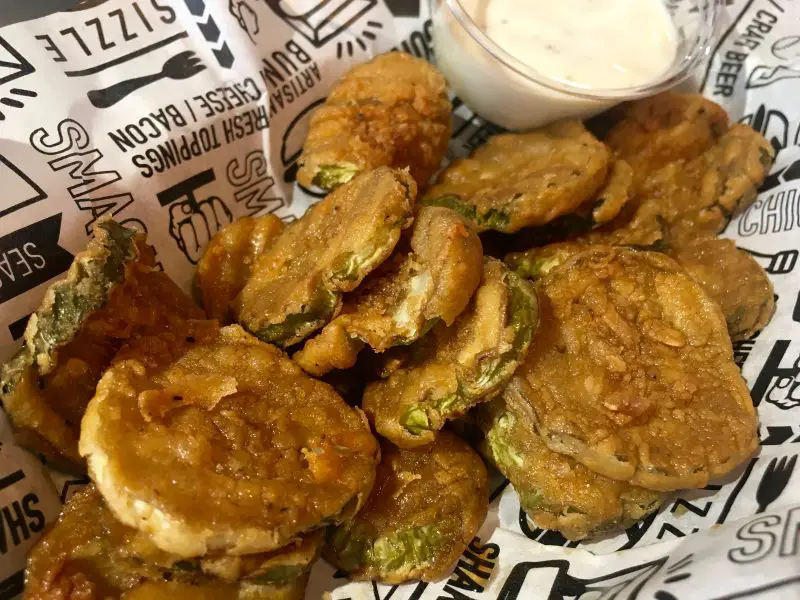 As a lover of grown-up chips, I was pretty excited about the Smash Fries. They were nice but not as exciting as I'd hoped. I think the flavouring was a little too subtle to really carry through. If the menu says garlic and rosemary, I want to really taste it!
My burger was tasty and the truffle flavour came through well. However, Dave's chicken burger was the clear winner of the day. It was incredible. Crispy on the outside and moist in the middle with fresh, tasty toppings and a subtle spice from the bun. We both loved it.
Visit for yourself:
As well as Bath, here in the UK, you'll also find Smashburger in Milton Keynes, Brighton, Glasgow and Newcastle. Their Bath branch is on Southgate here:
We dined at Smashburger for free. I was not expected to write a positive review and as usual all opinions are my own.