Recently, I've been extolling the virtues of Zapsy and their tasty Polish sandwiches (zapiekanka). You'll probably have seen me waffling on about them ALOT on my twitter and instagram.  Actually, I first told you about these guys last year when they sold their amazing sarnies from a small hatch near our old flat in Stokes Croft.
When I returned from my travels, I was horrified to see that they'd closed down.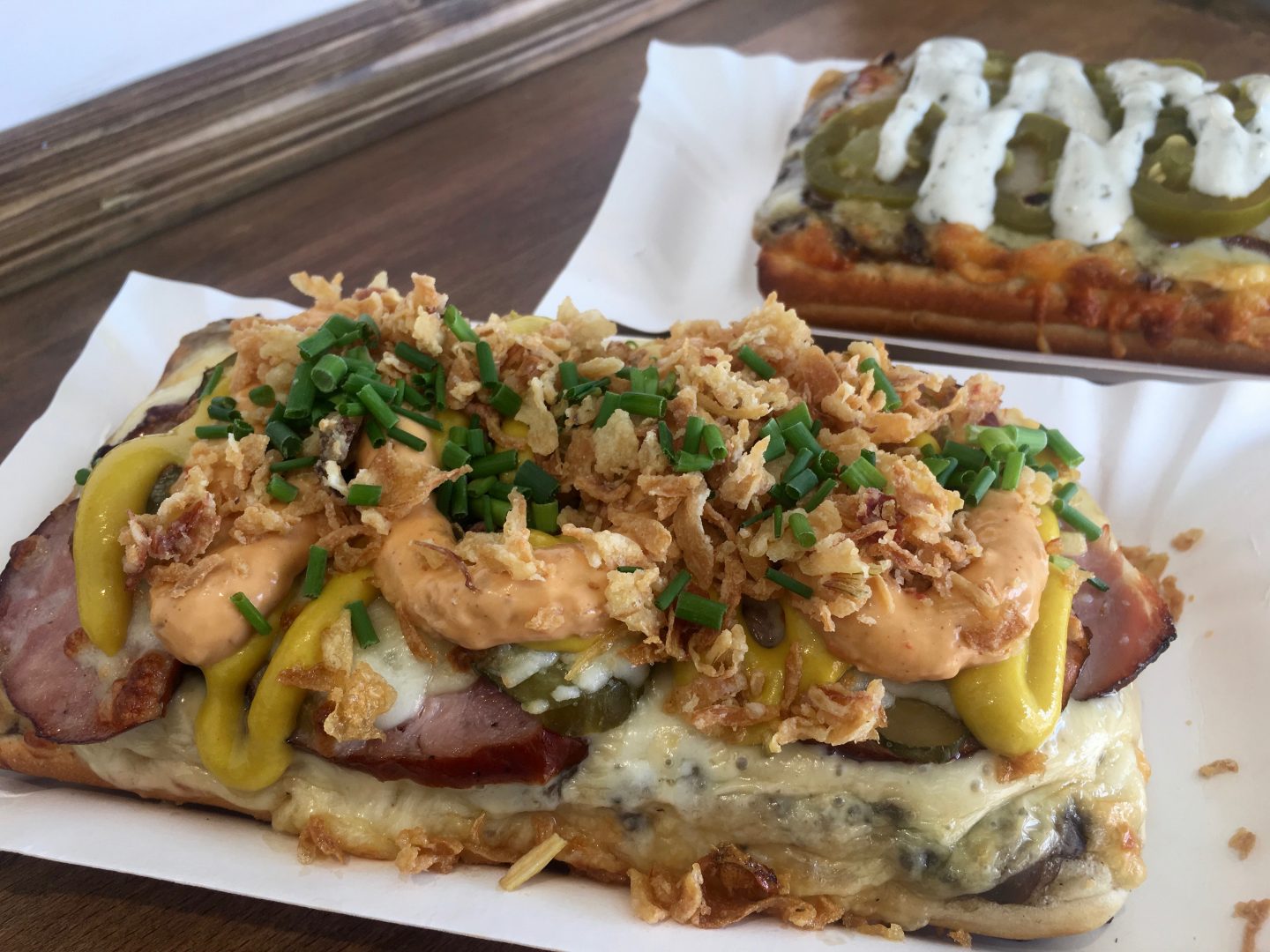 Fortunately, my horror was short lived as they have a new place in Fishponds. Handily just around the corner from a friend's flat and our home on and off for the next few months. We've already visited three times in less than 6 weeks. This is turning into a real addiction!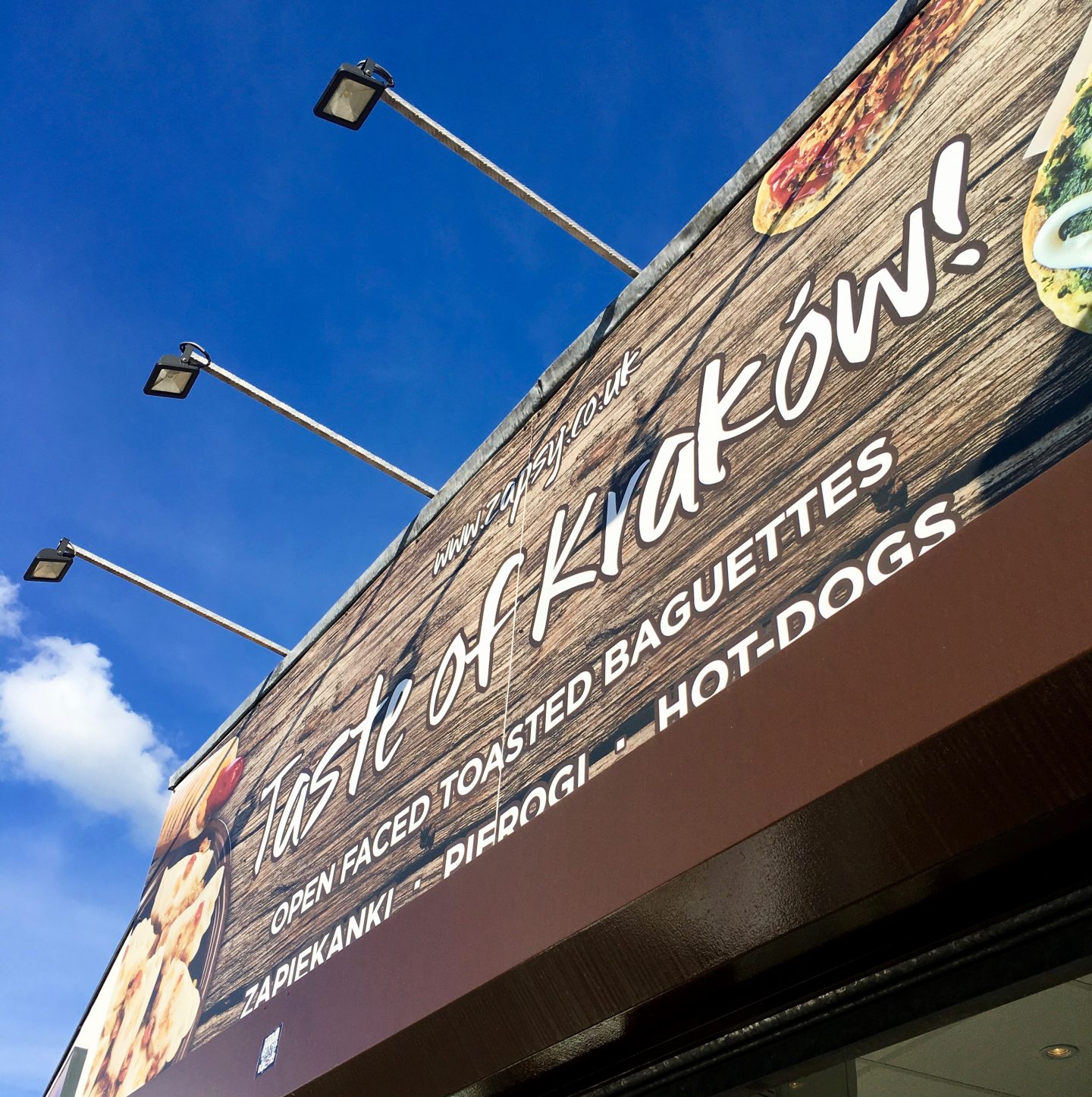 The Zapsy place doesn't look much from the outside and mostly caters to take away customers with just a small bar area to eat at. BUT, believe me, it's brilliant. They sell a range of meaty and veggie zapiekanki and meaty, veggie and sweet pierogi dumplings too.
I would suggest you go for the 'Country' (pictured below). It's by far the best one. A crusty baguette half, loaded with sauteed mushrooms and cheese, ham, gherkins and topped with crispy fried onions and chives. Sauce wise, you have a choice of two from a list. I always go for mustard and garlic, or sometimes American hot.
The 'Dragons Tongue' is also pretty good, loaded with all the cheese, hot salami and jalapenos. It works well with the Gyros sauce which is a kind of creamy, dill-flecked affair.
What is a Zapiekanka?
For this, I turn to my old friend Wikipedia:
A zapiekanka  is an open-face sandwich made of half of a baguette or other long roll of bread, topped with sautéed white mushrooms, cheese and sometimes other ingredients, and toasted until the cheese melts. Served hot with ketchup, it is a popular street food in Poland. With its origin dating back to the 1970s, the zapiekanka is associated with the austere times of Poland's Communist regime, but it has enjoyed renewed demand in the 21st century, which has also brought a wider range of varieties.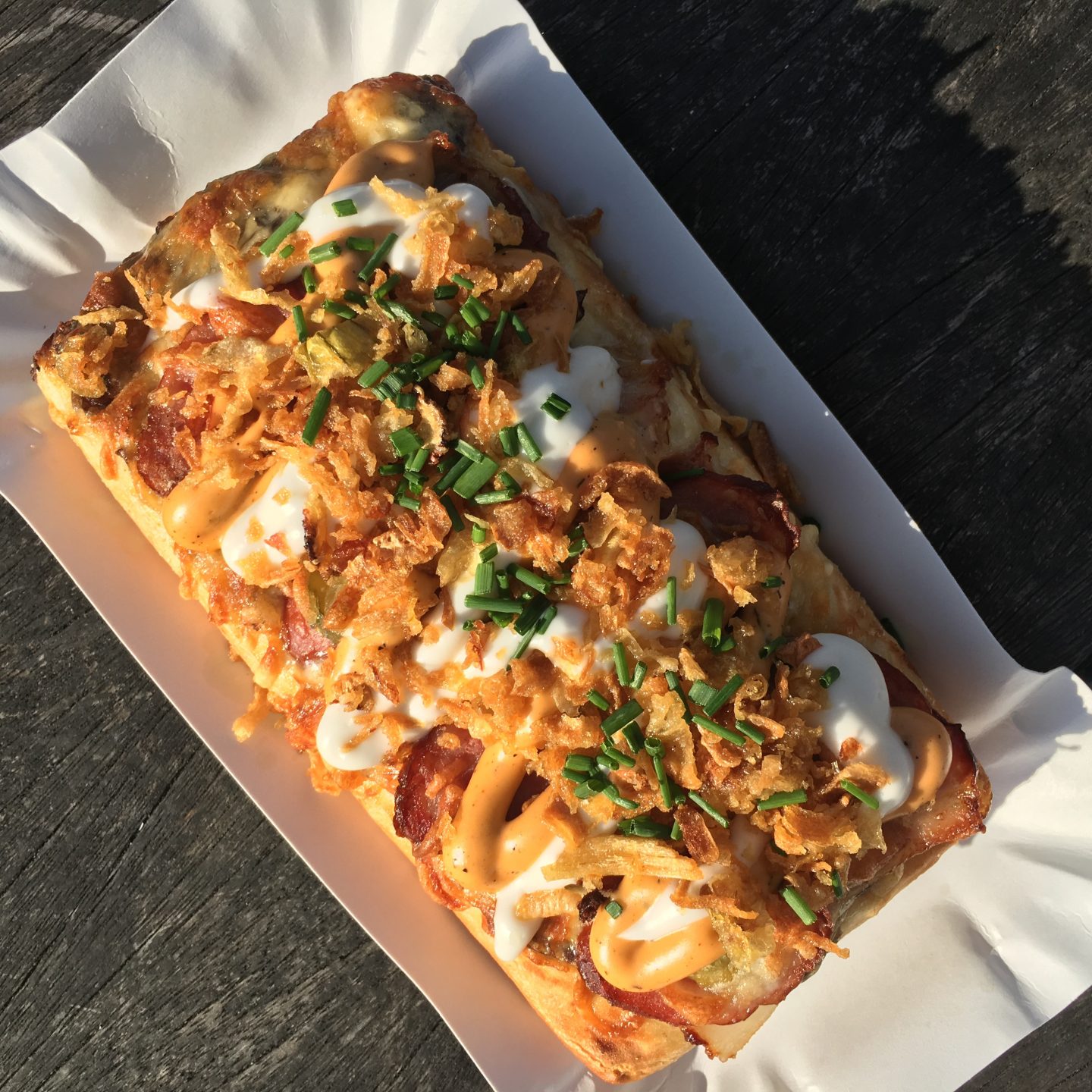 Why is Zapsy SO GOOD?
My research is zero. I've only eaten zapiekanka from Zapsy so I don't know if it's particularly authentic but what I can tell you is that it's bloody delish. Their pierogi are homemade and their zapiekanka are made using really soft, crispy bread loaded with ingredients.
The other reason it's so good is the price. The zapiekanka come in two sizes and start at under £3.00 – UNDER £3.00!! Even the small size is enough to fill me up for a meal. So, even if you're feeling skint, you can always treat yourself to one of these!
We've tried the pierogi too (of course). They can be a little greasy if you opt for the bacon bits and butter topping. Go for any of the meaty options and just eat them as they are, loaded with salt and cracked black pepper. So. Good.  Maybe next time we go, I'll be brave and go for sweet pierogi.
Want to try this for yourself? See below for directions. And finally, why not share your pictures using my hashtag (#addictedtozapsy)? I'm currently the only person on the internet using it and I'm lonely!