Good Sixty is something new and rather fabulous in Bristol. It's a website designed to connect local food shops and small producers with customers all over the city. I'd heard about it on social media whilst we were away but didn't know too much about it so not long after we got back from our travels, I met up with Chris Edwards (the mastermind behind Good Sixty) to find out more. I'm a nosy bugger…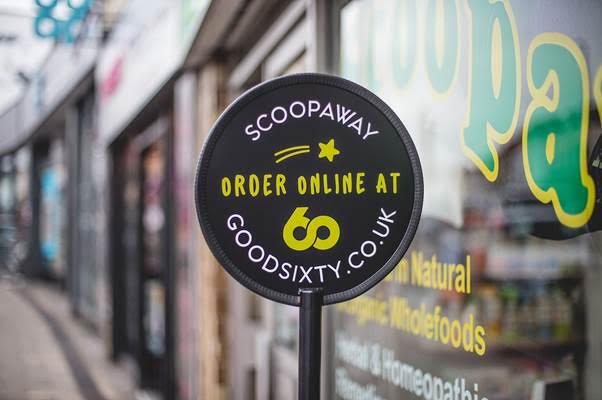 In a nutshell, Good Sixty is an online shopping platform to connect Bristol's shoppers with the best independent food shops, producers and cafes, many of whom may not offer online shopping or even have their own websites. You can choose to click and collect or, on selected days of the week, within a certain area, you can choose delivery. Great idea right?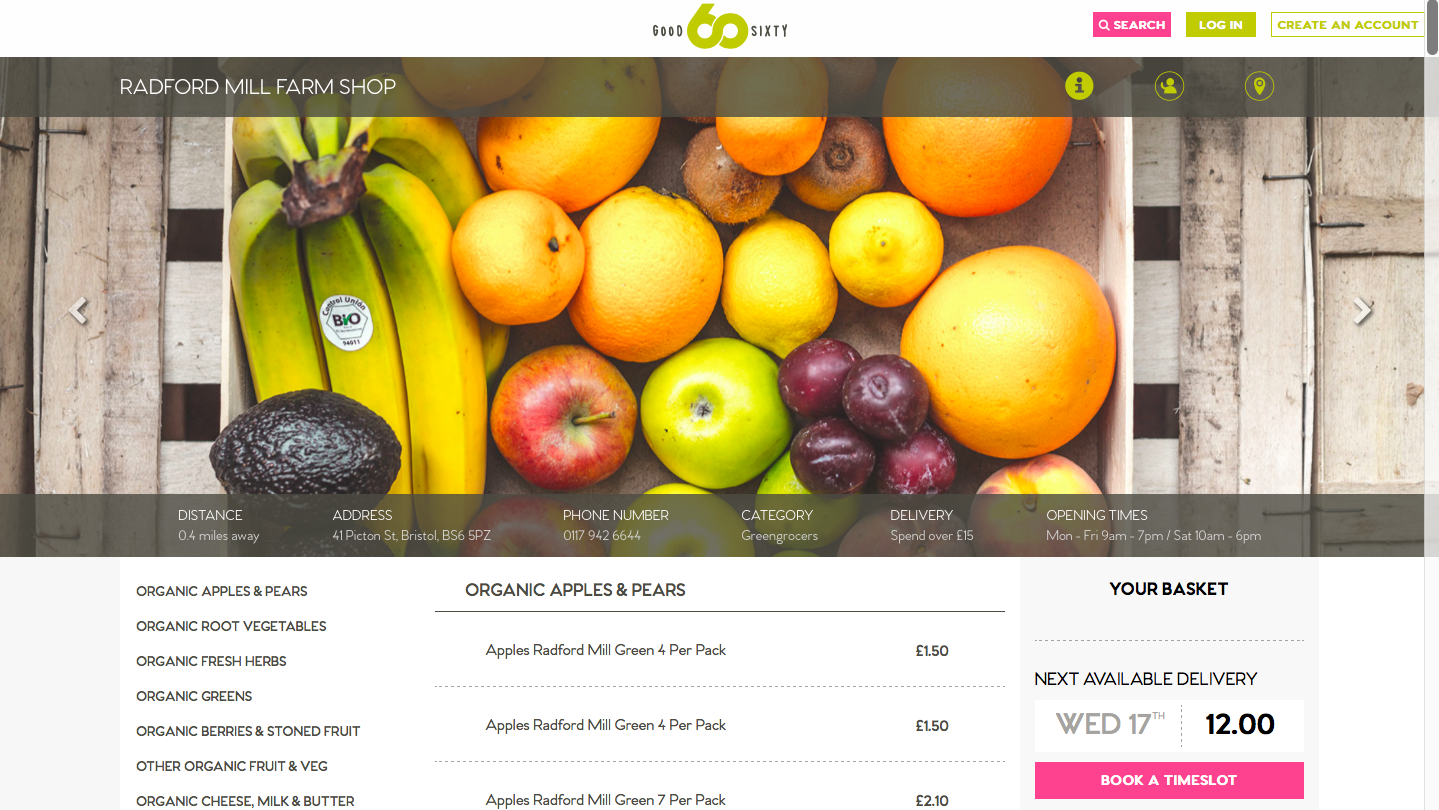 Chris told me that the reason he chose the name 'Good Sixty' is that it's a direct reference to
the fact that buying food locally from independent stores has a 60% greater economic benefit to the communities they serve than shopping from a large supermarket. As a Bristolian born and bred, with a passion for the city, this is something close to his heart. I absolutely love this concept and as someone who prefers to shop local too, I was keen to give the website a whirl. 
I decided to place an order with Radford Mill Farm Shop in Montpelier. It's a great little place on Picton Street and somewhere I often shopped when we lived nearby. I chose to get one of their veg boxes plus an extra few bits. Once ordered, I selected click and collect for a few days time. It was a great feeling to head in there knowing my order was ready to take away! 
The website itself is really easy to navigate and beautifully laid out. You can choose to browse by shop category, by map and even by retailers who deliver. Take time to read the little snippets about each shop and find out why they are 'high street heroes'. I love the eclectic mix of family run, old and new, and all independent businesses.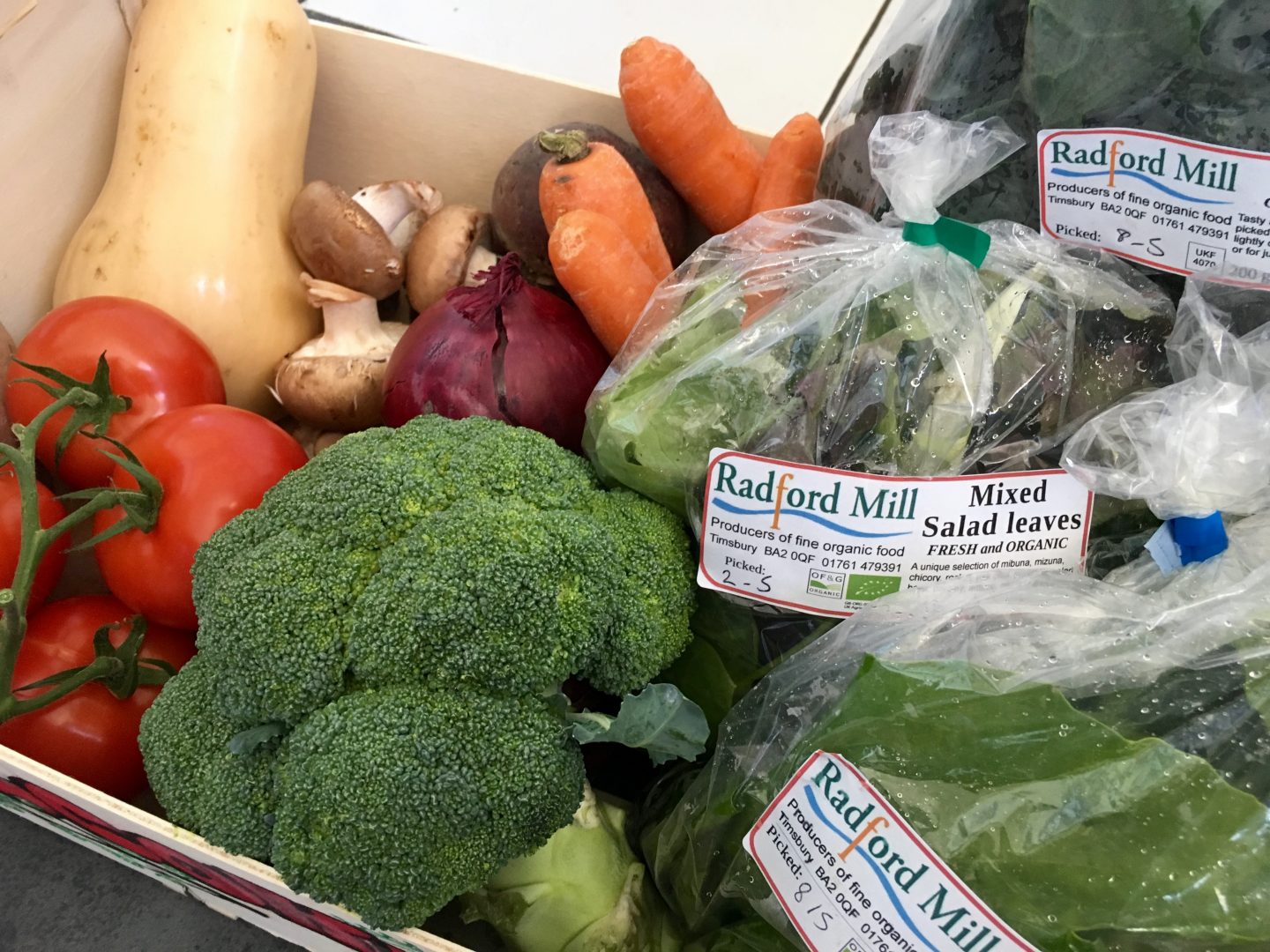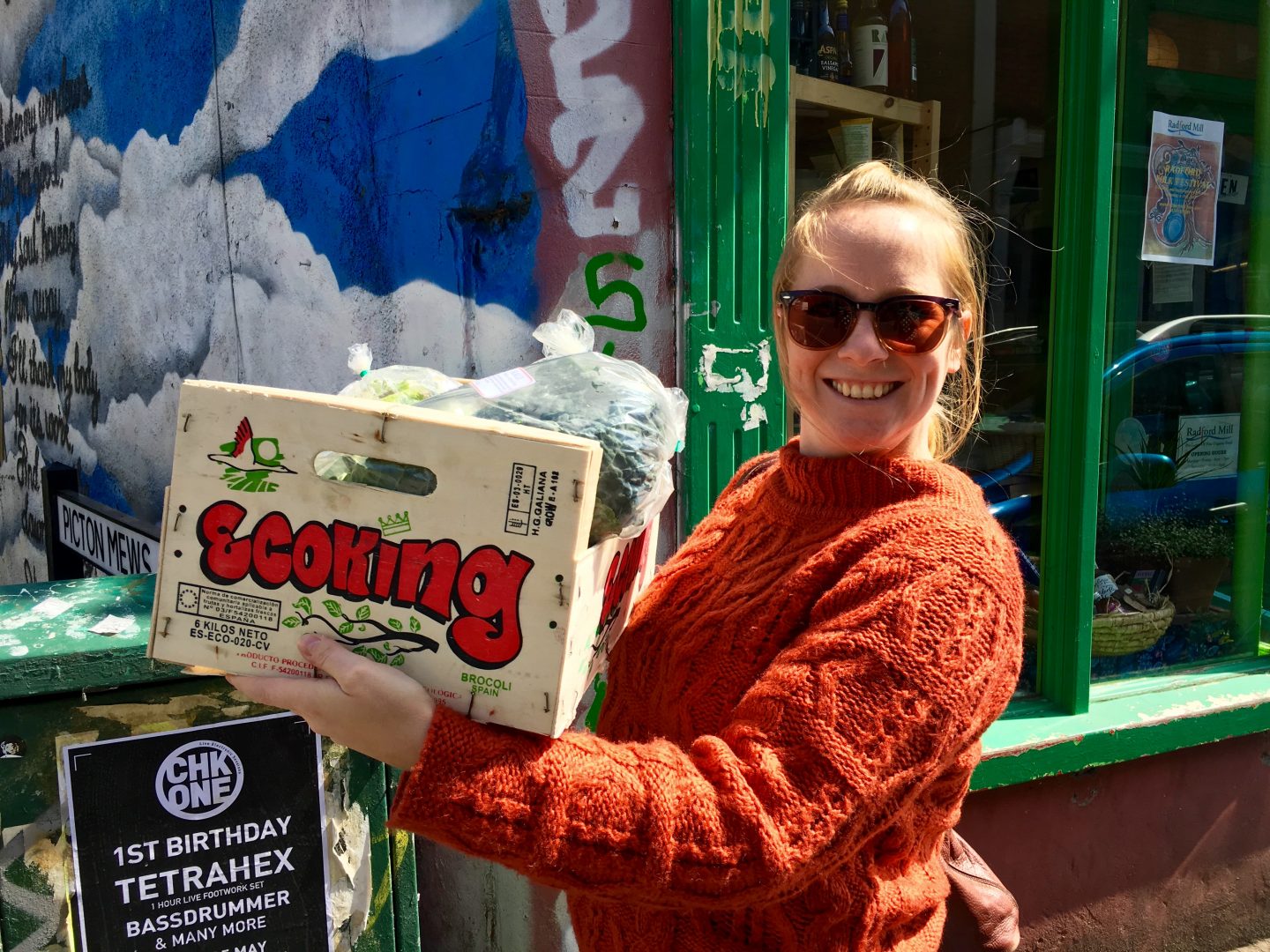 For busy Bristolians who don't have time to trawl their favourite independent shops but don't want to just head to the big supermarket, Good Sixty offers a great alternative. Simply do all your shopping online (from multiple shops) and either collect at your convenience OR arrange delivery. Genius.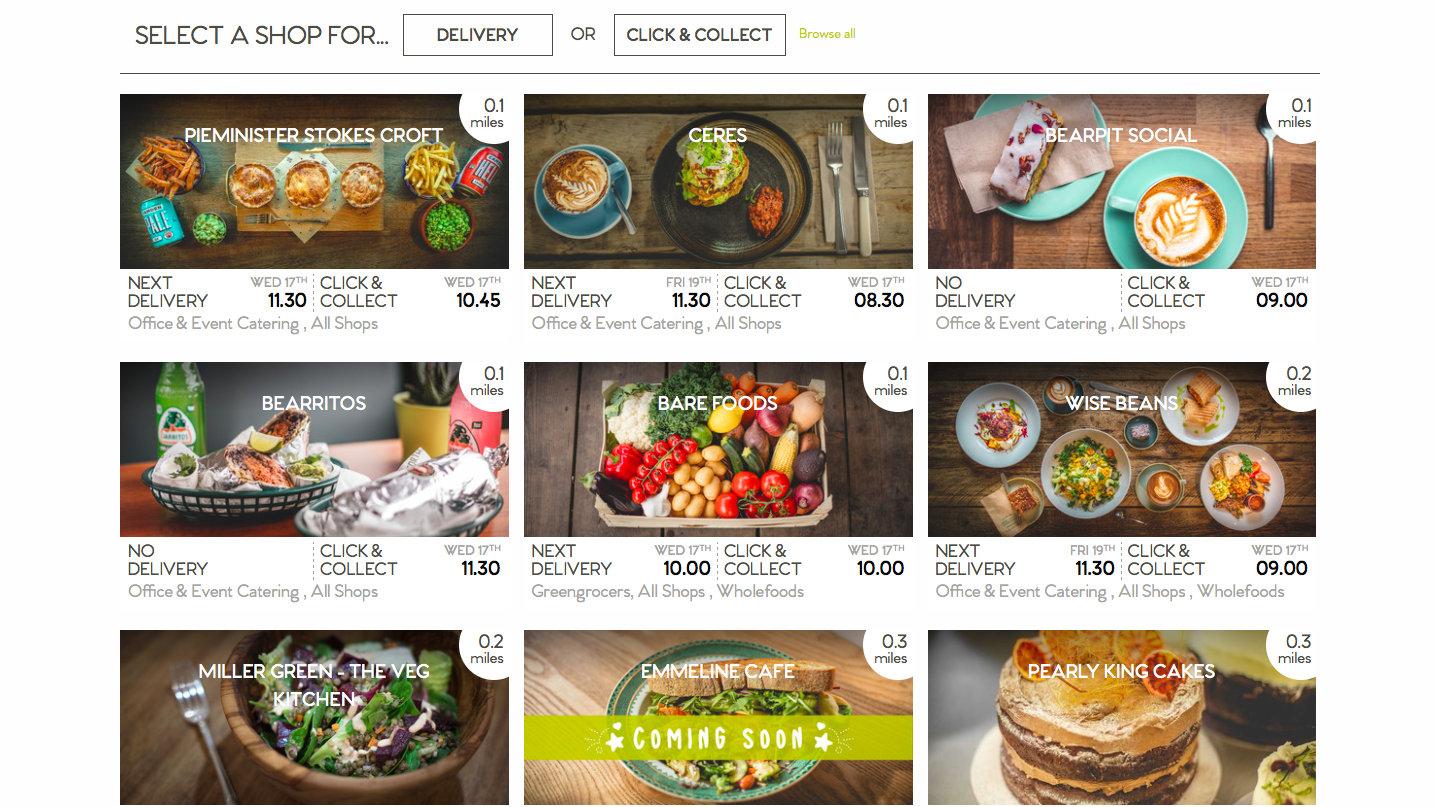 Chris's passion for this city and for independents was infectious. After less than a year, he already has over 40 retailers on board. And I'm sure there are more to come. Personally, I love this idea and will definitely be using Good Sixty again!
If you want to try Good Sixty for yourself, use promo code GINGEYBITES and save 10% off your first order! Go on, shop local and give it a try. You'll love it. 
Good Sixty gave a small credit towards my first shop on the site but as always, all opinions are my own!