In a bid to cook more, cook differently and make the most of my embarrassingly large collection of cookbooks, last month I decided to set myself a challenge for 2018. I called it Cooking the Books and basically, the plan is to allow my followers to vote for one of three books every month. I then select a random recipe from the winning book and make it! In the words of Aleksander 'Simples'.
The first and overwhelming winner (voted for on social media) was the Riverford Autumn & Winter Veg Cookbook which I picked up last autumn at Abergavenny Food Festival. And, to my sheer delight, I randomly selected a recipe with my fave veg – kale! It was clearly meant to be.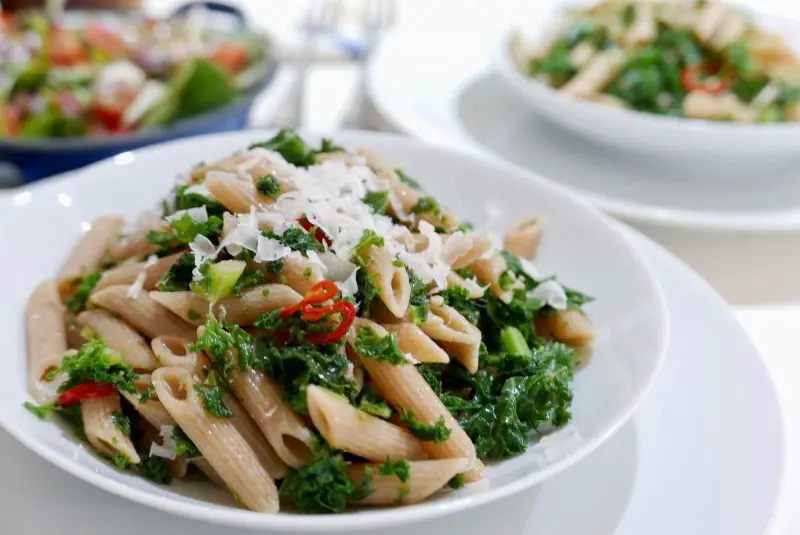 The recipe:
This was really easy to make and not dissimilar to a garlicky kale and mushroom linguine I've been meaning to blog (perhaps I won't now!). It seems faffy to blanch the kale but it did make a difference and is something I'm going to start doing from now on. It softened quicker in the pan and maintained its vibrant green colour. All in all, it probably took around 20-30 mins from start to serving so it was a speedy-ish option too.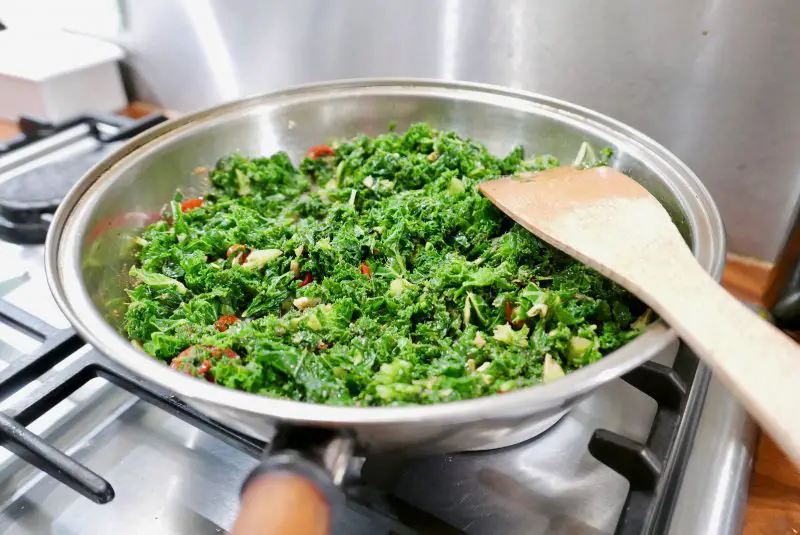 Anything with anchovies gets my vote and the recipe is generous with garlic so this dish has real punch, despite it's few ingredients. We went with one whole red chilli and the heat was perfect but obviously use more or less depending on how spicy you like your food.
The recipe itself is not available online but this one from the Riverford website is very similar. Alternatively, why not grab a copy of the book? It's a brilliant collection of seasonal recipes and one I will definitely use again. They have a Spring & Summer Veg version too (which I also own and recommend getting).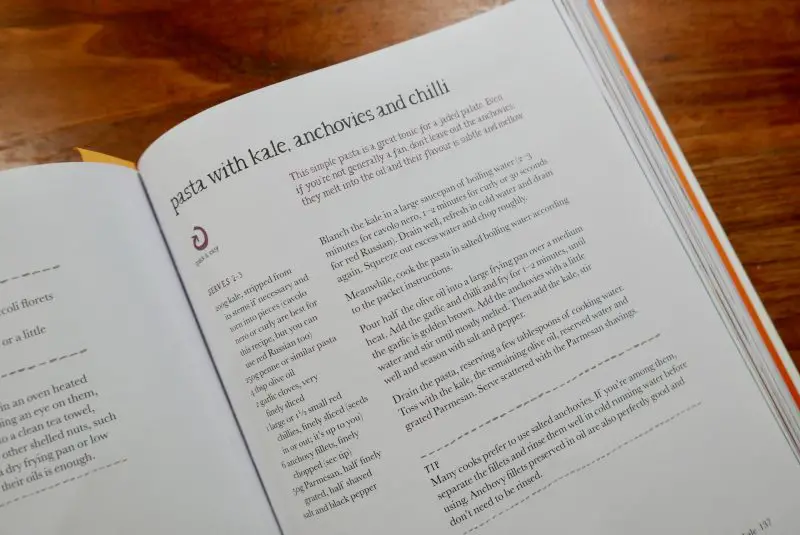 The verdict:
I'm giving this a robust 8/10. It's a tasty, hassle free midweek meal and I will make it again. I liked the fact that it was pretty healthy (especially as we used whole wheat penne). And it was also filling. I'm a big fan of Riverford anyway and this recipe uses ingredients I love so it was always going to be a winner.
Let's see what the February Cooking the Books selection pulls up – perhaps something out of my comfort zone!
Have you got this book? What is your favourite recipe and why? Share below in the comments!