I've been meaning to write this blog post since before Christmas. In fact, the lovely folks behind Blue Coffee Box first sent me a trial pack back in November when we were staying in Bath with those amazing Great Danes you may have spied on my Instagram more than once that month (insert cute dog pic here —>)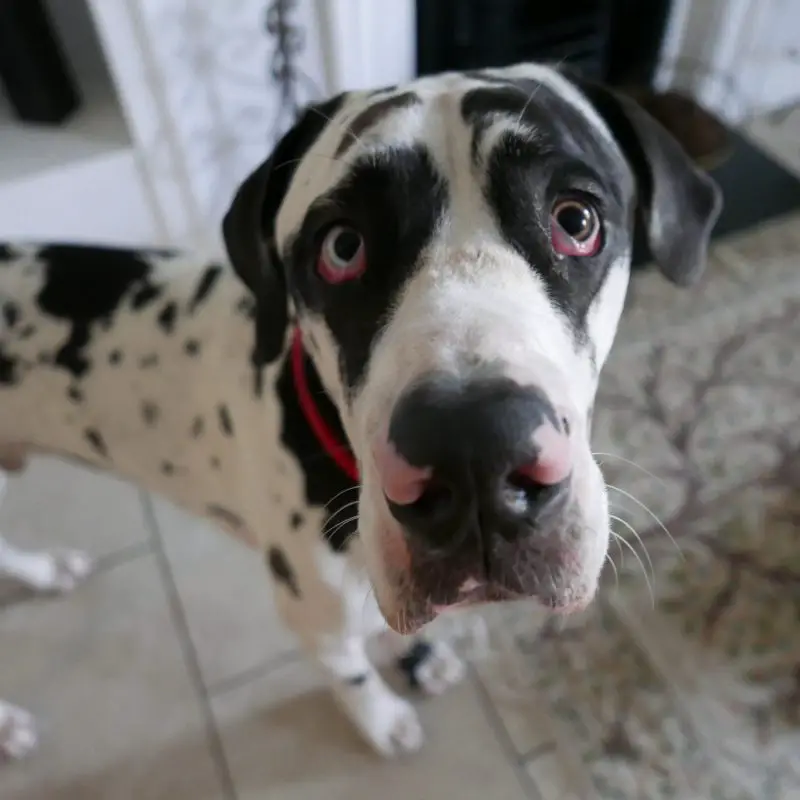 Anyway, now that Christmas and NY are done and dusted, I'm on the mend from this god awful flu sweeping the nation and work is firmly back on the agenda, it's the perfect time to talk about coffee with you. Something to perk us all up. Blue Coffee Box is a coffee subscription service (run by a father and son team) sent to you monthly as either as whole bean or pre-ground to your preference and ready to go. They do both regular and decaf versions and work with independent coffee roasters from all over the UK.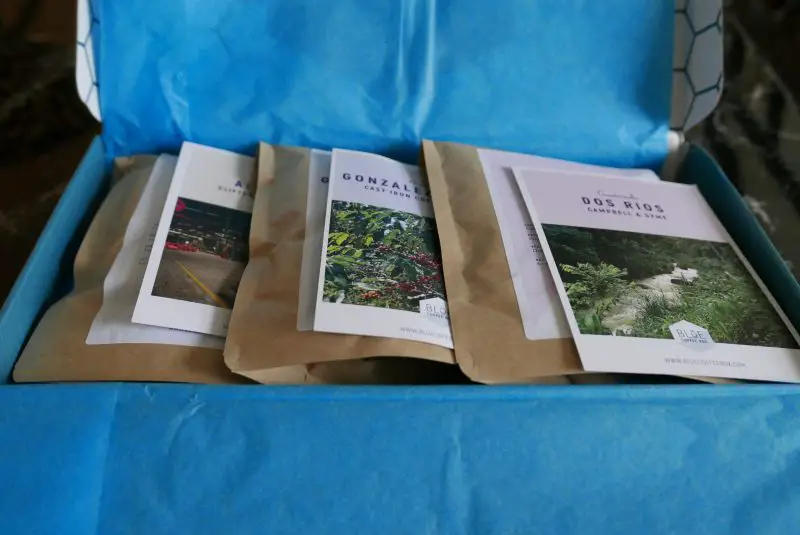 Initial impressions were great, I love the packaging. A slim teal coloured package which fits easily through the letterbox, containing three beautifully designed pouches of coffee. I opted to have it pre-ground so that we could use it in the Aeropress and started with the Honduran coffee Gonzalez Fiallos from Cast Iron Coffee Roasters. I loved the details included – variety, altitude, process producer, region and date roasted. The small flyer accompanying each pouch also gives further details about the coffee – perfect reading whilst sipping your morning brew and a really nice touch.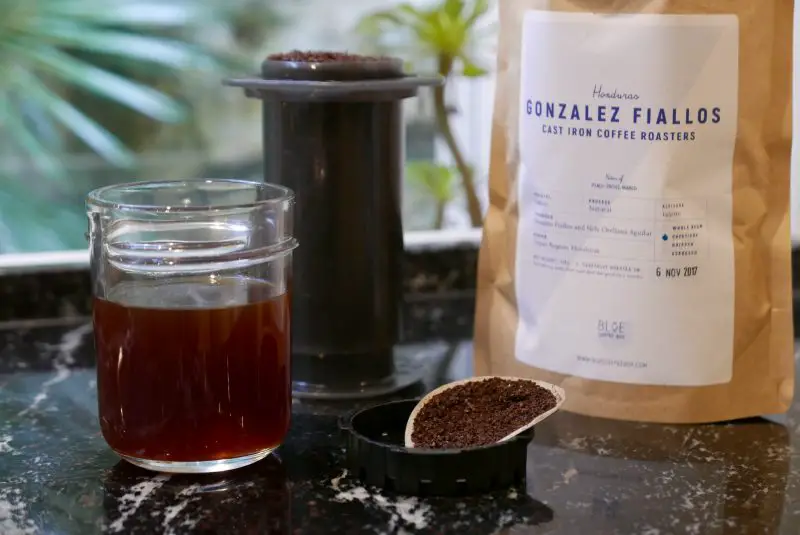 The tasting notes for this particular coffee suggest flavours of peach, toffee and mango. Having never tried a Honduran coffee before (or at least not to my knowledge) I was pleasantly surprised to indeed pick up some fruity flavours. It was delicious! Th other two pouches in the box were a Guatemalan coffee Dos Rios and a more familiar (and very punchy) Costa Rican coffee called Aquiares which incidentally, came from Clifton Coffee Roasters right here in Bristol!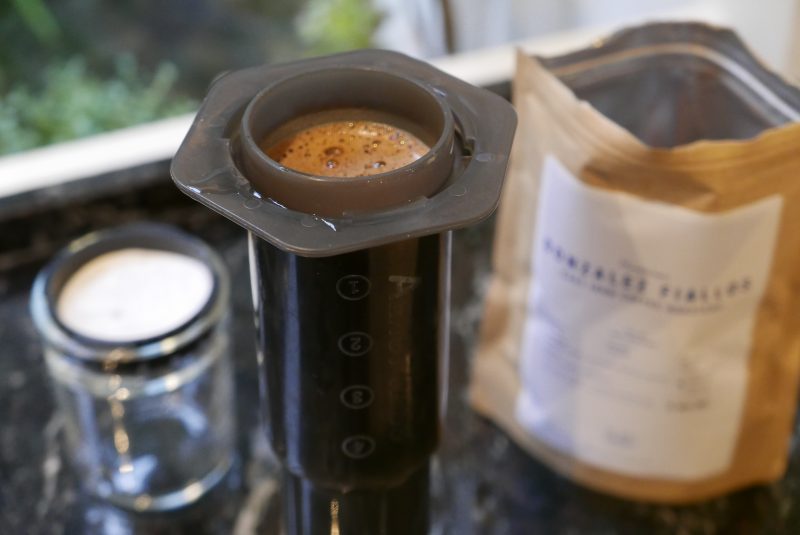 I've really enjoyed trying these coffees and love what Blue Coffee Box is doing. You can see that there is a real passion behind the scenes not only for great tasting coffee but also for ensuring its sourced ethically and from the best places. Plus, anything that gets us away from buying chain and supermarket coffee is good with me!
Try Blue Coffee Box for yourself: 
The monthly subscription box featured here is £16.99 a month. By using coupon GB912 you can get your first box for £8.99 – £9 off! Wooo! It can be applied to gift boxes and longer subscriptions, too. Just enter it on the checkout page here.
Alternatively, if you don't think you can get through that much coffee in a month and worry about it staying fresh, they also do a single subscription for £7.99 a month, or, in their online shop, they also sell coffee separately to the subscription service. There is plenty of choice on there including one-off boxes and regularly changing seasonal and guest coffees too!