Most of you will know by now that I love tea. All of it. builders tea, green tea, matcha tea. I drink it all and I love it. That said, since we've been house sitting, and all of our things in storage, I've not had a way to drink loose tea. So, I was pretty pleased when Adagio Teas got in touch about sampling some of their teas. In fact, I have some goodies to give away to one lucky reader too!
Adagio Teas originate from the US but have a UK arm, selling their loose tea online with free delivery on all orders over £30. What sets them apart is that their hand-picked teas are sourced directly from origin. I was impressed by the range of blends available, from the raspberry matcha to the apricot green tea and hibiscus Ceylon. They also sell decaf and the more usual tea varieties too, including a great sample pack of Earl Grey flavours.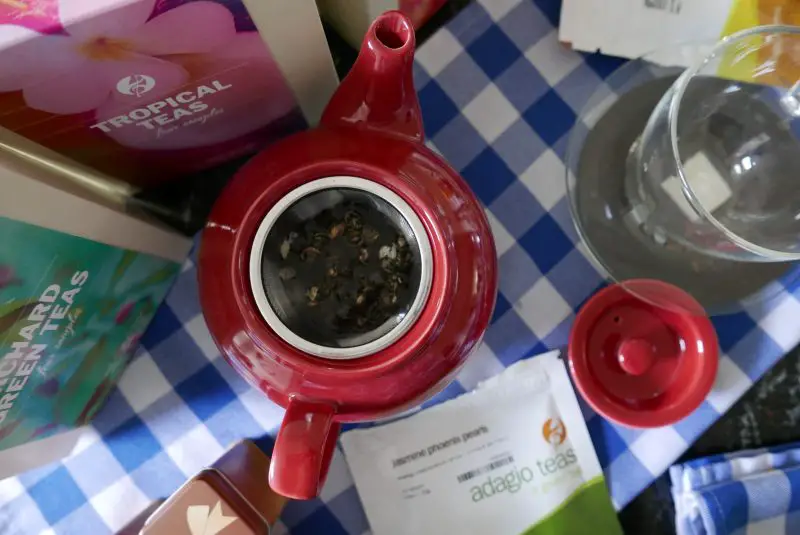 Personally, I love green tea so I was excited to try the Adagio range which is bought directly from farmers in China and Japan. My favourite has to be the hand rolled jasmine phoenix pearls from Fuding, in Fujian province, China.  The perfumed scent is delicate and flowery. A very calming and tasty cup!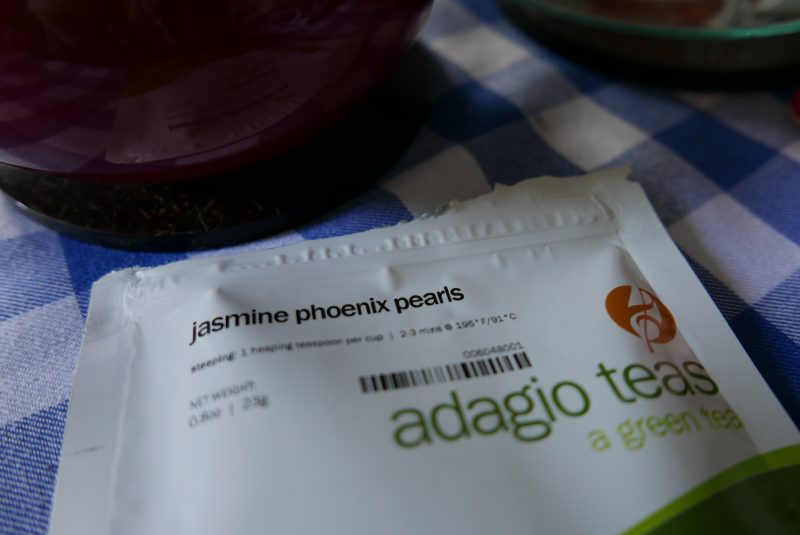 For an autumnal flavour, the blood orange tea was another of my favourites. Firstly, it's just so pretty (the blend is made up of blood orange peel, hibiscus flowers and rose hips) and secondly because it's not too overpowering. The coconut and mango tropical blends are equally delicious too.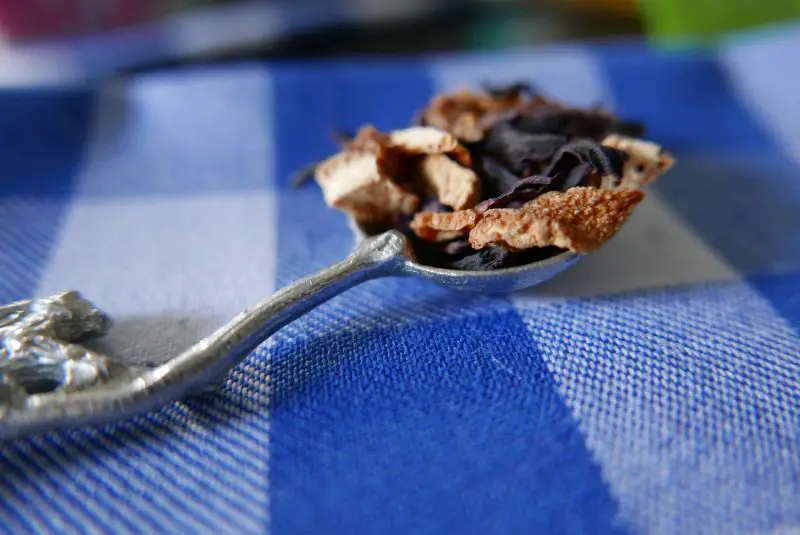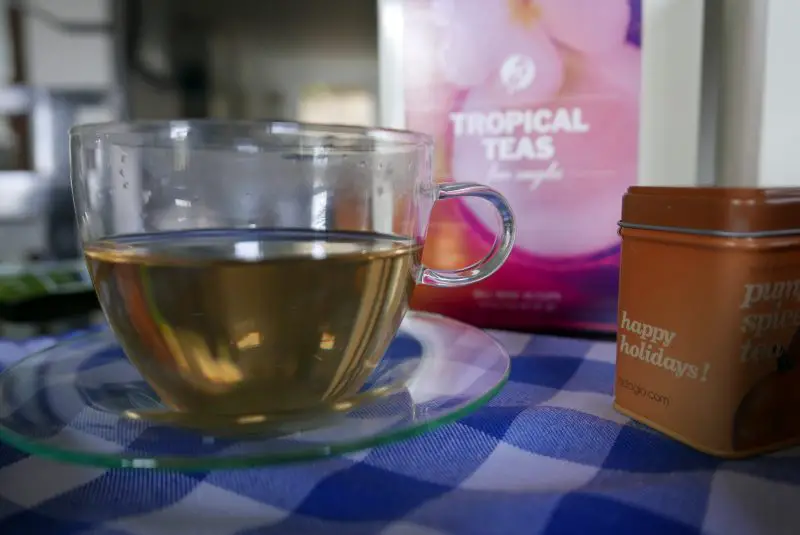 If you're not used to drinking loose leaf tea, do not panic. Each package has instructions  – how much tea, water temperature and how long to brew for. These do vary by tea types, something I did not know! There is also loads of information on the website about where the tea comes from and the blends available. Reading about the teas has been as enjoyable as drinking them!
Win a set of Holiday Cheer festive teas & a ruby red loose tea teapot!
Enter my competition to win a ruby red loose tea teapot and a set of 6 mini 'holiday cheer' teas – in flavours gingerbread, candy apple, pumpkin spice, cranberry, chestnut and candy cane! A perfect stocking filler or secret Santa gift idea and available to buy here. They also sell sample sizes of most of their other tea if you can't quite decide what to go with!
Enter here: 
Adagio Teas sent me a range of tea and teaware to try at home. I wasn't paid and all opinions are my own!