It's Italian month at M&S and a few weeks ago, I was lucky enough to join their executive Chef Jon Jones, food editor Emma and some of their team to take a closer look at their pasta range and some of their new sauces and products.
We met at Food at 52 cookery school in East London and started our evening with a pasta-master-class. We learned to make three types of pasta including nduja and pork ragu filled tortellini which was absolutely delicious and definitely my favourite of the night. Jon also shared with us his super simple pasta dough recipe which I've shared with you at the bottom of this post. I paired up with Stacey from Crummbs and somehow despite rolling our pasta wrong, we managed to produce some good looking food!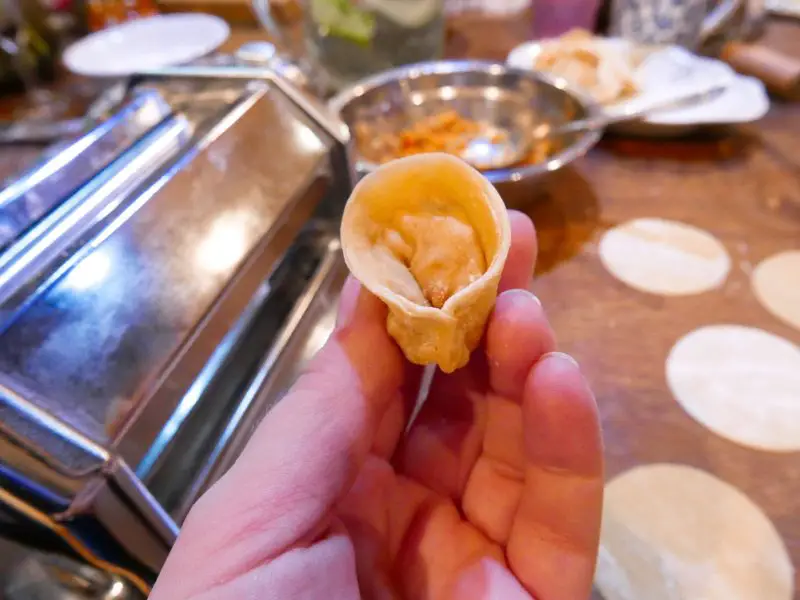 Following our pasta making session, we enjoyed some time chatting and drinking before heading back into the kitchen for a mega feast cooked up by the chefs which included the pasta we'd made as well as some we'd not. Everything was delicious with that nduja tortellini and hand-cut tagliatelle with truffle pesto being the highlights for me. Oh, and an amazing tiramisu finished the meal brilliantly.
It's no secret that the food at Marks and Spencer is great. Everyone knows how lovely it is. I frequently treat myself to a walk around the food hall in Bristol of a weekend. I was really impressed to find out more too, about the provenance of a lot of their Italian products. The pasta sauces, for example, all come from Saor, a third-generation family business in Calabria, Southern Italy. Their ingredients are all sourced hyper-locally from the soffrito base to the tomatoes and even the herbs. We tried their tomato and sausage pasta sauce with fresh lasagne ravioli and it was delicious. I never use pre-made pasta sauces but am totally a convert and will be picking up a couple of jars next time I'm in town.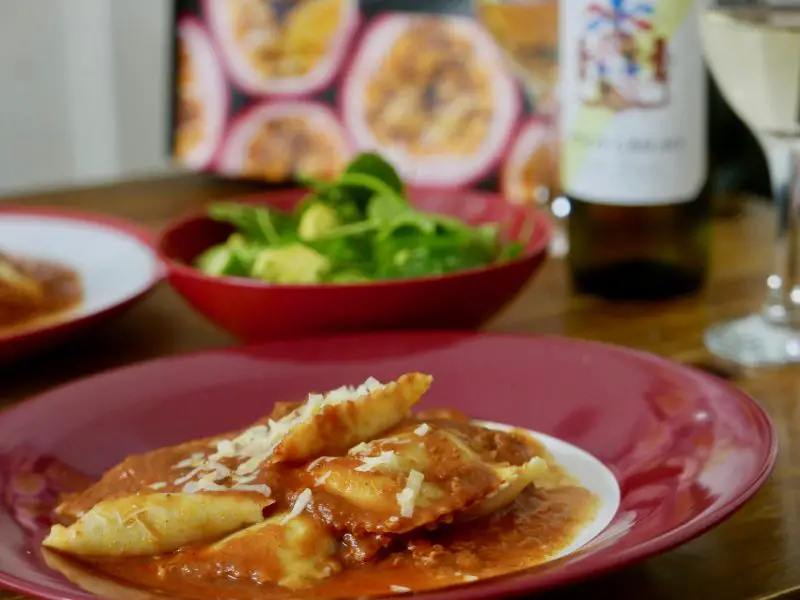 The provenance of their pasta is just as impressive as their sauces. Emma, the food editor for M&S, told us a bit about the dried pasta range whilst we ate. All of it comes from the Italian Alps where it's made to the Felicetti family recipe in the same way they've been making it since 1908. The air-dried bronze die gives a rough texture which helps the sauce stick to it. I love bronze die pasta, always buy it if you can!
If you want to find out more about pasta and which goes with what, take a look at the M&S guide to picking your pasta.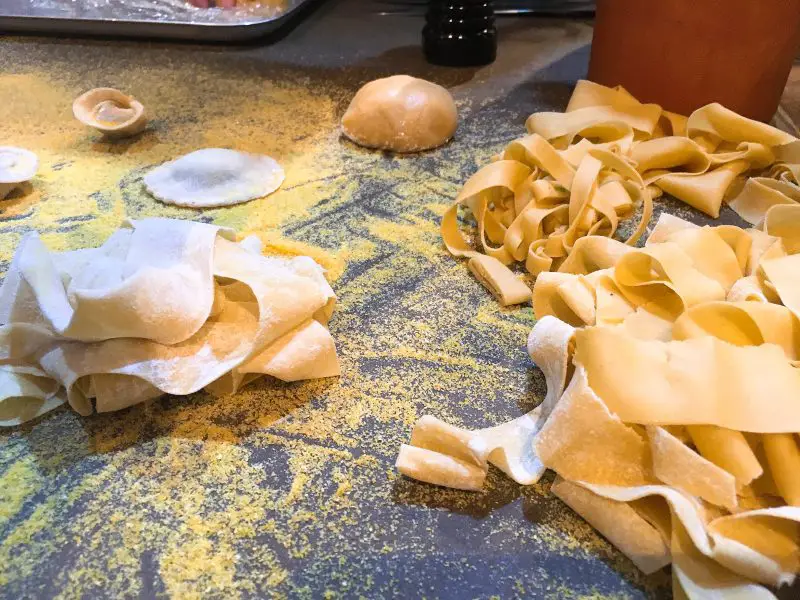 I'll finish now with the recipe Jon taught us for fresh pasta. It's super easy and totally delicious. Give it a try! 
Pasta Dough Recipe
Serves: 4 portions of hand cut or filled pasta
Preparation time: 15 minutes + 4 hours resting
Ingredients for hand-cut pasta
130g 00 pasta flour
4 egg yolks
Ingredients for filled pasta
130g 00 pasta flour
2 egg yolks
1 whole egg
Method
Mix the dough by incorporating the egg with the flour and work together until a roughly textured dough forms. Continue to knead the dough until its smooth and supple. Wrap in cling film and rest for 4 hours.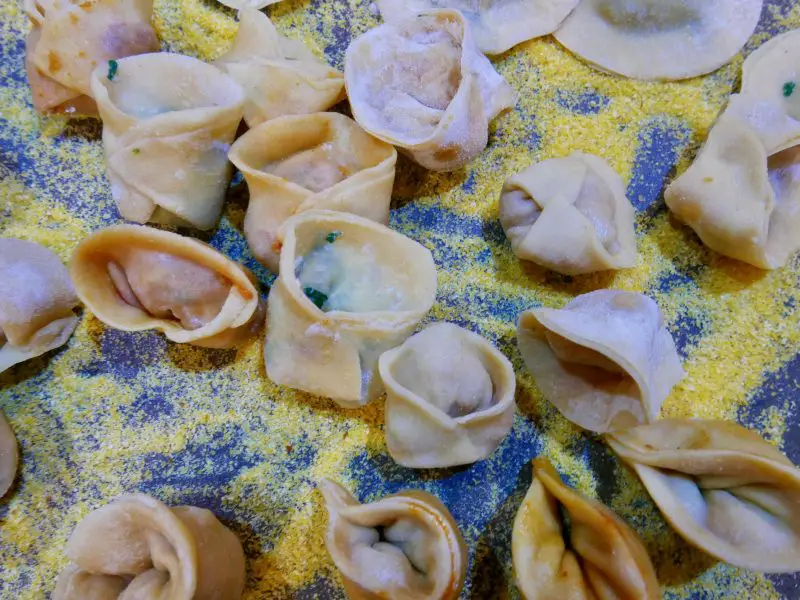 There are plenty of offers running for Italian month so why not go along and have a look. They're currently offering a fresh pasta, sauce and bread or salad for £5 – that's a delicious and really great value dinner for two! I also highly recommend the Pavia pinot grigio, which comes from the Lombardy region of Italy. It's perfect for fish and chicken dishes.
** If you're feeling inspired to eat pasta now, why not try my meatball and red pepper pasta bake, or have a go at making my mum's lasagne? **
This is a sponsored post – M&S invited me to their event and compensated for my time in the form of gift vouchers.