That's it – 2014 is done and dusted and what a year it was! Although for me it finished with some big life changes, as we step into 2015 I'm focused and ready to move forward – so bring it on! On the blog front, Gingey Bites has gone from strength to strength (thank you to all my readers!) and the biggest highlight came in November when I was invited to talk on BBC Radio 4's
Food Programme
with Sheila Dillon. What an honour!
The topic was cookbooks and along with investigative food journalist Joanna Blythman and The Observer's food editor Allan Jenkins, I spent an enjoyable hour discussing the best books of 2014.  If you missed it, you can listen again here.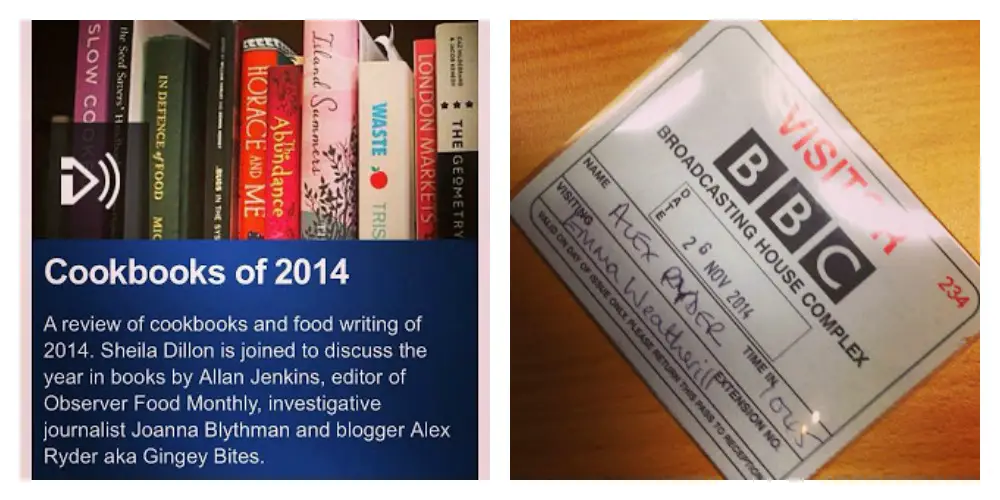 One of the books we discussed was the latest from Diana Henry's A Change of Appetite
, filled with healthy but first and foremost, tasty, recipes from around the world. I've always liked Diana Henry but haven't owned any of her books before. This one is just lovely – gorgeous photography and clearly explained and easy to follow recipes. The nice thing about it too is that although this isn't a 'diet' cookbook, all of the recipes are light and healthy. There are lots of salads, breakfast ideas and Asian influences running through it.
The first dish I made from this book is the soba noodles with purple sprouting broccoli and a fried egg (although as you can see, I used normal broccoli).
Strangely enough, this recipe is measured for 1 person although, throughout the book, recipes appear for 1, 2, 4 plus people. It's a quick and easy one, perfect for lunch or a light supper. This seemed like a nice healthy meal to eat in this cold period between Christmas and New Year and made a great break from the turkey, chocolate, cheese and everything else I've been stuffing my face with recently!