Last month I saw that Simply Cook had an offer on for a £1 trial box so I thought I'd sign up and give it a go. After all, you know I love receiving foodie bits through the post!
What is Simply Cook?
Simply Cook is a bit different to the other recipe delivery boxes I've reviewed in the past because the just send the flavours and recipe cards leaving you to supply the ingredients. Each box comes with four recipes made up of three pots of spice, sauce and marinade required for each dish. The choice is wide and they offer a low calorie and vegetarian version as well as their regular box.
You can choose how frequently you get the boxes too, weekly through to monthly, and select the recipes you receive. I also like the fact that you can cancel at any time and pause your deliveries if you're away or just want a break. Full price, the boxes are £9.99 each.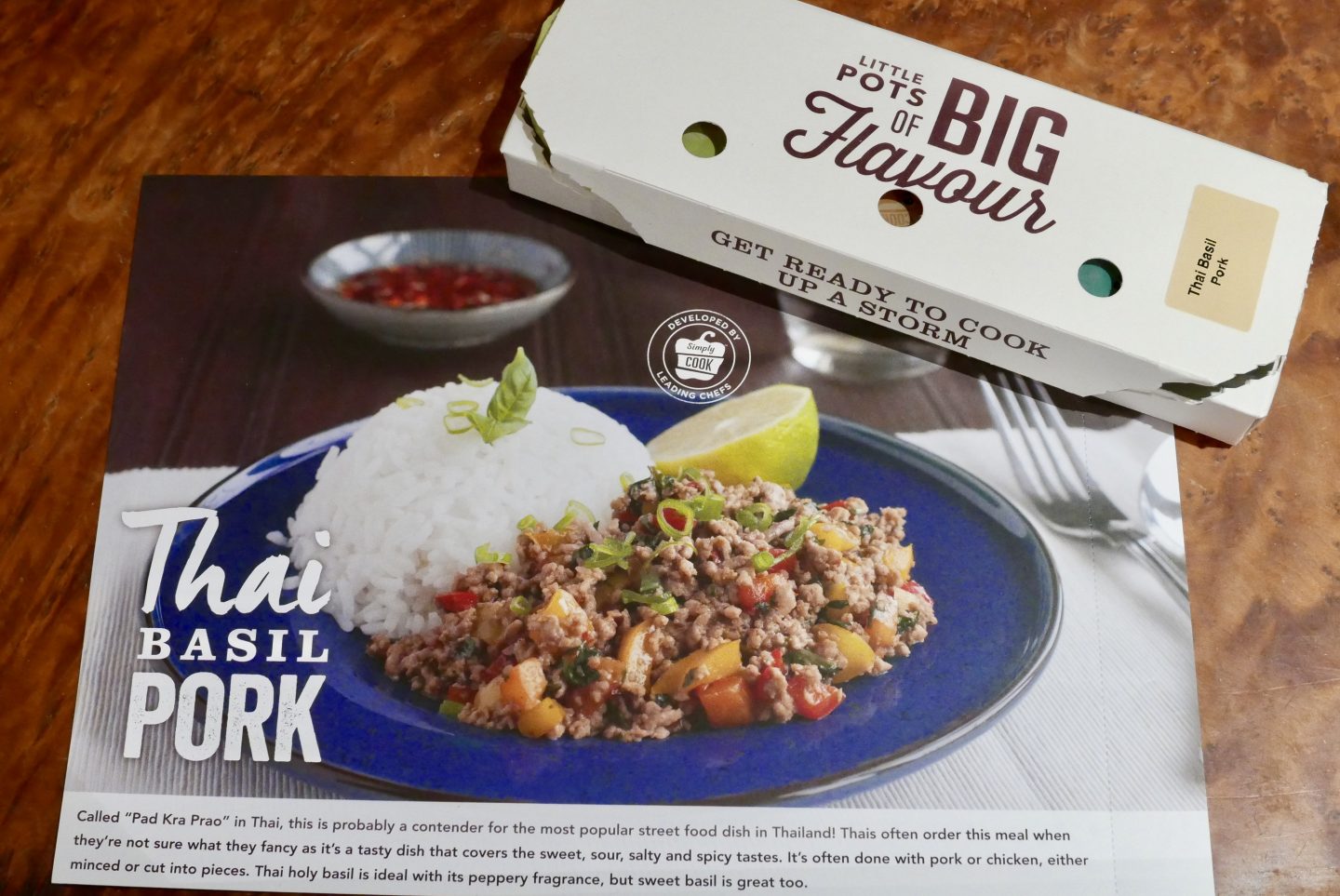 We went for the regular box and earlier this week, I made the Thai Basil Pork recipe. An unusual sounding recipe which I'd not tried before. South-East Asian flavours can be complex and often dumbed down in western style recipes so I was interested to see how it would turn out.
I don't often cook with pork mince and actually, we really enjoyed the flavours in this dish. The recipe is easy to follow and the little pots of pastes and spices are great, saving time in the kitchen without losing on flavour or quality. The only tweak I made was to add some fresh chilli to the finished dish for an extra zing.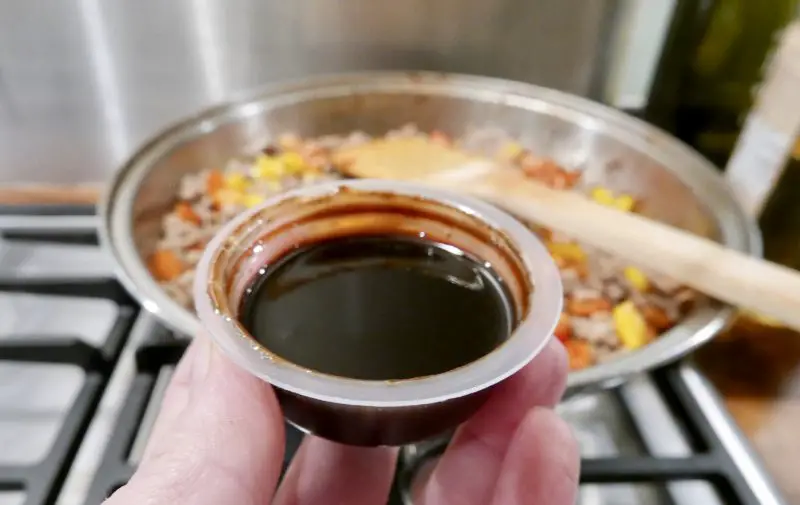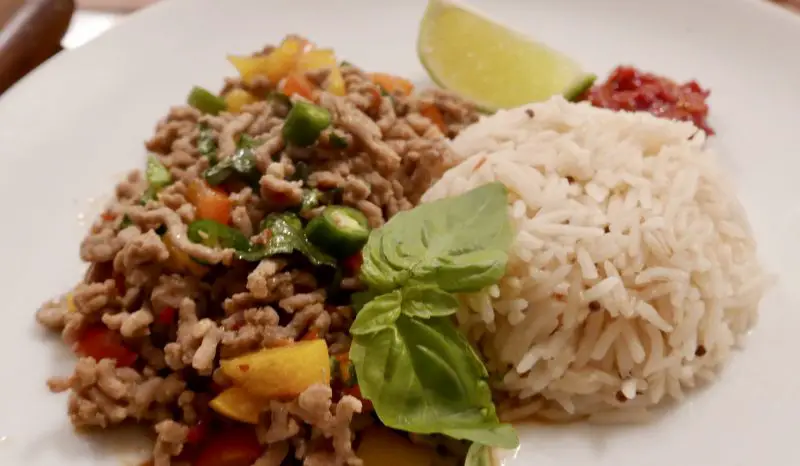 Last night I made the King Prawn Jalfrezi (below) and it was equally impressive. Again, an easy to follow recipe card and a very tasty dish at the end of it. I'm seriously impressed with Simply Cook and have already selected the dishes for next month. We're going with chicken katsu curry, ancho glazed salmon, spinach and paneer curry and Japanese seared steak. Can't wait.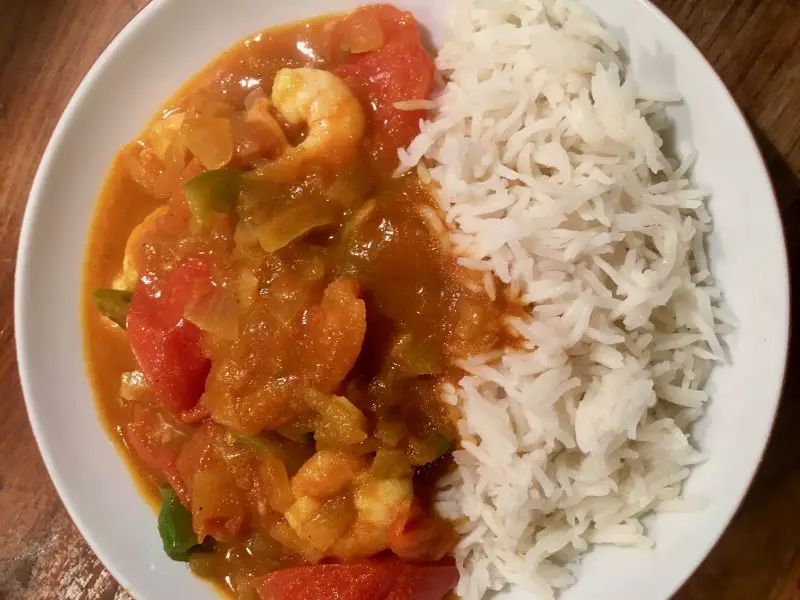 If you'd like to try Simply Cook for yourself,use my referral code: AR9663 to get your first box for just £1 and free delivery. Pretty cool right?
I paid for my Simply Cook box and it was my own choice to blog about it. I will receive a free box for every person who signs up using the referral code to get a £1 trial box.