You'll find hawker centres all over Malaysia, some of them well organised – undercover with seating, toilets and bins. Some of them less so,  a collection of stalls at one end of a busy road. In Penang, New Lane hawker centre is well known. It appears on most tourist websites (which is how we found out about it). That said, it definitely falls more into the second bracket being more of a street food market than a 'centre'.
Although there is a small area with tables and some cover at one end, the majority of stalls are temporary, set up along the road to feed the crowds who gather there each day from around 4 pm until after the sun has gone down. My advice is to get there early as it gets really busy with a good mix of locals and tourists.

Most of the tables below to the bars and restaurants along the street so if you're planning to sit at one , you'll need to buy a drink. It can be confusing to see which table belongs to which bar but don't worry, the staff will come over to you. Try a milky iced coffee (kopi). You see them everywhere in Penang and although they are very sweet, they're surprisingly refreshing in the evening heat.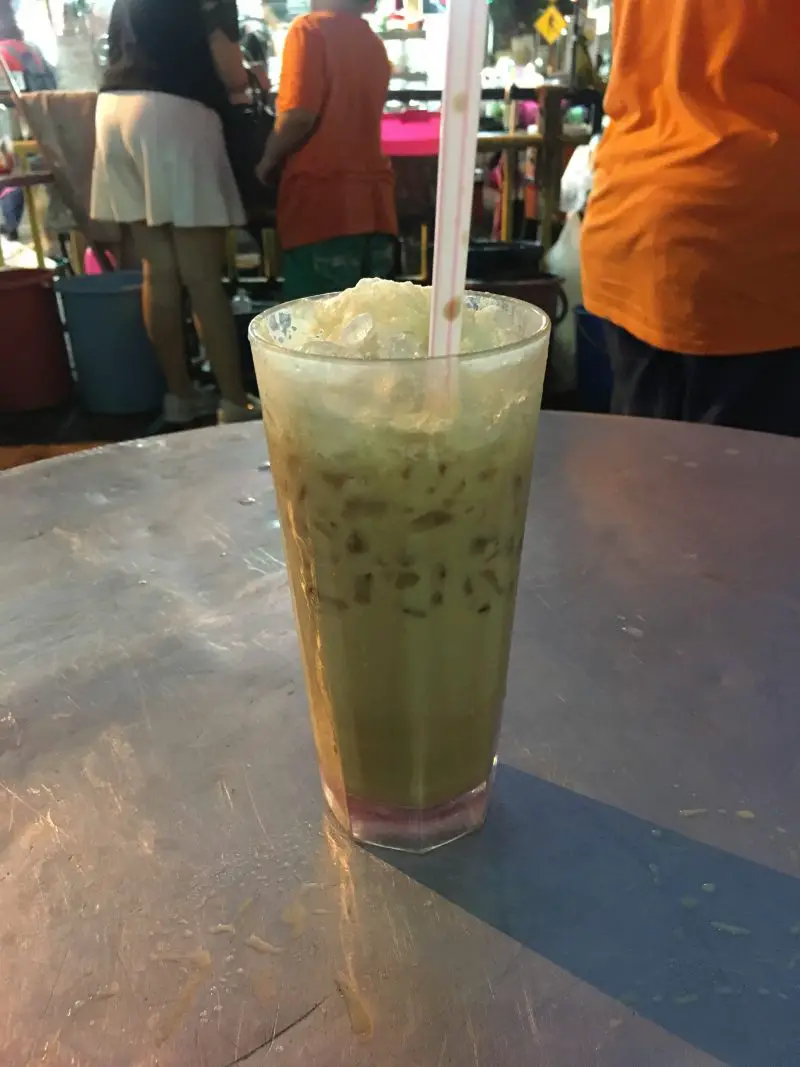 It was at New Lane that we first tried Poh Piah. Something we went on to eat many more times during our stay in Malaysia. It's a type of spring roll, made using quite an eggy (almost pancake-like) wrapper which is filled with bean curds, fresh vegetables and jicama (a type of yam). It often comes with a sweet, spicy sauce like kecap manis too. Also, because they aren't fried, they feel quite healthy – which of course means you can eat more!

Make sure you also try the Curry Mee. You'll see this dish advertised everywhere in Penang –  it's usually made with egg noodles (and sometimes rice noodles too) in a rich coconut curry sauce. There are plenty of variations around but we opted for fish balls and prawns. Although it wasn't much to look at, slopped as it was in that plastic bowl, this really was delicious. Warming, creamy and with just the right hit of spice. We shared a bowl but I could easily have polished the lot off.

There are no toilets at New Lane hawker centre but if you do get caught out, walk along the road towards Jalan Dato Keramat and there's a big hotel (called Sunway) around the corner. They have toilets in reception. Naughty but worth it for somewhere air conditioned and clean!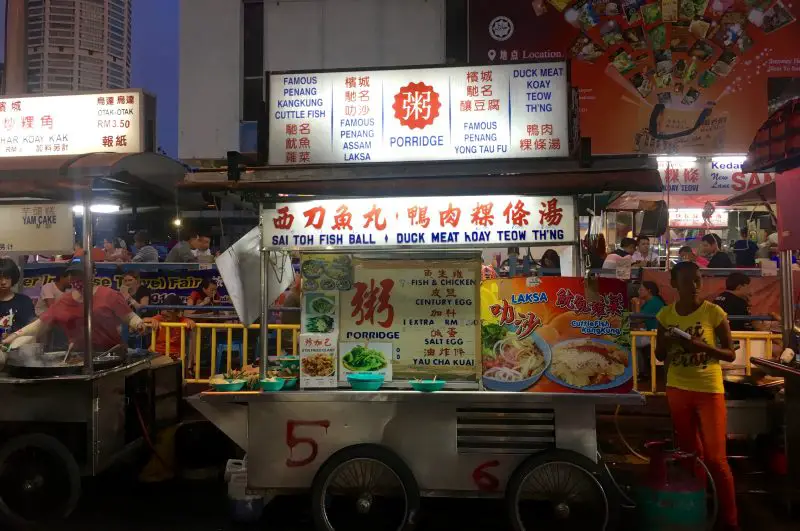 Please don't let fears of food poisoning, rickety-looking stalls and dodgy gas bottles put you off. Street food in Penang is incredible, the best we've had, and it's common and popular way to eat there. Use your common sense when it comes to cleanliness. But honestly, if you stick to the organised places like New Lane hawker centre, you'll be just fine.
Find New Lane hawker centre for yourself: