Warning: this post contains a lot of meaty pictures!
I've been to Grillstock before, right back in 2014 when I still lived in the Midlands. It was my first introduction to Bristol and I loved it. Back then I had no idea it would be my future home too! I'm pleased to say the festival was as fun as I remembered when, last weekend we enjoyed all the cider, meat and music I had hoped for. We were also very lucky with the English weather, enjoying two days of glorious sunshine!
Grillstock takes place every year on the harbourside in Bristol and smells of BBQ waft across the city centre over the course of the weekend. Being a city centre based festival, it's not huge and you can easily get around it in a day or even an afternoon. This year we headed over there on Saturday afternoon and stayed into the evening to see a couple of the bands. We also returned on the Sunday lunchtime to see what was happening in the competition zone. The competition zone is probably my favourite part as it's full of lots of competitive BBQ teams to chat to and to eat samples from.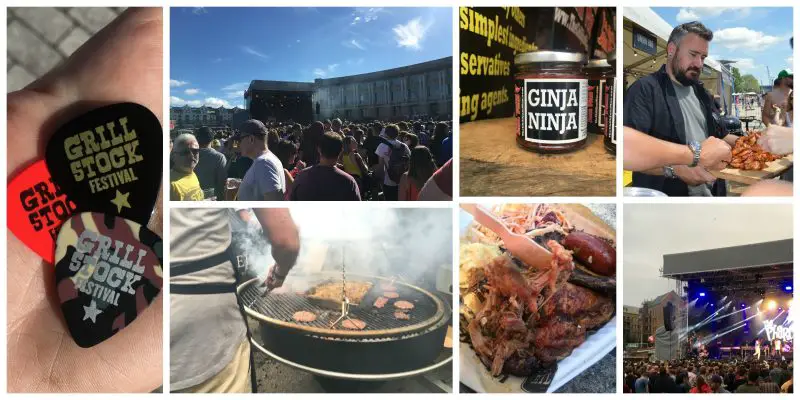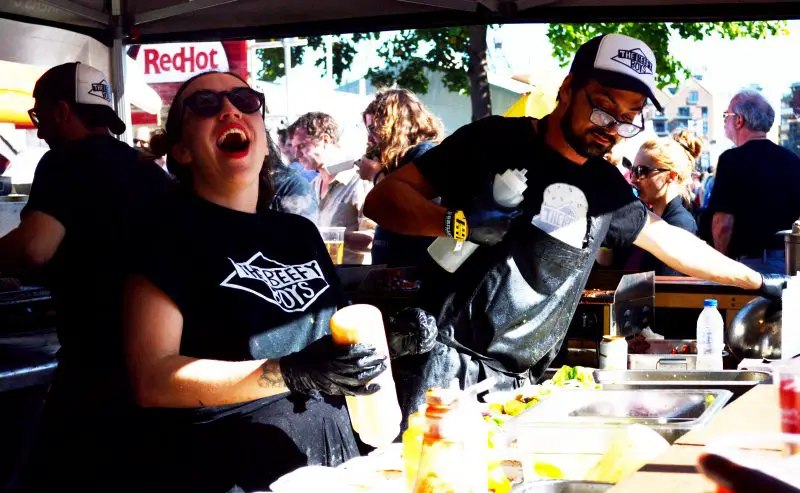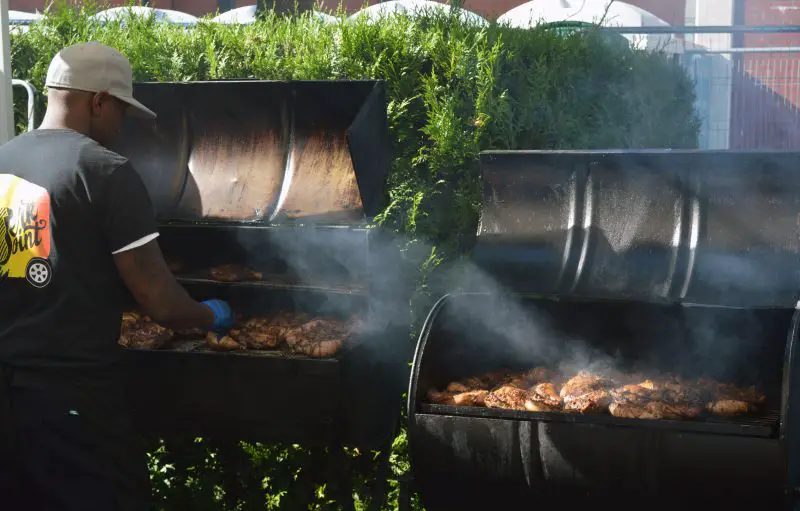 What did we eat?
This is all you really want to know isn't it? We ate the following (no judgements please)…
XXL '2nd Assault' Franks Hot Sauce chicken wings
Grillstock pulled pork roll
'Ugly Dumb Smokers' pork ribs
'Last of the Summer Swine' beef burger & wings
'Bubbas Smoking BBQ' pork ribs Grillstock
'The Social Smokers – chicken thighs
Grillstock – grill box with chicken thighs, pork ribs, mash, slaw, links & pulled pork.
Various wings, pork and beef samples in the competition zone!
Los Churros Amigos churros with chocolate sauce (because you gotta have pudding right?)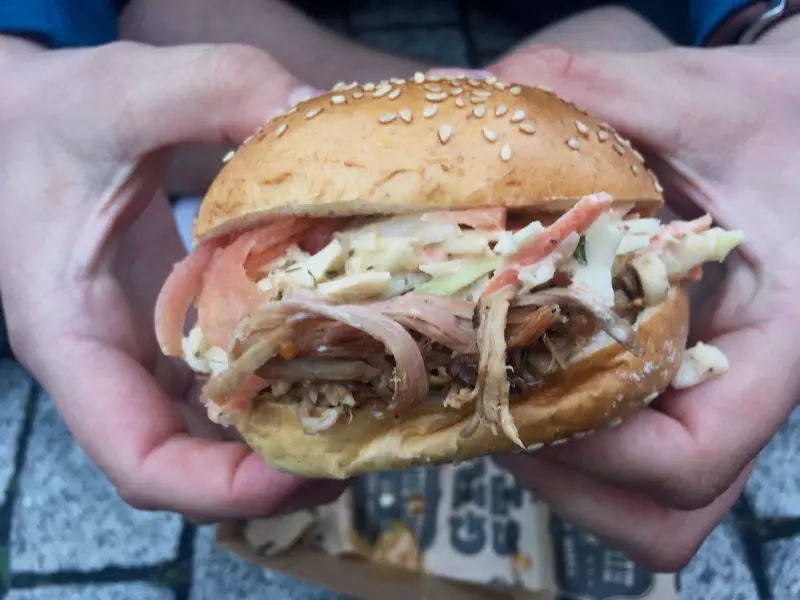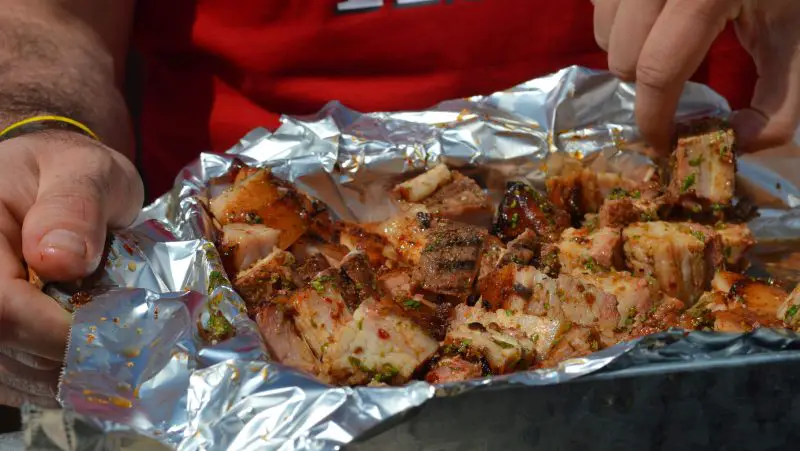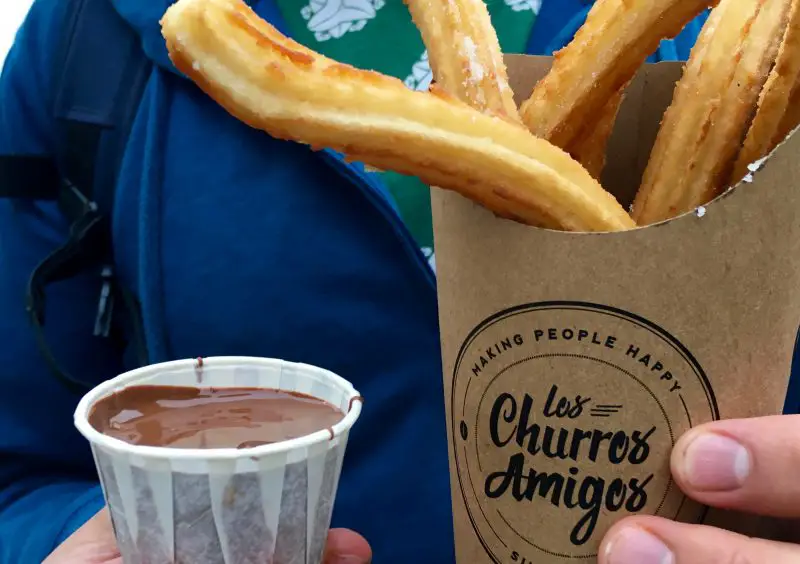 The main reason we went back on Sunday was to eat the beef ribs over at the Low n Slow stall but he'd ALREADY SOLD OUT. I know Andy from when I lived in the Midlands and his food is incredible. He's currently crowdfunding for a bigger smoker too, so go and give him a bit of support here.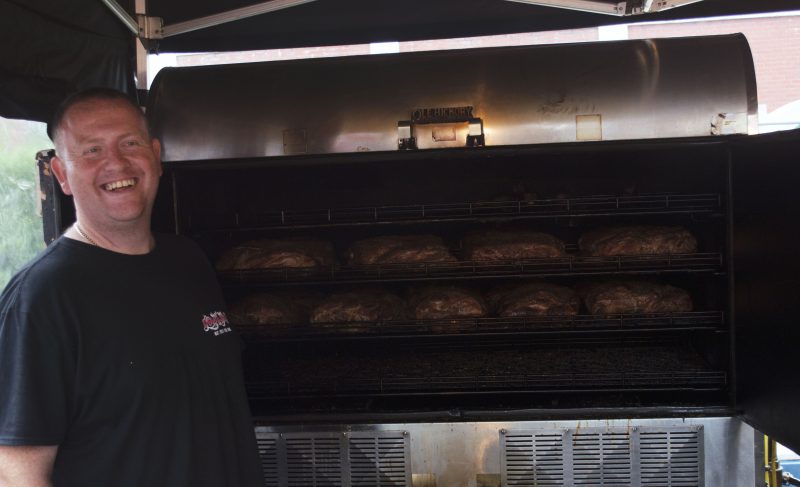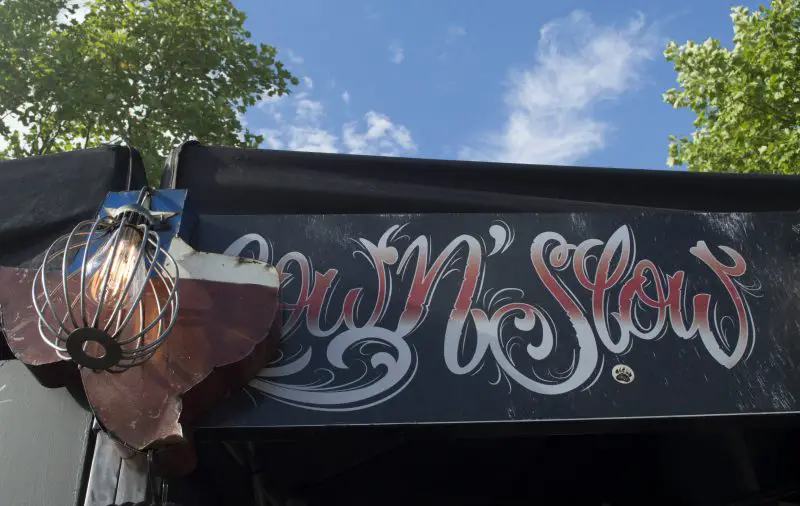 Our favourite food of the weekend was definitely the Franks chicken wings. I went with the 'XXL 2nd Assault' hot sauce (much to the guy's surprise) and bloody hell, they were spicy!! But OH SO DELICIOUS. I had some kind of spice euphoria post-eating and had to sit down!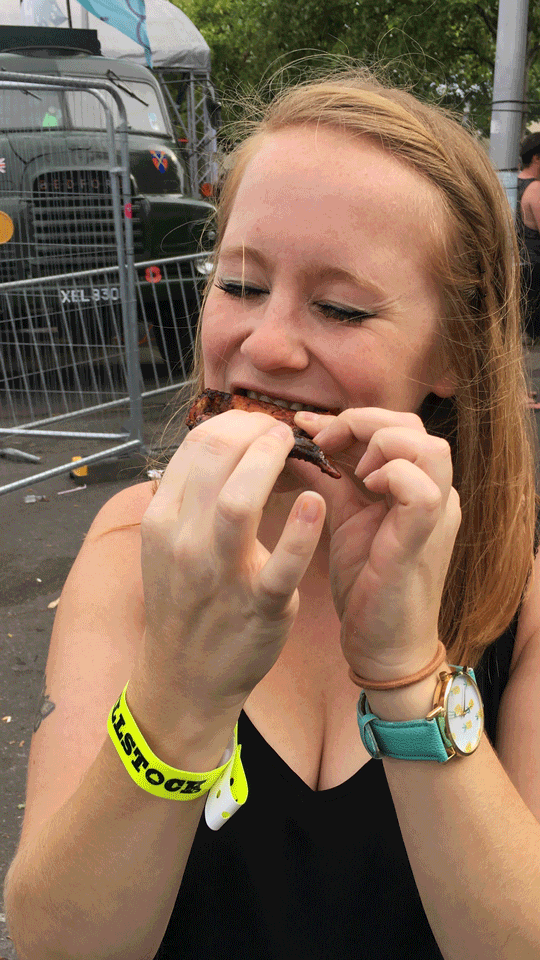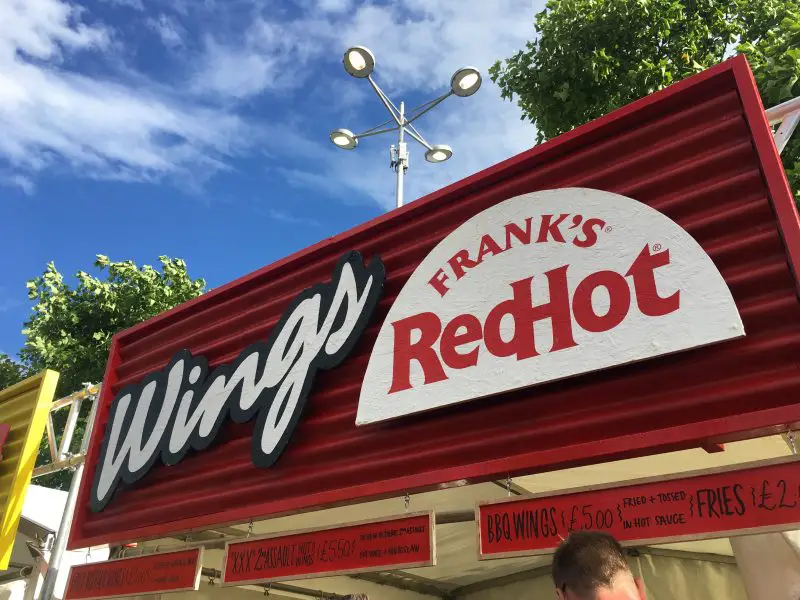 Bubbas Smoking BBQ pork ribs with bourbon sauce were a close second. Sticky, messy and fall off the bone good with a heavy bourbon kick to them! Half a rack between us was £10 and well worth the money!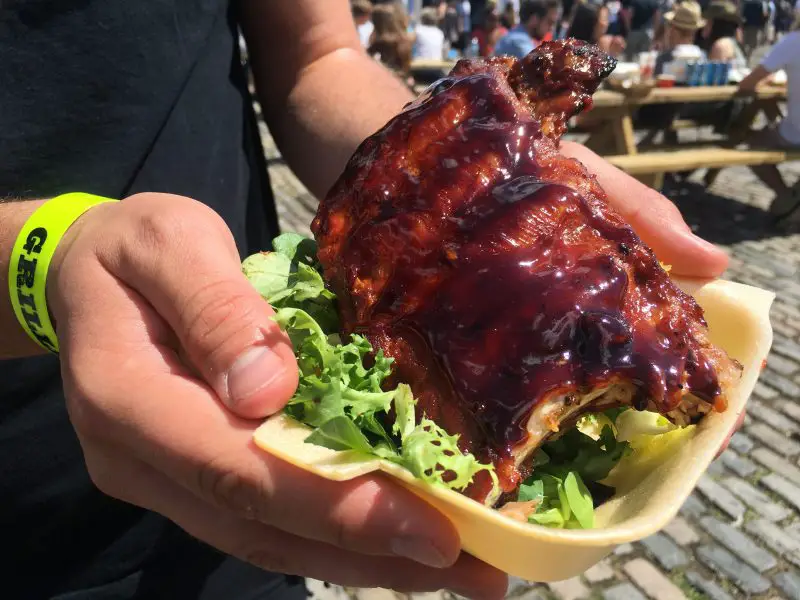 What else is there to do?
Grillstock really is all about eating. They have bands for most of the weekend playing on the main stage and in a smaller tent too, usually with a rock and hillbilly edge. We saw Hayseed Dixie and they were great fun and then after a pit stop for more food and cider, we managed to get on the front row for the Craig Charles Funk & Soul Show. Craig Charles was great and we boogied the night away! On Sunday they had The Darkness headlining. We didn't realise they were still popular but the number of people wearing their t-shirts suggests otherwise!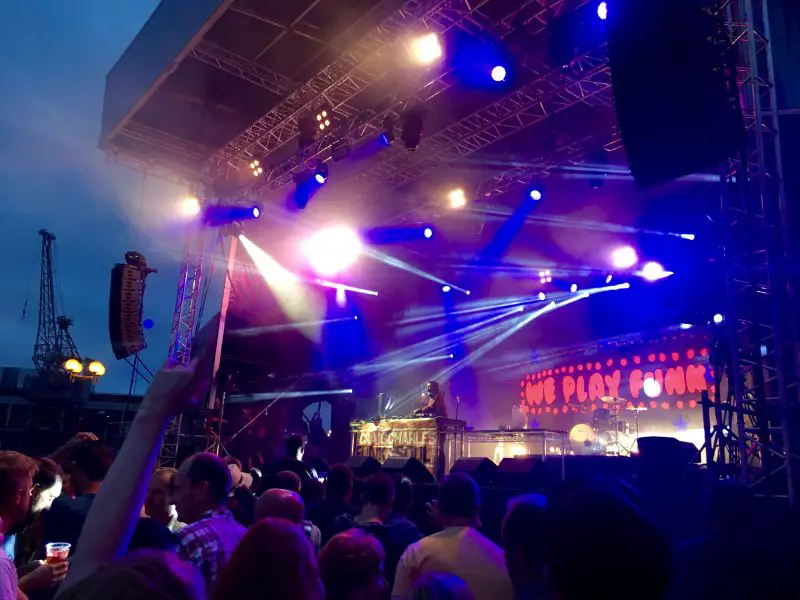 I've already mentioned the competition zone and I urge you to check it out, especially for the free samples and to chat to guys who really know their stuff about BBQ and smoking food. There are some stalls selling BBQ related goodies and usually a cowboy bucking bronco thing which looks fun (espeically after a couple of beers!).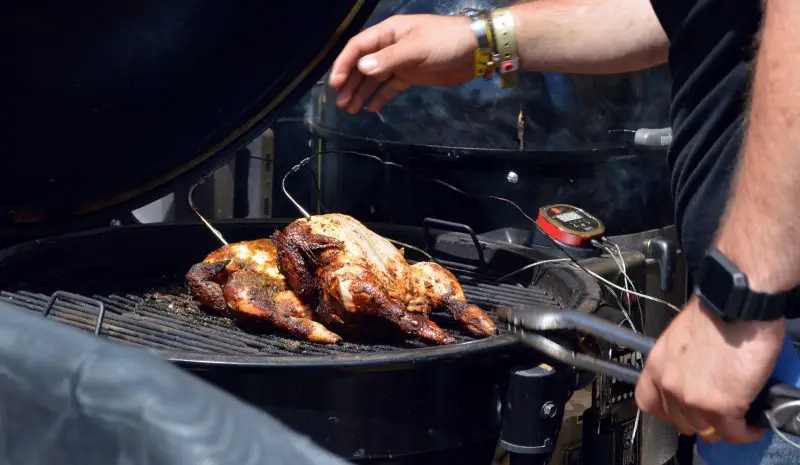 For giggles I would also recommend the eating competitions (which you can also enter!). Especially the chilli eating competition which is just hilarious to watch!
Grillstock is the perfect festival for meat eaters but I would NOT recommend going as a vegetarian as there is pretty much nothing to eat. It's a boozy festival with plenty of cider on offer. Unfortunately,  a few of the downsides for me were the amount of rubbish on the floor and overflowing bins on the Satuday (seemed to be sorted on Sunday though) and the fact that a lot of the stalls ran out of food too quickly. Those niggles aside, it's lots of fun and a festival I'd recommend!
If you're planning a foodie day out or looking for festivals and other food-based activities to enjoy this summer and beyond, take a look at Expedia's UK Food Map. I'm sure you'll find something to inspire your next adventure! I did! 
Expedia paid for us to attend Grillstock as part of their food map campaign. I only work with brands I like and would recommend anyway and of course, all opinions shared are honest and true.