As a blogger I get my fair share of offers to review products and restaurants and honestly, I turn more down than I accept. Sometimes though, a really special something drops into my inbox. An email from Thomas, co-founder of Tariette, was one of those.
Tariette is a family business which is run by Thomas and Pierre Jacquel and their mother Sylvie. I love their story: after moving to the UK, the brothers missed the tastes and flavours of their home in Provence and so, their mum began sending them parcels of food. Now, working between the UK and France, the family works with local Provençal producers and suppliers to create beautiful hampers full of delicious authentic food from their home region.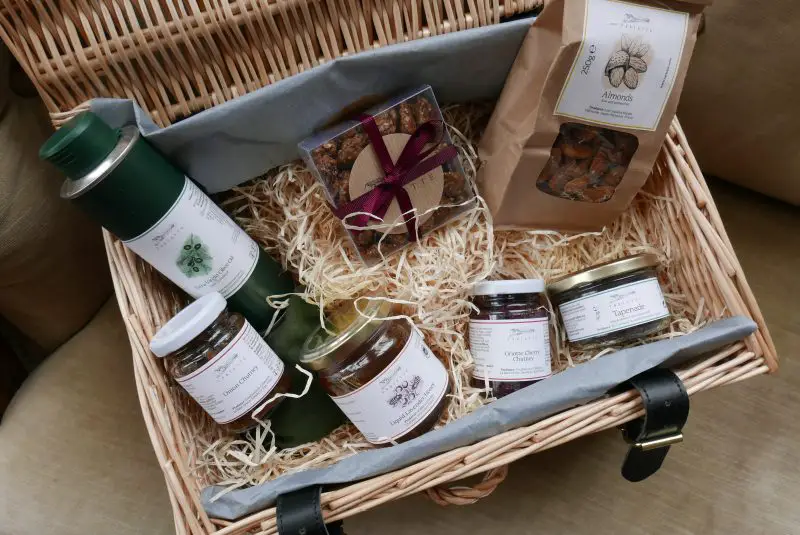 As I unpacked the box containing my own hamper I was greeted by the fresh scent of lavender (from homemade scent bags) mingled with that summer smells of wicker and hay. On unwrapping the grey tissue paper I found a selection of wonderful products – from cherry chutney to salty tapenade and sugared almonds straight from heaven.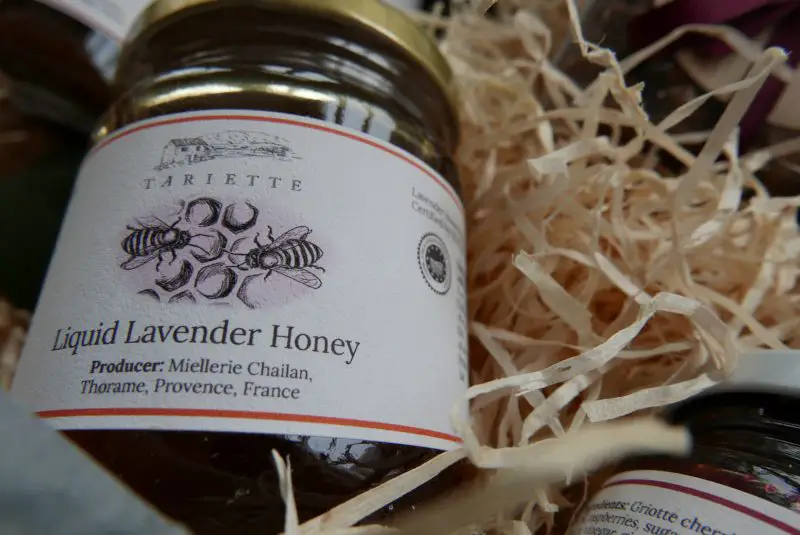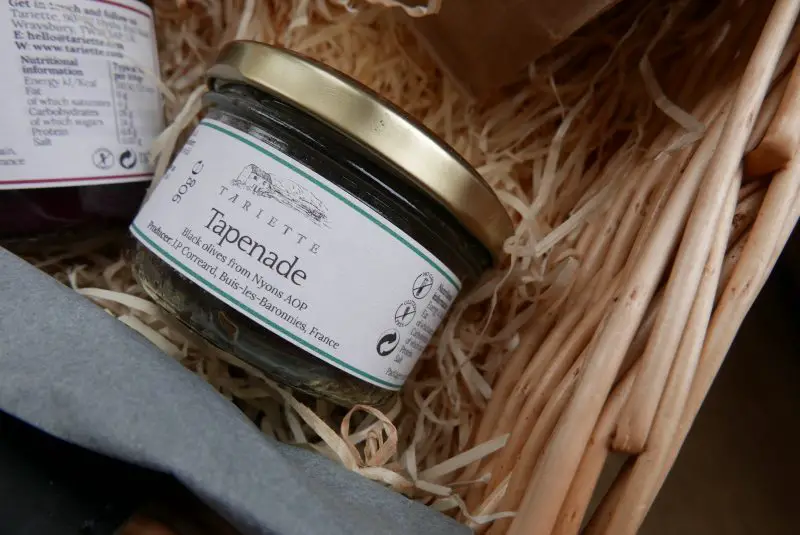 We've worked our way through most of the products now and I cannot fault any of them. A basil infused olive oil which tastes of summer and is crying out to be drizzled on a tomato Caprese salad, the most delicious sugared almonds which lasted all of five minutes and floral lavender honey which is perfect on oats for a natural sweet hit at breakfast.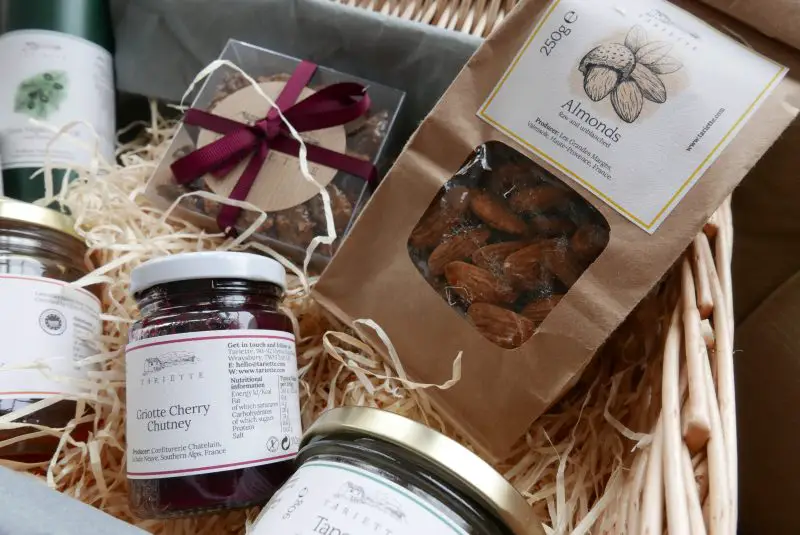 A hand-picked hamper like mine starts at £75 and Tariette also sell a whole range of delicious locally sourced products on their website with prices starting from £5.
Thomas sent me a recipe for the Girote cherry chutney in my hamper but sadly, as we're currently camping out in a house-share until our flat is ready in April, it'll have to wait until we're settled into our new home and have an oven and range of decent pans and dishes! The chutney is sweet but with a savoury undertone and I just know it'd work perfectly with roast pork. Why not try it and let me know?
Roast pork belly with roast potatoes & cherry chutney
Ingredients: (Serves 6)
Instructions:
Prep: 10min / Cook: 4 hours min / Ready to eat in: 4 hours 10min
Preheat the oven to 140°C—you're in this for the long haul!
Dry the pork thoroughly and rub a tablespoon of salt into the skin.
Pop it into a roasting tin with 200ml of cold water and cook for 3 hours before you start on the potatoes—keep it in and cooking while the potatoes are too.
Peel the potatoes and cut them into 5cm pieces. Heat the oil or fat in a baking tray in the oven while you bring the potatoes to the boil, using just enough water to cover them, and then simmer for a couple of minutes.
Drain the potatoes in a colander and rough them up a bit, then sprinkle with the flour.
Pop them carefully into the hot tray and back into the oven, turning after 15 minutes and then cooking for another 15.
To crisp up the potatoes and pork skin, turn the oven up to 220°C for the last 30 minutes. Scatter some salt over the potatoes, carve the meat—it should fall off the bone pretty easily—and serve with some chutney on the side and any green veg you want. Enjoy!
I was sent a Tariette hamper for review. My words and opinions are honest and all my own.