Perhaps one of the luxuries of working for myself is that if I want to have a couple of mid-week days off I can. I don't need to get the ok from anyone and if I'm savvy, I can make the time up elsewhere.  This is what I did a couple of weeks ago so that I could have a well needed mid-week break with my Mum. We headed into Birmingham; a city I love but don't get to visit so often anymore due to living down south.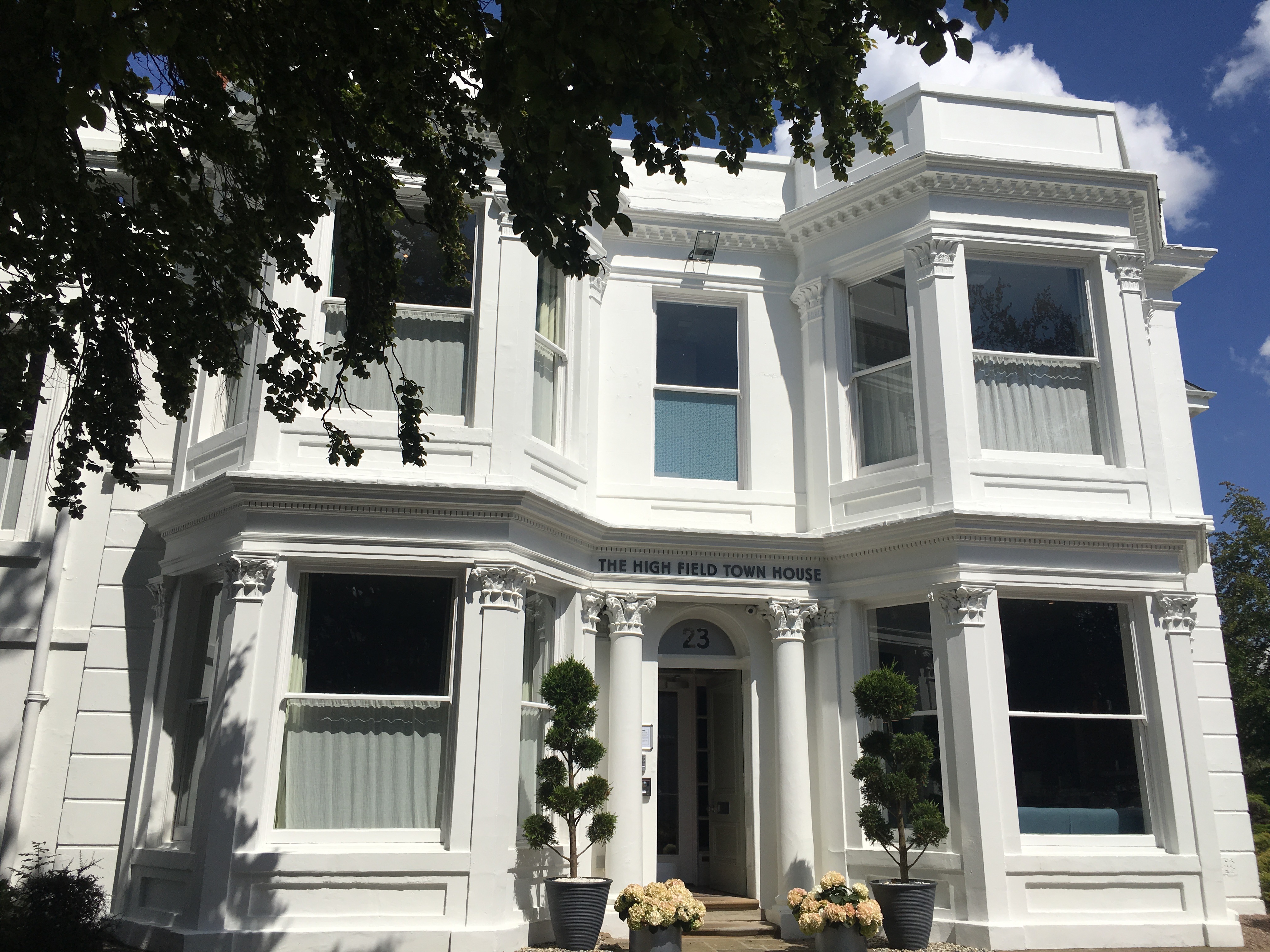 Our destination was the leafy suburb of Edgbaston and The High Field Town House. On Highfield Road, this gorgeous white Victorian villa looked magnificent against the pure blue summer skies.
With just 12 rooms, each styled to reflect both the age and character of the building but also with their own modern twists, we were given Room 1, decorated in soft pastel greens, floral walls and accent stripes. The reception area was equally stunning with sumptuous 1950's themed furniture and bright walls which worked well agains the age of the building and the big bay window.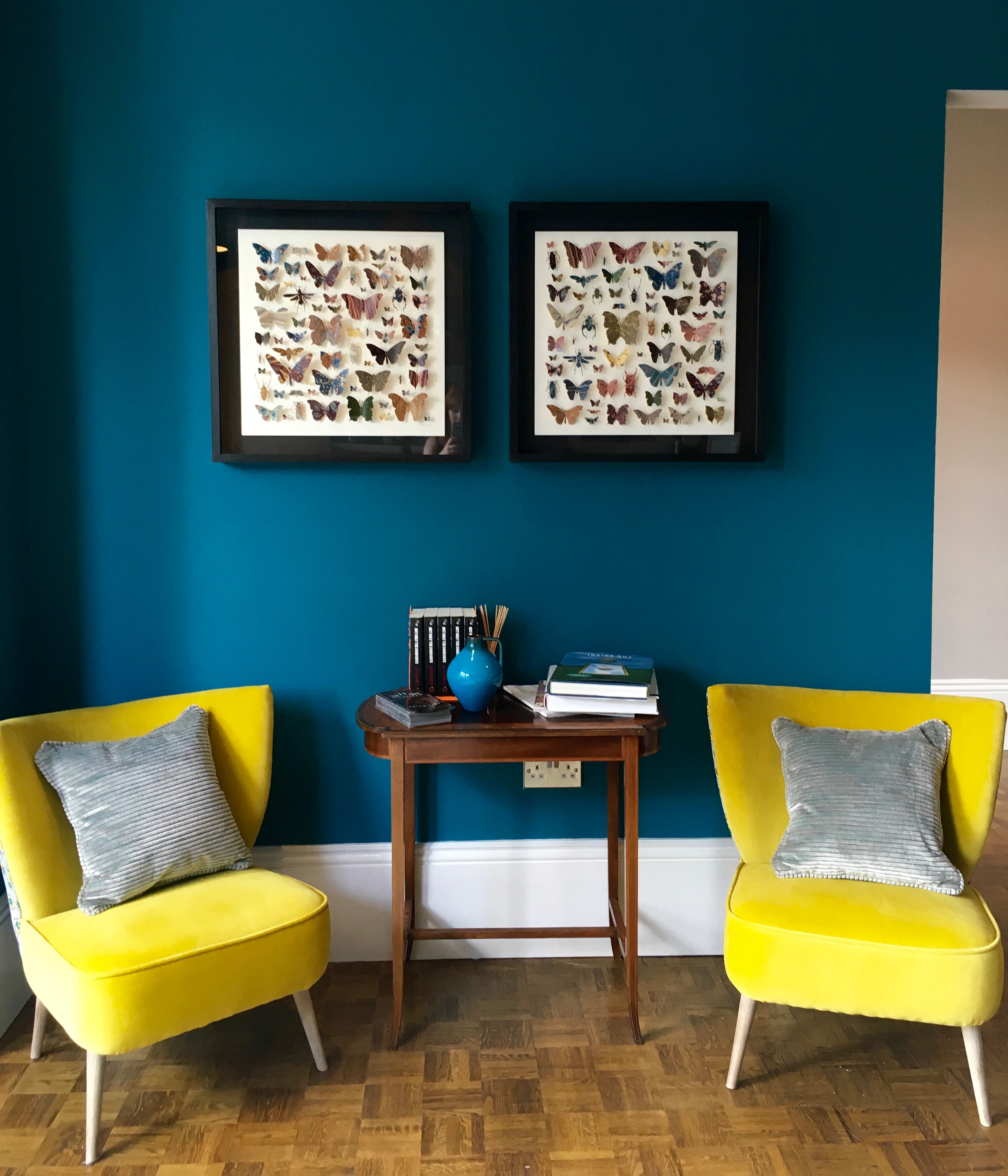 Attention to detail is what impressed us most and we both commented on just how CLEAN everywhere was. The bathroom was immaculate, almost as if it was brand new and hadn't been used before. I'd love to know how they get the shower screen so smear-free.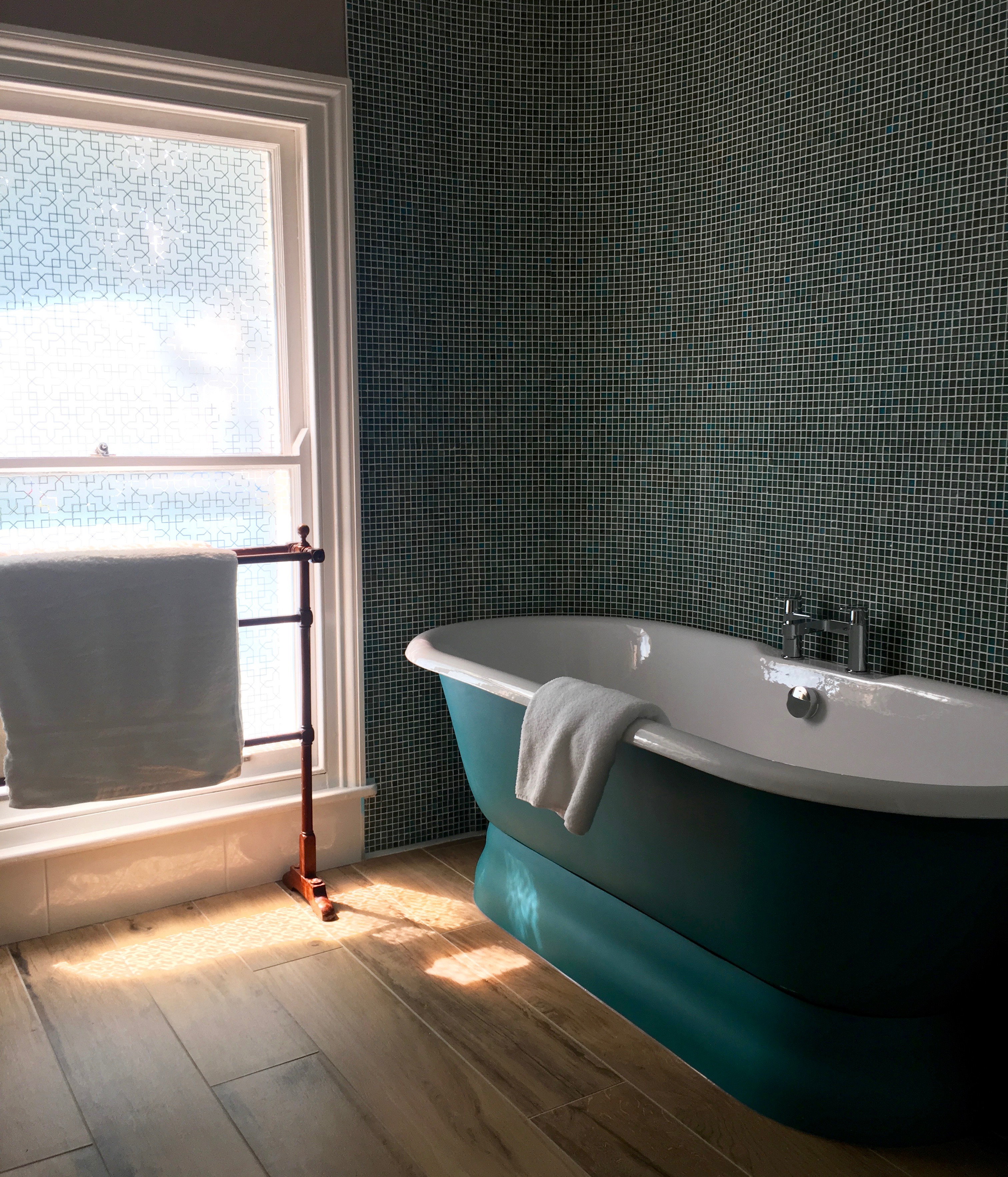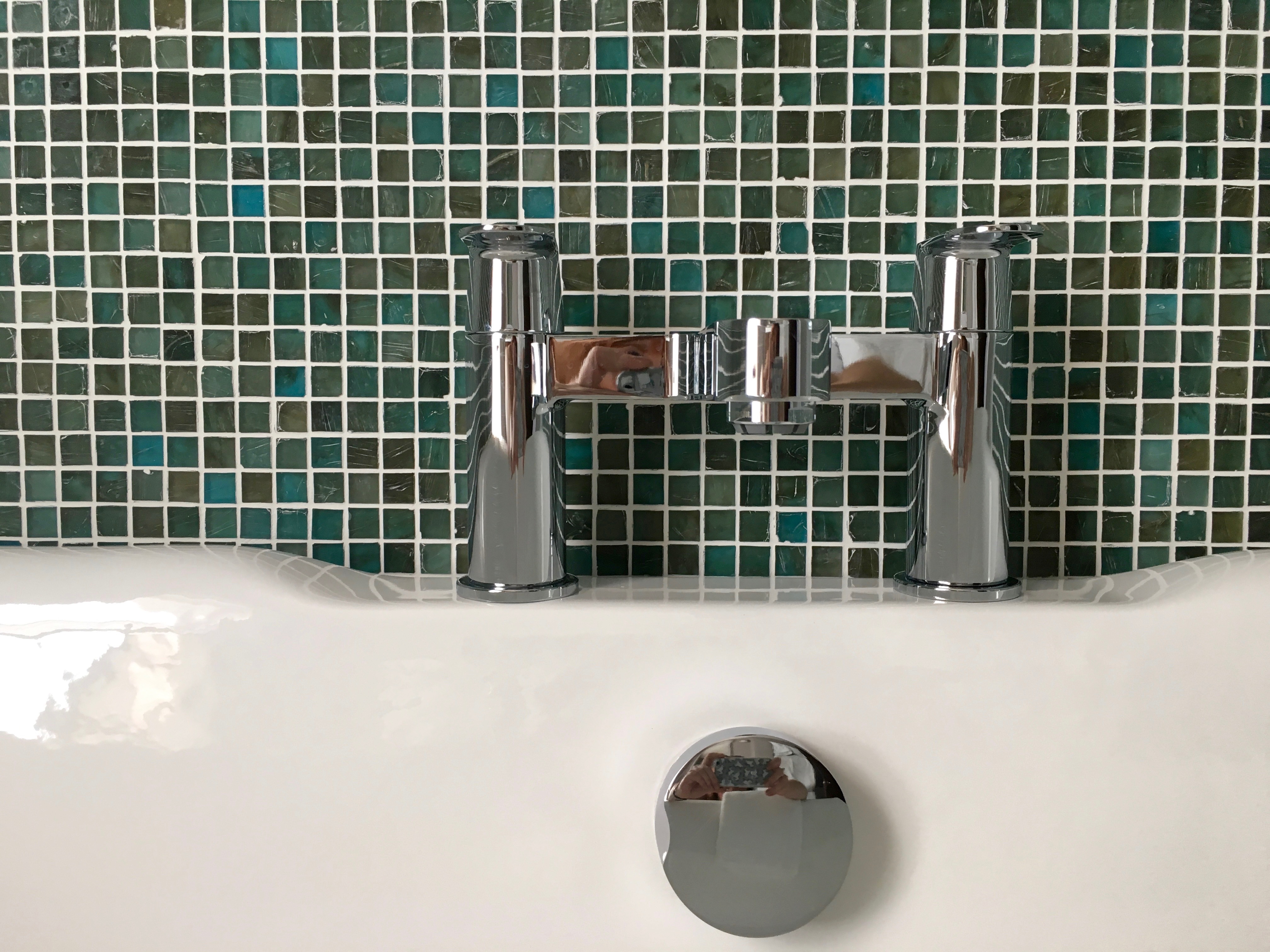 In the bedroom, beautiful antique furniture (slightly mismatching but all stunning) gave an air of luxury to the space. Mini Kilner jars with tea bags, coffee and sugar were a step up from the usual sachets found in many hotels. UHT milk cartons did let the side down. Perhaps these guys could take a leaf out of the Maytime Inn's book – a place Dave and I stayed at in The Cotswolds where a small iced water bucket held a Kilner bottle of fresh milk for our morning tea. Perfection.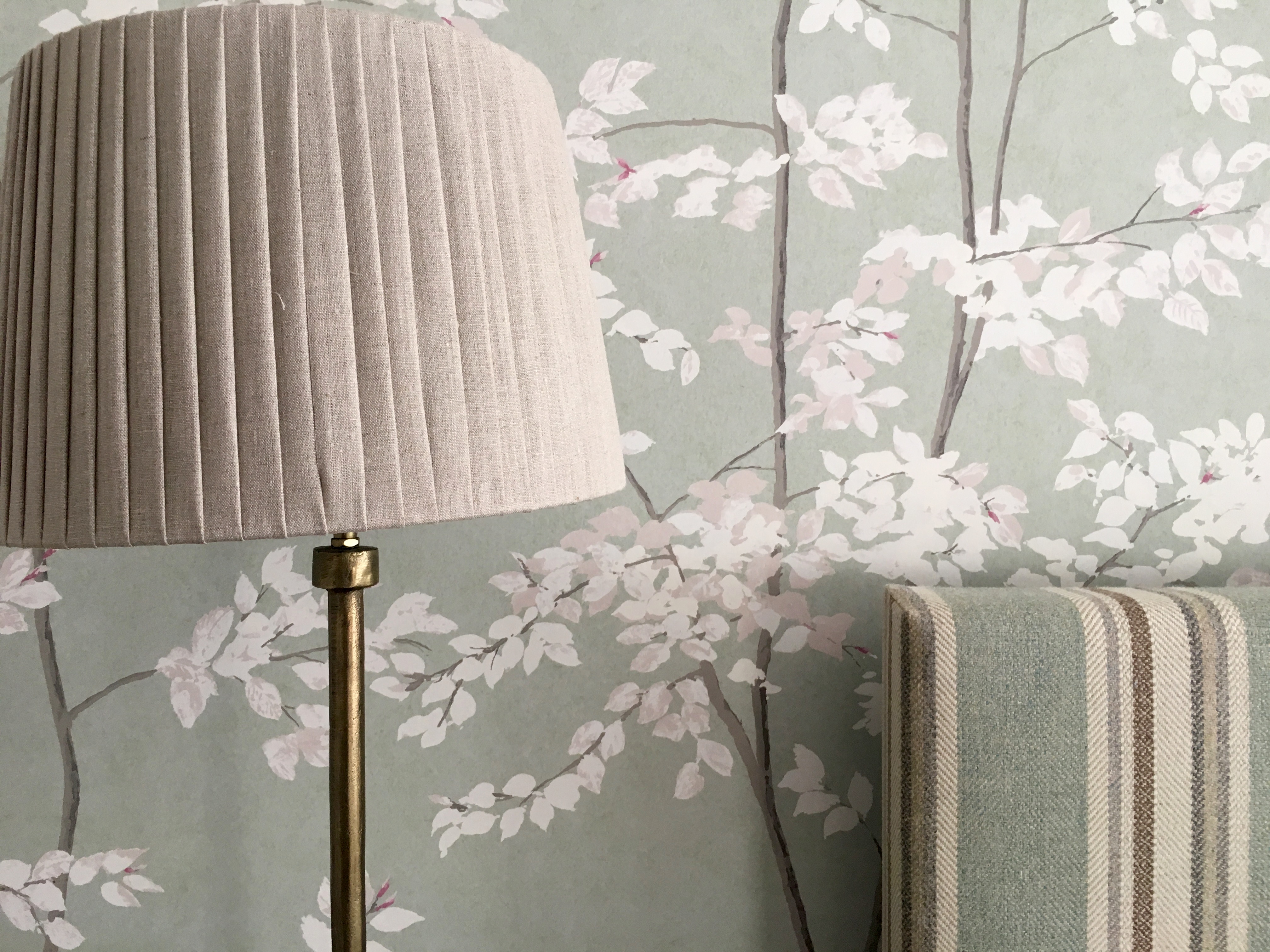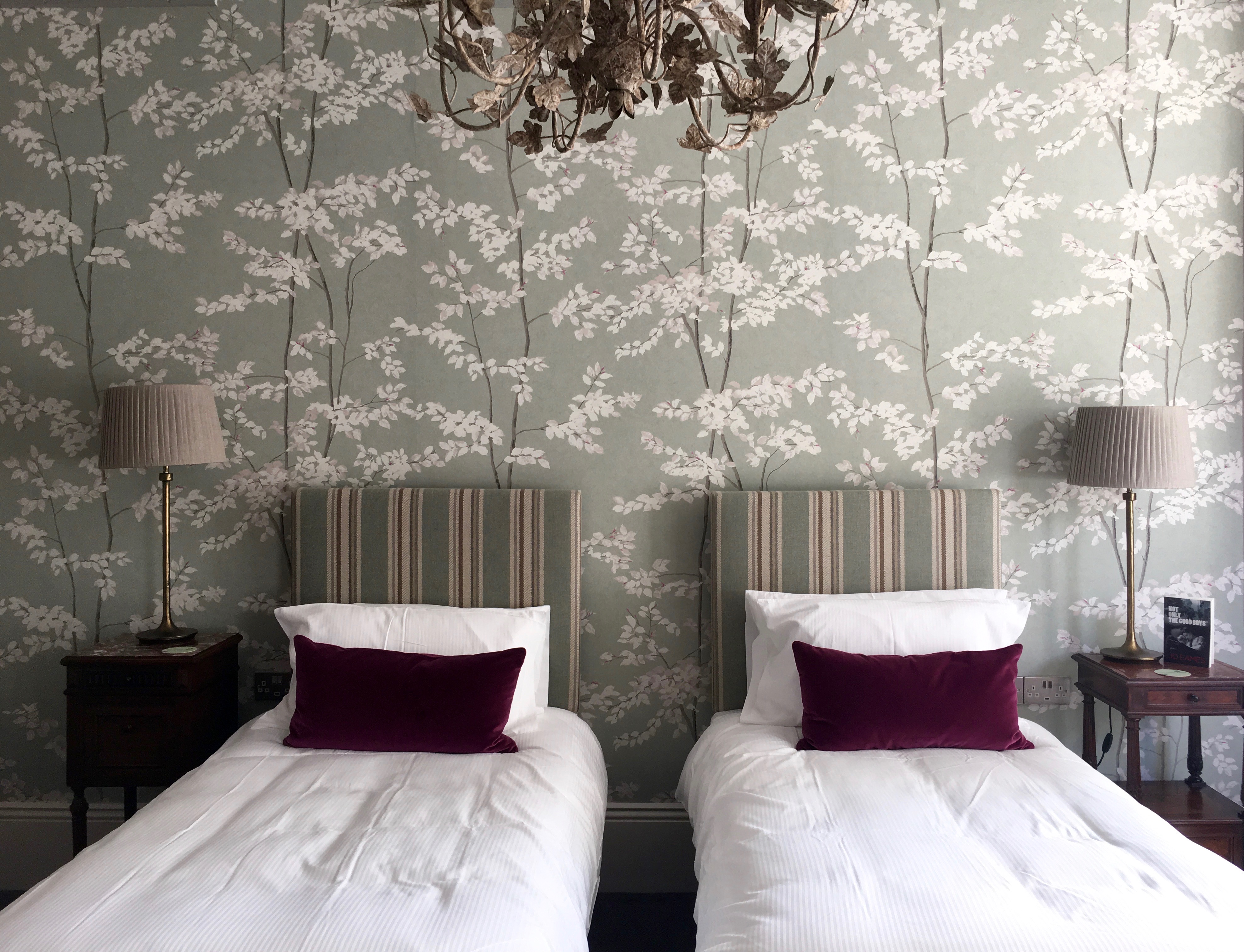 A night at the townhouse includes breakfast next door at the ever-popular High Field pub (owned by the same people). We popped in for a drink once we'd checked in and enjoyed a leisurely few hours over the course of the evening sat in their garden sipping on cocktails and prosecco. We went elsewhere for dinner but were so disappointed (read more here), we said that next time we'd stay there for the food!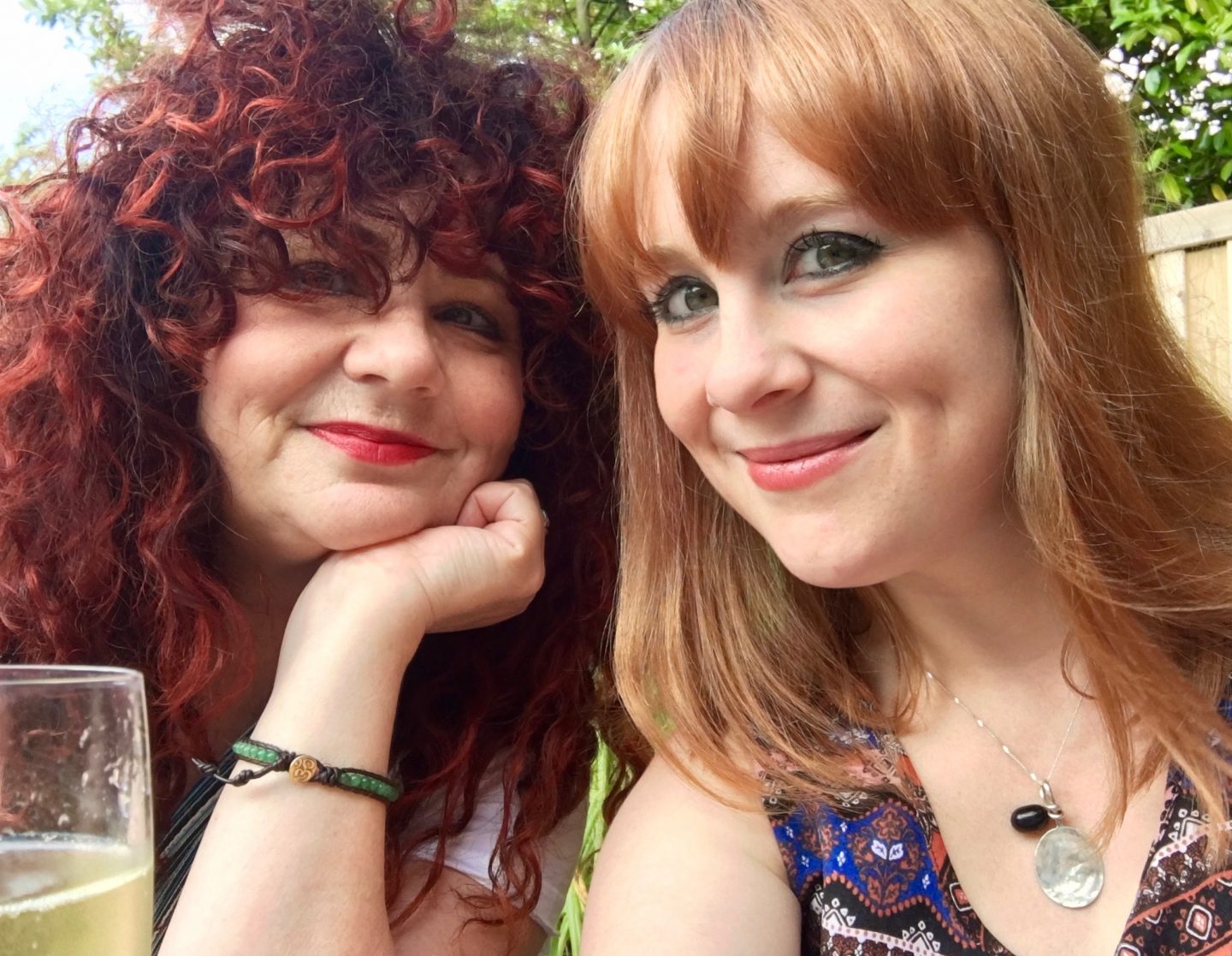 With the mini heatwave, we experienced a few weeks back, our visit could not have been better timed. We loved being able to luxuriate in an air-conditioned room when outside was sweltering. Our beds were gloriously comfortable and we both slept soundly. The following morning, breakfast did not disappoint (although neither of us could finish our giant portions). Obviously, we both went for a full English and loved the service – with the staff remembering us from the night before and being very attentive indeed.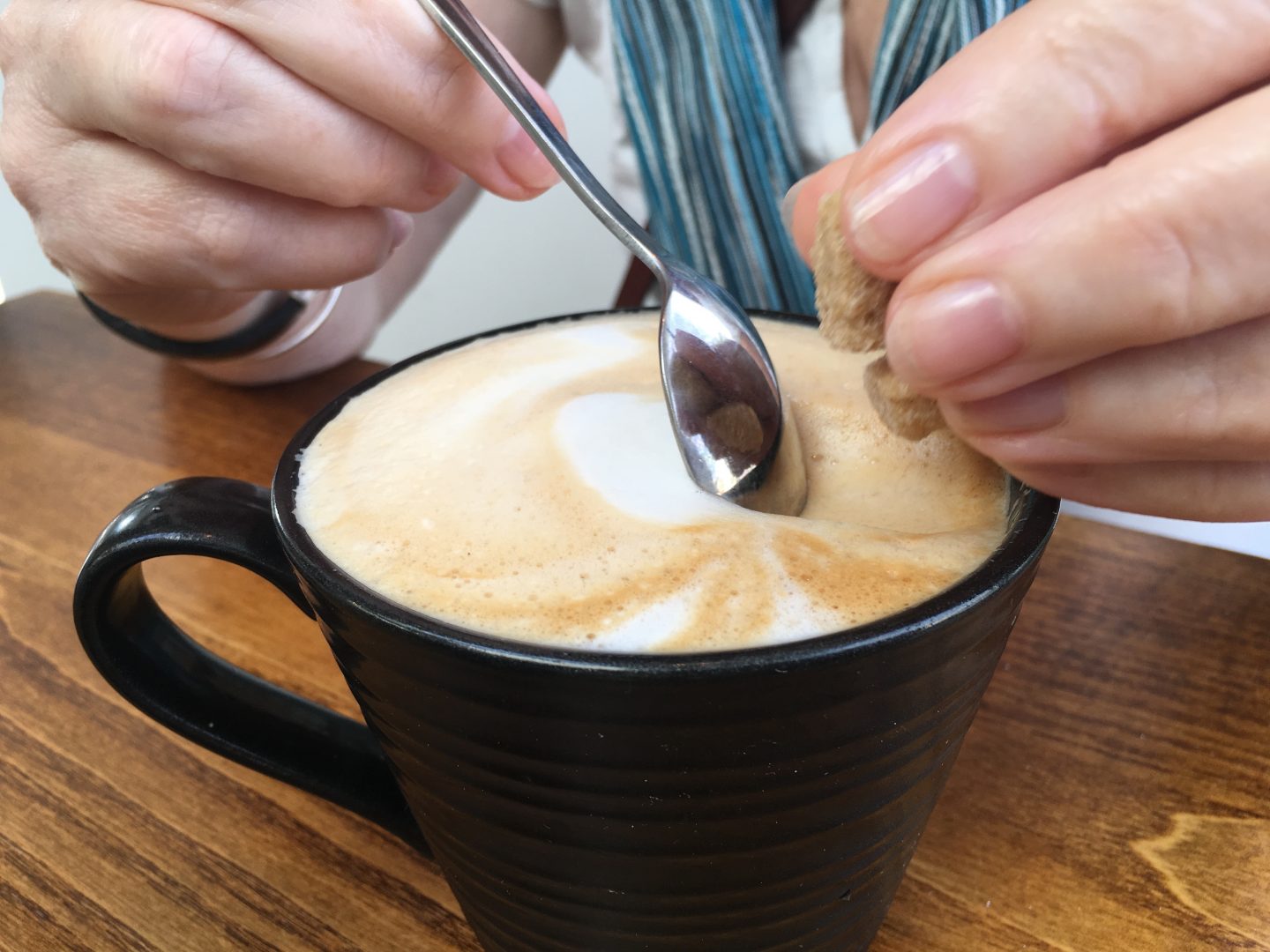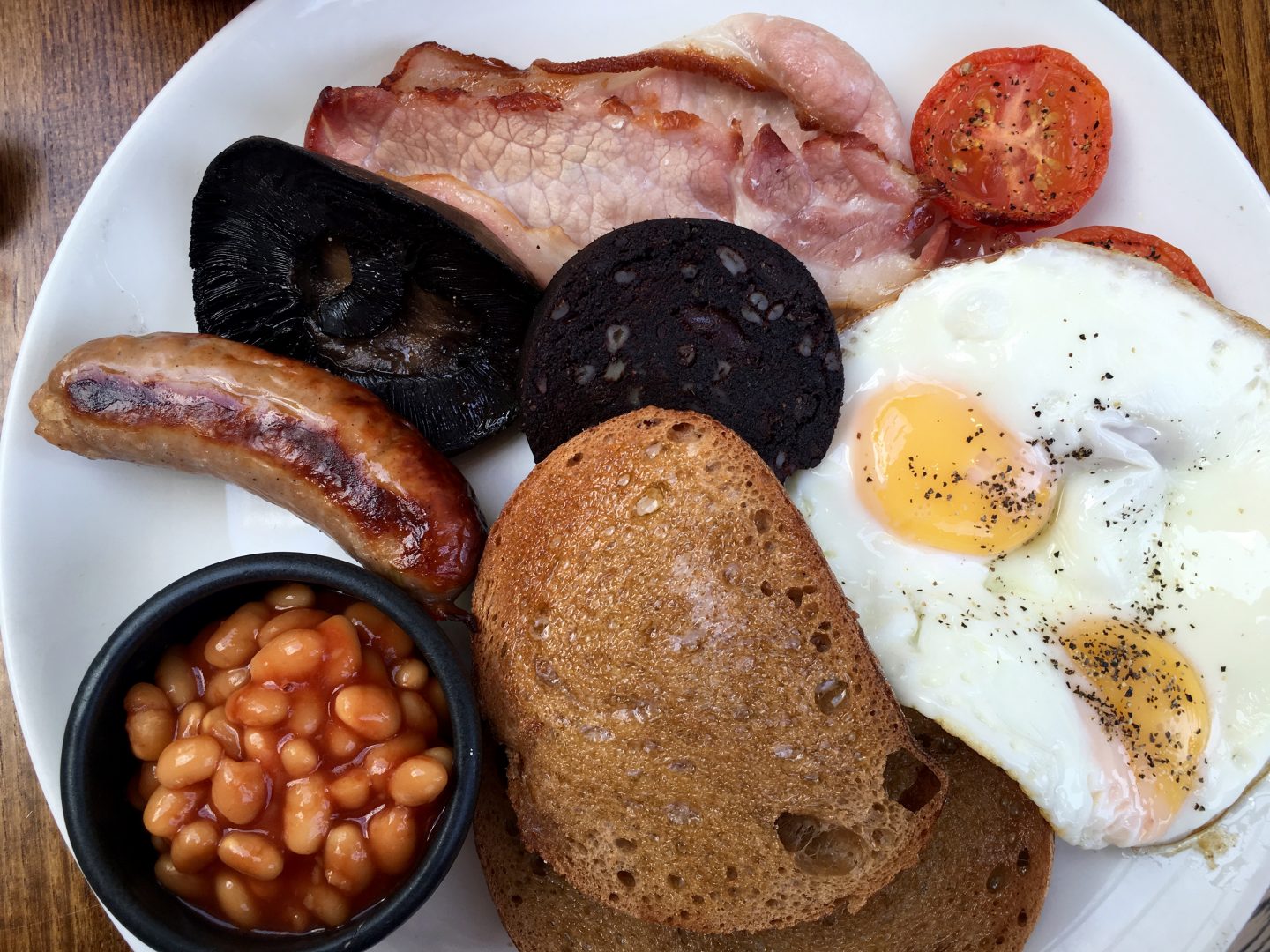 All in all, I genuinely cannot fault the High Field Town House. The only criticism (and not really a criticism) was about the milk. And that's picky, really picky. Mum and I loved the room, the staff and service and the pub next door. We had two days of real quality time together and would definitely return. 
Room rates start at £110 for bed and breakfast. Worth every penny. 
Find The High Field Town House here: 
The High Field Townhouse invited me to stay and we did not pay for our bed and breakfast. All opinions are my own.