I can't believe it's almost a month since we left Melbourne, Australia. In fact, seeing as we spent the last 10 days out of the city in the seaside town of Rye, it's been over 5 weeks since we left. I have a huge list of places still to write about from our time there, not to mention our adventures in Bali, Malaysia and Singapore!
I'm writing this from a grey, damp Loughborough. I'm staying at my Dad's right now before heading back to Bristol next week. Just looking at the blue skies and thinking back to the sitting in the sunshine to eat this brunch at Birds of a Feather in Newport is filling me with happy memories. Oh to be back in Melbourne!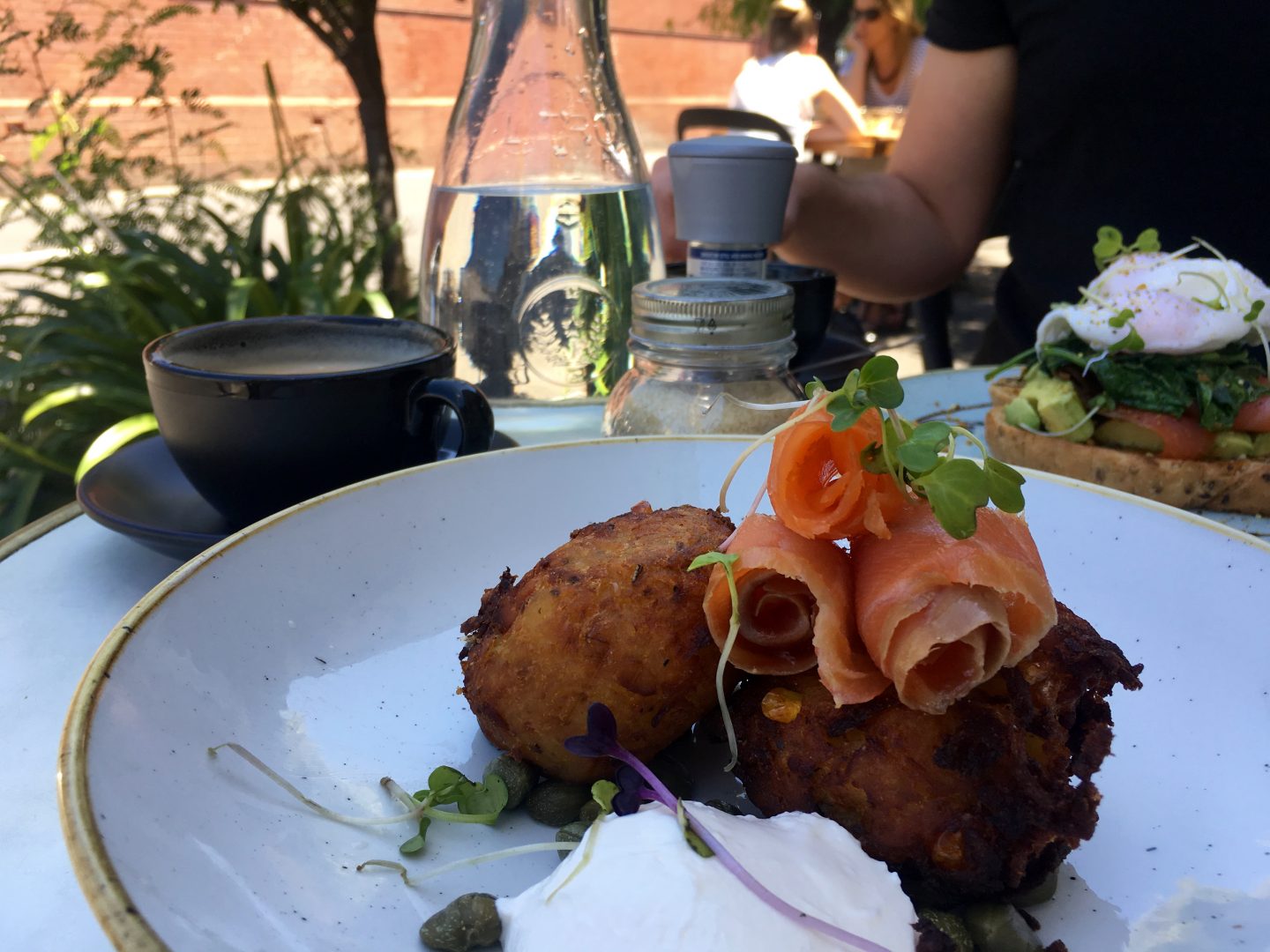 Newport is on the south-west side of Melbourne and around 7km from the city centre. It's just next door to the very pretty Williamstown on the coast. We stayed there twice during our time in Melbourne and grew to really like the place for its peace and quiet. There are a few good places to eat and a great charity shop too.
Birds of a Feather is very unassuming to look at from the outside – a classic corner style cafe which you see all over the city's suburbs. Inside it's light and airy with the usual Melbourne mix of wood, white lines and pot plants.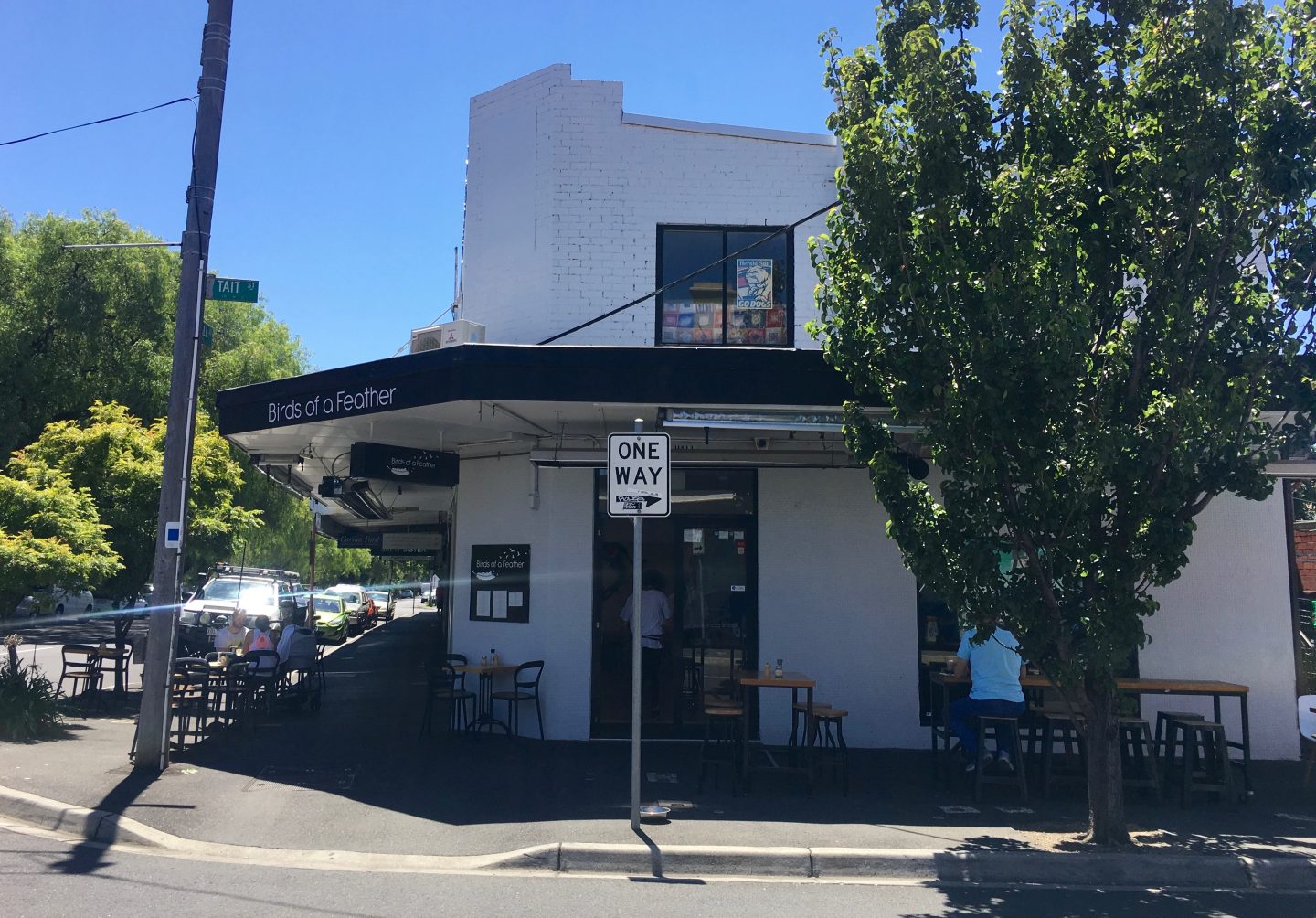 You all know by now that I love myself some brunch and we visited for exactly that purpose, one sunny weekend morning in February. The menu here had my name written ALL over it and I struggled to choose what to eat.
We ordered a couple of flat whites and settled on the corn & potato fritters with smoked salmon, capers & sour cream from the main menu for me and smoked salmon, avocado, spinach & poached egg on toast for Dave from the specials.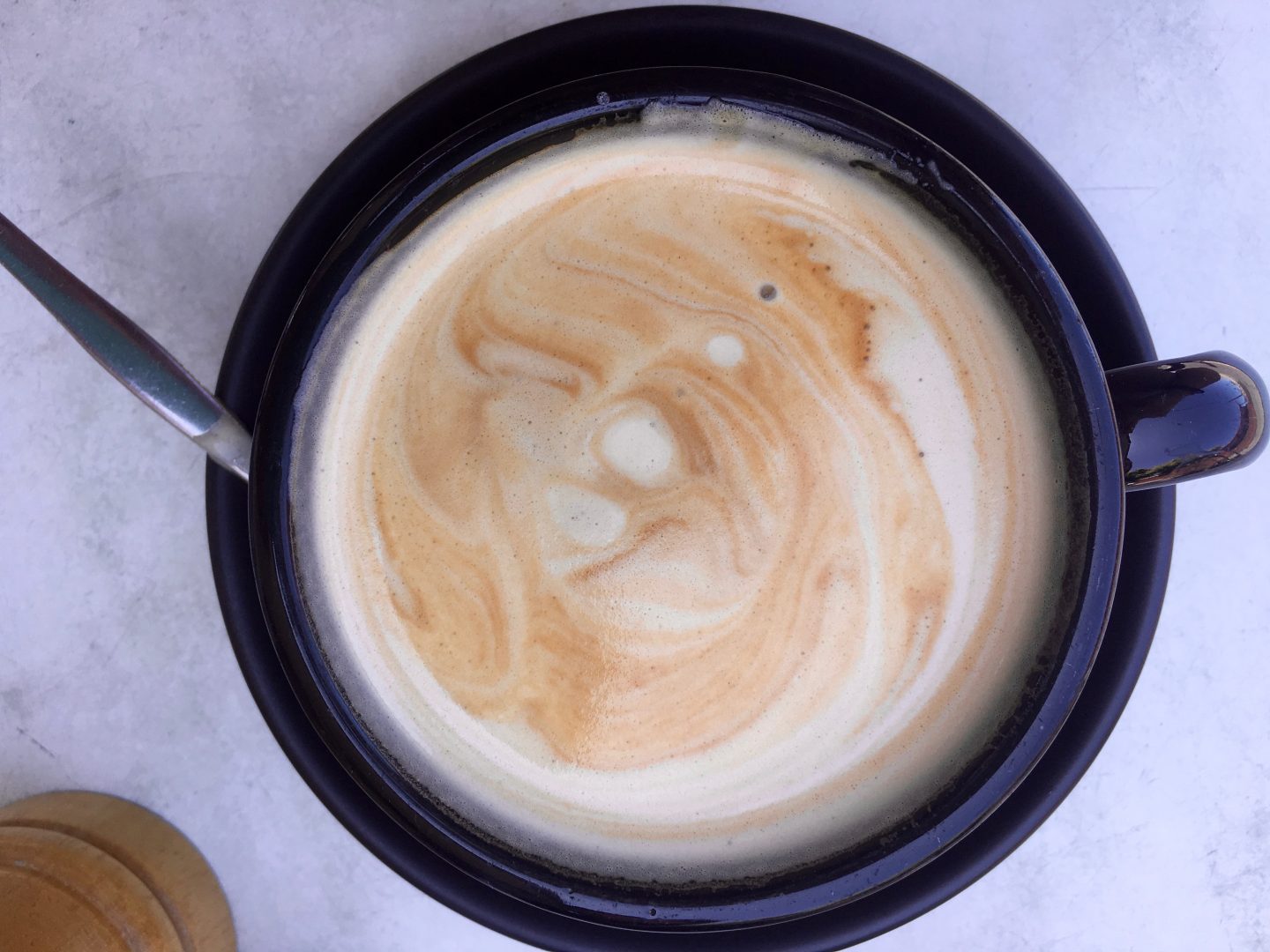 Despite being outside of the hipster zone, this was one of the best brunches we ate during our 4 months in Melbourne. Everything was delicious and cooked to perfection. Looking back now, I still can't believe just how incredible the avocado is there. A distant cousin to the sad examples we buy from the supermarkets here at home.
Now let's take a minute to talk about that egg. No Melbourne brunch is complete without a poached egg or so it seems. They even add them to burgers and there's a cafe in North Melbourne dedicated to them (the Good Egg, more of which later). The egg on Dave's brunch was perfect. Like a golden crown. And once we popped that yolk, it just oozed beautifully down the plate too.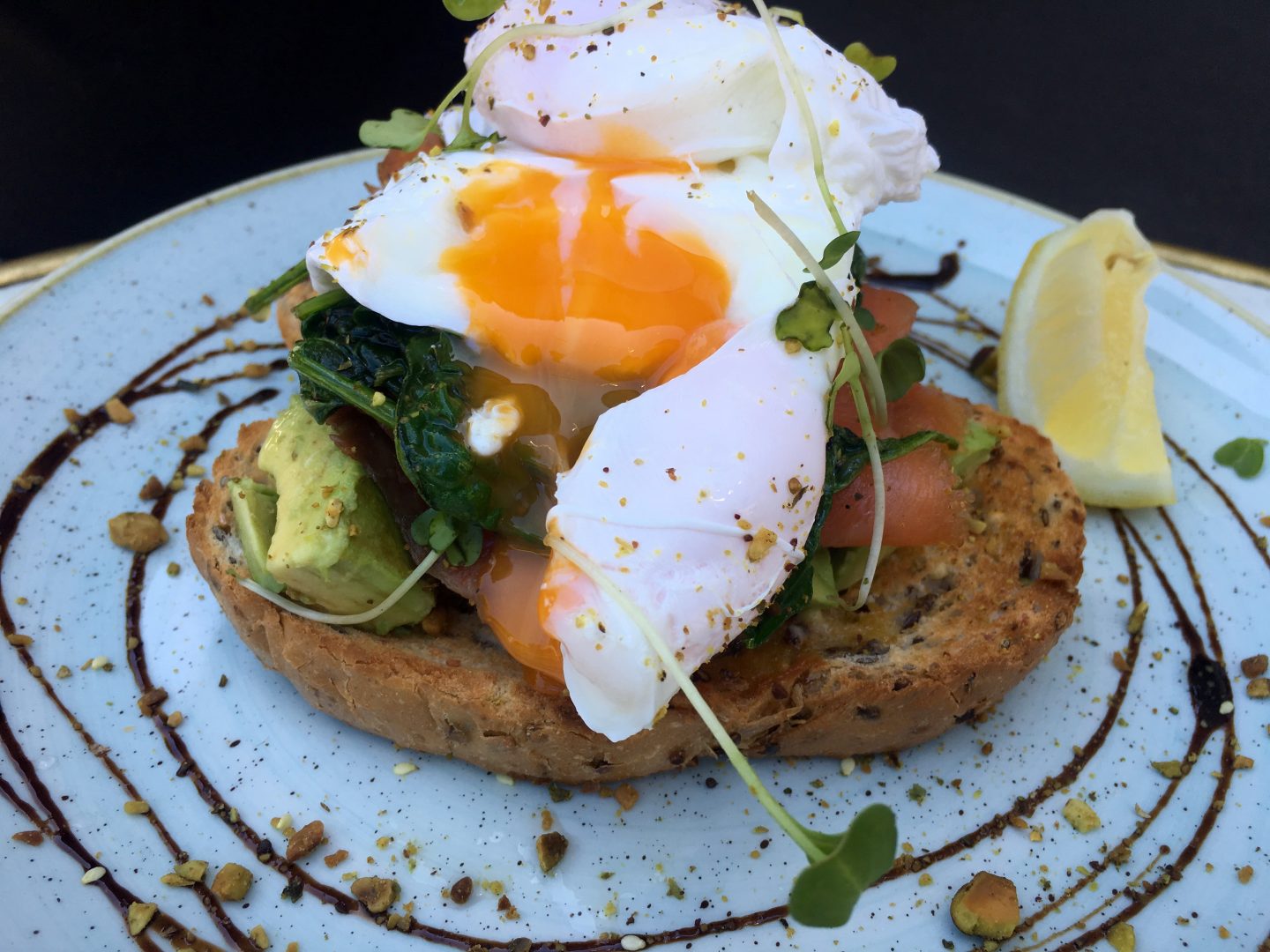 I didn't realise this until we went away but actually, Tasmanian smoked salmon is some of the best there is. Birds of a feather were generous with the portion size of this delicious, rich and creamy fish. Especially on my corn fritters plate where it was the star of the show.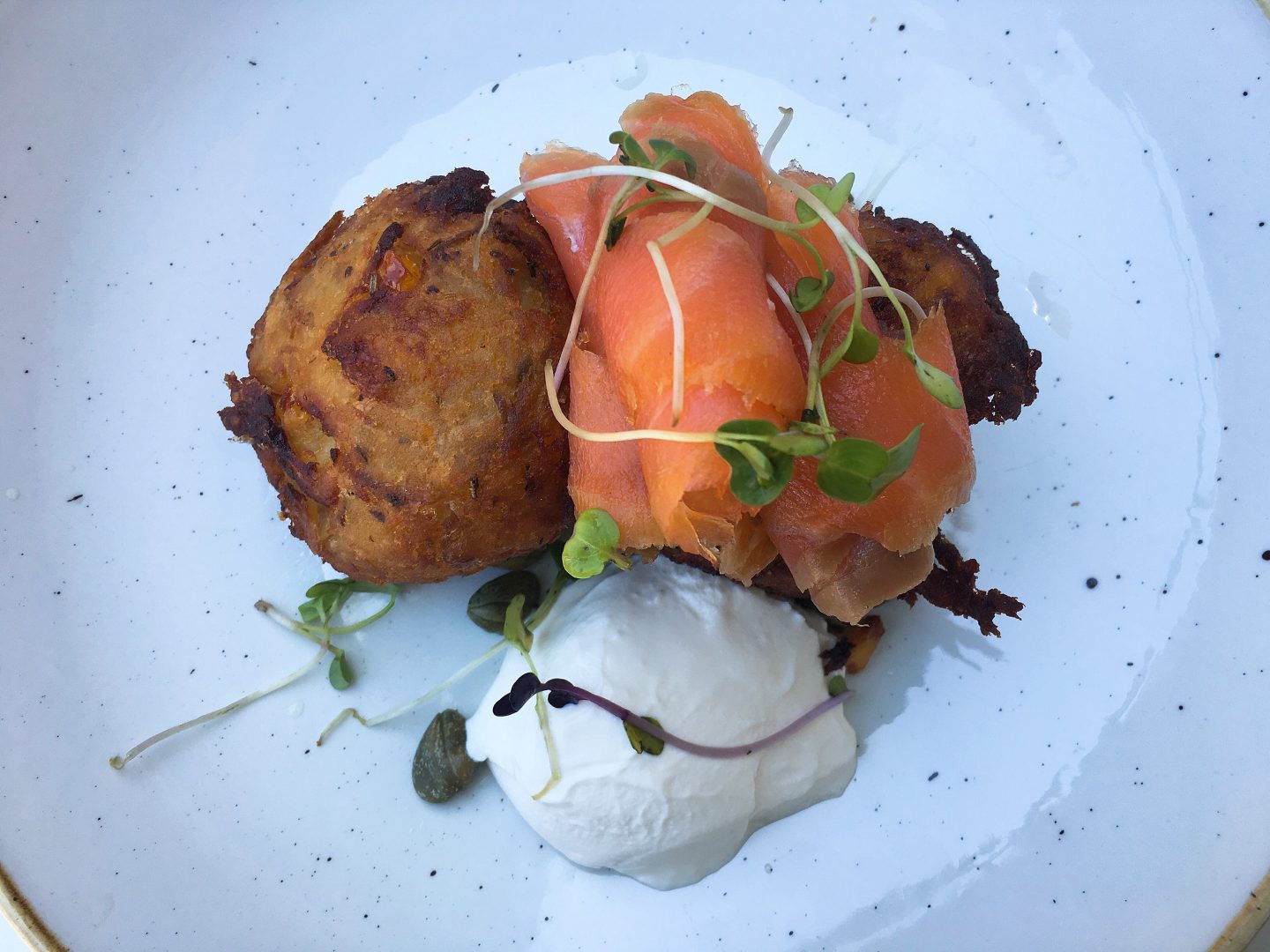 Getting to Newport from Melbourne CBD is easy. Using the metro, you need to get on the Werribee or Williamstown lines at Flinders. It won't take too long (20 mins approx). Birds of a Feather is in the parade of shops to the left of your platform at the station. Once you've had brunch, cross back through the station and out the other side and drop into Vinnies charity shop. It's a big one with some great stuff for sale!
We picked up these 1970's Australian Women's Weekly recipe cards. Although they were a lot of hassle to bring home, well worth it for novelty value! When Dave found them I thought he was literally going to burst with excitement! 'Frankfurts in BBQ sauce' anyone?
We paid for our meal at Birds of a Feather. They did not know that I was planning to review it.